Your Chromebook has access to all sorts of apps – with media streaming apps and VPNs being among those. That's excellent news because pairing VPNs with media streaming apps (such as Kodi, of course) comes with numerous benefits. So, let's show you how to use Kodi with ExpressVPN on your Chromebook. 
Note
Before we go any further, we have a few critical notes. First, keep in mind that VPNs don't really integrate with Kodi. Instead, those are two separate (and independent) apps. In other words, you need to run your chosen VPN alongside Kodi. Don't worry – we'll show you how that is done. 
Also, make sure to know from where you install apps on your Chromebook. For example, if you run Chrome OS v64 or older, ExpressVPN will protect only the apps that come from the Play Store. So, it would be a good idea to update Chrome OS before you proceed.
1. Let's begin by letting you subscribe to ExpressVPN. 
2. Once you find yourself on ExpressVPN's website, click on 'Get ExpressVPN.'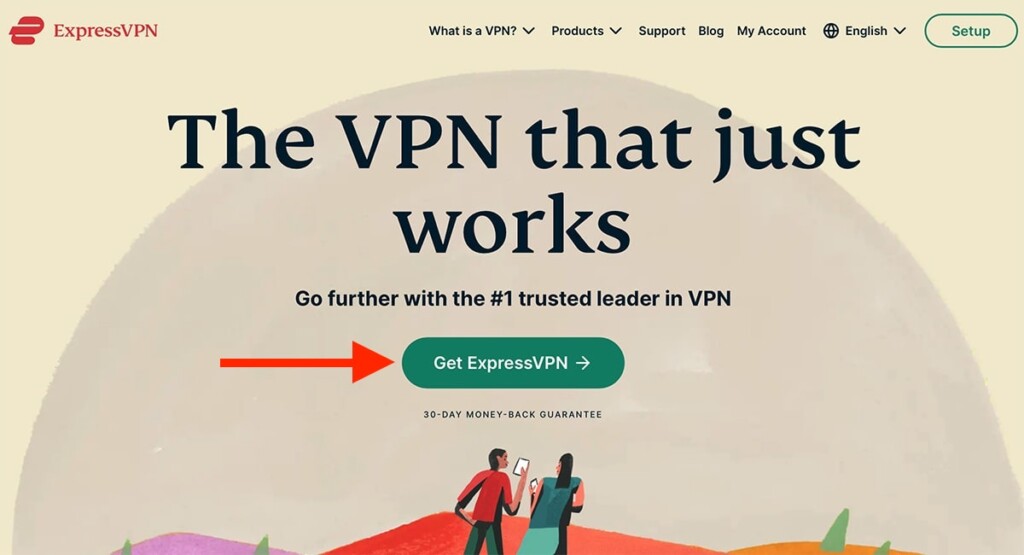 3. Then, select a subscription plan (long-term ones come with hefty savings). 
4. Provide your email address and then pay for the selected subscription plan. 
5. Expect to see a confirmation email from ExpressVPN once you subscribe. 
6. Now, proceed to download and install ExpressVPN on Chrome OS. There are several ways that can be done, and we made sure to cover all those methods in-depth. So, don't forget to use the provided link – and you'll get to learn all there's to know. 
7. Then, proceed to download and install Kodi on your Chromebook. Once again, you can choose from several installation methods, so make sure to use the provided link. 
Tip
At this moment, you should have an active ExpressVPN subscription. You should also have ExpressVPN installed and ready to used (make sure to open it and go through its initial setup). Aside from that, you should have Kodi prepared to be used. Don't open those apps just yet, as you need to open them in the correct order. So, keep on reading. 
8. This is when you need to launch ExpressVPN first. You'll see its home screen. 
9. Pick a server to connect to using the button visible below the ON/OFF switch. 
10. You'll see three tabs now: Recommended, All, and Recent. Browse for a server.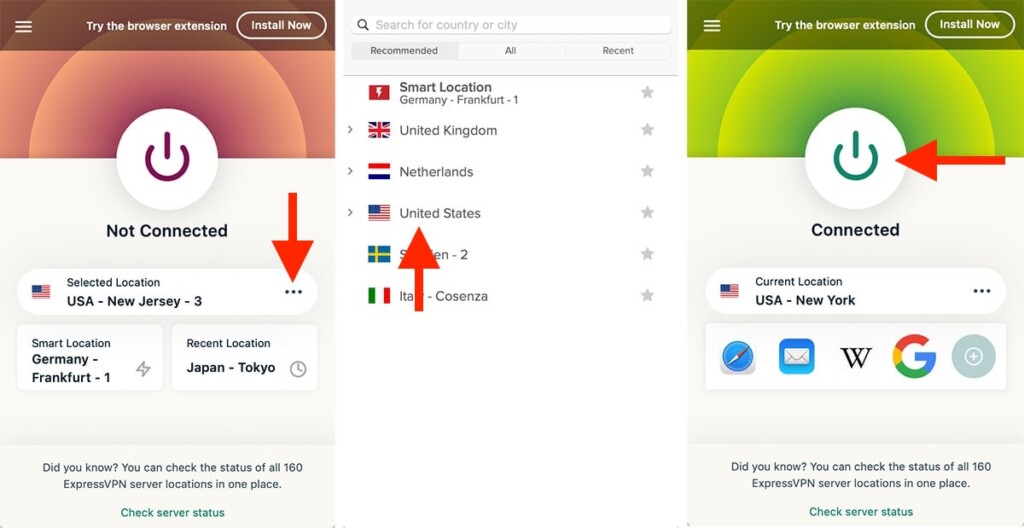 11. Click on any country or server name, and ExpressVPN will connect you automatically. 
12. Once the app's interface turns green, your VPN tunnel will become active. 
13. Now, you are free to launch Kodi on your Chromebook. 
14. Let's install an add-on for Kodi.. Start by going to Add-ons > Download. 
15. Now, select 'Video Add-ons' and pick any add-on from the list you'll see there. 
16. Once you get to the add-on's overview, go ahead and click on 'Install.'
17. If asked to install any dependency files, feel free to click on 'OK.'
18. After a few moments, the chosen add-on will be installed (you'll see a notification). 
19. Now, launch the add-on using the 'Open' button (in the bottom-right corner). 
20. That's it! ExpressVPN will unblock the add-on so that you can access it. 
Important
There's something crucial to keep in mind when unblocking Kodi add-ons. To give you an example, let's say that you want to access the iPlayer WWW add-on. This one is available in the United Kingdom only and comes with plenty of content produced by the BBC.
However, before you can access iPlayer WWW, you must launch ExpressVPN and connect to a server in the United Kingdom. Once that connection is made and your VPN tunnel is active, launch Kodi and open iPlayer WWW. ExpressVPN must run in the background at all times. 
That would be all on how to use Kodi with ExpressVPN on your Chromebook. In case there are any questions, doubts, or technical difficulties – know that you can count on us. So, don't forget to post your comment below. Finally, thank you for reading, and enjoy using Kodi!