Getting started with both Kodi and ExpressVPN on any Android device is very easy. However, you'll want to know how to combine them in a proper way. So, we're going to show you how to use Kodi with ExpressVPN on your Android smartphone or tablet. Let's dive right in.
Note
VPN applications don't integrate with Kodi, and that applies to ExpressVPN as well. Instead, VPNs and Kodi are used separately as two individual apps. However, it's crucial to know which one to launch and activate first to avoid data leaks. We'll explain all you need to know, so make sure to read this article very carefully.
1. The first step would be to subscribe to ExpressVPN.
2. Then, you'll find yourself on ExpressVPN's website. Click on 'Get ExpressVPN.'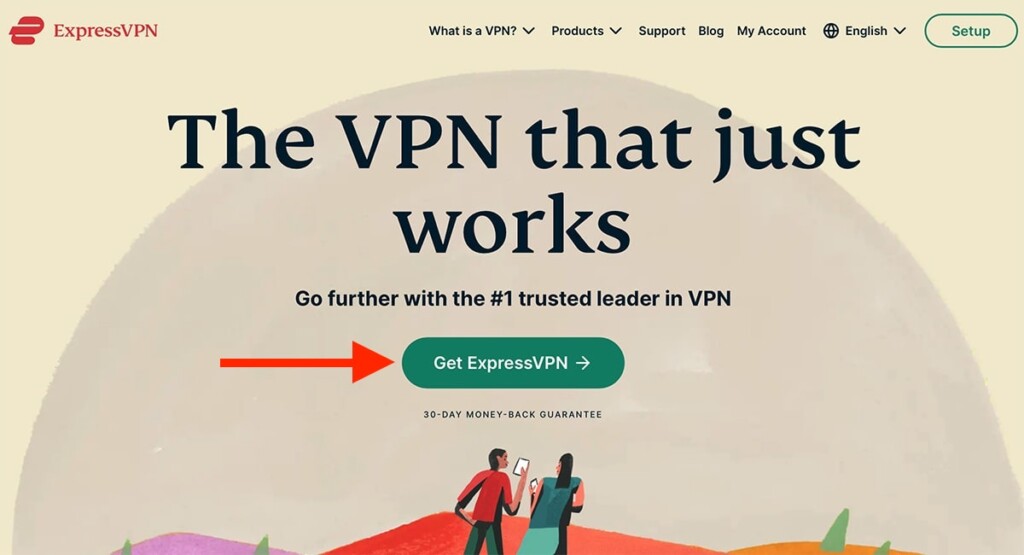 3. Select a subscription plan (if you want to save, go for a long-term one). 
4. Provide your email address and then finalize signing up for the VPN service. 
5. Once finished, a confirmation email from ExpressVPN should arrive. 
6. Before you proceed, make sure that your ExpressVPN subscription is active. 
7. Now, you can proceed to set up ExpressVPN on your Android device. There are several ways to do that, and we've already explained all those in-depth. So, don't hesitate to use the link provided here. 
8. In case you haven't done that already, set up Kodi on your Android. Once again, you have several installation methods in front of you, depending on the type of Android device you use. The provided link will take you to our in-depth guide. 
Tip
To summarize – you should have an active ExpressVPN subscription at this moment. You also need to have both ExpressVPN and Kodi on your device – ready to be used. That means you should go through the initial setup of ExpressVPN's app, so open it and go through that procedure before you continue. 
9. Next, let's show you how to use this setup. First, launch the ExpressVPN app.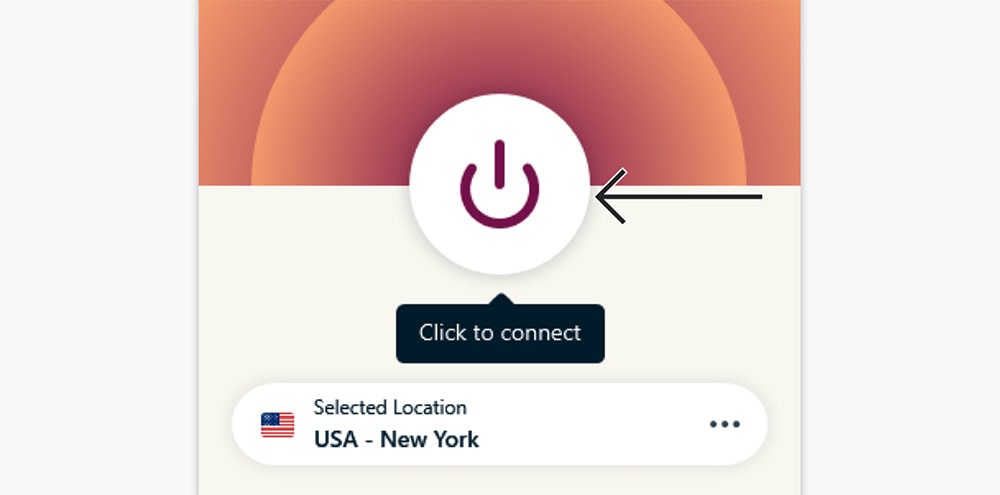 10. Connect to a server using the prominent ON/OFF switch on the VPN's home screen. 
11. You can also pick a custom server by using the button just below the ON/OFF switch. 
12. Tap on any country or server name and wait until ExpressVPN connects you.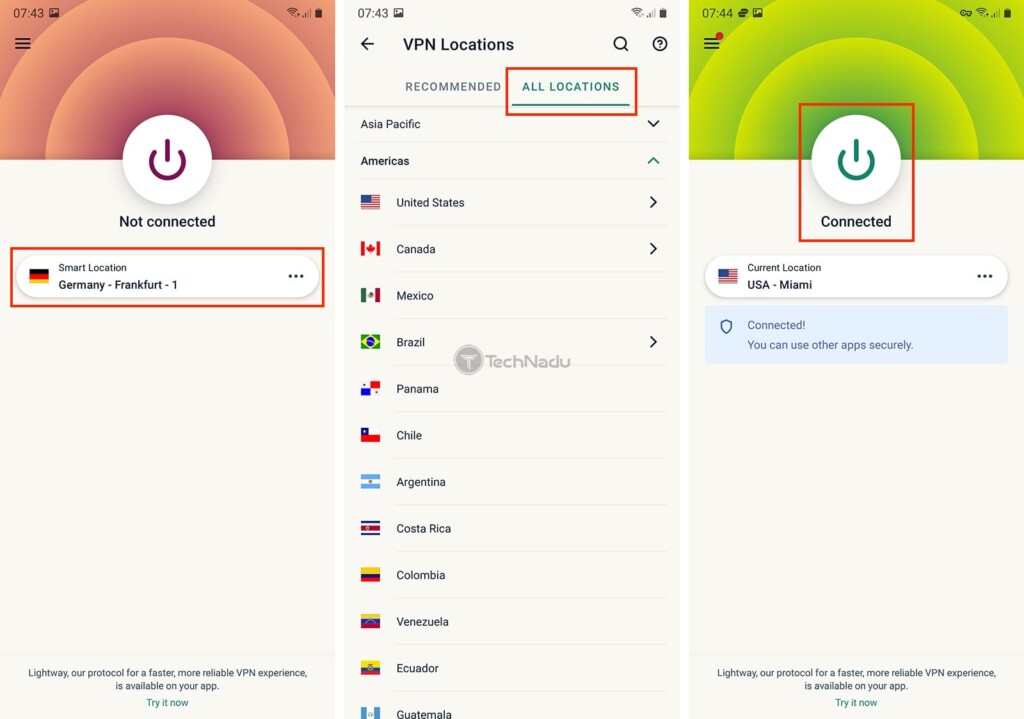 13. Remember that once you get connected, ExpressVPN's interface will turn green. 
14. Now, you can add Kodi to this equation. Go ahead and launch its Android app. 
15. Let's install an add-on. Tap on 'Add-ons' in the main menu. Then, tap on 'Download.'
Tip
If you want recommendations on which add-ons to try, we got you covered. Our comprehensive (and often-updated) guide to the best Kodi addons in 2021 will show you over sixty add-ons worth trying. So, take a look.  
16. You'll see a range of add-on categories. Go ahead with 'Video Add-ons.'
17. Select an add-on you'd like to install by tapping on its name. 
18. Once the add-ons overview opens, tap the 'Install' button in the bottom-right corner.  
19. If asked to install any dependencies, confirm your choice by picking 'OK.'
20. Once the add-on installs, open it using the 'Open' button. 
21. That's it! ExpressVPN will now unblock the add-on and protect your Web traffic. 
Important
When unblocking Kodi add-ons, it's crucial to first connect to an ExpressVPN server that'll allow you to unblock that add-on. For example, if you want to access a Kodi add-on available only in France, make sure to launch ExpressVPN first and connect to a server in that country.
Also, keep in mind that ExpressVPN needs to be active on your Android at all times – or while you're using Kodi, at least. 
In case you have any questions or doubts about using Kodi with ExpressVPN on Android, let us know via the comments section below. And finally, thank you for reading!