It's not unusual for apps such as Mobdro to experience periods being offline. However, it looks like Mobdro might be offline for good, and you already know what that means. It's time to start looking for the best live tv alternative apps like Mobdro, which has become a challenging thing to find. As anti-piracy efforts are ramping up worldwide, illegal streaming apps are not only harder to find but also much riskier to use.
Find out: Why Is Mobdro Not Working Right Now? Did It Stop Working Permanently? Is Mobdro Done?
With that said, know that we will help you find legal alternatives to Mobdro – many of which are available at no cost. We understand that our readers come from different backgrounds and that you have different priorities, so we'll try to answer various types of needs. Let's jump right in.
Considering that Mobdro offered plenty of content (while being free of charge), we'll try to provide a group of applications that can fill Mobdro's shoes. Upon doing plenty of research and testing, we recommend the following 5 Mobdro alternatives in 2021. 
1. Pluto TV - Live TV + Video-On-Demand
When it comes to free-of-charge Mobdro alternatives, you're going to love everything about Pluto TV. This is an ad-supported VOD (video-on-demand) service that also has TV channels. However, these are not traditional TV channels but instead – they are 24/7 live-streaming channels focused on specific TV shows, movie genres, and similar. 
Ever since its launch, Pluto TV has been available in the USA only. However, this streaming service is planning a global launch, with France already receiving access. For more info, check how to watch Pluto TV from anywhere, and you'll also want to check our Pluto TV review.
2. Xumo TV - Over 190 Live Channels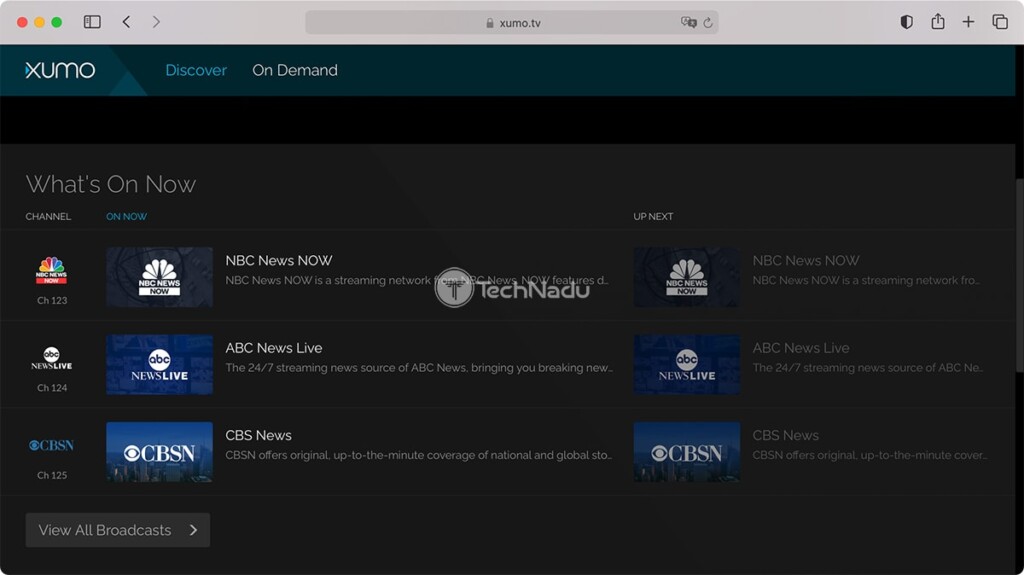 Next, we have another exciting app that's similar to Mobdro in many ways. Called Xumo TV, this app comes free-of-charge while offering around 190 channels. As you can expect, these are 24/7 live-streams focused on specific topics, TV shows, and movies. Using those, you can catch up on full seasons of TV shows. Xumo TV brings a nice collection of free movies as well. 
Keep in mind that Xumo TV is available in the US, Canada, Mexico, Brazil, and several European countries. If you'd like a closer look at this streaming app, our Xumo TV review is waiting on you to check it out.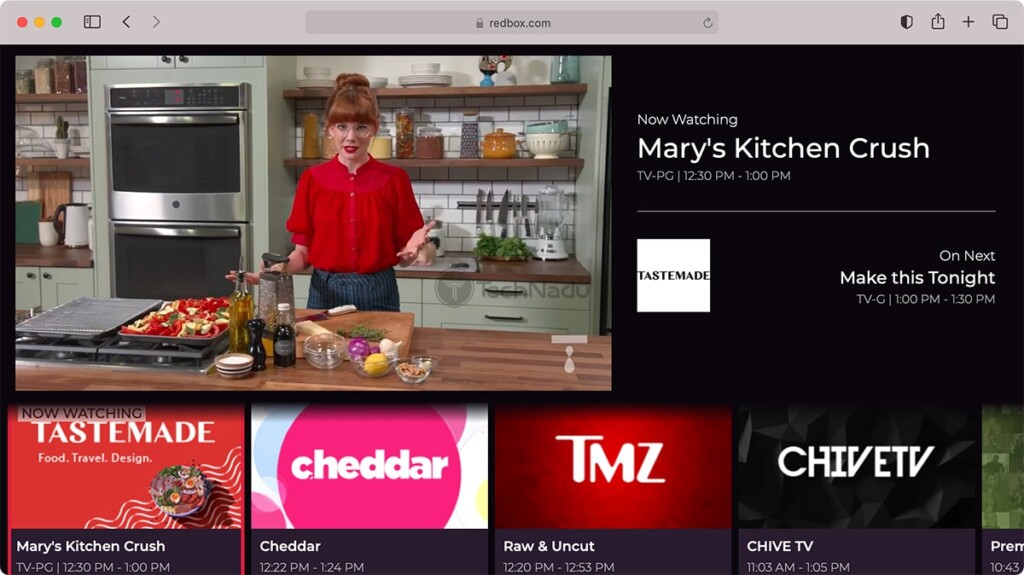 You probably know Redbox as one of the most popular DVD rental services. However, this company entered the media-streaming market in 2020, offering a free-of-charge app giving you access to a vast collection of TV channels and 24/7 live-streams. We're talking about branded content here, in addition to curated compilations focused on certain topics. 
Redbox Free Live TV is available across plenty of different platforms, including Windows, macOS, Chrome OS, Android, and iOS. It's available on media streaming devices as well. With that said, it can easily replace Mobdro and meet all your entertainment-related needs. 
4. Kodi - The Ultimate Streaming App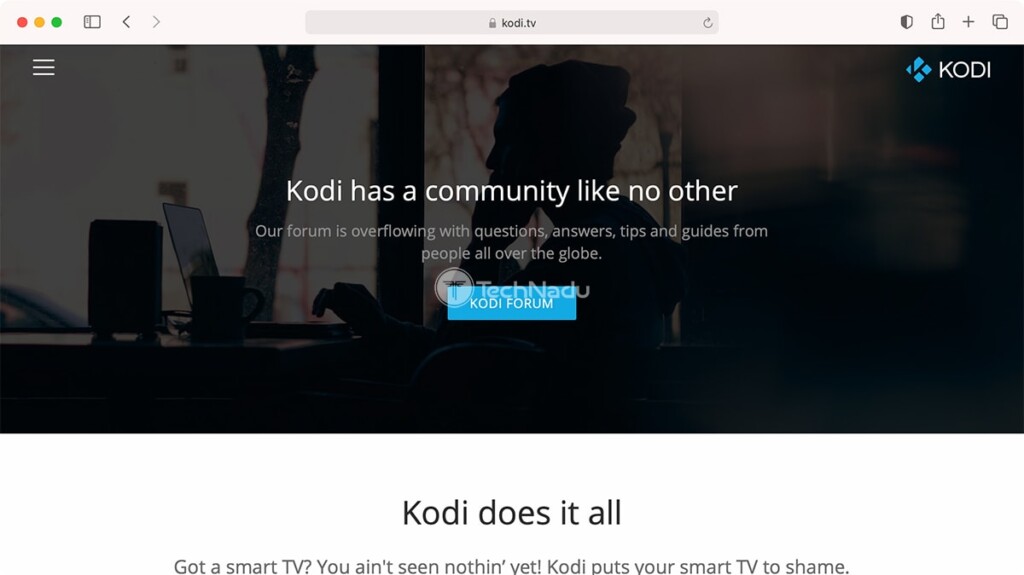 If you've been a long-time Mobdro user, you have probably heard about Kodi before. This is a home theater application, available on pretty much any platform imaginable. However, it comes without any content, waiting on you to add your media (photos, videos, music, podcasts, and plenty more). It doesn't really sound like Mobdro, right? Well, here's what you need to know. 
The biggest reason for Kodi's popularity are add-ons – and there are hundreds of those. We've highlighted the 60+ best Kodi addons right now, giving you free-of-charge access to tons of video content. Using those, you can stream movies, TV shows, live TV channels, and you'll also find plenty of 24/7 live streams.
5. Hulu + Live TV - Premium TV Channels + VOD
Our final recommendation for an app like Mobdro is a paid service. Some of you might want to get away from shady streaming apps, and Hulu + Live TV is perhaps the best way to do so. Using this streaming service, you get Hulu's huge on-demand library in addition to 65+ live TV channels – priced at $64.99 per month. 
When it comes to the available channels, you can count on CNN, FOX News, MSNBC, TNT, ESPN, FOX Sports, Disney Channel, Cartoon Network, and more. And when it comes to Hulu's originals, you'll want to check out Harlots, Ramy, The Future Man, Castle Rock, The Handmaid's Tale, and more. For more info, turn to our Hulu + Live TV review. 
This is where we conclude our guide on the best alternatives to Mobdro. So, which one will you pick? Share your thoughts in the comments section below. And lastly, thanks for reading!