YouTube TV is a pretty cool streaming platform. You get tons of awesome on-demand content and live channels. If you're in the US, that is. After all, you can't watch YouTube TV outside the US. If you try that, your access will be blocked as soon as YouTube TV detects your location.
It's a bummer, we know, but don't worry - we'll show you how to quickly unblock YouTube TV outside the US anywhere in the world. And yes, we'll also tell you how to set up a YouTube TV account outside the US.
Where Is YouTube TV Available?
At the moment, YouTube TV is available across the United States - and that's it. In case you're currently in any other country, your access to YouTube TV will be blocked (unless you use a VPN).
In case you've been waiting for YouTube to be available internationally, you're out of luck. Like with similar streaming services, obtaining the required broadcast rights isn't financially viable for YouTube TV. So, we don't expect to see that happen in the near future.
How to Watch YouTube TV Outside the US - (While Traveling / If You're Subscribed)
In case you already have a subscription to YouTube, the process of accessing and watching YouTube TV outside the US is an easy one. Just go through the following steps.
1. First, make sure to subscribe to ExpressVPN (the best VPN for streaming YouTube TV).
2. You'll land on ExpressVPN's website, where you need to select 'Get ExpressVPN.'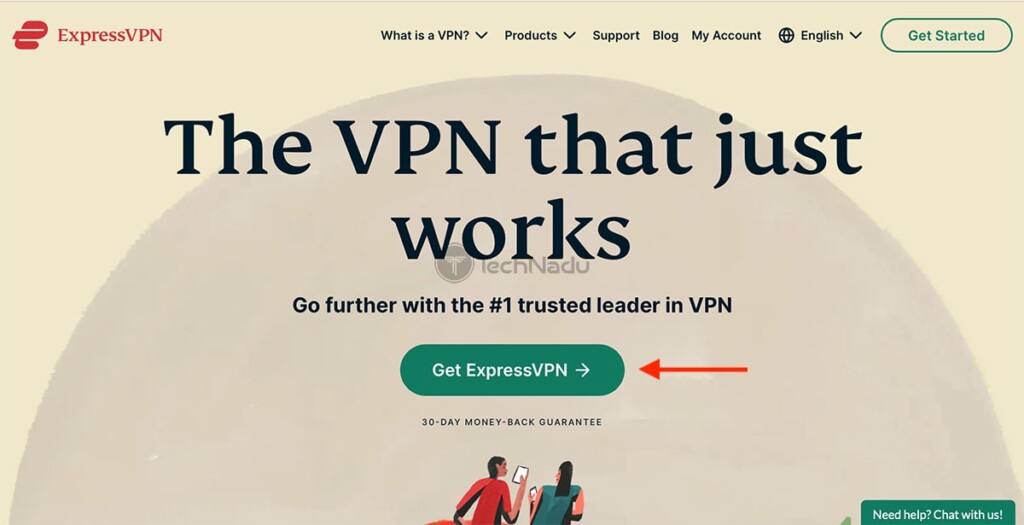 3. Then, pick a subscription (if you want to save, go for a long-term one).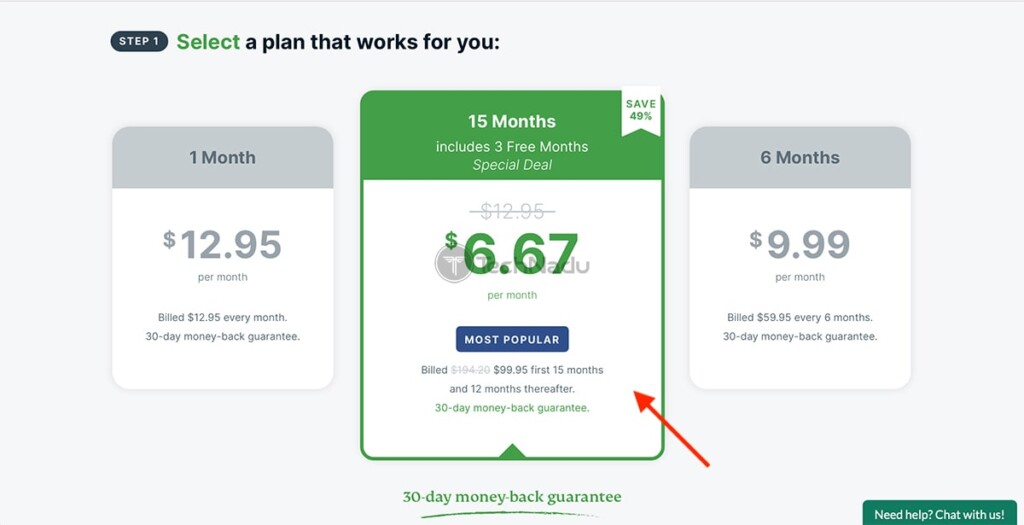 4. Once you provide your email address, pay for the chosen subscription plan.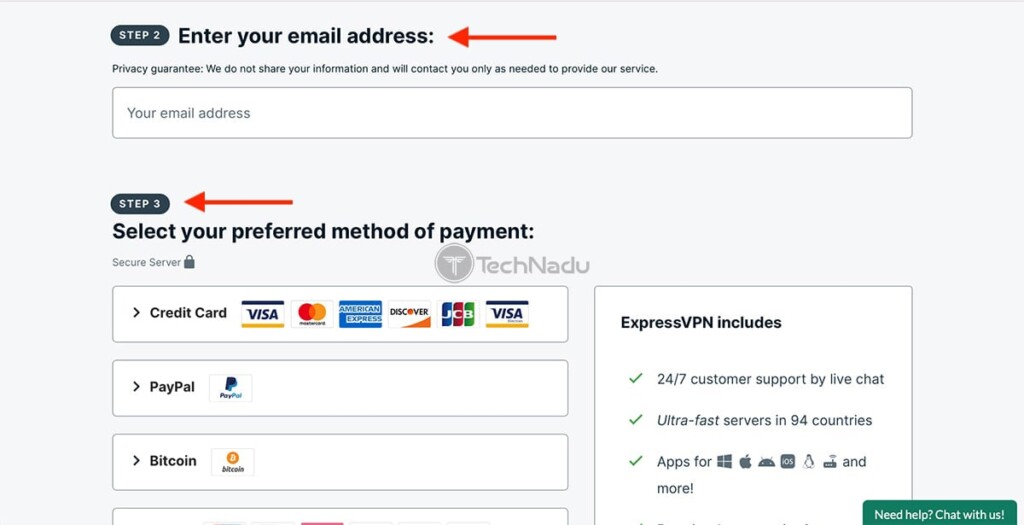 5. You'll see a confirmation once done, via an email message. So, check your inbox.
6. Proceed to set up ExpressVPN on your device(s).
ExpressVPN gives you up to five simultaneous connections. So, think about the devices you have that you'll use to stream YouTube TV. And then, set up the VPN on all those devices. Remember that you'll need to have ExpressVPN active in the background to watch YouTube outside the US.
7. Once you launch ExpressVPN's app, go through the initial (and quick) setup.
8. Then, connect to a server. To do that, first click on the button below the ON/OFF switch.
9. After you select 'United States,' pick any server found in that country.
10. Wait until ExpressVPN's UI turns green, which means your connection is active.
11. Now, proceed to access YouTube TV on your device (via its app(s) or website).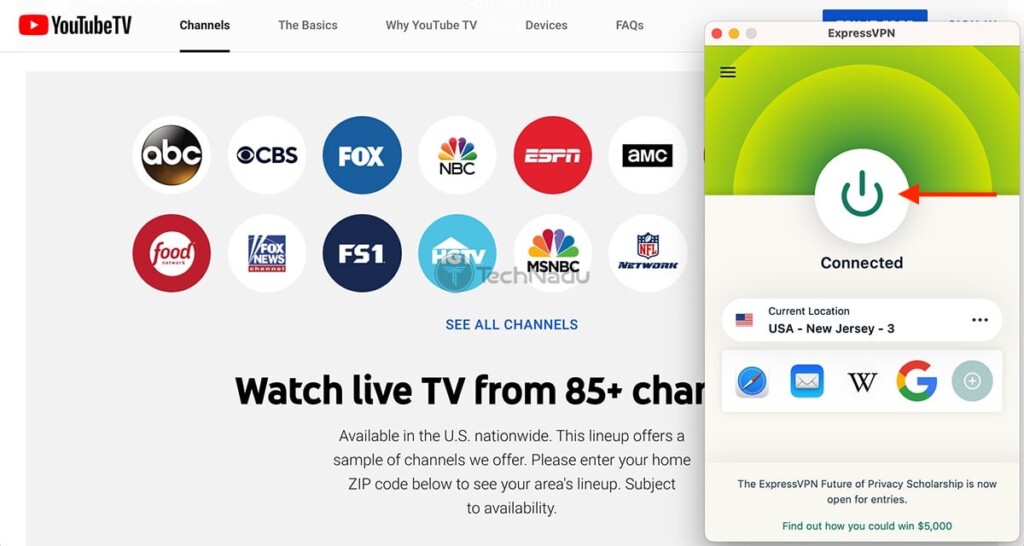 That's it! As long as you're connected to a server in the United States, YouTube TV will be accessible. However, since ExpressVPN comes with unlimited bandwidth, you can keep it active all the time, especially if you want to encrypt and safeguard your private data.
How to Watch YouTube TV Outside the US - (If You're Not Subscribed)
If you're currently outside the United States, there is still a way to both subscribe and access YouTube TV from abroad. This is a bit tricky workaround but should work without any issues. So, go through the following steps.
The following method will ask you to buy a Play Store gift card, which is the only method available to subscribe to YouTube TV outside the US. You'll need to subscribe to YouTube TV on the Web first. After that, you can install its Android or iOS/iPadOS app.
1. Begin by subscribing to ExpressVPN.
2. Select 'Get ExpressVPN' once you find yourself on ExpressVPN's website.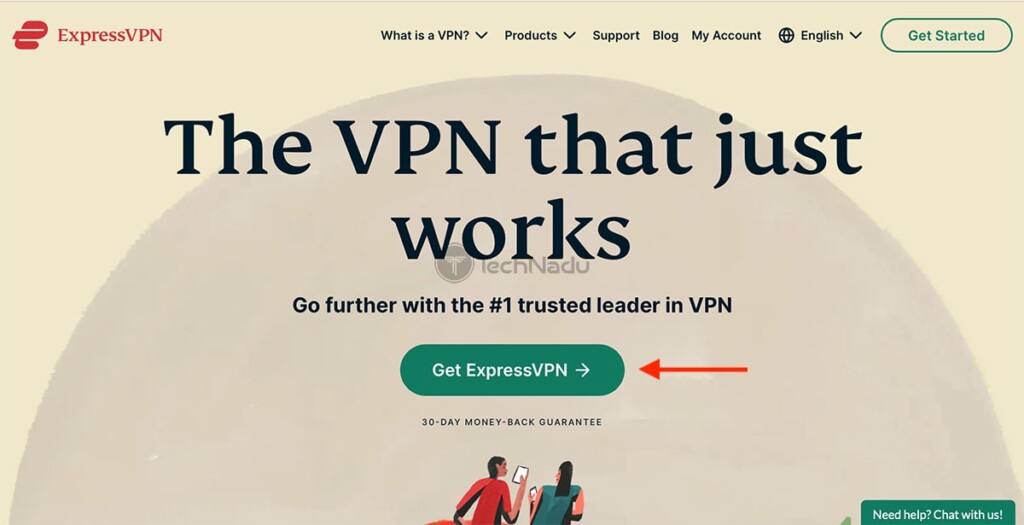 3. Select a subscription plan (steep savings are found in long-term plans).
4. Then, finalize the procedure (add your email and pay for the chosen plan).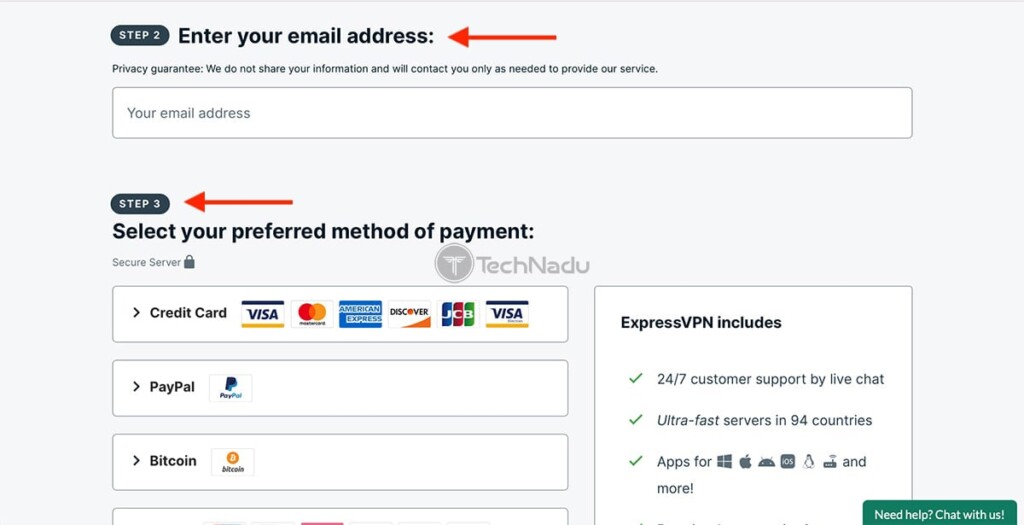 5. Once done, you'll be notified of your new subscription via email.
6. This is when you need to install ExpressVPN on your device(s).
You will need to install and run ExpressVPN on all the devices you plan to use to stream YouTube TV. So, make sure to install this VPN app and then launch it. Go through its initial set-up and make sure the VPN is active for the rest of this procedure.
7. Now, proceed to buy a Google Play Store gift card (via Amazon).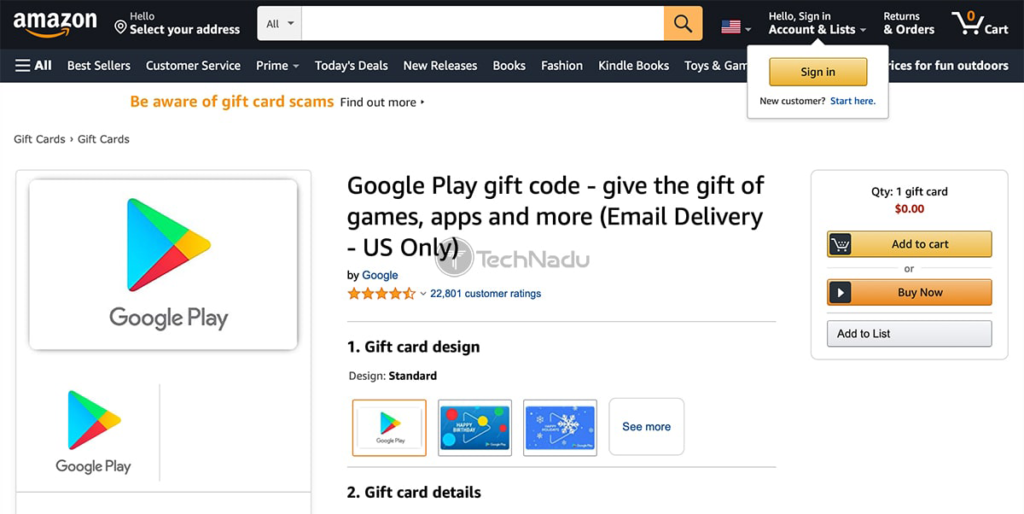 8. Keep in mind that you need to have enough funds for one full month of YouTube TV.
9. Then, redeem your gift card code via Play Store on the Web.
While redeeming your Play Store gift card, make sure that you're signed in to the Google account you'll use on your device to watch YouTube TV. To avoid any potential issues, that account should be associated with an address from the US. Therefore, you should consider creating a new Google account while running ExpressVPN in the background (being connected to a US server).
10. Now, proceed to sign up for YouTube TV (on your computer).
85+ top channels of entertainment, news, live sports, & more. Recording without storage limits and 6 accounts included. No cable box, contracts, or hidden fees.
11. Enter your ZIP code (which should correspond to the area of the chosen server).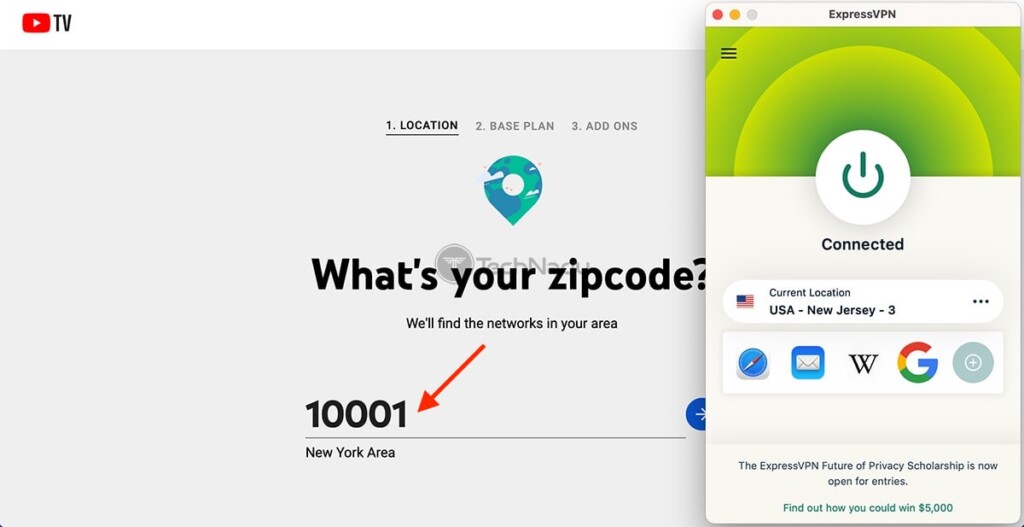 12. Pick your base plan, and pick any add-ons you want to use.
13. Review your subscription and choose to pay from your Play Store balance.
14. Click on 'Start Trial' to register your account and begin using YouTube TV.
Know that YouTube TV comes with a free trial, so you will not be charged immediately. However, you still need enough money for the first month of YouTube TV on your Google ID - even to activate the trial.
15. If you want to use YouTube TV's apps, download them on Android or iOS/iPadOS.
16. Once again, you need to have a US-based Google ID or Apple ID to download YouTube TV.
17. To access YouTube TV on Android or iOS, launch ExpressVPN first.
18. Then, connect to a server in the United States, and open YouTube TV after that.
19. Log in using your newly created YouTube TV account. That's it!
Keep in mind that you must have ExpressVPN active in the background as long as you want to stream YouTube TV. And also, make sure to connect to a server in the region that corresponds to the ZIP code you entered while signing up for YouTube TV.
What's the Best VPN for YouTube TV in 2021?
After testing over sixty VPN providers, we came to the conclusion that these are the best three VPNs that can actually unblock YouTube TV outside the US.
1. ExpressVPN - Best All-Around VPN in 2021!
ExpressVPN is the top provider on the market, in our opinion. To start, you get very enjoyable streaming with them thanks to their large server network, unlimited bandwidth, and very fast speeds (even when using OpenVPN, a resource-intensive protocol).
What's more, they have user-friendly apps - so user-friendly that you'll get the hang of them even if you never used a VPN! Plus, they work on pretty much all platforms - Windows, macOS, iOS, Android, and even Linux.
We also love the fact that ExpressVPN offers split tunneling. It's a feature that lets you force the VPN client to only route specific traffic (YouTube TV traffic, in this case). That way, you get better speeds since there are fewer data to encrypt and decrypt.
Other than that, ExpressVPN is very user-focused. They offer 24/7 support through live chat and a no-questions-asked 30-day money-back guarantee.
If you'd like to learn more about this provider, check out our in-depth review.
2. CyberGhost VPN - Best for Media Streaming
CyberGhost VPN has everything you need for enjoyable streaming: thousands of servers, unmetered data, intuitive apps for most devices, and high speeds.
But here's what makes them stand out - they have streaming servers that are optimized for YouTube TV. That's just a fancy way of saying they refresh their IPs more often. When you use them, YouTube TV is less likely to detect you're using a VPN and block your VPN's IP address.
Furthermore, CyberGhost VPN also offers the option to get private dedicated IPs, making it even harder for YouTube to detect your VPN usage. And if you ever experience any issues, you can rely on their helpful support reps. They're available 24/7 through live chat.
Oh, and CyberGhost VPN offers risk-free buying. That's because they offer a free 24-hour trial (plenty of time to see if the VPN works well with YouTube TV) and a 45-day money-back guarantee (if you pick the long-term subscriptions).
In case you'd like to see the VPN in action, take a look at our hands-on review.
3. Surfshark - Best If You Have Many Devices
Some of you probably plan on binging YouTube TV on any device you can - laptops, PCs, Macs, smartphones, smart TVs, tablets, etc. That way, you can watch your favorite content anywhere you want in your home (or even when you're outside your house).
Well, Surfshark is the perfect VPN for that. This provider offers support for unlimited parallel connections. That basically means you can set up the service on as many devices as you want. There are no limits!
Besides that, Surfshark offers unlimited bandwidth, strong security, high speeds servers (and lots of them), and cross-platform compatible apps with an intuitive design. Also, they have 24/7 support (live chat is available) and a no-questions-asked 30-day refund policy.
Want to find out more about Surfshark? Click this link to read our full review.
How Does a VPN Let You Watch YouTube TV Outside the USA?
Some of you are not just satisfied with hearing that a VPN unblocks YouTube TV outside the US and want to find out how it does that exactly. So, We'll do our best to explain this in simple terms.
Basically, when you use a VPN server, it acts as a middleman between you and YouTube TV. Instead of your Web traffic heading directly to the site, it first stops by the VPN server. Overall, your connection will look like this:
VPN Connection to YouTube TV
You --> VPN Server --> YouTube TV
Because of that, YouTube TV will think your connection request is coming from the VPN, not your device. Since connection requests contain IP addresses (among other data), YouTube TV will only see the VPN's IP address.
As long as the VPN server is from the US, the site will think you're communicating with it from a US IP. Since YouTube TV is available there, the website won't restrict your access with geo-blocks - and that's how you'll get to watch YouTube TV outside the USA.
Can YouTube TV Block VPNs?
Yes. Like Netflix, Amazon Prime Video, and many others, YouTube TV can do that. If you get a message saying something along the lines of:
YouTube TV VPN Proxy Detected
That means the site detected your VPN's IP address and blocked it. Until the provider refreshes it, you can't use YouTube TV with that particular server.
The VPNs we listed in this article are currently working with YouTube TV (at least for us). But the website might eventually block their IPs. However, that shouldn't be a problem since these providers refresh their servers' IPs very often.
Still, if you'd like some tips to lower the risk of seeing the VPN/proxy error, try this:
Use a different server.
Use your browser's incognito/private mode.
Clear your browser's cache and cookies before using YouTube TV with a VPN.
Get a dedicated IP.
Can You Subscribe to YouTube TV Outside the USA Using a PayPal Account?
Some Reddit posts and online articles say you can use PayPal since YouTube TV doesn't check if you have a US-registered PayPal account. Well, that's no longer true. If your PayPal is not set up in the US, YouTube TV won't let you use it.
Why not just register a new PayPal account while connected to the US server?
You can do that, but PayPal will ask for a valid US phone number. You could get one with services like OpenPhone or CallHippo, but we can't vouch for how efficient those methods are. It's much, much easier to just use a gift card, as explained above.
What VPN Speeds Do You Need to Watch YouTube TV Outside the US?
Anything over 20-30 Mbps should be more than enough. According to YouTube TV's support articles, these are the speeds you need to use the platform.
| | |
| --- | --- |
| Download Speeds | Streaming Quality |
| 3+ Mbps | SD |
| 7+ Mbps | one-HD video (you'll experience buffering if multiple devices on your network are streaming videos simultaneously). |
| 13+ Mbps | HD |
Pretty straightforward
If you experience slowdowns because you already have low ISP speeds, please use our guide to optimize your VPN speeds. And maybe check this article to see which are the fastest VPNs on the market according to our tests.
FAQ
What Is YouTube TV?
YouTube TV is an online streaming platform that offers on-demand content, live videos, and cloud-based DVR. To use it, you have to pay a monthly subscription, though the service does come with a free trial.
What Devices Can You Watch YouTube TV On?
You can watch YouTube TV on pretty much any desktop through Web browsers. You can also use native apps to watch YouTube TV on:
Smart TVs (Android TV, Samsung, Vizio, LG, Sony, Sharp, Hisense)
Gaming consoles (Xbox, PlayStation)
Streaming media players (Chromecast, Roku, Apple TV, Fire TV)
Smart displays (Google Nest Hub)
Smartphones and tablets (Android and iOS)
What Can You Watch on YouTube TV?
YouTube TV features over 85 channels - like CBS, ABC, ESPN, MTV, BBC America, Cartoon Network, Nickelodeon, and more. You can enjoy live shows and movies like Good Day New York, George Lopez, Get Up, It's Always Sunny in Philadelphia, Four Christmases, and Goodfellas (to name a few highlights).
Besides that, you can also pick add-ons when signing up - like HBO Max, Showtime, Sports Plus, AMC Premiere, Starz. Each add-on costs extra but has its own free trial too.
Finally, you can also use YouTube TV to watch the top news stories - short-form videos that don't require a subscription (you can watch them for free).
How Do I Pay for YouTube TV Outside the USA?
At the moment, our recommendation is to use a Google Play Store gift code (via Amazon) to pay for YouTube TV outside the US. Sadly, no other option is available - and that includes PayPal, which now must be connected to a payment method associated with a financial institution from the USA (to work with YouTube TV, that is).
u0022YouTube TV Outside Home Area?u0022 - Is There a Fix?
If you're using a VPN to access YouTube TV, you must pick a server that corresponds to the ZIP code you entered while signing up for the service. If you see the 'Outside Home Area' error, you can first try a different VPN server. And, you can also try changing your 'Home Area' settings on YouTube (using your computer).
Is There a YouTube TV Location Hack Without a VPN?
You will find a number of "solutions" online on how to hack a YouTube TV location using a proxy or changing certain settings on your device. However, none of those work. The only option to change your YouTube TV location is by using a reliable VPN, such as ExpressVPN.
Do Free VPNs Work With YouTube TV?
Probably not. Since YouTube TV is good at detecting and blocking VPN IPs, a free VPN won't be able to keep up. With it, you'll only get intermittent access because the provider won't be able to refresh their servers' IPs fast enough.
Still, if you want to try your luck, at least use our guide to find a free VPN that's actually reliable and safe.
That would be all on how to watch YouTube TV outside the USA. If you have any questions or doubts, feel free to share them via the comments section below. Lastly, thanks for reading!