Looking for a way to watch TV shows like Coronation Street, Midsomer Murders, The Sister, or The Pembrokeshire Murders? Then you'll want to turn to ITV, where you watch those free of charge (and yes, we're talking about full seasons, not just individual episodes). However, depending on your current location, you'll also want to know how to watch ITV outside the UK.
In this short guide, we'll introduce you to VPN services. Aside from protecting your digital privacy (which is something you should truly care about), VPNs also let you unblock websites. With that said, a reliable and trustworthy VPN will let you watch ITV outside the UK, so let's immediately jump to what you need to know.
Where Is ITV Available? 
At the moment, ITV is available in the United Kingdom only. As per this support document, ITV doesn't hold international rights for all its shows, so its content library is limited to the United Kingdom only.
If you don't have a UK IP address, you can still access the official ITV website. However, as soon as you start streaming something, you will see a message saying, "Sorry! This video isn't available right now," as you can see just below.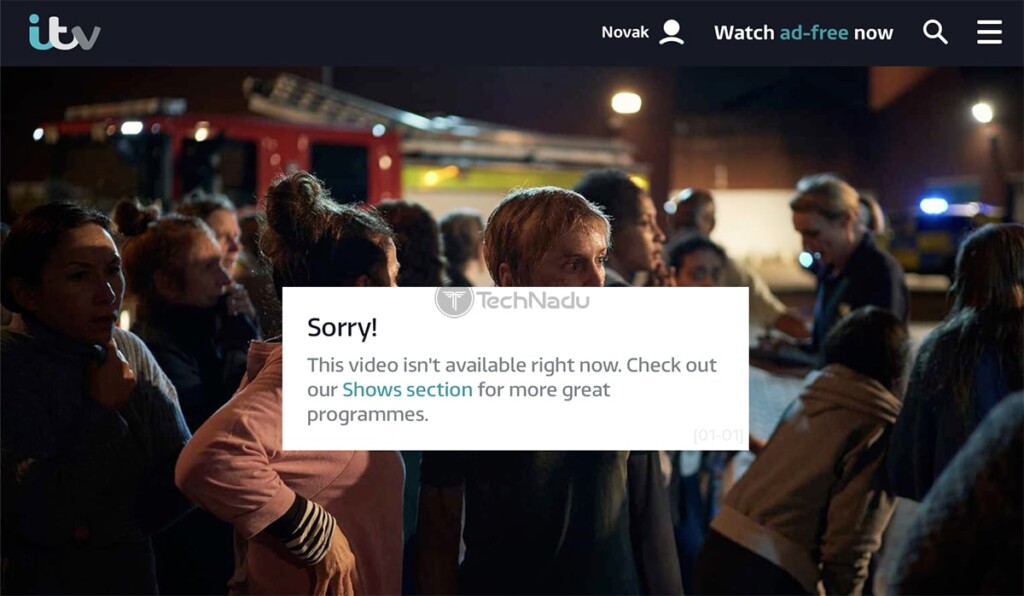 If you're a Brit planning to travel, you can use the ITV Hub app (available on iOS/iPadOS and Android) to download individual episodes while still in the UK. Those files will work without an Internet connection and will be available for up to seven days.
How to Watch ITV Outside the UK? 
To watch ITV outside the UK in 2021, you need to do the following:
Step #1: Find the Best-Working VPN to Unblock ITV
Several VPNs will help you unblock ITV – but only a few will provide the best possible media streaming experience. With that said, our strong recommendation would be ExpressVPN – which comes as the best VPN overall.
3,000+ VPN servers in 160 VPN server locations in 94 countries, 5 Simultaneous connections, Fast and stable connection, No activity logs or connection logs, No bandwidth limits, Strong encryption, 24/7 live chat support, and 30-day money-back guarantee.
ExpressVPN comes with an army of servers across the world (as well as in the UK). It also comes with several protocols, offers apps for many platforms, and it's incredibly user-friendly. Therefore, this VPN checks all the right boxes. Still, if you need more options, we recommend reading our guide to the best VPNs for media streaming.
Step #2: Get Your VPN Subscription
If you're willing to listen to our advice, you'll go for ExpressVPN (which we'll use to give an example in this article on how to watch ITV outside the UK). Go ahead and visit the VPN's website and then click on 'Get ExpressVPN' to get started.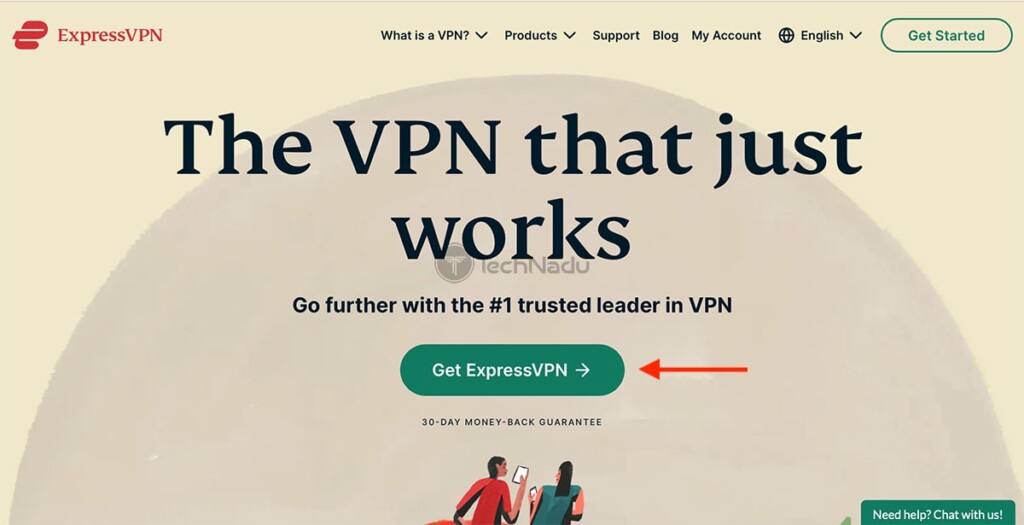 Pick any subscription plan, input your email address, and pay for your chosen subscription. The sign-up procedure should not take more than a minute of your time. Once done, expect to see a confirmation email from the VPN's team, so make sure to check your email inbox.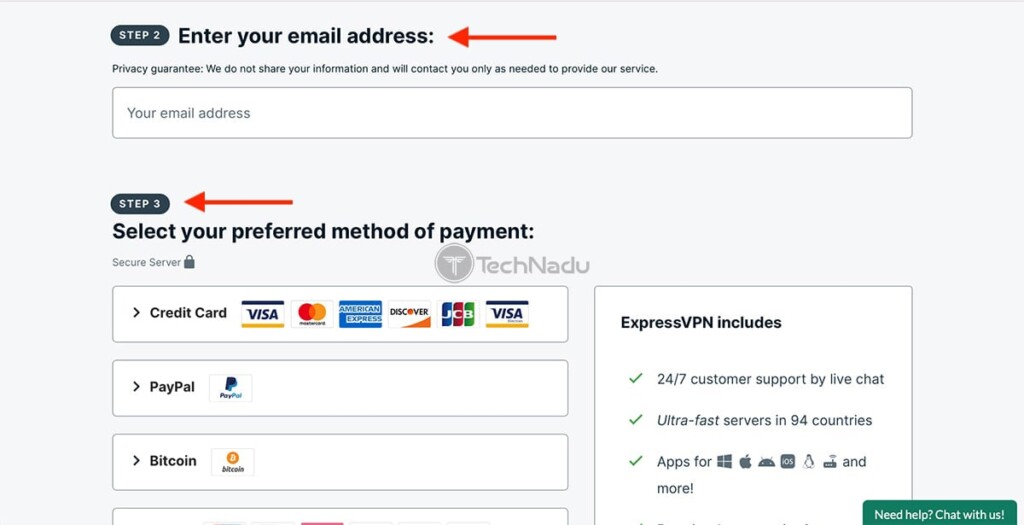 Step #3: Download & Install the VPN on Your Device(s)
Now, feel free to download and install ExpressVPN on your device. The link we've provided will take you to our central guide on getting started with ExpressVPN, covering more than 50 different devices and platforms – so make sure to use it.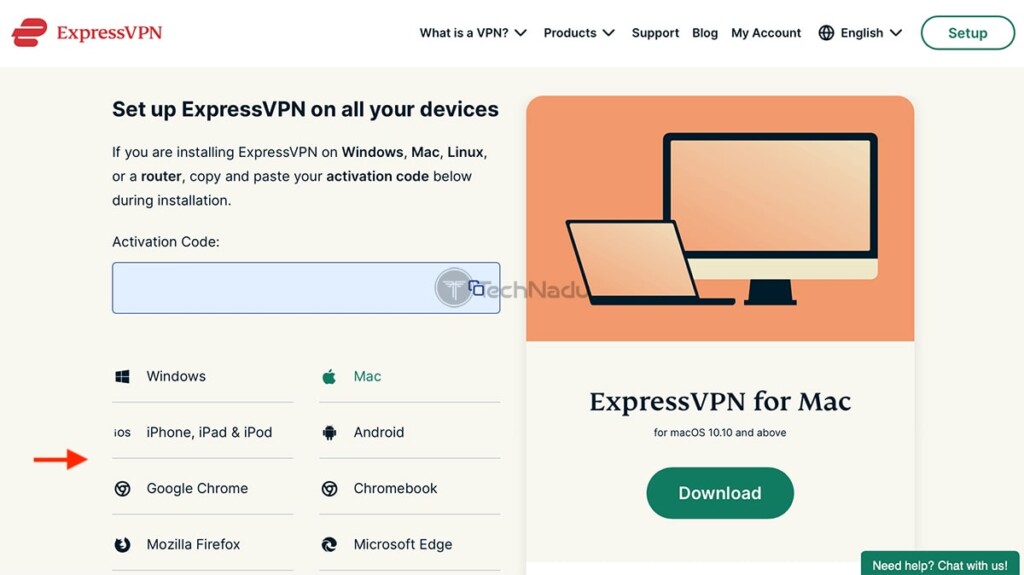 Also, don't forget to launch ExpressVPN once you install it. To make it ready for use, you need to finish its initial setup, which requires you to log in (here's how to find your ExpressVPN activation code) and set up the VPN.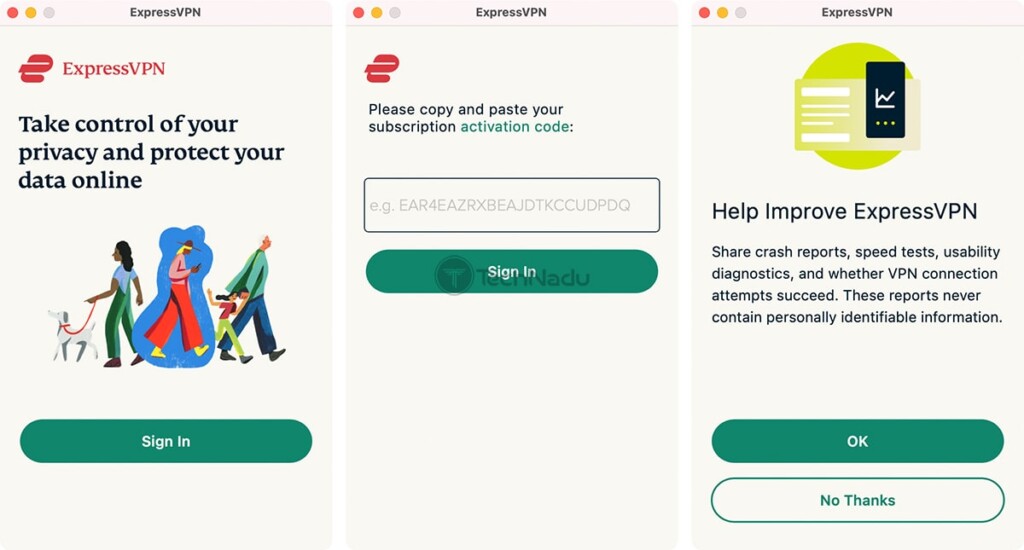 Step #4: Connect to a VPN Server in the UK
At this moment, you should be looking at ExpressVPN's home screen. Select the button below the ON/OFF switch, and a new window will appear. Then, type in 'UK' in the top-placed search bar. Double-click on any server found in the United Kingdom.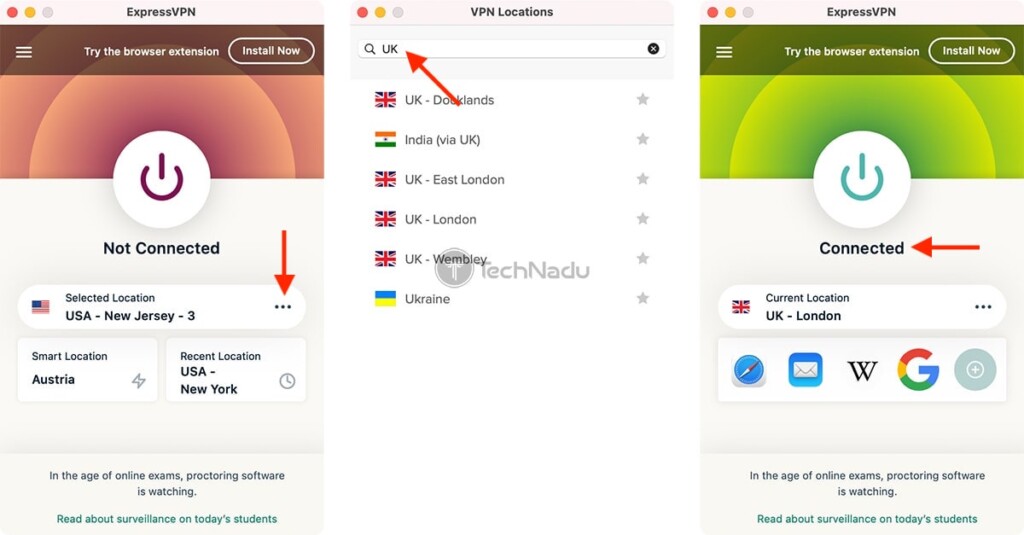 After a few moments, ExpressVPN will connect you. Once that happens, its interface will turn green, which means your VPN session is now active. Finally, let's show you how to watch ITV outside the UK.
Step #5: Unblock & Access ITV From Anywhere
Now that your VPN session is active, proceed to visit ITV's website (using any Web browser). Before you can watch anything, you'll need to create a new ITV account by clicking on 'Sign In' (visible in the top-right corner). Then, click on 'Sign Up Now' and fill out the required info. 
From this moment on, you're free to pick and play any type of content on ITV's website. As soon as you hit the 'Play' button, ExpressVPN will unblock ITV, and you'll get to watch it from anywhere in the world. 
Step #6: Get ITV on Other Devices (Optional)
If you want to download ITV's apps for Android or iOS/iPadOS, know that you need either a Google or Apple account registered in the United Kingdom. If you don't have one, create a new Google account or get a new Apple ID.
Make sure to create your account while having a VPN session active in the background (you must be connected to a server in the UK). Then, pick 'United Kingdom' when and if asked about your country. And if asked about an address, do a quick Google search to find one.
Once you create your account, log in to that account on your Android or iOS/iPadOS device (typically done via the Settings app). And then, proceed to access Google's Play Store or Apple's App Store and download 'ITV Hub' from there.
While having an active VPN session in the background, access ITV Hub, log in to your account, and start streaming. And that would be all on how to watch ITV outside the UK in 2021.
FAQ
What Is ITV Hub?
ITV Hub is a media streaming service that brings movies and TV shows produced or aired on ITV. It's available free of charge, but it does require registration. 
What Is ITV Hub+?
ITV Hub+ gives you access to more of ITV's content without ads. Using ITV Hub+, you can also watch live TV, download shows for offline viewing, and more.
What Devices Are Compatible With ITV?
Can I Unblock/Watch ITV Hub+ Outside the UK?
Yes, you can watch ITV Hub+ outside the UK – but you need a capable VPN. In this particular case, we recommend ExpressVPN, the best option you have right now.
Keep in mind that ITV Hub+ is just an "upgraded" version of ITV Hub. Therefore, to access that media streaming service, please follow the instructions found in this guide. This applies to accessing ITV Hub+ on the Web or via its supported devices. 
Can I Unblock ITV Using a Free VPN?
No, it's not possible to unblock ITV using a free-of-charge VPN. Those VPNs are limited in their bandwidth, which makes them unsuitable for media streaming. 
Apart from that, free VPNs aren't really safe for use. Furthermore, many of those were found to leak personal data, which is something you'll want to avoid. The best way to unblock and watch ITV outside the UK is using a capable and paid VPN service, like ExpressVPN.
That would be all on how to watch ITV outside the UK. If you have any questions or doubts, know that we're here for you. So, don't hesitate to post your comment below. And finally, thank you for reading!