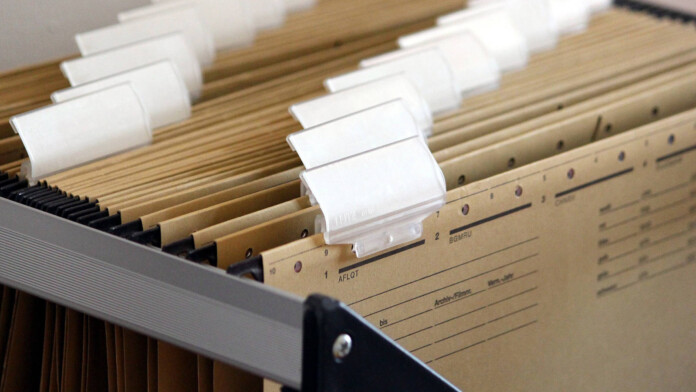 Those of you looking for a way to protect your privacy are probably well-aware of VPN services. These days, VPNs are the most effective way to stay anonymous on the Web. They give you the freedom to hide your personal data, unblock websites, and secure your Web connection against numerous dangers of our online realm. However, not every VPN is the same, and some of them provide a higher level of security than others. And also, there are not many VPNs that don't collect your personal data. So, if you're concerned about your privacy and if you're looking for the best possible solution, make sure to read this article carefully. We'll be talking about the best no-logs VPN that you'll find in 2019.
Before we jump to our list of recommendations, there's something important you need to know. In general, no-logs VPN services collect only your email address and your payment information (the information used to sign-up and log-in). In other words, these VPNs do not log your Web browsing data, any timestamps or data related to your bandwidth, and therefore – they can't identify what you do online. Some of them go even one step further and go through independent audits to prove their claims. Therefore, this article will show you truly the best no-logs VPN solutions that can help you feel safe and secure on the Web.
Finally, these are the 5 best no-logs VPN services in 2019.
ExpressVPN is without a doubt one of our very favorite services to recommend. It's essentially the mainstream, all-rounder darling of the VPN world, and keeps getting better with time as it seems. If you asked us which VPN should be your first choice today, then ExpressVPN would invariably be the answer.
But what about it's logging policy? Does its data privacy protection match the other aspects of the service that we rate so highly? According to their own policies, their applications have been designed from the ground up not to collect anything that can be linked to you. They don't collect IP addresses on your end or the VPN servers end. None of your browsing histories is kept. They don't know where the traffic is going, they store no metadata, and even DNS queries are nowhere to be found. And on top of all this, this VPN has been recently audited by an independent team of experts.
To learn more about this VPN and its offer, including the way it handles your personal and private data, keep on reading our ExpressVPN review.
As our NordVPN review will tell you, this is one of the most secure and private VPN services on the market today. In addition to a double layer of encryption and one of the strictest logging policies, we've seen. Last year, the VPN service went through its first audit, which proved that NordVPN truly keeps on records on your PII data.
NordVPN keeps nothing. They don't track the time or duration of your sessions. No IP addresses of any kind are stored at all. Apart from being very secure and private, it's just a great VPN in general. We like to recommend this option to complete beginners who want a very simple UI. Even though it's powered by advanced technology, it needs very little input from your side.
Finally, it's worth noting that thousands of servers await, many of which are capable of unlocking censored websites. You can even employ double encryption to make sure you're untraceable online. However, know that double encryption will throttle your connection up to some point. Still, this definitely is one of the best no-logs VPNs.
VyprVPN comes from Switzerland, a country known for its neutral independent stance. This was a smart choice, considering that Switzerland isn't part of any data intelligence alliance, such as the 5 Eyes Alliance. It's not every part of the European Union, even though it's surrounded by EU countries.
The owner of VyprVPN, Golden Frog, ordered an independent audit of this VPN's services. The audit closely inspected all of this VPN's apps and found a few 'holes' that were promptly fixed, making this service waterproof in terms of any potential data leaks. And as you can see in our VyprVPN review, this VPN leaks nothing. In fact, you'll now find a recently published version of this VPN's apps, bringing an all-new UI along with plenty of fine-tuning available.
Plenty could be said about VyprVPN. And even though it's not the fastest VPN right now, we believe that average home users will be more than happy using this VPN.
TunnelBear is a company owned by McAfee, which immediately raises some questions. Since McAfee comes from the United States, there must be some logging involved, right? Well, to answer that question – TunnelBear went through two independent audits so far, providing that its privacy policy is as tough as advertised.
To sign-up and then log-in to this VPN application, you need to provide your email address and your payment information. Along with your password, this is all that's needed for TunnelBear to offer its services. No personally identifiable information is collected, and independent audits are here to confirm that.
As noted in our TunnelBear review, you can count on a highly polished user interface, with plenty of fine-tuning. This isn't the fastest VPN right now and it doesn't really work with media streaming services. However, it unblocks other types of websites just fine and protects your private data in a secure manner.
In our Private Internet Access Review, we praise this service for its simplicity. This is not a VPN service for technical geeks, but for those who just want everything to work without needing a degree in cybersecurity. At the same time, you could see the lack of deeper control over the VPN service as a negative too.
This is another service that writes no data about your activities to any hard drive on their system. They simply record nothing about you. Not even 'anonymous' data. Of course, this means that they can't provide certain kinds of client support since they don't know anything about your activities and therefore you problems. However, that might be a fair trade-off given how they have zero-tolerance for logging in any form at all.
Interestingly enough, this VPN didn't go through an independent audit. However, we have to note that Private Internet Access had been pressured by the FBI in the past. As is turned out, PIA proved that it doesn't collect PII data as it had zero records to offers to the FBI.
Additional Considerations – VPNs With User-Friendly Privacy Policies
So far, we talked about 5 best no-logs VPN services. However, this isn't where this list ends. We talked about those VPNs that offer proofs for their no-logging policies. Still, there are other reliable and highly respected VPNs that you should consider. For additional information, check out the following table.
| VPN Service | Jurisdiction | Logging Policy |
| --- | --- | --- |
| Surfshark | The British Virgin Islands | No logs, whatsoever. |
| CyberGhost VPN | Romania | Strict no-logs policy. |
| ibVPN | Romania | No logs, whatsoever. |
| Ivacy VPN | Singapore | No activity/connection logs. |
| Private VPN | Sweden | No logs, whatsoever. |
| VPNArea | Bulgaria | No activity/connection logs. |
| IVPN | Gibraltar | No activity/connection logs. |
| ProtonVPN | Switzerland | No user activity logs. |
| Perfect Privacy | Switzerland | No activity/connection logs. |
| VPNSecure | Hong Kong | Strict no-logs policy. |
| CactusVPN | Moldova | No logs, whatsoever. |
| Goose VPN | The Netherlands | No activity/connection logs. |
Dear readers, this is where we conclude our article on the best no-logs VPN services. In case you think this article is helpful, why not share it online? Also, don't forget to follow us on Facebook and Twitter. Thanks!