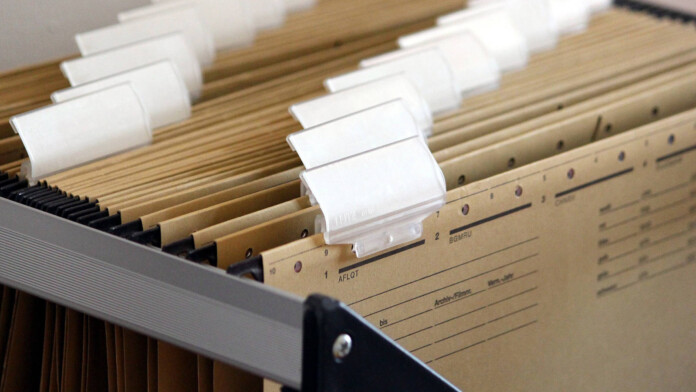 Almost all VPNs claim to keep 'zero logs.' In other words, they promise that no information that could possibly be linked back to you is ever recorded on their systems. In most cases, if you read the fine print, this turns out to be a bit of a lie. There's almost always some sort of 'anonymous' data collection such as traffic metadata and at what times you logged on. While that might seem innocent enough, it can be enough for law enforcement to match with third-party information. This is precisely why we'll take a deep look at the best no-logs VPNs.
If you really care about your online privacy, then you'll seek out VPNs that really don't record anything about you, at all. Even if they are compelled to hand over all the data they have, it will be of no use to authorities. Here are some VPNs that really have excellent privacy policies when it comes to logging.
5 Best No-Logs VPNs – Dive Deep Into Privacy Policies!
The following VPNs claim that they don't keep any personal data, and this also covers non-identifiable data as well. However, we didn't make this list simply by taking a look at their privacy policies. Each of the following 5 VPNs was tested extensively over a long period of time. So, take a look at full reviews as well.
1. ExpressVPN
ExpressVPN is without a doubt one of our very favorite services to recommend. It's essentially the mainstream, all-rounder darling of the VPN world and keeps getting better with time it seems. If you asked us which VPN should be your first choice today, then ExpressVPN would invariably be the answer.
But what about it's logging policy? Does it's protection of your privacy match the other aspects of the service that we rate so highly? According to their own policies, their applications have been designed from the ground up not to collect anything that can be linked to you. They don't collect IP addresses on your end or the VPN servers end. None of your browsing histories is kept. They don't know where the traffic is going, store no metadata on it and even DNS queries are nowhere to be found. To learn more, keep on reading our review of ExpressVPN.
2. NordVPN
As our review of NordVPN will tell you, this is one of the most secure and private VPN services on the market today. In addition to a double layer of encryption and one of the strictest logging policies, we've seen.
NordVPN keeps nothing. They don't track the time or duration of your sessions. No IP addresses of any kind are stored at all. Apart from being very secure and private, it's just a great VPN in general. We like to recommend this option to complete beginners who want a very simple UI. Even though it's powered by advanced technology, it needs very little input from your side.
Finally, it's worth noting that thousands of servers await, many of which are capable of unlocking censored websites. You can even employ double encryption to make sure you're untraceable online. However, know that double encryption will throttle your connection up to some point. Still, this definitely is one of the best no-logs VPNs.
3. Private Internet Access
In our Private Internet Access Review, we praise this service for its simplicity. This is not a VPN service for technical geeks, but for those who just want everything to work without needing a degree in cybersecurity. At the same time, you could see the lack of deeper control over the VPN service as a negative too. If that's the case, chances are this one is not for you.
Moving on from that issue, the service claims to be private right in the name. So you'd expect a pretty great logging policy – and you'd be right!
This is another service that writes no data about your activities to any hard drive on their system. They simply record nothing about you. Not even 'anonymous' data. Of course, this means that they can't provide certain kinds of client support since they don't know anything about your activities and therefore you problems. However, that might be a fair trade-off given how they have zero-tolerance for logging in any form at all.
4. TorGuard
When we were given the chance to do a TorGuard Review, we didn't really think it would end up being one of the best no-logs VPNs. Yet, that's exactly what happened. After putting it through its paces, we were impressed with how flexible the service is. If you're willing to pay for the right bolt-on options, you can do just about anything with TorGuard.
In terms of privacy, it doesn't keep any logs at all when it comes to where you visit, what you download and all the other types of private information you don't want to end up in a log. The main downside of TorGuard is that this service is a little technical with quite a learning curve. If you are not technically-inclined, it might be a good idea to skip it.
5. CyberGhost
The final option on our list of the best no-logs VPNs is CyberGhost. It doesn't have the same age as some other options present here, which in this case is a good thing.
First of all, this VPN does not collect anything from you. Their servers do not collect personal or anonymized data, which is why we've placed CyberGhost on this list. Then, there's plenty of useful features and an incredibly capable encryption that makes you truly invisible on the Web. There's a huge range of servers located across the entire world, useful or unblocking websites. And finally, there's a helpful customer support (minus the live chat). To learn more about this interesting option, take a look at our review of CyberGhost.
What Else to Consider About No-Logs VPNs?
To help you reach the final decision, we are going to explain a few things about VPN logs. So, keep on reading to learn what you have to know.
What Are VPNs & What Can They Do?
If you're in doubt about using a VPN, let's take a moment to explain the basics. We've already covered a few interesting things in the introduction of this article, so let's expand that information.
VPNs hide your data from your ISP. As you probably know, some websites collect more information than others. However, you can be sure that your ISP collects all your Web traffic due to diagnostic purposes. Of course, there's no way of knowing how much of your personal data is collected this way, and what your ISP is doing with all that data. By using a VPN, you effectively block your ISP from knowing what you do online.
VPNs can overcome any Web roadblock. If there's a Web service that you can't access within your country, or if you're traveling, you can use a VPN to get access to those services. Since a VPN hides your IP address – it can trick websites into thinking you're at a different physical location.
VPNs can protect you against malware. This is especially useful if you rely on a public Wi-Fi connection. These are notorious for allowing hackers to collect data and spread malware, where even a reliable antivirus can't keep you safe.
Why Do You Need a No-Logs VPN?
The truth is that VPNs come with numerous different use cases. Some use it to unblock censored websites, to battle ISP throttling, while others simply want to upgrade their online safety. No matter why you want to use a VPN, you want one thing for sure – a complete anonymity on the Web.
VPN providers are well-aware of the fact that their users care about their own data. This is why almost every VPN will say that they don't collect personal information. However, that should not be good enough. You want full protection and you don't want any data to leak or to be sold to advertisers. This is why the best no-logs VPNs guarantee that a single byte of data isn't stored on their servers.
What Are VPN Logs?
The majority of applications you use can collect your data in one way or another. The same applies to VPNs. However, these applications should help you to keep your data safe, not to exploit your personal information. With this said, there are different types of logs.
Usage logs can show what you do online. For example, which websites you visit and which Web services you use. If this data isn't connected to your real IP address, it can't be used against you.
Connection logs keep track of how and in what way you use a VPN. For example, your real IP address, your 'fake' IP address, timestamps of when you log in to a VPN server and more. As you can see, this type of data can be quite dangerous.
We'd like to say once again that our selection of the best no-logs VPNs is based on options that don't keep any of your data. This should give you a piece of mind when browsing the Web.
What About Your Account Information?
Commercial VPNs come with subscriptions – which means that financial data is present. However, this type of data doesn't necessarily need to compromise users' privacy.
Some VPNs go as far as offering anonymous payment protocols and some support BitCoin. In other ways, even your VPN doesn't have to know who you are. So, if you are truly concerned about your anonymity, make sure to check out supported payment methods.
What's the Best Free No-Logs VPN?
You can find a range of free VPNs offered on the Web. However, none of these provide an acceptable solution. Since they don't charge for a subscription, free VPNs need to earn money in some other way. Most often, they serve annoying ads.
The worst case scenario is that your data is being sold to advertisers. This would require logging all your information – which beats the purpose of using a VPN in the first place. So, the only way to get full protection is by investing in a premium-priced VPN.
Final Thoughts
There you have it! These are five of the most trustworthy VPN services money can buy these days. We still think ExpressVPN stands out the most overall, but nothing stops you from trying all five in order to find the right fit for you.
In case you think this article is helpful, why not share it online? Also, don't forget to follow us on Facebook and Twitter. Thanks!