VPNs are awesome online tools - they help you bypass geo-blocks, secure your data, and protect your privacy. When you browse the web with one, you almost feel like there's nothing that could stand in your way - well, until you come across VPN detectors at least.
What are those? We'll show you in this article. We'll also tell you how they work, how to defeat VPN detectors and answer other relevant questions.
If you're in a rush, feel free to use our TOC to skip to the part that interests you the most.
What Are VPN Detectors?
Going by their name, they sound like high-tech hardware that can single out VPN traffic. However, the reality is a bit different.
VPN detectors (also called proxy detectors) are businesses that offer online services that can detect and block VPN IP addresses. Here are some examples:
The IP Lookup feature from WhatIsMyIPAddress can also be considered a VPN detector. If we use it with a UK server from ExpressVPN, for example, we can easily tell the IP belongs to a data center. All it takes is a simple google search for UK2.NET, and we're taken to this site that offers dedicated servers and cloud SSD VPS.
But most sites don't use IP lookup tools like this one.
Why?
Because they require manual IP lookups. While a huge company like Netflix has the resources and workforce to delegate that task to an entire team, it's not a very profitable move. It's much more time-efficient to use automated VPN detectors like MaxMind and IP2Location instead.
How Do VPN Detection Services Work?
Each service has its own way of doing things. But according to our research, this is what they all have in common - they offer sites access to extensive databases that contain proxy, Tor, and VPN IP addresses.
It's hard to say how VPN detectors put together those databases, but they likely rely on their own research, contributors, and bots. Once they have the database in place, they keep updating it regularly with new IP addresses (either daily or hourly).
Some VPN detectors require sites to install the database on the server-side, but most of them get rid of that inconvenience by using APIs. Also, pretty much all VPN detection services include both IPv4 and IPv6 addresses in their databases.
Once the site detects a VPN IP address, most detection services allow it to choose between soft-blocking and hard-blocking:
Soft-blocking - Forces web visitors to solve CAPTCHAs.
Hard-blocking - Blocks connection requests from VPN IP addresses.
VPN Detector Use Case
Let's say you're trying to unblock a streaming site with a VPN. Here's what's going to happen if the website uses VPN detectors:
You send connection requests to the site.
The website checks the VPN IP database to see if the IP you're sending requests from belongs to a data center or not.
If your IP address is flagged as a VPN IP, the site uses automated scripts to block, redirect, or drop your requests.
If your IP address passes that test, the site then uses geo-location lookups to see if the IP you're using meets the website's requirements (being from a specific country).
If your IP fails the test, your access is denied. If it passes it, you can start using the streaming site.
Why Do Websites Use VPN Detectors?
It's pretty obvious - to make sure their visitors aren't bypassing their geo-blocks. Streaming sites need to stop that to comply with licensing and copyright regulations. Otherwise, it'd look like they're willing to illegally stream content worldwide.
Besides that, here's why else we think online platforms might use VPN detectors:
To stop visitors from bypassing price discrimination (using VPN servers from different countries to get lower prices when booking hotel rooms, for example).
To help advertisers avoid losing money by pointlessly displaying ads to people using VPN IPs.
Sites can make sure they only get traffic from the regions they want. It sounds trivial, but that's actually pretty important when running expensive targeted marketing campaigns.
eCommerce sites can improve performance during peak demand. Basically, they assume many data center IPs belong to bots hosted by scalpers and malicious users.
Websites also use these services to prevent spamming on forums and blogs, and credit card fraud.
To help gambling websites make sure their website visitors comply with the gambling laws in the country where they're hosted.
Can VPNs Bypass VPN Detectors?
They can, but not all of them are able to do it.
Why?
Because the main way of doing that involves refreshing the IP pool of their servers. It basically means the provider will lease new IP addresses from the data centers they're using.
Some data centers might let them do that for free sometimes, but it's usually going to cost them. And the providers have to lease new IPs pretty often.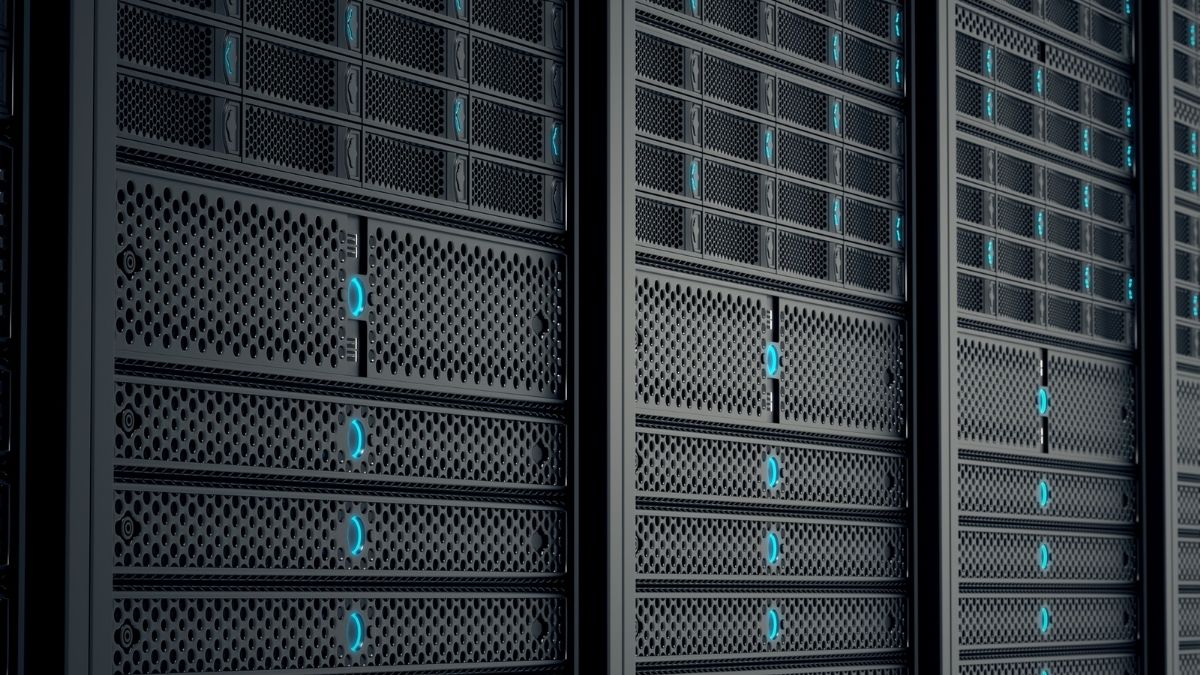 Unfortunately, VPNs don't really mention how often they refresh their IPs in their marketing copy. You could ask their support reps, sure, but that seems like a lot of effort - especially if you're unlucky enough to come across a support rep who's not familiar with this.
Don't worry, though - we can easily recommend some providers that refresh their IPs regularly:
If you'd like to hear about more providers, check out our guide to the best VPNs for Netflix, Hulu, and Amazon Prime Video. If they can unblock those sites, they should have no problem bypassing any VPN detector.
How to Defeat VPN Detectors
The first thing that might come to mind would be hiding the VPN's IP address. While that is possible, it won't really work. The VPN detectors can just flag and block the service you're using to do that (VPN, proxy, Tor, or VPS).
So what can you do?
Well, the simplest solution is to use one of the VPNs we previously mentioned - ExpressVPN, CyberGhost, or Surfshark. They can bypass IP detection and also blocking from the most popular streaming sites, so they should work well for you.
But if you're already using a different VPN and don't want to switch, or are subscribed to those services and they are having trouble with detectors, here's how to defeat VPN detectors using three methods:
1. Connect to a Different Server
There's a pretty good chance the VPN detector didn't flag all the provider's IP addresses. So you might be able to avoid annoying proxy errors (like the Netflix error) by just connecting to a different server.
2. Update the VPN Client
Sometimes, outdated clients might use old IP addresses that got flagged and blocked. So if you have any pending updates, make sure you run them ASAP.
3. Get a Dedicated IP
With a dedicated IP address, you're the only one using it. Because of that, streaming sites don't detect multiple sign-ins from the same IP. Fewer traffic signatures might also make VPN detectors less likely to flag these IPs.
So go ahead and ask your provider if they can set you up with one. If they can't, it might be time to consider switching to another service.
Unfortunately, neither ExpressVPN nor Surfshark offers dedicated IPs. But CyberGhost offers them for an extra $5 per month, and so does NordVPN (another top provider) for $70 per year (so around $5.83 per month).
But to be honest, we'd really recommend TorGuard in this case. They offer dedicated IPs for $7.99 per month, but they're also residential IPs. So they belong to legitimate ISPs, not data centers. That means they're even less likely to be flagged and blocked by VPN detectors.
Can Obfuscation Defeat VPN Detectors?
In our opinion, no.
Here's the thing - obfuscation is only useful if a site uses DPI (Deep Packet Inspection) to detect OpenVPN traffic. So far, we haven't heard of any streaming sites doing that. Only governments and ISPs who want to block VPNs use that traffic analysis method.
VPN detectors focus on the VPN server's IP address, not the VPN traffic. And obfuscation can't hide the IP.
What's Your Experience With VPN Detectors?
Did they ever stop you from using a VPN to unblock certain sites? Or are you just now hearing about them?
Also, if you know how to defeat VPN detectors using other methods, please let us know in the comments.