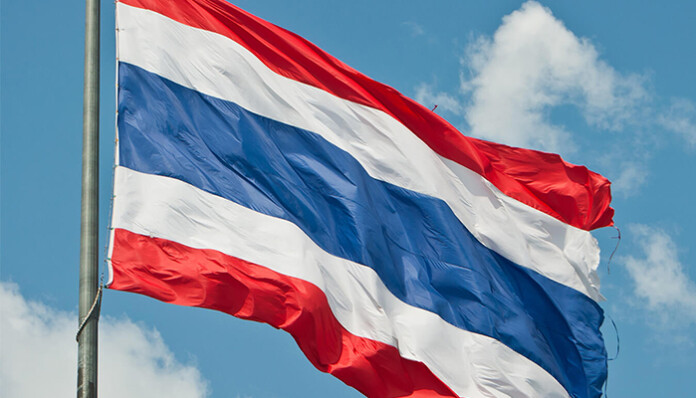 It is a known fact that Thailand is one of the most restrictive countries when it comes to censorship. Aside from actively blocking access to numerous websites, ISPs also have a role in collecting your personal data. Due to these reasons and numerous others (to be discussed later in the article), we strongly recommend using a Virtual Private Network. Keep on reading to learn more about this technology and about the best VPN for Thailand in 2018.
Why Do You Need a VPN in Thailand?
After the second military coup in 2014, the government started to impose strict press regulations. Over time, these regulations expanded to the Web as well. Last year, we have heard that Facebook is censoring posts in Thailand. The same applies to other tech giants where even YouTube was under heavy pressure by the Thai government. All of these are good reasons why using a VPN is a good idea.
A VPN can help you stop your ISP from monitoring your traffic and it also comes with few extra perks. You can overcome Web censorship and even unlock certain websites and Web services that weren't available before. However, you need to know which VPN to use, and that's why we're here to help.
5 Best VPN for Thailand – Bulletproof Options
Here at TechNadu, we're passionate users of Virtual Private Network applications. We have tested dozens of different options, and you can find numerous reviews on our website. With this said, here are the very best VPN for Thailand.
Option #1: ExpressVPN
Overview
Supported Platforms
Windows, MacOS, Android, iOS, Web Browsers, Routers.
Pros
Highly capable VPN; Polished UI; Strong encryption; Great for beginners; No throttling.
Cons
On the pricier side (but worth it).
Visit
ExpressVPN
We don't have to think hard about our first recommendation. We strongly believe that ExpressVPN is the best VPN for Thailand due to plenty of good reasons. It's easy to use, brings incredibly strong encryption, and unblocks just about any website.
As you can see in the top-placed table, ExpressVPN is compatible with just about every popular platform. However, it's compatibility is even broader than that since it's built upon OpenVPN. This is a very strong encryption standard that can be used on routers as well. No matter what's your preferred device or platform, you can count on the industry standard 256-bit encryption that offers close to non-existing throttling. Also, this VPN has servers in close to 100 countries.
Plenty more could be said about why this is the best VPN for Thailand. To learn more, here's our review of ExpressVPN.
Option #2: CyberGhost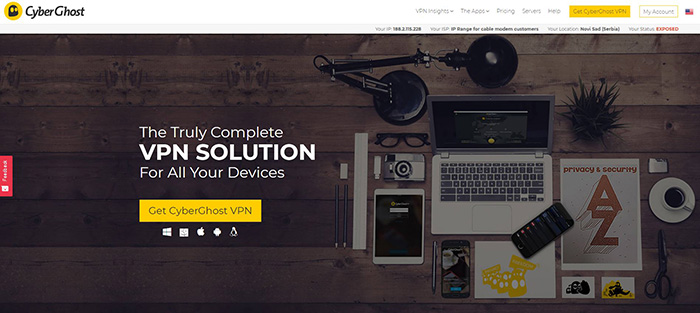 Overview
Supported Platforms
Windows, MacOS, Linux, iOS, Android.
Pros
No usage logs; User-friendly UI; Transparent service; Numerous servers available.
Cons
Missing live chat (customer support).
Visit
CyberGhost
Being one of the newest additions to the VPN market, CyberGhost has done a great job of inspecting its competition. By knowing what the competition offers, this VPN provider has managed to go a few steps further.
Perhaps the most notable thing about CyberGhost is how transparent it is. It doesn't collect any logs, whatsoever. Even if your ISP goes after your data and somehow gets to this Romanian-based VPN, CyberGhost won't have a single file to give. You should also know that this VPN provider comes with an easy-to-use interface but still manages to meet the needs of advanced users. You can choose from several different protocols, based on if you want to engage in P2P traffic or to stream videos on the Web.
We have only scratched a surface here, so we highly recommend you to read our CyberGhost review for more information.
Option #3: PrivateVPN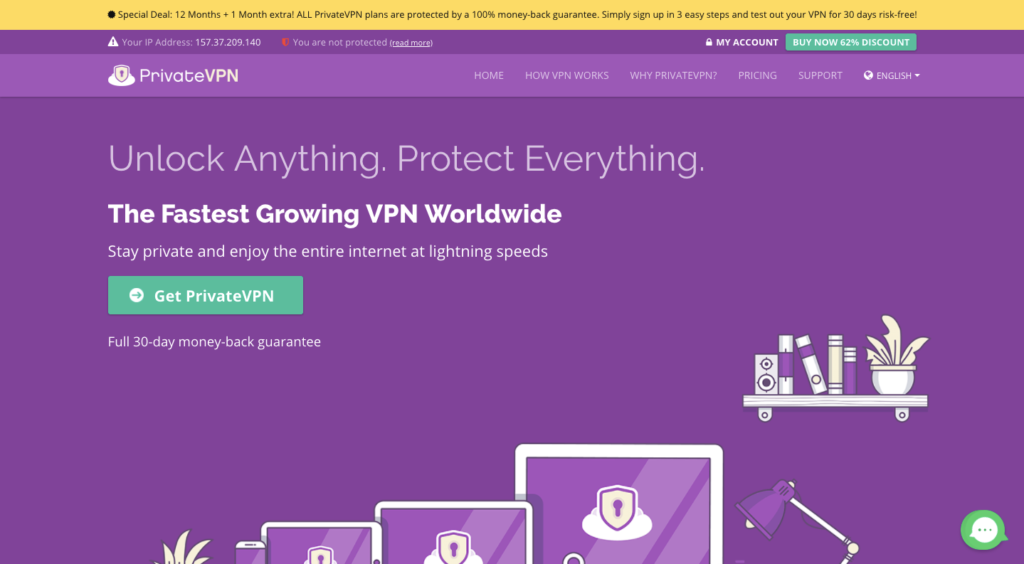 Overview
Supported Platforms
Windows, MacOS, Linux, Android, iOS, Routers.
Pros
Transparent privacy policy; Doesn't collect logs; Amazing customer support.
Cons
Not the most polished UI.
Visit
PrivateVPN
In many ways, PrivateVPN is very similar to our previous suggestion. Both of these are newer options on the market and both of these are offering amazingly helpful customer support. However, subtle differences can play a major role.
Even though we'd like to see this VPN provider offering a better UI, it gets the job done. After all, you only need to connect to a remote server and you're done. After that, PrivateVPN can sit in the background. There are plenty of servers to choose from, where some of them are even dedicated to certain Web activities. With this said, PrivateVPN is an amazing option for video streaming. It can unlock 16 Netflix regions, allowing you to take full advantage of your Netflix subscription. And finally, this VPN is based on OpenVPN as well, so you can practically install it on just about any device.
Interested in knowing why this is one of the best VPN for Thailand? Make sure to learn more about PrivateVPN.
Option #4: VyprVPN
Overview
Supported Platforms
Windows, MacOS, Linux, Android, iOS.
Pros
Proprietary cloaking technology; Highly advanced VPN; Incredibly fast performance.
Cons
P2P is not supported.
Visit
VyprVPN
Our next suggestion comes from Switzerland, which should give you a piece of mind from the get-go. We are sure that VyprVPN will keep you safe on the Web in every way possible. However, it's also good to know that you're protected by laws from someone getting to your personal data.
What's unique about VyprVPN is that it comes with a technology called Chameleon. This means that VyprVPN doesn't only encrypt your data but also makes it unreadable for anyone else. It also hides all your Web activities like file downloads. This technology also plays a major role in making sure you don't experience any throttling. It's clear that HD and even 4K streaming are a possibility with this VPN provider.
The only deal-breaker about this provider is that you can't download torrents. You can check out other pros and cons in our VyprVPN review.
Option #5: IPVanish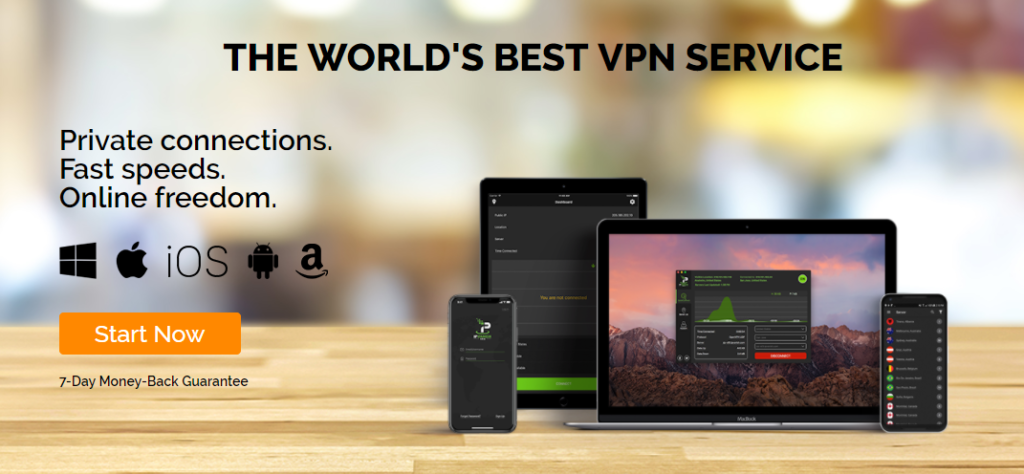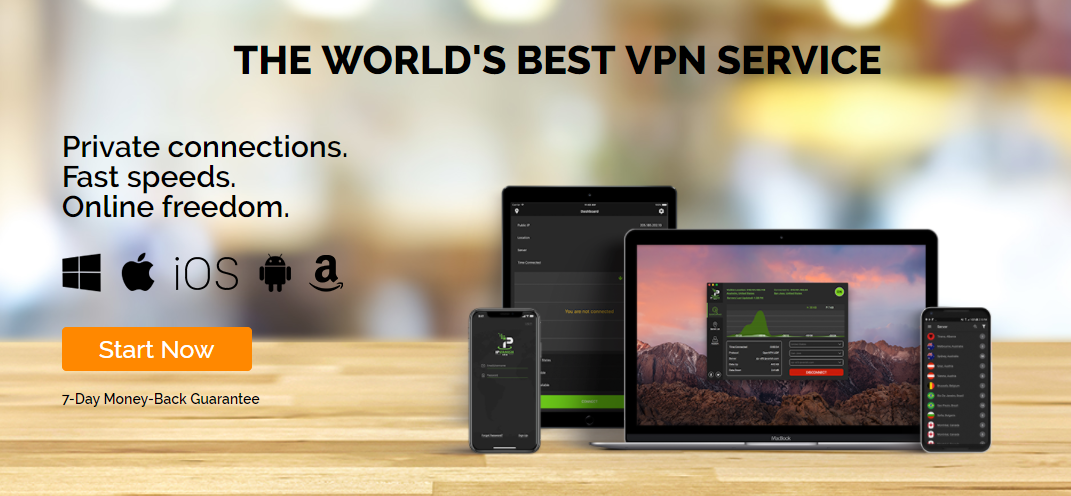 Overview
Supported Platforms
Windows, MacOS, Linux, Android, iOS, Windows Phone, Routers.
Pros
Highly reputable; Large server network; Advanced encryption.
Cons
US-based.
Visit
IPVanish
The final contender for the best VPN for Thailand is IPVanish. We wanted to end our list of recommendations with a highly reputable provider who earned our trust from the get-go.
Being one of the oldest VPNs on the market, IPVanish knows how to do things. It is compatible with every popular (and not so popular) platform, offering nicely designed native apps. Once you open the app, you will see more than 1,000 servers in around 60 countries. This is one of the biggest networks out there, making us sure your needs will be met. Unlike some other options in this article, IPVanish doesn't block P2P (peer-to-peer) network, so you can download torrents without limitations.
You won't make a mistake if you go for this VPN provider. However, make sure to read our review of IPVanish before making the final decision.
Best VPN for Thailand – Additional Considerations
By now you know your options. However, we are sure you still have other questions in your mind. We'll try to answer them and help you pick the best VPN for Thailand. So, keep on reading.
Are VPNs Banned in Thailand?
Despite the popular opinion, VPNs are not banned in Thailand and they are not illegal. There were some situations where certain VPNs had difficulty to operate in this country. However, all of the options in this article will do the job just fine.
What's the Best Android/iOS VPN for Thailand?
To keep yourself fully protected on the Web, you have to think about using a VPN on mobile platforms as well. Don't worry, VPN companies are well aware that you might be using an iOS or Android device. This is why the majority of VPNs offer native apps.
Furthermore, VPNs also offer multiple connections within one account. This means that you can protect your computer and your mobile device using a single subscription.
What's the Best OpenVPN Provider for Thailand?
Tech-savvy users know about the possibility of installing a VPN on a router. This comes with numerous benefits where the most prominent one is the ability to protect your Web connection at its source. This means that every device you connect to the Web using your router will be encrypted. However, this can only be done via OpenVPN providers.
You can return to our suggestions for the best VPN for Thailand to see which of those OpenVPN's fit your needs. We highly recommend picking ExpressVPN, which is known for its easy installation and capable encryption.
Can You Get a PayPal VPN in Thailand?
We know that you want to use a VPN to make sure your personal data doesn't leak on the Web. Speaking of your personal data, we also have financial and payment data. With PayPal being the most popular way of digital money transfer, VPNs have found a way to make those transactions more secure.
Please note that a VPN won't hide your financial records. That's because PayPal still keeps records of every incoming and outgoing transaction. However, you can use a VPN to make sure that no one can access your user credentials and expose your sensitive data.
Free VPNs Vs. Paid VPNs for Thailand
And finally, a few words on VPNs that come free of charge. If you take a look online, you'll see that numerous VPNs offer their service without you having to pay a single dollar. However, we urge you to stick to a commercial VPNs.
Do not take your privacy lightly and do everything you can to keep yourself safe online. The only way to do that is by using a commercial VPN that can guarantee that your data won't leak. Free VPNs will often serve aggressive ads and even sell your Web browsing data to advertisers. As you can see, this is not the way to go.
Final Thoughts
Dear readers, that would be all when it comes to the best VPN for Thailand. If you have any questions, don't hesitate to post a comment below. We'll do our best to provide a timely response.
As always, we'd like to ask you to share this article online if you think it might help others. Thank you!