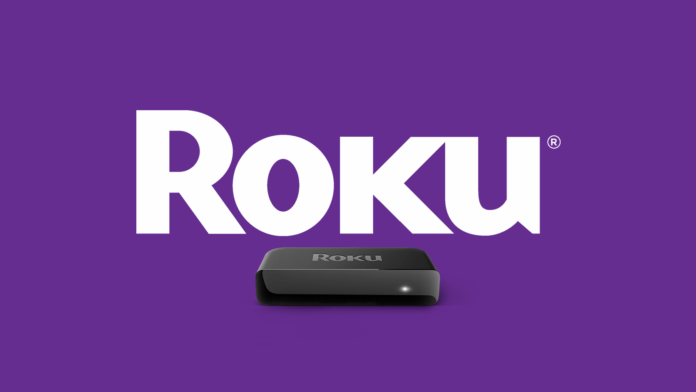 You might be surprised to know that Roku is the most popular streaming platform in the United States. With over 41 million Roku devices found in the US alone, it's no wonder why many are searching for ways to go beyond its built-in features and explore Roku's possibilities. Well, that's precisely where VPN applications come into play. These have the power not only to secure your Web connection (for your other devices as well) but to unlock new types of content. So, we're sure that you want to know what's the best VPN for Roku? Don't worry, we have plenty of on-point recommendations.
Roku, on its own, is an amazingly capable platform. However, the truth is that Roku is somewhat closed, relying on official add-ons mostly. So, what to do if you want to install Kodi on Roku, or perhaps install Roku private channels? Well, using a VPN is highly recommended in those cases. This is why we'll give you five concrete recommendations of VPNs compatible with various devices. And since Roku doesn't support VPNs natively, you can install the following options on your router or perhaps share your VPN connection from your computer, smartphone, or tablet. Make sure to click on the provided links in this paragraph to learn more about how this is done.
So, here are the 5 best VPN for Roku in 2019.
ExpressVPN very frequently ranks well on the VPN top lists. This provider, based in the USA, forms part of the best in the VPN industry. The company provides a secure, fast, and extraordinarily user-friendly service. That aspect makes it a perfect pick for the persons looking to set up a VPN for Roku devices.
ExpressVPN is also a provider that is still capable to bypass Netflix's constant blocking of VPNs. And also, ExpressVPN sells pre-configured routers, which makes it the best pick for Roku users. This service is without an ounce of doubt a great VPN to get Roku and it is one of our team's top choice. If you take a subscription and then realize that you don't agree with the services, that is not a problem at all. You can benefit from ExpressVPN's risk-free 30-day guarantee to get your money back.
So, if you want to learn more about this very efficient VPN, read our ExpressVPN review.
NordVPN is a VPN provider based in Panama. It is a perfect solution for Roku users who give priority to their security online over streaming. Having a strict no-logs policy, capable encryption, DNS leak protection and plenty more, it is definitely built to make sure that all your data stays safe and secure all the time.
What are the less positive attributes of NordVPN? As a consequence of this VPN's strong security features, NordVPN isn't the fastest VPN right now. However, that VPN service fights for a better image with features that are streaming-friendly such as servers found in 60+ countries and 6 simultaneous connections. If you decide to choose NordVPN to check if it is the best application for you, you might be in luck.
It is easy to see why this VPN is one of the best VPN for Roku. If you want more information about this software, read TechNadu's NordVPN review.
VyprVPN is another viable VPN you can use to access Roku. The service, based in Switzerland, is well known for its stylish and user-friendly software known to be completely exclusive and proprietary to it. VyprVPN is also renowned for its reliable stance concerning online security and privacy.
This VPN focuses on security, but that does not mean that VyprVPN does not have streaming-friendly advantages. However, this VPN extraordinary fast speed and the Tier-1 network currently has more than 700 servers, 200,000 international IPs, and more than 70 locations. VyprVpn is the sole provider which operates without any third parties and proposes exceptional online security in order to protect all sensitive data.
With VyprVPN, you can access a free, unrestricted and open Internet. Check our VyprVPN review and see for yourself why picking this VPN is a great idea.
IPVanish offers an exceptional range of around 1,300 servers in more than 60 countries for users who want to bypass geoblocking. More than 300 of these servers are based in the USA and this is something which pleases international Roku users for sure. The company is lucky to possess its personal server network, something which ensures both high speeds as well as reliable services.
It is not the best to unblock some international streaming services such as Hulu and Netflix, but it can easily bypass geo-restrictions on Sling TV and BBC iPlayer. As that very efficient VPN operates its personal DNS servers and also offers DNS leak protection, it should definitely be an interesting choice on your list. IPVanish does not have custom firmware, however, customers can purchase Flashrouters pre-configured routers if they want to avoid going through the complexity of setting up one of these themselves.
Read our IPVanish review if you want to make a good decision before buying your VPN for your Roku.
SaferVPN specializes in VPNs and SDP (Software Defined Perimeter technology). Opposed to traditional corporate Virtual Private Networks, their service is highly scalable, easy-to-setup and totally cost-effective. There is no need for manual configuration, hardware installation and the Help Desk support is 100% cloud-based. The VPN service also offers a total management portal and single-click cross-platform applications for all devices.
SaferVPN on Roku protects your internet privacy and security instantly while giving every customer full internet freedom as well as instant access to content streaming. As you already know, Roku does not come with a built-in VPN interface, thus you will need either a router or a computer to connect the VPN to this device.
Lastly, do not hesitate to read our informative SaferVPN review if you wish to learn more about this VPN's attributes.
In case you have questions, do not hesitate to contact us by using the comments section below. And also, don't forget to follow us on Facebook and Twitter. Thanks!