Roku streaming devices and Roku TVs don't support VPN applications. So, you can't run a VPN app natively on your media streamer. However, you can set up ExpressVPN on Roku using 3 types of workarounds - by installing the VPN on your physical router, turning your computer into a virtual router, or screen-mirroring your smartphone to your Roku.
Decide which workaround to use based on your level of technical knowledge. Screen mirroring is perhaps the easiest method, and creating a virtual router shouldn't be complicated either. The method that includes a physical router is best suited for more advanced users.
Make sure your Roku account is associated with your chosen VPN location. For example, if you connect to a US server from your router, you need a US Roku account. There's no easy way to change your region on Roku, so we recommend creating a new account from scratch.
How to Set Up ExpressVPN on Roku
Since it's not possible to install ExpressVPN directly on your Roku, you'll need to decide between 3 different workarounds. These are your options:
Method #1: Get ExpressVPN for Roku via a Physical Router
Installing ExpressVPN on a physical router allows you to create a VPN-protected network for all your devices, including Roku. This isn't the simplest procedure, but it's definitely the best one to get ExpressVPN for Roku without much tinkering. Follow these steps:
1. Subscribe to ExpressVPN using your computer and any Web browser.
2. Set up ExpressVPN on a router (you need one that supports VPN connections).
3. On your Roku, go to Settings > Network.
4. Then, navigate to Setup Connection > Wireless (if you have a VPN Wi-Fi network).
5. Pick your VPN-protected Wi-Fi network, provide your password, and connect. That's it!
Method #2: Get ExpressVPN for Roku via a Virtual Router
You can also use ExpressVPN on Roku by turning your PC into a router. You'll need to create a new VPN Wi-Fi network and then connect to it from your Roku in the following way.
1. Subscribe to ExpressVPN using any Web browser on your Windows PC.
2. Return to ExpressVPN's site and click "My Account" using the website's main menu. Provide your credentials and access your dashboard. Then, click "Download for Windows."
3. Install ExpressVPN and launch the app. Provide your credentials to log-in. If you need more detailed steps, turn to our guide on how to set up ExpressVPN on Windows.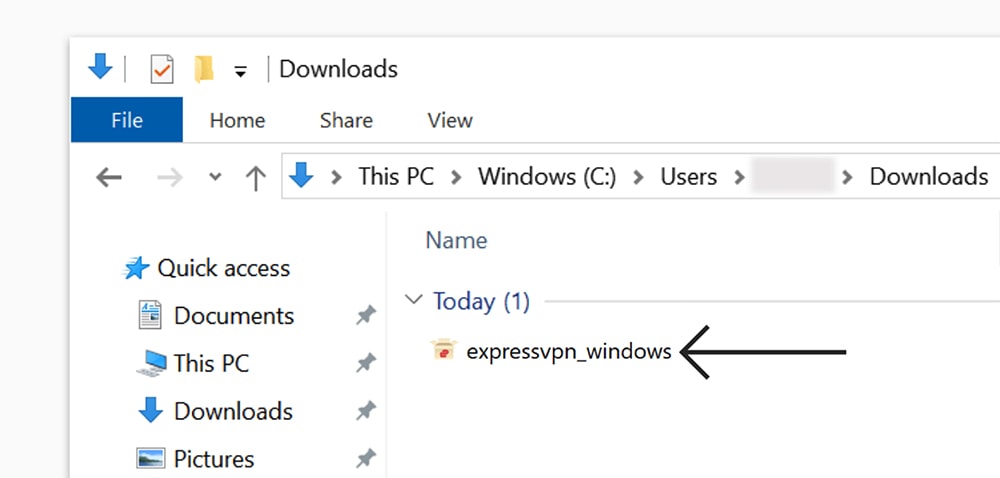 4. On Windows, go to Start > Settings > Network & Internet > Mobile Hotspot. Flip the switch under the "Mobile Hotspot" heading to start sharing your Internet connection.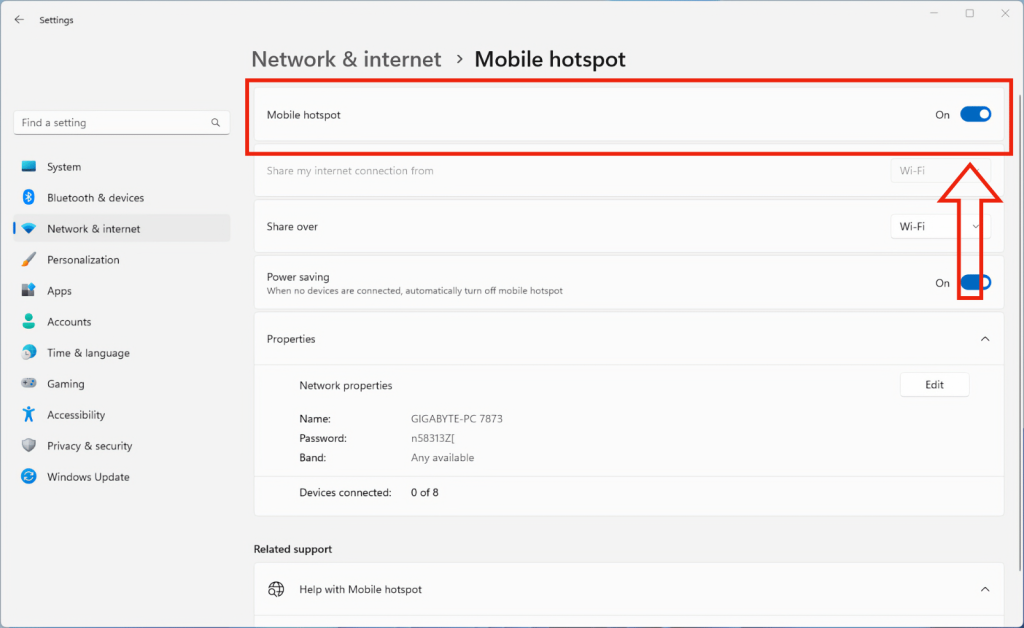 5. Return one step and pick "Advanced Network Settings." Scroll to the bottom and pick "More Network Adapter Settings." A new window will open.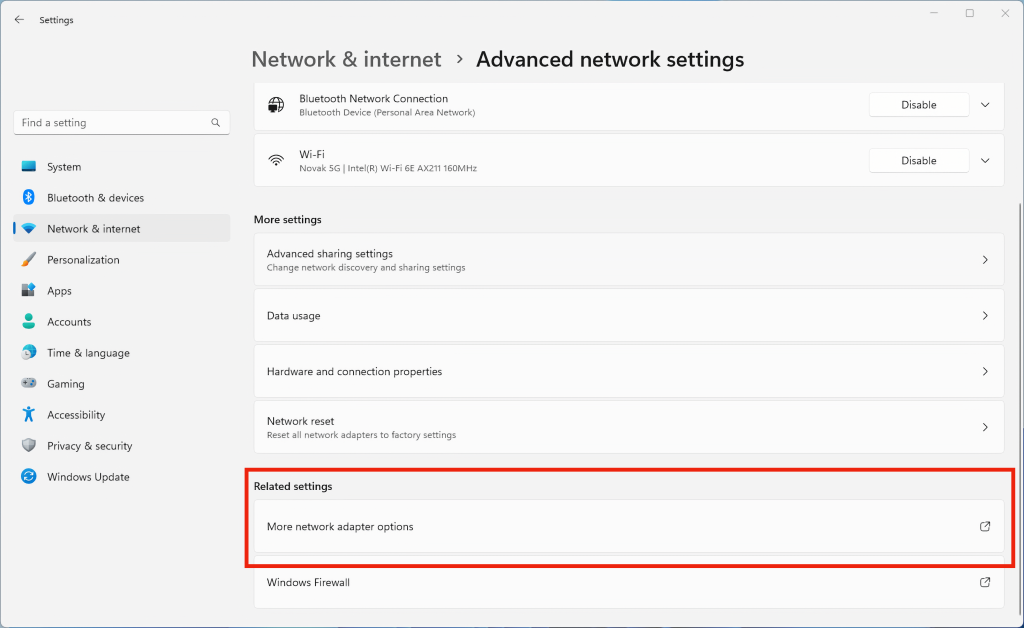 6. Pick the adapter associated with ExpressVPN, right-click, and then choose "Properties."
7. Select the "Sharing" tab and check the box next to "Allow other network users to connect through this computer's Internet connection." Then, pick the connection you want to share.
8. On your Roku, navigate to Settings > Network > Setup Connection > Wireless (if your connection is wireless). Connect to your computer's virtual network. That's it.
Method #3: Use ExpressVPN on Roku via Screen Mirroring
When you mirror your phone's screen, you project everything you see on your screen onto your TV (via your Roku, of course). That means you can install ExpressVPN on your phone, unblock new content, and then project that content to your TV. Go through these steps:
1. Sign up for ExpressVPN using any Web browser on your computer or smartphone.
2. Download and install ExpressVPN from your device's App Store. For more detailed steps, here's how to set up ExpressVPN on an iPhone and on Android phones/tablets.
3. Launch the app, log-in using your credentials, and connect to a VPN server.
4. Find your phone's screen mirroring option and pick your Roku.
5. You'll now see your phone's screen on your TV, screen-mirrored through Roku. Open any streaming app (such as Netflix, for example) and start playing any movie or TV show.
Final Thoughts
Out of the methods explained above, the easiest way to use ExpressVPN on Roku is via screen mirroring. All you need to make that happen is an iOS or Android device and an ExpressVPN subscription. The two other methods require some tinkering and a bit of technical knowledge.
That said, we'll add that you can set up ExpressVPN on more than 60 platforms and devices. That fact might open up some new workarounds based on which gadgets you own. So, use the provided link to learn how to get started.
FAQ
Does ExpressVPN Work on Roku?
No, ExpressVPN doesn't work on Roku, as those streaming devices don't support VPNs. In other words, you'll need to use workarounds that include a physical or virtual router or screen mirroring on your smartphone.
Can ExpressVPN Be Installed on Roku?
No, you can't install ExpressVPN on any Roku device. Those devices lack support for VPNs, so there's not a single VPN service with a native Roku application.
Can You Use ExpressVPN on Roku?
Yes, you can use ExpressVPN on your Roku - if you install the VPN on your router. Also, you can choose to turn your computer into a virtual router or cast media from your phone.
That's all when it comes to how to use ExpressVPN for Roku. If you have any questions, post them via the comments section below. Lastly, thank you for reading!