Hotstar has become an indispensable source of Indian movies, TV shows, live TV, and sports (especially if you're into the Indian Premier League). Still, the fact is that Hotstar isn't accessible from everywhere. On top of that, there are significant differences between Hotstar's content libraries (in countries where it's available). So, let's talk about how to watch Hotstar outside India in 2021.
Where Is Hotstar Available? 
At the moment, Hotstar is available in India, Indonesia, and Malaysia (as 'Disney+ Hotstar'). It's also available in the US, UK, Canada, and Singapore (as 'Hotstar').
Keep in mind that Hotstar comes with strong geo-blocks, which means your access will be blocked to the website if you're in a country where Hotstar is not available. To bypass this obstacle, your only option is to use a VPN service.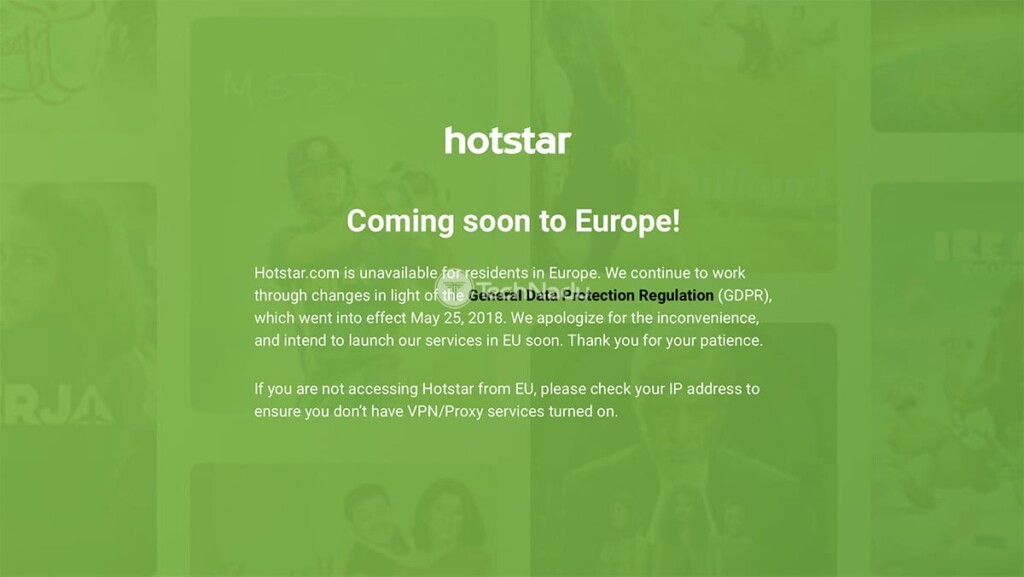 Since Hotstar comes with several regional variants, we'll advise you to access the Indian version of this streaming service. That's because this version comes with free content, which you can access using a VPN.
Unfortunately, there's no way to subscribe to Hotstar outside India, as you're required to supply a phone number for verification.
How to Watch Hotstar Outside India
So, if you want to watch Hotstar outside India in 2021, go through these 5 steps:
Step #1: Find the Best-Working VPN for Unblocking Hotstar
Keep in mind that unblocking Hotstar has become incredibly hard to do. Therefore, make sure to pick a VPN that deserves your trust in that regard. Based on our hands-on tests, the best option by far would be ExpressVPN (which comes as the best VPN overall).
3,000+ VPN servers in 160 VPN server locations in 94 countries, 5 Simultaneous connections, Fast and stable connection, No activity logs or connection logs, No bandwidth limits, Strong encryption, 24/7 live chat support, and 30-day money-back guarantee.
We've been using ExpressVPN to watch Hotstar outside India for a long time now. This is the only VPN that never managed to disappoint us. With that said, know that you'll get plenty of servers in India, several VPN protocols, and the ability to stream in high-definition.
If you'd like to check other options, we'll point you to our overview of the best VPNs for media streaming, where you'll find proven VPNs that also come with money-back guarantees (so, there's no risk in purchasing them, whatsoever).
Step #2: Get Your VPN Subscription
Next, go ahead and subscribe to ExpressVPN (keep in mind that we'll use this VPN to give you a concrete example of how to unblock Hotstar). Once you land on its website, pick a subscription plan. Review your options as long-term plans come with significant discounts.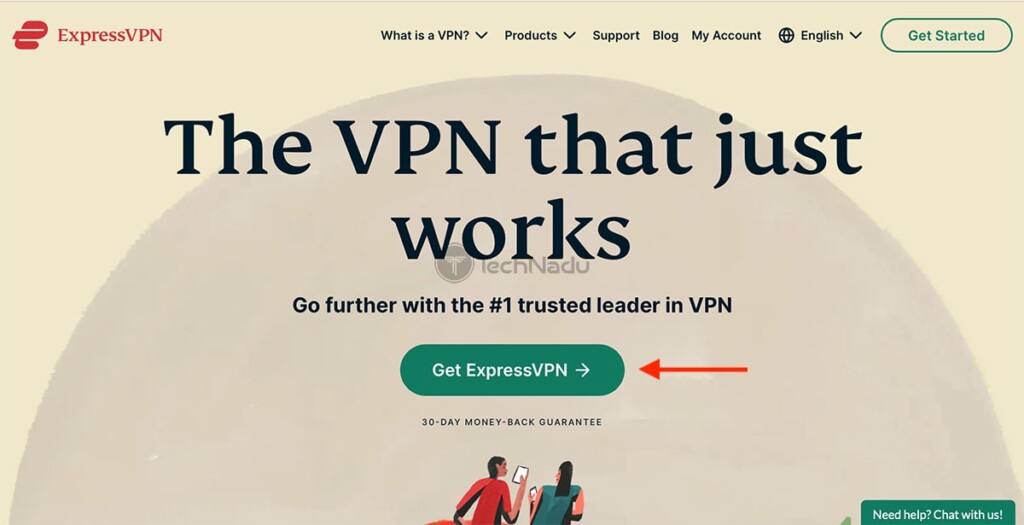 Once you pick a plan, provide your email address and choose a payment method. ExpressVPN will send you a confirmation email once done, so don't forget to check your inbox. That's when you can proceed to the next step.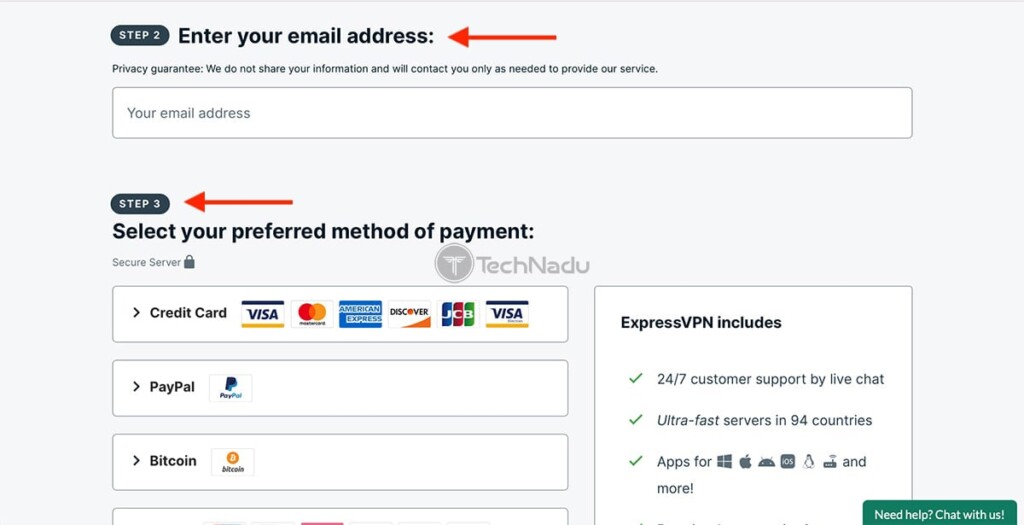 Step #3: Download & Install the VPN on Your Device(s)
To watch Hotstar outside India, you need to use a Web browser (our recommendation is to use your computer and not a mobile device). With that said, here's how to download, install, and use ExpressVPN across all of its 60+ supported devices. Pay special attention to our guides on setting up ExpressVPN on Windows and macOS.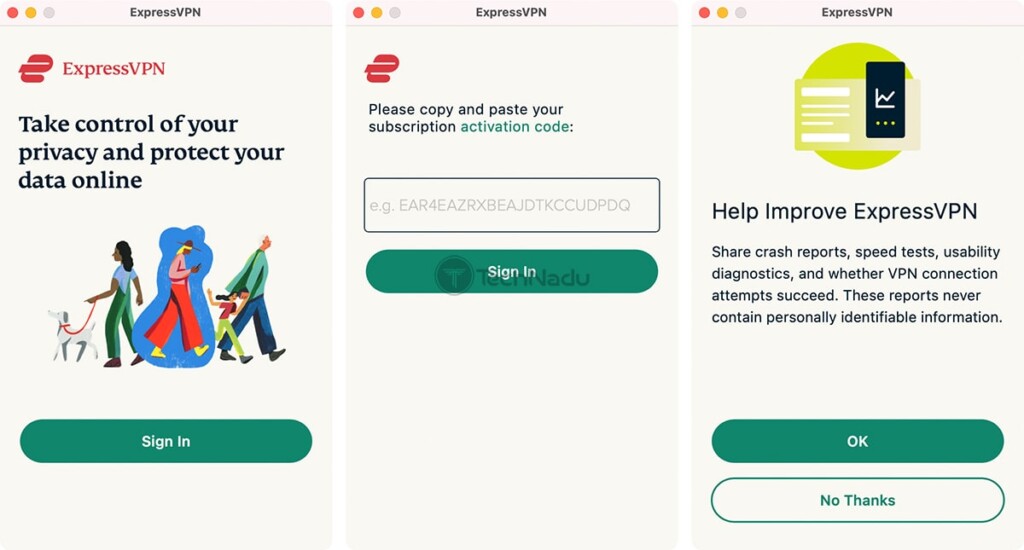 Then, prepare the VPN for use by launching it for the first time. Use your ExpressVPN activation code to log in, and then follow the on-screen prompts. Before you get to the next step, you need to reach this VPN's home screen.
Step #4: Connect to a VPN Server in India
Finally, it's time to get an Indian IP address by connecting to a VPN server in that country. So, start from ExpressVPN's home screen, where you'll see a button just below the ON/OFF switch. Select that button to list all of the servers offered by ExpressVPN.
Then, use the search bar you'll see at the top to search for 'India.' Double-click on any of the servers found there. After a couple of moments, ExpressVPN will connect you. Once that happens, the upper portion of its home screen will turn green.
Step #5: Unblock & Access Hotstar From Anywhere
Finally, you can use any Web browser to visit Hotstar's website. You'll get access to its free content, which includes a wide range of movies, TV shows, and live TV. Therefore, go ahead and select any title – and ExpressVPN will help you stream that video. Of course, if you already have a premium subscription, you'll get to log in and access your library from anywhere.
Once again, we'd like to remind you that you can watch Hotstar outside India only via Web browsers. There's no option to subscribe to Hotstar outside India, and there's no option to unblock its mobile apps. Still, using its website doesn't seem like a downside, as you'll get access to this streaming service's entire library.
FAQ
What Is Hotstar?
Hotstar is an on-demand and live TV streaming service originating from India (it's available across a range of countries at the moment).
What Can You Watch on Hotstar?
Hotstart lets you stream movies in numerous Indian languages, TV shows, sports, and you can watch the latest news (via live TV or on-demand).
Is Hotstar Still Free of Charge?
Can I Use Indian Hotstar in the US?
Yes, you can use Indian Hotstar in the US. However, you'll need to use a VPN for that purpose and access Indian Hotstar via its website only.
How Do I Pay for Hotstar Outside India?
There's no way to pay for Hotstar outside of India, as you're required to register for an account using an Indian phone number. However, you can access its free version instead.
That would be all on how to watch Hotstar outside India in 2021. If you have any questions or doubts, feel free to share them via the comments section below. And finally, thanks for reading!