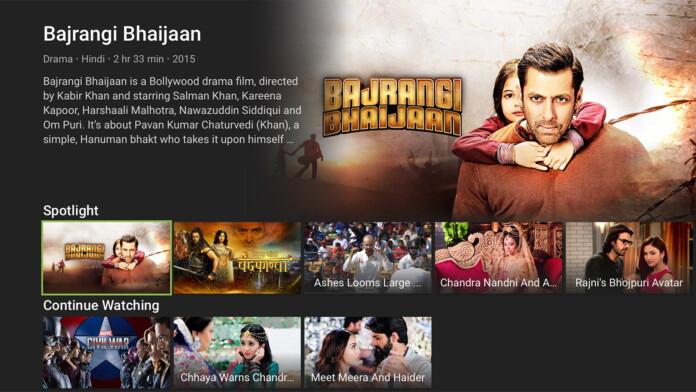 One of the fastest rising video-on-demand (VOD) platforms in the world is called Hotstar and comes from India, managing to gain tens of millions of downloads in just a few months after the launch. So, if you're just as curious as we are, and you're wondering how to watch Hotstar outside of India, we'll get you through this with the help of a VPN.
5 Best VPN to Unblock Hotstar Outside India
At TechNadu, we know a thing or two about VPNs, so we like to think we can recommend you a great list of VPNs that will work with all your needs. After taking a close look at numerous providers, we present top 5 VPNs for unblocking Hotstar anywhere.
1. ExpressVPN
At the top of our list, we have ExpressVPN, a tool that's become quite famous around the world, receiving great feedback from regular users and experts alike. Not only is this VPN quick to connect to its servers, but it also doesn't throttle your Internet speeds.
When it comes to privacy, ExpressVPN deploys zero-knowledge DNS on its servers, which means that no third parties are involved in handling them, so your data is kept encrypted the whole time. Plus, the company doesn't hold onto any vital records on users.
The VPN works on Windows, Mac, iOS, Android, and more. Check out our in-depth ExpressVPN review to find out all the details we have on this tool.
2. IPVanish
Next up we have IPVanish, a tool that uses 256-bit encryption protocols to secure your data, the same the NSA does to protect its files. The company holds no traffic logs on users, so your privacy is protected.
There are over 1,000 servers to pick from, in some 60 countries, so you're surely going to find a few that will suit your needs for Hotstar and beyond. The VPN works on multiple devices, including Windows, Mac, Android, iOS, as well as FireTV. We have a detailed IPVanish review to help you make a decision.
3. NordVPN
Our next VPN is one that has a most impressive server network, which nowadays reaches over 5,100 – with hundreds of them being added in the past few months alone. NordVPN uses military-grade encryption protocols to secure data, and enhances security by using a double-VPN, which means your data is hidden behind two servers instead of just one. Furthermore, the CyberSec feature flags any dangerous websites you may want to visit.
NordVPN works on Windows, Mac, Android, iOS, and more. Please check out our NordVPN review to find out all the pros and cons of this platform.
4. PrivateVPN
PrivateVPN is our next recommendation, a tool that takes security quite seriously. On top of using 256-bit encryption protocols, the VPN also provides protection when you connect to public WiFi networks. They also withhold a zero-logs policy so you can rest assured none of your data is kept on their servers.
PrivateVPN works on Windows, Mac, iOS, and Android, to name a few. You can read our PrivateVPN review to get all the info you need on this tool.
5. TorGuard
Finally, our list ends with one of the oldest VPNs around – TorGuard. This one also has an impressive network of over 3,000 servers spread in over 50 countries, including India.
What's interesting to mention about TorGuard is that it began its life as a VPN for torrenting. However, this is today an all-around VPN service with advanced tech backing it up. With this said, it's clear that you can use it to watch Hotstar no matter where in the world you might be.
The VPN works on multiple platforms, including Mac, Windows, iOS, and Android, to name a few. You can find out all the details we have on the VPN by checking out TorGuard review.
FAQ
We're sure that you can't wait to get your hands on Hotstar. However, let's take this moment to teach you a thing or two about this media streaming service. So, keep on reading.
What is Hotstar?
Back in February 2015, Hotstar was launched as a way for people to watch the Cricket World Cup. In no time, the word spread and there were millions upon millions of downloads. Nowadays, there are over 100,000 hours of content in multiple languages.
Where is Hotstar Available?
Hotstar is an Indian platform and the content used to be restricted to the country's borders only. Recently, Hotstar was also launched in the United States and Canada, but each of these platforms has its own website. The content of the library varies from region to region, so don't expect to be able to find everything in there due to licensing issues. Of course, the issue of the location can easily be fixed with the help of a VPN.
What Devices Can You Watch Hotstar on?
Hotstar works via pretty much any browser on your computer, but you can also download dedicated apps for Android and iOS. You can also enjoy the service via FireTV, Android TV, Apple TV, or Chromecast, thus turning any regular flat TV into a smart one. For more information, turn to Hotstar's FAQ section.
What Can You Watch on Hotstar?
Hotstar is one of those platforms that have it all – TV series, movies, sports, news, and loads of original content. You can watch shows like Nazar, movies like Baddshaho, or Aisha. There's also plenty of Hollywood-made content, like The X Files, Sharp Objects, Dexter, or movies like Southpaw, Narnia, or Tangled.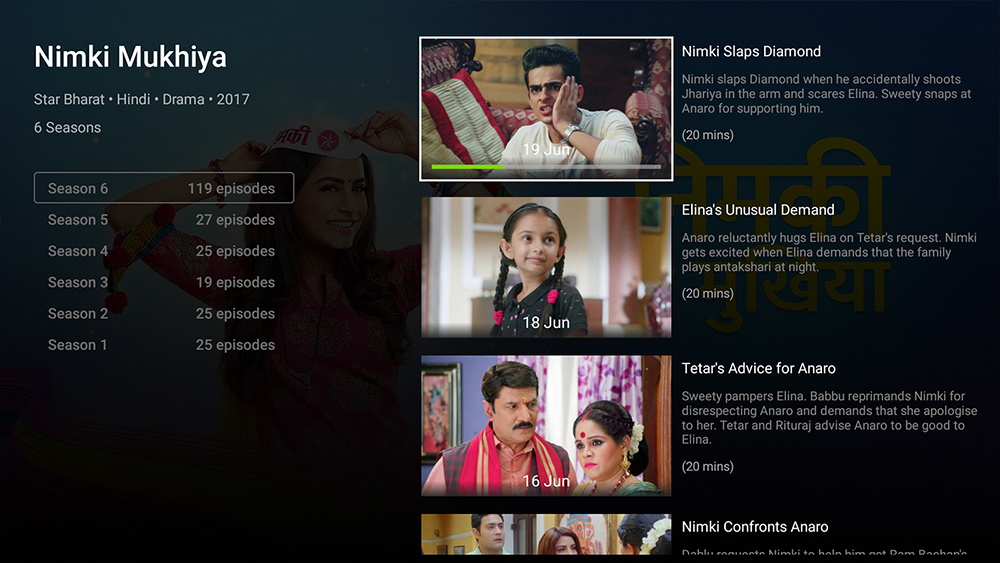 The content is aplenty so you don't have to worry about running out of things to watch. Plus, you can also watch sports like football and cricket, the latest news, or premium content.
How to Watch Hotstar Outside India?
In order to be able to watch Hotstar outside of India, the US or Canada, you're going to need a premium VPN. First, we'd like to note that while it's true the service is available in all three countries, it's the Indian platform that really carries the best content, much like it happens with the US version of Netflix. The VPN is the tool you'll need to bypass any restrictions, however, and access any of the platforms.
VPN stands for Virtual Private Network and it's a tool that can help you connect to the Internet and make it look as if you're in a different side of the world, while also protecting your privacy.
VPNs are tools that are pretty easy to use thanks to the intuitive interface they come with. Nonetheless, we're going to walk you through the entire process.
The first thing you need to do is launch the VPN you picked. We strongly recommend ExpressVPN, although any of the rest on our list will work just as well.
Then, you have to pick a server that's located in India, although the United States and Canada work too, depending on which Hotstar platform you want to access.
Once the connection has been established – it only takes a few seconds – you can load Hotstar in your browser, or launch the dedicated app.
Sign into your Hotstar account and enjoy!
With this quick and easy guide, we hope we've helped you get a better understanding of how to reach this great Indian platform – Hotstar. With this said, we conclude our guide on how to watch Hotstar outside of India.
Feel free to let us know what you think in the comments section below, and please share the article online if you've enjoyed it. You can check out TechNadu on Facebook or Twitter.