We get it – you love watching movies on Netflix. However, you've also heard that there are "hidden" titles on Netflix, and you're looking for a way to access those. Well, that's precisely where VPNs come into play, so here's how to use a VPN with Netflix on your iPhone.
Step #1: Download a VPN App on Your iPhone
Make no mistake; the first step is the most important one. Netflix can be very tough to unblock, so you need a powerful VPN with a proven track record. And also, you need one that works flawlessly on any iPhone, iPad, or any other Apple-made device you might use.
So, check out the best VPNs for Netflix (based on our hands-on testing). If you're unsure which one to pick, go for ExpressVPN – truly the best option you have right now. You can use the provided link to visit ExpressVPN's website, where you can subscribe (start by clicking on the button labeled 'Get the #1 Rated VPN.'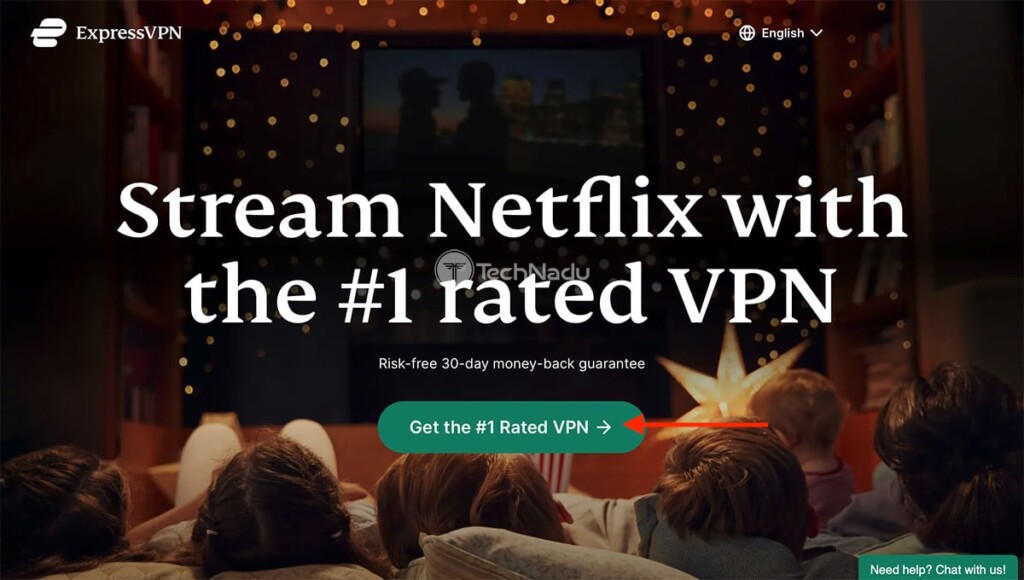 Once you get your subscription, it's time to activate it. In other words, you need to set up ExpressVPN on your device(s). So, check out how to download, install, and use ExpressVPN on an iPhone (here's a hint – you can download it from the iOS App Store).
Also, don't forget to prepare ExpressVPN for use. Once you launch it, log in to your account and then follow the instructions you'll see on your screen. This is a one-time procedure and will take only a moment of your time.
ExpressVPN is compatible with a vast number of platforms and devices. So, if you plan to watch Netflix on other devices as well, consult our central guide on getting started with ExpressVPN.
Step #2: Connect to a Secure VPN Server
At this moment, you should be looking at ExpressVPN's home screen. To connect to a server, tap on the button just below the prominent ON/OFF switch. This will open a new window, where you check out every single server offered by this VPN.
Make sure to pick a server based on the version of Netflix you want to access. So, if you're going to watch the US version of Netflix, connect to a server found in that country. Any server will do the job just fine, but we prefer to pick the one found in New Jersey (that one seems to provide the best possible streaming speeds).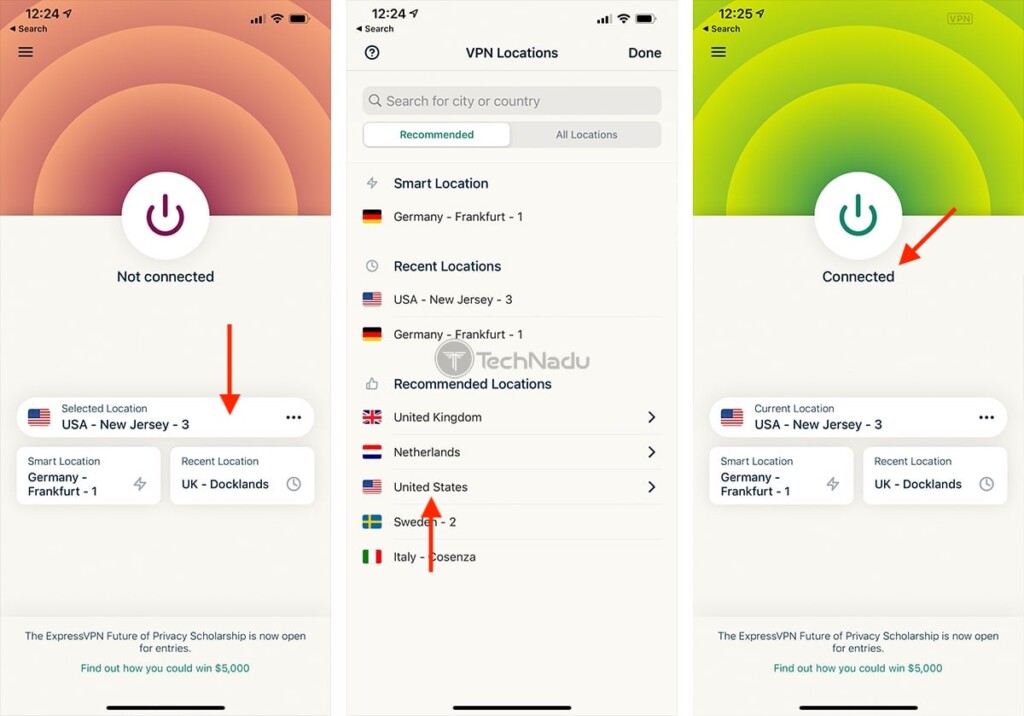 As you tap on the chosen server's name, ExpressVPN will connect you automatically. After a few seconds, its interface will turn green (the upper portion of its home screen). That's when you can proceed to the next (and final) step of our guide on using a VPN with Netflix on your iPhone.
Step #3: Access & Launch Netflix on Your iPhone
Now, all there's left is to launch the Netflix app on your iPhone. If you don't have the Netflix app for iOS, feel free to download it from your phone's iOS App Store. Then, tap on its icon to launch it. 
If you need to sign in, make sure to do so. And after a couple of seconds, a new Netflix library should become accessible. Since you have a different IP address now, Netflix will detect that IP and provide you with the version of its library that corresponds to your new IP's country.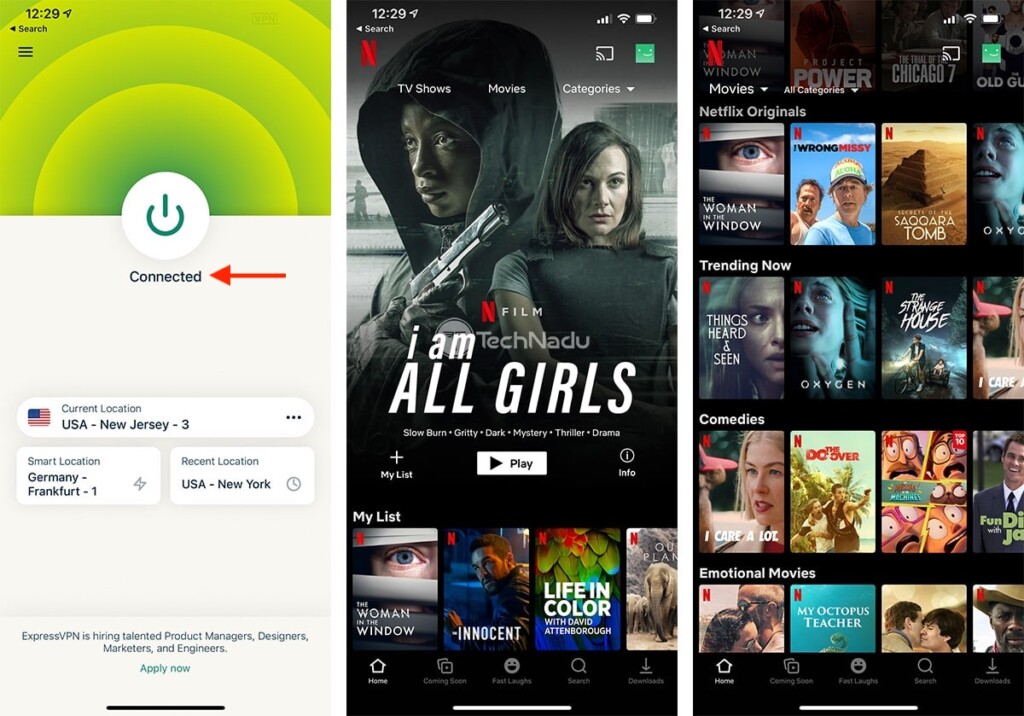 That's basically it! Feel free to start streaming any movie or TV show, knowing that ExpressVPN will unblock any content you choose. Enjoy!
Keep in mind that if you save something to your "watch list," that title will be accessible only while you're connected to the VPN. Once you disconnect, Netflix will return to your "regular" version, and those titles might disappear (until you reconnect, that is).
So, that would all on how to use a VPN with Netflix on iPhone. If you have any questions or doubts, let us know via the comments section below. And lastly, thanks for reading!