Some Netflix libraries have more content than others. To enjoy access to everything you want, you need to use a VPN to stop Netflix from seeing what country you are from. In this quick guide, we'll show you how to use a VPN to watch Netflix from other countries. Don't worry - it's a very straightforward process (only four steps needed).
How to Use a VPN to Watch Netflix from Other Countries
VPNs often get a bad rep - namely that they're too hard to use. But that's not true at all. We'll show you how to use a VPN to watch Netflix from other countries in just four very simple steps:
1. Get a VPN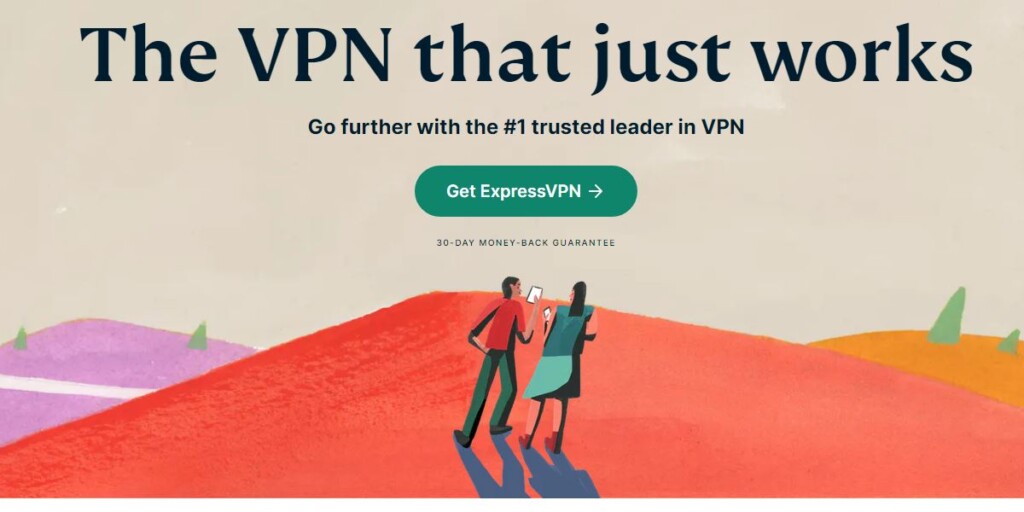 First things first - you need to get a VPN. We recommend using ExpressVPN since we had the best unblocking and streaming experience with them. This VPN can unblock any Netflix title, and it has lighting-fast speeds thanks to its proprietary Lightway protocol.
Just follow that link, pick a subscription plan, and create an account. Don't worry - ExpressVPN has a no-questions-asked 30-day money-back guarantee. If you're not happy with their service, you can ask for your money back within 30 days over live chat.
2. Download & Install the VPN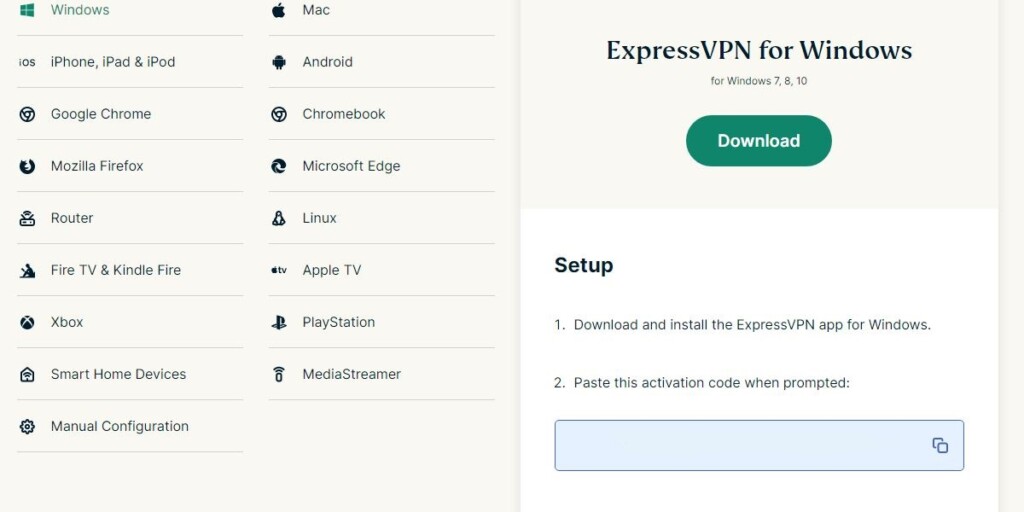 Head to your new VPN account's dashboard, and download the right app for your device. Then, follow the setup's instructions to install it. Some VPNs will require you to enter an activation code during the installation. If you need help, most VPN providers offer 24/7 live chat support or step-by-step tutorials for all devices.
If you're using ExpressVPN and don't know how to find your activation code, check out our guide.
3. Connect to a VPN Server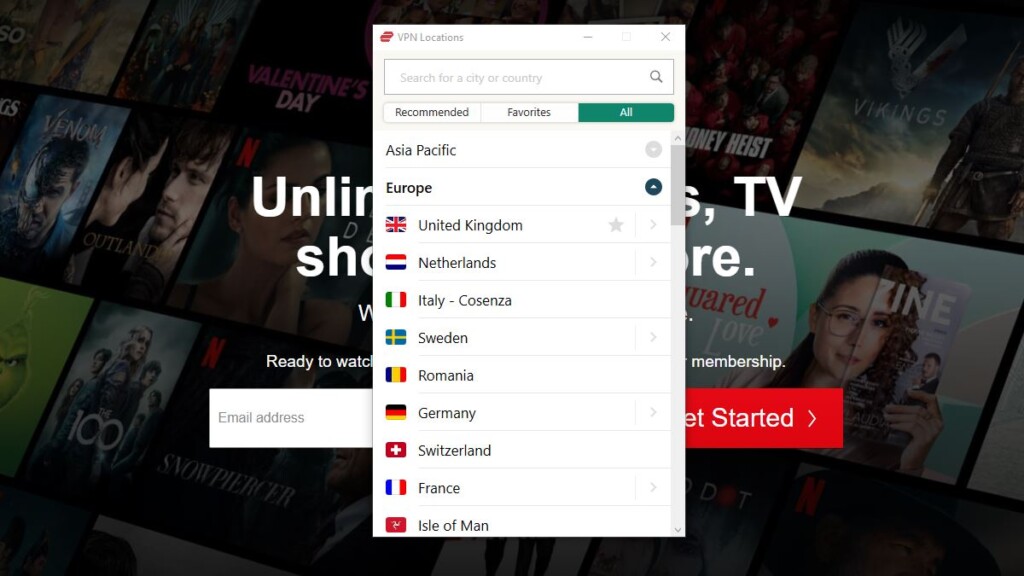 Run the app, and connect to a VPN server. Make sure it's in the same country where the Netflix title you want to unblock is available.
For example, if you want to unblock It's Always Sunny in Philadelphia, you'll have to connect to a British server since you can only watch the show on Netflix UK.
4. Watch What You Want on Netflix
Log into your Netflix account (or create one if you haven't already), look up the title you want to unblock, and start binging it. In the photo, you can see we are able to watch It's Always Sunny in Philadelphia on Netflix with a UK server from ExpressVPN.
What's the Best VPN for Netflix?
A good Netflix VPN will actually unblock the site 24/7, offer great speeds, no data caps, and have apps for most devices. There are dozens of VPNs that meet those criteria, but we covered the best ones in this guide. If you don't have time to read it, no problem. Here's a quick look at the best Netflix VPNs according to our tests:
Will Netflix Know I'm Changing My Country?
Yes. Netflix will see that you are accessing your account from a different IP that is linked to another country.
That's not normally an issue, though. It's only a problem if Netflix suspects you're using a VPN to change your country. If that happens, they'll redirect your traffic to the proxy error page.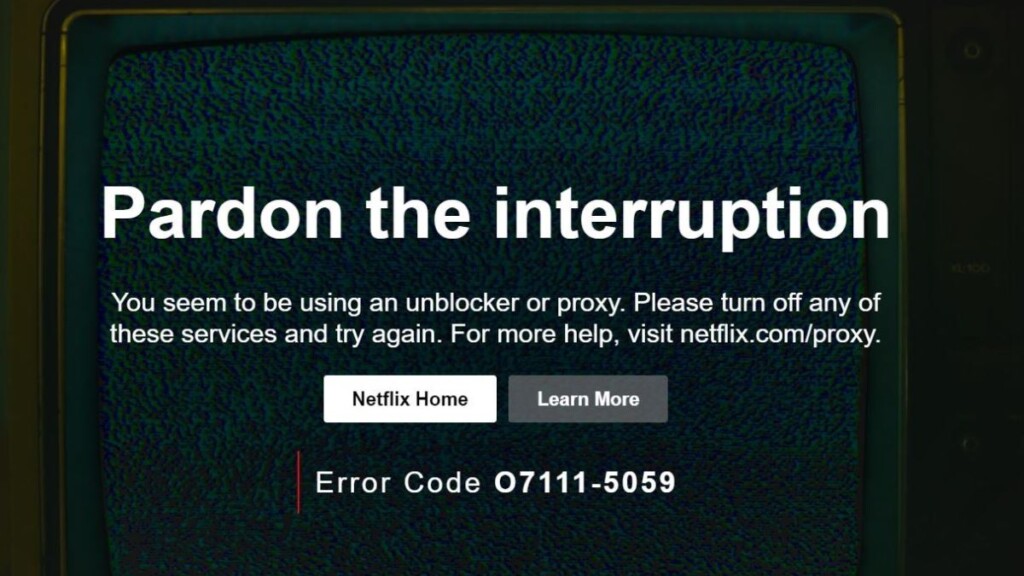 Netflix can detect VPNs because it has a very good proxy detection system in place. We believe the company uses databases that contain VPN IPs and automated scripts. Basically, once the site sees that a connection is coming from a VPN IP address, it automatically blocks it. Anyone using that VPN IP to browse Netflix will just see the proxy error.
The VPNs we recommended above can bypass Netflix's detection system. They refresh their IPs very often, so the site can't blacklist them. If you see the Netflix proxy while using them, here's what you can do.
And if you experience other issues while using a VPN with Netflix, we have this guide that might help you.
Can You Change Your Country on Your Netflix Account?
No. There is no option in your Netflix account settings that lets you change your account's country. So you can't just flip a switch to get access to a different regional library. You will need to use a VPN.
The only other way to do that is to physically move to the country you want to unblock titles from. That might involve relocating there or just taking a quick trip. If you can afford it and have tons of free time on your hands, it can be pretty fun and makes for quite the story. But, if you're like most of us, using a VPN is the cheaper and more efficient option.
FAQ
We answered the most common questions people have about VPNs and Netflix. If you have more, just leave them in the comments.
How Does Netflix Know Your Location?
Because the site can see your IP address when you connect to it. And your IP tells Netflix exactly what it needs to know: what country and city you are from.
Netflix might also track your location through the tracking cookies it places on your devices when you log into your account or use the site.
Which Netflix Country Libraries Have the Most Titles?
Research from Surfshark shows that the US, Canada, and the UK are at the top with anywhere between 5,500 and 6,000 titles.
However, recent data from Statista says that these countries have the most shows and movies:
Ireland (6,379)
Malaysia (6,361)
Indonesia (6,264)
The Philippines (6,192)
Canada (6,162)
The Czech Republic (6,129)
Singapore (5,960)
The UK (5,954)
Hungary (5,926)
New Zealand (5,834)
You can also ask this on r/NetflixByProxy and r/NetflixViaVPN to see what other people have to say.
Can You Change Your Country on Netflix with a Free VPN?
You can, but we can't guarantee it will work. If you want to use a free VPN, use our guide to find a good one. Just keep in mind that Netflix is more likely to block free VPNs because they don't refresh their IPs fast enough.
Besides that, free VPNs are also slow and have bandwidth caps. With the exception of ProtonVPN (who has unlimited data on their free plan), most free VPNs limit you to 500 MB or 2 GB per month.
Just avoid getting a random free VPN you find on Google or the app store. Those services are risky since they log your data, spam you with ads, and expose you to malware.
Will Netflix Ban You If You Change Your Country?
No, that won't happen. It's true that their Terms of Service imply it's against the rules to use a VPN with their platform. However, we have never heard of anyone getting banned for using a VPN.
The only thing Netflix will do if they catch you using a VPN is to send your traffic to the proxy error page.
Will Your Netflix Account Work in Other Regions?
Yes, of course. Just keep in mind that you'll get access to different content based on where you are. Netflix has to geo-block it due to licensing agreements (they don't have the legal right to stream certain titles in certain countries).
To use your Netflix account in a different country and still have access to your region's content, you'll need to use Netflix with a VPN server in your country.
Will Changing Your Country Change the Audio and Subtitles?
Usually, yes. Netflix generally displays audio and subtitle options based on your location (usually five to seven options).
For example, if you use a Russian VPN server to access Netflix, you'll get Russian audio and subtitle options.
The good news is that English should still show up as an audio and subtitle option no matter what VPN server location you use.