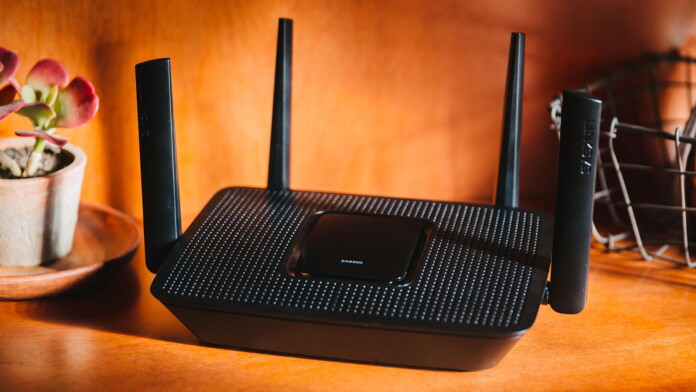 Most VPN providers have a long list of mobile apps and software clients to help you connect your various devices to their VPN service. You can connect individual PCs, smartphones, gaming consoles, and more. The problem is that just about all VPN providers enforce a concurrent connection limit. Most of these providers have a limit of about five devices. That will cover a laptop, phone, tablet, TV and leave you with a spare connection. However, there is a smarter way to distribute your VPN connections. So, let's take a look at how to setup a VPN on a router.
When you setup a VPN on your router, this counts as one connection. So, you can connect your computer, smartphone, and gaming console, and this will still count as a single connection. In other words, you can save some free slots for your phone when you're on the go. This way, you'll hardly face a problem of having to remove devices from your account due to the imposed limit.
Setup a VPN on a Router: Step-By-Step Guide
While using a router as a VPN client is a convenient and cost-effective way to protect multiple devices under one umbrella, there are some caveats to keep in mind.
This method actually creates a curious security vulnerability. If you have a VPN client installed on your computer, for example, all the data packets leaving that machine are already encrypted by the VPN protocol. If the router is the client, that means the data is not protected by the VPN until it leaves the router. That means if someone is on the same network as you (e.g. by hacking your Wi-Fi) they can see anything that's not encrypted. They can also see where the packets are going on the Web since they have not been encapsulated yet.
Step 1: Getting a Compatible Router
The biggest hurdle when it comes to getting a router that can act as a VPN client is finding the right one. Most mainstream and entry-level routers don't have the capacity to act as one. This means having to shell out for a (potentially) expensive router that does have the functionality you're looking for.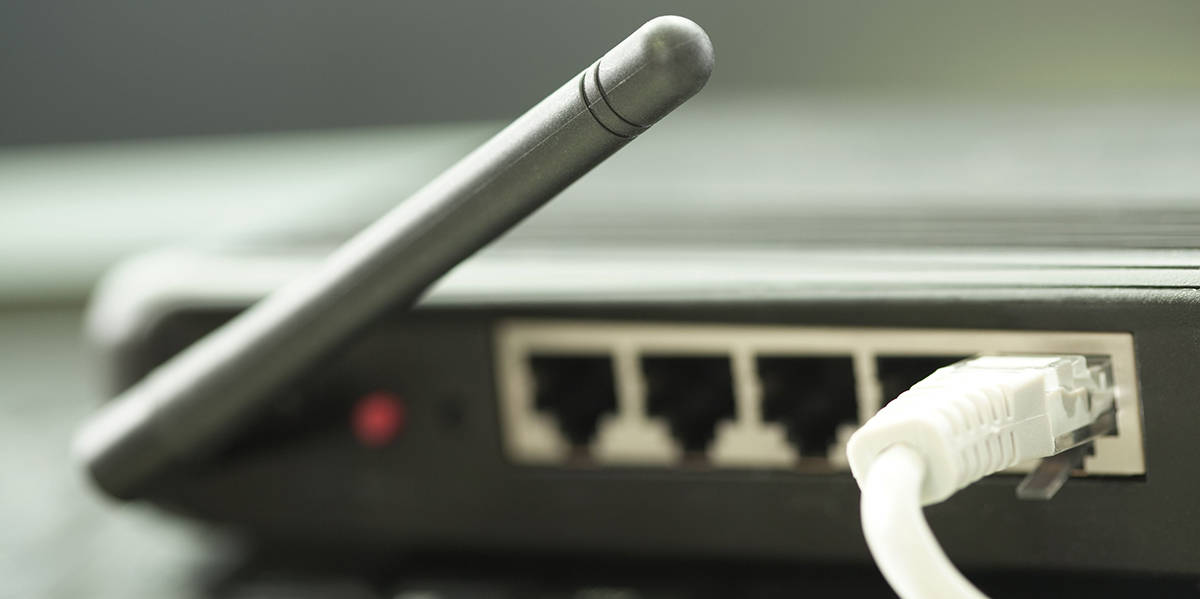 Before you throw away the router you have, first check to see whether it is on the list of retail models that can be flashed with third-party custom firmware and it it has the necessary hardware to run a VPN client. The two most popular choices are DD-WRT and Tomato. You can check the compatibility lists on their respective websites to see if you lucked out and already own a VPN-capable router.
So before you can proceed to set up the VPN on your router, make sure to:
Check if your router supports VPN client functionality out of the box.
Flash your router with firmware that enables it, if compatible.
Buy a pre-flashed router if you are scared of bricking yours.
Buy a router that comes from the factory with VPN client functionality.
We have a dedicated article on how to choose a VPN router, so head on over there if you need more info. Also, you can check our guide on how to pick a cheap DD-WRT router.
Step 2: Flashing Your Router
If you do need to flash either an existing router or one you've bought with the express purpose of flashing it, make sure you follow the instructions included with the custom firmware exactly. Make sure the firmware is for the precise model that you have. Although it rarely happens, putting custom firmware on your router could permanently brick it. Obviously, this won't be covered by your warranty.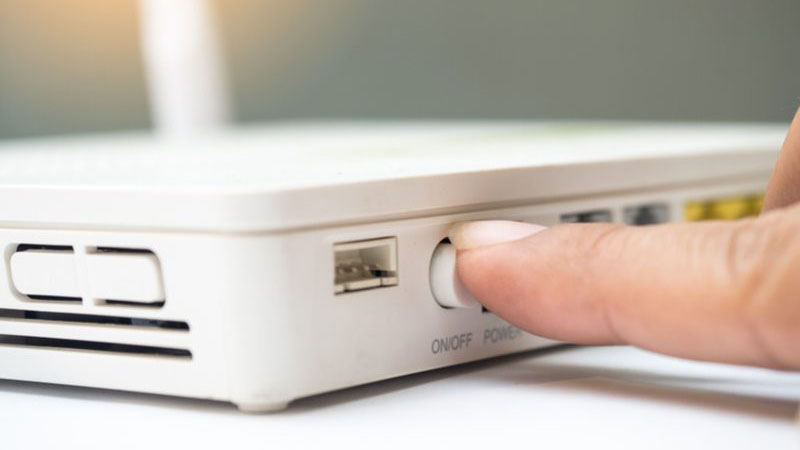 For more information, read our guide on how to install DD-WRT firmware. This is where you'll find general instructions that cover a wide variety of devices. However, this article also contains the links to specific models and the firmware files that you need. So, read it carefully and keep on reading this article once you DD-WRT installed on your router.
Step 3: Get a VPN with OpenVPN Support
Since you can't just use an app provided by your VPN service to set it up on a router, you have to do it manually. The usual way to do this is by using the OpenVPN protocol. So you need to choose a VPN that allows for manual OpenVPN router configuration. Before you start configuring the router, you'll need to download the OpenVPN files from the site.
Our strong recommendation is to consider using ExpressVPN. This is perhaps the most capable VPN you can find right now, and it's based on the OpenVPN protocol. There are native apps for just about platform – but there's also a convenient way to install ExpressVPN on a router. In case you decide to use this VPN, here's how to find and download your OpenVPN files:
First and foremost, you need to have an active VPN subscription. In case you don't, you can sign-up for ExpressVPN.
Next, log in to your account on ExpressVPN's website;
Now, click on 'Set Up on More Devices';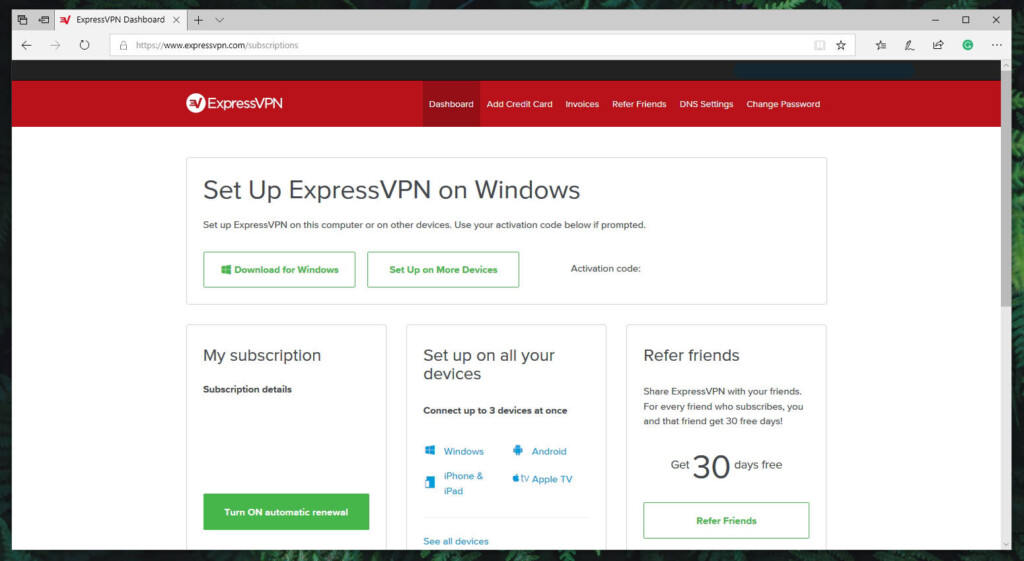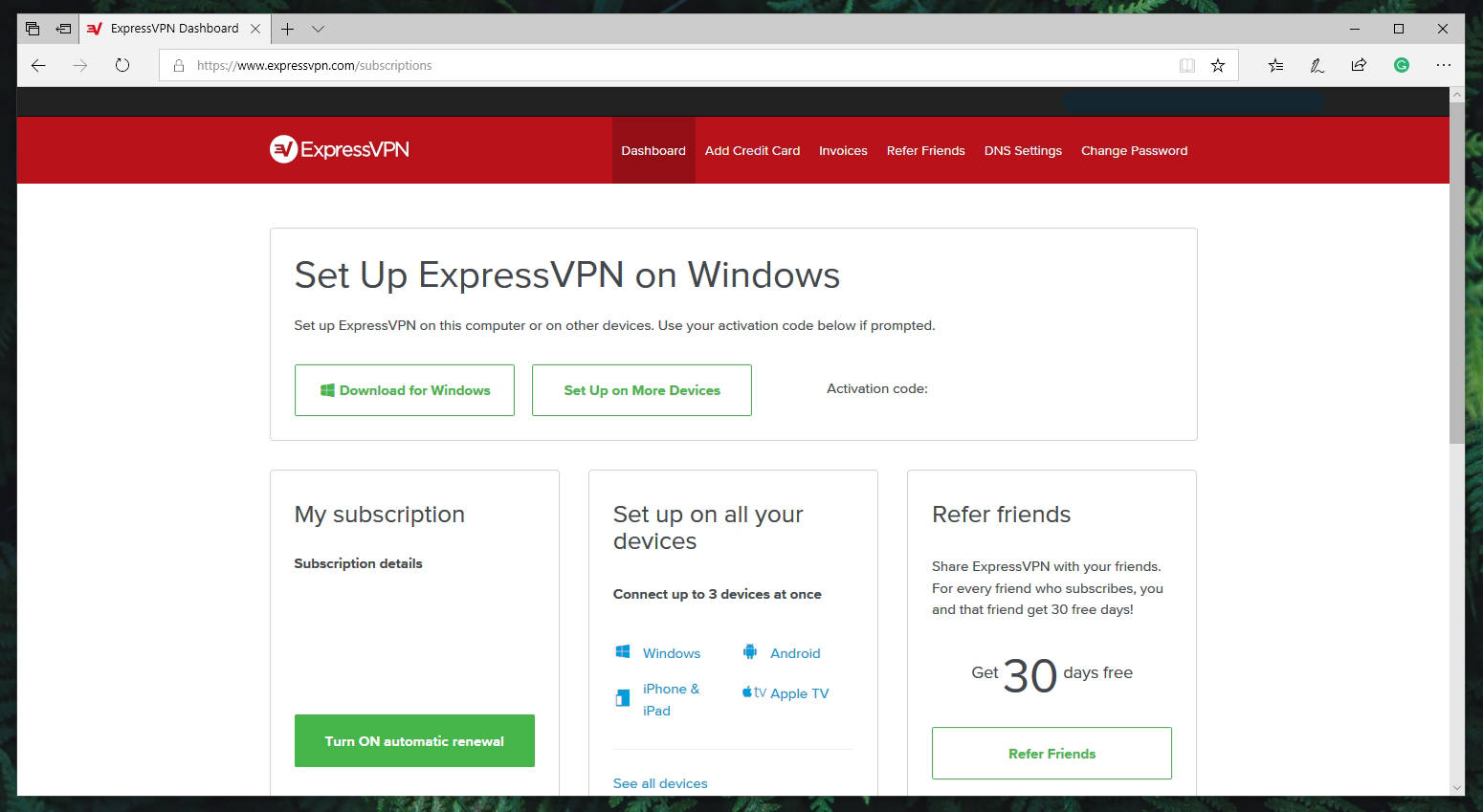 On the left side of the screen, click on 'Manual Configuration' and make sure that 'OpenVPN' is selected on the right;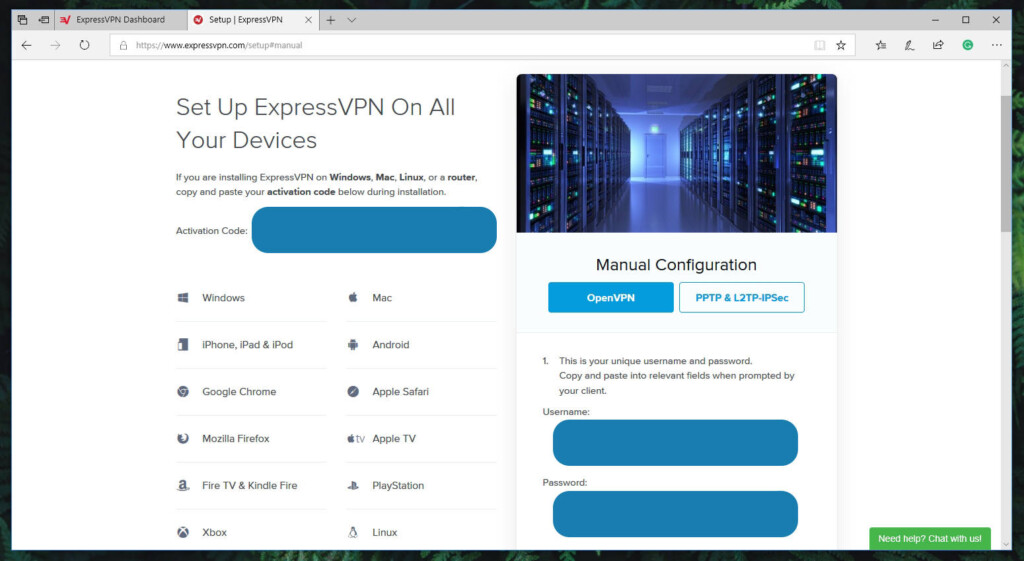 Then, you'll see a list of servers on the right categorized by different regions;
Click on the '+' icon and download the OpenVPN file based on the server that you'd like to access;
You will need this file later on since you'll need to upload it to your router. Also, don't forget to write down your username and password, visible on ExpressVPN's website (just above the list of servers and OpenVPN files).
Step 4: Accessing Your Router
After you finally have a router capable of acting as a VPN client in your possession, you need to access its internal menus in order to set up your VPN connection. Most people already know how to do this, but just in case you haven't yet, you'll need to look up the router's default address. This is usually something like 10.0.0.1, 192.168.1.1 or similar. The router's manual or custom firmware documentation will describe how it works for your model.
Step 5: Enter Your VPN Information
If you are using an off-the-shelf router without custom firmware, you'll have to refer to its manual, but we are going to use DD-WRT as an example here.
Once you've logged in to the router, go to Services > VPN and you should see something like the following screenshot.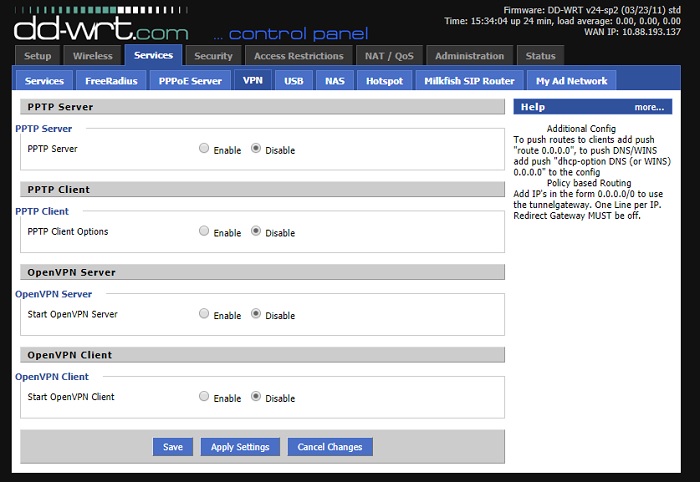 Under "OpenVPN Client" change it to "Enable". A new section will pop up:
Refer to your VPN service instructions to get the exact details on things like the type of encryption they use, but the certificate information you need is actually in the OpenVPN file you downloaded earlier from the VPN provider's website. You can open it in a text editor to reveal this information;
Fill in the information according to the info provided on your VPN provider's site and save it. You should now be good to go.
Your version of DD-WRT may have something known as 'pass authentication', in which case you can actually put your username and password in here under the router settings as well. Also, ExpressVPN has done an amazing job of describing how to set up this VPN on a router, so make sure to check it out for additional details.
Final Thoughts
Dear readers, this is where we end our article on how to setup a VPN on a router. In case you have any questions, don't hesitate to post a comment below. We'll do our best to provide a timely response. Also, let us know about your experience of installing a VPN on your router.
In case you found this article to be helpful, why not share this article online? Also, don't forget to follow TechNadu on Facebook and Twitter. Thanks!