Vuze is among the best torrent clients, offering a comprehensive gateway to the world of P2P files. Using this torrent client, you can search and download torrents, convert files to all kinds of formats, and even play audio and video without using a third-party app. However, what Vuze can't do is protect your privacy when torrenting. With that said, the best VPN for Vuze will correct that and protect more than your P2P activities. 
As you can imagine, not every VPN is equally capable. That's even more true when it comes to VPNs for torrenting, which need to be backed by solid protocols, no-logs policies, and features that ensure a leak-free environment. Don't worry; we know precisely which VPNs to recommend. 
So, after having tested more than 60 VPN services, it's time to help you shortlist your range of options. Let's start talking about the best Vuze VPNs.
Best VPN for Vuze
Ready to check the best options you have at your disposal? Well, after plenty of research and testing, we believe these are the 5 best VPN services for Vuze: 
1. ExpressVPN – Best VPN Overall for Vuze
If you're in a rush, know that ExpressVPN is the best Vuze VPN right now. While other VPNs might offer some unique or highly enticing features, ExpressVPN is the only VPN that checks all the right boxes. We highly recommend it for torrenting, and it's rated as the best VPN overall. 
ExpressVPN is equipped with secure and solid VPN protocols, ranging from OpenVPN and IKEv2 to Lightway (this VPN's own protocol), giving you plenty of options. There's no need for you to set up anything specific, as ExpressVPN works for torrenting "out of the box." And also, it brings polished and modern apps for practically any device or platform out there. 
You also get 3,000+ servers in 90+ countries. All those servers support torrenting, so you won't have to search for specialized ones. On top of that, you get automatic obfuscation on every server, breaking down your traffic into very small packages. As a result, your P2P activities will remain hidden and fully functional even on the most restrictive networks.
Also, let's not forget to say that ExpressVPN offers a kill switch, available on Windows, macOS, Linux, and Android. You also get split-tunneling on Windows, macOS, and Android. Therefore, even advanced users should be more than happy with this pick. 
Want to learn more? Read our in-depth ExpressVPN review.
PROS
Incredibly simple to use. 
Perfectly suitable for torrenting. 
Sizeable server fleet. 
Kill switch and split tunneling on board.
2. NordVPN – Best VPN for Privacy & Security
We recommend NordVPN if you need extra-advanced measures to protect your torrenting-related activities. This is one of the most trustworthy VPNs on the market, which develops new features quite rapidly. As such, it's a great option if you need a long-term subscription.
Just like our other recommendations, NordVPN is backed by solid protocols. You can always count on OpenVPN, present across a huge range of natively supported platforms. However, there's also NordLynx, which seems especially suitable for torrenting. That protocol is quite fast, lightweight, and has high-end cryptography. 
NordVPN comes with 5,000+ servers in 60 countries. Many of those are "standard" servers, great for practically any use. However, there are also specialized servers. Aside from those for torrenting, there are double-VPN servers, obfuscated, and those for accessing the Tor network.
Of course, more advanced features are there as well. You get a kill switch for Windows, macOS, Linux, Android, and iOS. Split tunneling is also on offer, but only for Windows and Android. And since recently, this VPN protects you against advanced trackers and even includes basic malware protection. 
If you're intrigued by this VPN, turn to our NordVPN review for additional info.
PROS
Incredibly polished software.
Advanced privacy protection.
Many specialized servers. 
Advanced VPN features on offer. 
CONS
Torrenting supported on specialized servers only.
3. Surfshark – Best One-Click VPN Solution
Surfshark brings an endless list of interesting features that seem especially useful for downloading torrent files. This is one of the youngest VPNs and one of the fastest-developing ones, which means you can expect something new every couple of months. 
When it comes to the basics, know that Surfshark brings easy-to-use VPN applications for computers, phones, tablets, and even media streaming devices and routers. You can use the VPN on as many devices as you want – as there are no restrictions here. That means you get unlimited simultaneous connections. 
We'll also add that Surfshark has 3,200+ servers in 65 countries. So, it's not the most extensive network you'll find out there. On top of that, torrenting is supported on specialized servers. Still, you'll find plenty of those – spread evenly across the world. Aside from that, Surfshark comes with a unique feature called 'Nexus,' allowing its servers to change your IP address every couple of minutes. 
Of course, being one of the best VPNs for Vuze, Surfshark features a kill switch (Windows, macOS, Android, and iOS) and split tunneling (Windows and Android). It also lets you obfuscate your traffic (using its 'NoBorders' mode), which is handy when downloading torrents in countries with aggressive data logging practices.
There are a considerable number of other features to discover, which you can do by reading our Surfshark review.
PROS
Great even for complete beginners.
Works "out of the box."
Solid and reliable protocols. 
Fast and stable performance. 
CONS
Supports torrenting via specialized servers only.
Can take a while to connect.
Our list of the best VPNs for Vuze simply had to include one advanced option. So, if you have some experience using a VPN or want to dive deep into VPN terminology, pay attention to Private Internet Access. Being one of our personal favorites, we're always quick to recommend PIA when talking about torrenting.
So, first things first. PIA comes with applications for practically any device out there. It also comes with a uniform design. So, switching between different devices is seamless. Getting started is also quite easy, as PIA comes with comprehensive support documentation complemented by always-available live chat support. 
Now, here's where PIA truly shines. You get 35,000+ servers (that's not a typo, BTW) found across 80+ countries. Many of those are optimized for torrenting (so, not all of them, though), and if you take some time to optimize your settings, they'll all bring fantastic speeds. With that said, know that PIA has perhaps the most comprehensive set of options regarding fine-tuning.
This VPN allows you to tinker with its protocols, try various levels of encryption, and even split-tunnel your data in different ways (on Windows, macOS, Linux, and Android). It even includes two types of kill switches (Windows, macOS, Linux, Android, iOS), perfect for preventing accidental leaks when using Vuze. 
We've only scratched the surface here. So, if you're willing to learn more, here's our Private Internet Access review.
PROS
In-depth fine-tuning available. 
Absolutely massive server network.
Very fast speeds overall. 
Great customer support. 
CONS
Heavy use of VPN terminology. 
Best for advanced users.
5. CyberGhost VPN – Best for P2P & Entertainment
The final option on our list of the best Vuze VPNs is CyberGhost VPN. Even though it has some drawbacks, this VPN provides plenty of value overall. It's especially useful for torrenting and media streaming, which makes it one of the best picks for digital entertainment in general.
As you can expect, CyberGhost VPN will cover all your devices with native software. Its apps are available on computers, phones, tablets, routers, etc. You also get 7 simultaneous connections, which seems generous enough. Also, you can get started in a matter of minutes, as CyberGhost has a nicely designed dashboard, which you can access after creating your account. 
Another positive side of CyberGhost is its server network. There are more than 7,500 servers, many of which are optimized for torrenting (there are also servers for streaming, unblocking the Web, and even gaming). So, no matter where you're located, you'll probably find a nearby server with reliable performance. 
Finding a nearby server is actually quite important, as CyberGhost doesn't offer the fastest speeds. There's not much you can fine-tune, so we recommend this VPN if you have a relatively fast Web connection. So, all in all, CyberGhost makes it very easy to torrent safely, especially since it comes with an automatic kill switch (Windows, macOS, iOS, and Android). 
Learn what else you need to know via our CyberGhost VPN review.
PROS
Capable enough for torrenting. 
No prior data leaks at any point. 
Solid and trustworthy protocols. 
Dedicated IPs are on offer. 
CONS
Not the fastest option available. 
Limited fine-tuning. 
Why Do You Need a VPN for Vuze? 
You need a VPN for Vuze to protect and preserve your privacy, as well as to download torrent files without anyone knowing what you do. Find more info just below.
Prevent ISPs from Tracking You: Without a VPN, your Internet provider sees everything you do online. If downloading torrents is regulated in your country, your P2P activities might alarm your Internet provider. However, once you start using a VPN, your ISP won't see what you download or what kinds of websites you visit.  
Prevent Others From Seeing Your IP: Torrenting works by connecting your computer to a "swarm," a group of individuals and devices that exist anywhere in the world. That means other participants in your swarm can see your IP, location, the files you've previously downloaded, and additional data. A VPN will change your IP address, giving you much-needed privacy when downloading torrents. 
Keep Copyright Trolls at Bay: Every once in a while, we hear about copyright trolls targeting individuals. They can work with ISPs or independently, using your IP address to track what you download. Therefore, a VPN will also protect you from copyright trolls, which are often more aggressive in their pursuit than your ISP alone. 
Unblock Your Web Connection: Since ISPs can detect P2P-related activities, they can also throttle your Web connection speed while downloading torrents. Using a VPN helps you encrypt your traffic and therefore bypass ISP-induced throttling. 
How Do I Use a VPN with Vuze? 
The easiest way to use a VPN with Vuze is to combine those side-by-side. That's especially handy if you use Windows, macOS, or Linux while downloading torrents.
The only requirement is to do your Vuze-related activities while being connected to your VPN (as that's how you'll prevent data leaks). Here are the exact steps you need to take: 
Go ahead and subscribe to a trustworthy VPN, such as ExpressVPN.
Install ExpressVPN on your computer. Use this guide. 
Launch the VPN and access your account by logging in. 
Connect to any server. Wait until the VPN's home screen turns green.
If you haven't installed Vuze yet, download it from its website.
Install Vuze and then launch the torrent client.
You can now proceed to download any torrent file via Vuze. 
Once done, make sure to quit Vuze first. 
Finally, disconnect from ExpressVPN as well (optional). 
Some of you might need recommendations on where to find healthy torrent files. So, make sure to check our guide to the best torrent sites. However, we also recommend checking these torrent search engines, helping you expand your reach.
How Do I Bind a VPN to Vuze? 
By binding Vuze to your VPN, you'll force the torrent client to use a specific network interface (VPN) to connect to the Internet. Here's how that's done: 
Subscribe to a VPN, such as ExpressVPN. 
Download ExpressVPN to your computer and install the app. 
Launch the VPN and log in. Connect to any server. 
On your Windows PC, go to Control Panel > Network and Internet. 
Then, go to Network and Sharing Center > Change Adapter Settings. 
Find the network adapter that's associated with your VPN service.
Using Vuze, go to Tools > Options > Mode. Select 'Advanced.'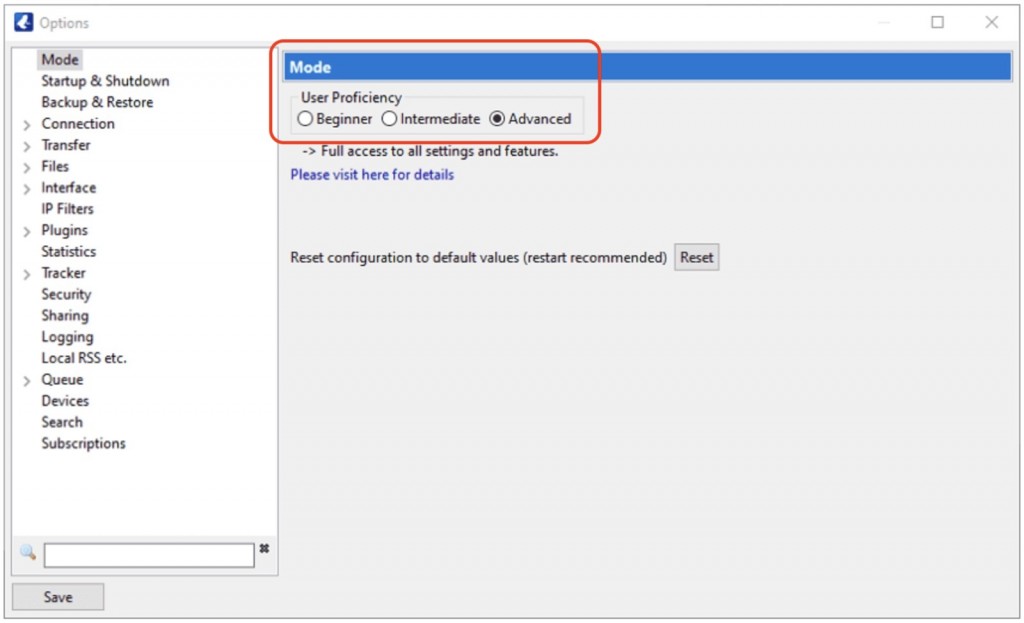 Then, go to Tools > Options > Connection > Advanced Network Settings. 
Find your VPN's network interface (you need to know its code).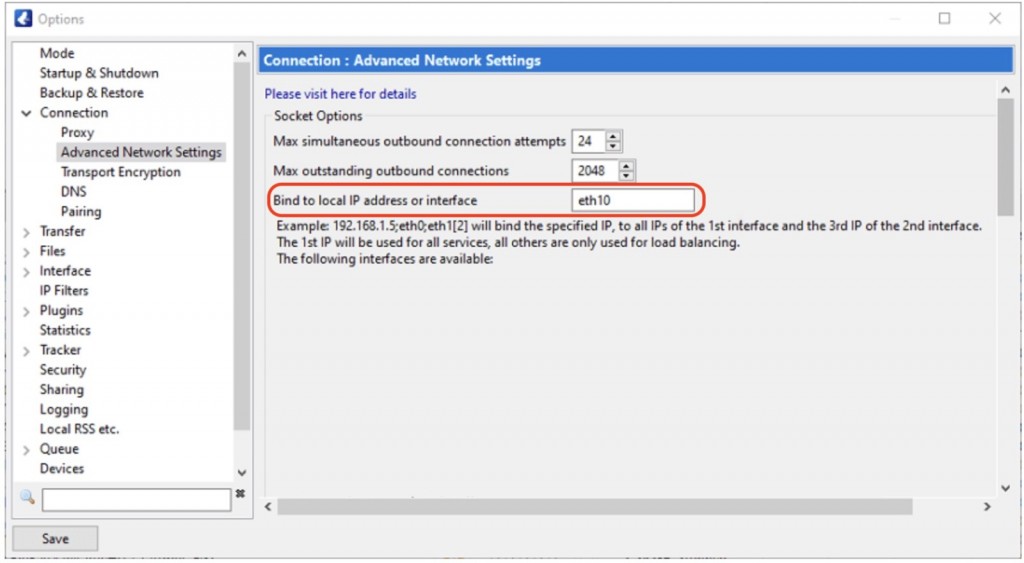 Input the code in the 'Bind to Local IP Address or Interface' field. 
Then, check the box next to 'Enforce IP bindings even when interfaces are not available / prevents any connections if none of the specified are available.'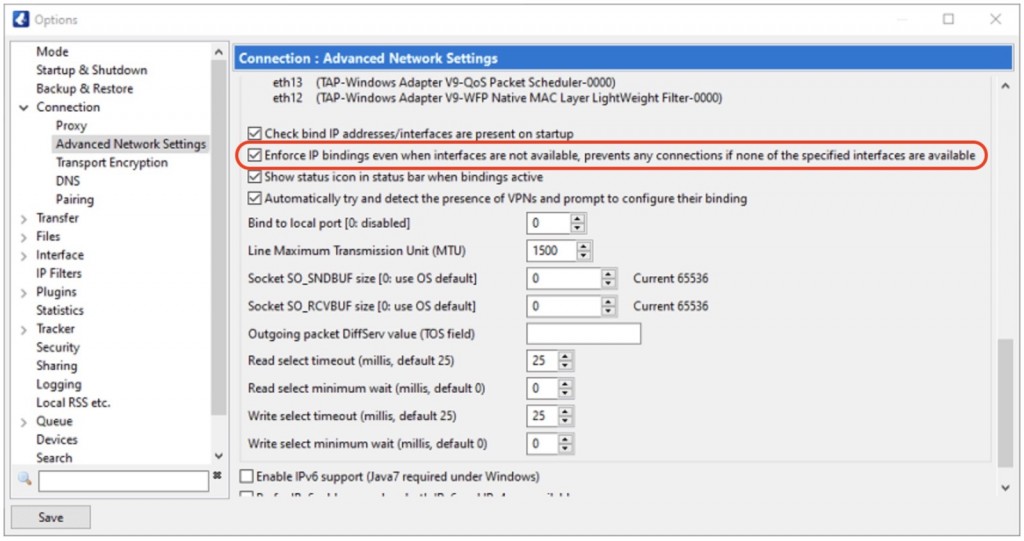 Save your settings and return to Vuze. That's it!
You can also check whether you've connected Vuze to your VPN successfully. While on Vuze's start screen, look at the bottom bar. There should be a green-colored upside-down "T" on the right side with the word 'Routing' next to it. 
FAQ
Does Vuze Hide Your IP Address?
By default, Vuze doesn't hide your IP address. Therefore, that piece of information will be public and visible to any other member of your P2P swarm. 
However, Vuze can hide your IP – if you use a VPN. More precisely, a VPN will replace your IP address with one of its own IPs. And since your data will be encrypted, nothing will point back to your actual location. 
Does Vuze Work with a VPN?
Yes, Vuze works with practically any VPN service. However, you need to make an effort to find a VPN that supports torrenting (P2P traffic) without any limitations.
More precisely, you need a VPN that allows P2P traffic explicitly. It also needs to offer servers optimized for P2P that won't slow you down. 
As mentioned throughout this guide, the best option right now is ExpressVPN. However, any other VPN from this article will also meet your needs, depending on whether you need a complex or straightforward VPN, one with advanced options, and similar. 
How Do I Turn On VPN on Vuze?
Vuze and VPNs work independently – as two separate applications. So, you need to visit your VPN application first and connect to a VPN server. Then, you can turn to Vuze. 
Remember that all your Vuze-related activities need to happen while connected to your VPN. So, even after you're done downloading a torrent file, your need to quit Vuze first and then disconnect from your VPN. 
Does ExpressVPN Work with Vuze?
ExpressVPN works with Vuze incredibly well. That VPN is actually the best option you have right now, as it perfectly complements Vuze. 
Aside from 3,000+ servers optimized for torrenting, ExpressVPN offers a kill switch. That means your privacy will be protected even if you disconnect from the VPN accidentally. 
Does NordVPN Work with Vuze?
Yes, NordVPN works with Vuze quite reliably. It comes as a capable VPN solution for those who wish to hide their torrenting-related activities. 
NordVPN has 5,000+ servers – but only a portion of those is optimized for torrenting. There's a kill switch, and even split tunneling is on offer. So, we highly recommend it.
Is There a Free VPN for Vuze?
There are few free-of-charge VPNs for torrenting – but none of those will give you the same level of flexibility and protection as premium VPNs for Vuze.
Free VPNs have limited performance, or they come with strict data allowances. Therefore, you can use them only to download very small torrent files. Most importantly, free VPNs don't bring the same level of protection as their premium counterparts, so we can't recommend them for torrenting. 
If you wish to keep your budget under control, check our guide to the best cheap VPNs. You'll find a lot of options there with high-end security and P2P-optimized servers. 
You've reached the end of our guide to the best VPNs for Vuze. If you still have any questions on your mind, share them via the comments section below. Thanks for reading!