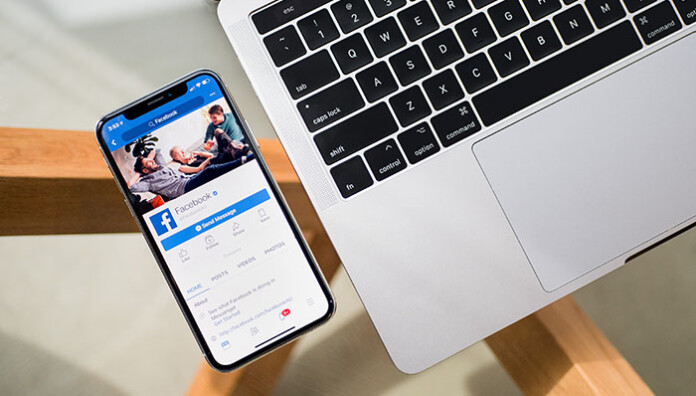 Sad as it may sound, Facebook is blocked in some countries and in most offices and educational institutions. If Facebook is blocked at your place or office or country, you can use a VPN to unlock it from anywhere. With the right VPN service, you can unblock Facebook in Iran, China, or even in the US.
The best thing about a VPN for Facebook is that your privacy is completely secured. Your employer, the government, the ISP, or even the landlord do not find out about Facebook usage when you do it through a VPN. You can also unblock Facebook Messenger with a VPN. In addition, you can use Facebook on all your devices.
With a good VPN for Facebook, you can address two problems very quickly. First off, you can mask your IP address with that of another geography/country. This way, you can leap across the fence if there is a geo-restriction on Facebook in your area. Secondly, a VPN protects your privacy so that no one finds out where you are operating from.
Why Do You Need a VPN for Facebook?
Most of us see Facebook as an inseparable part of our lives. Facebook offers pretty much the benchmark service when it comes to organizing events, sharing photos, keeping in touch with friends, and even messaging your family.
With so many people doing so much on Facebook, some people falling off the grid can be highly frustrating. This is especially very bad if you have spent some time abroad (on job or education). You promise to stay in touch but cannot do so because of your home country restrictions on Facebook.
All of these problems are washed away in less than a minute with a VPN. You can connect with your friends all over the world without letting the ISP or government know you are even using Facebook.
The Selection Proces
You need to pay equal attention to both speed and security when selecting a top Facebook VPN. Here are a few considerations you need to watch out for.
Speed: For Facebook or otherwise, speed is a major differentiator whenever you choose a VPN service. A VPN for Facebook must play videos as fast as it logs you in an out of Facebook.
Kill Switch: Most good VPNs for Facebook will have something called a Kill Switch. The Kill Switch seals all traffic from your network and prevents it from leaking any information to your ISP.
Auto-Connect: Although a basic feature, Auto Connect is a very important one to have on Facebook VPNs. This feature simply reconnects the VPN whenever there is a connection drop.
Stealth Mode: Also known as cloaking, stealth mode makes it possible to use a VPN service in places where they block VPNs.
Privacy Policy: You must choose a VPN with a well-defined privacy policy. Ideally, the service should not reveal your information and keep zero logs of usage.
5 Best VPN for Facebook 2018 – Our Recommendations
After testing a range of VPNs for Facebook, here are some of the best VPNs that we shortlisted for Facebook. Here are TechNadu's top 5 picks for the best VPN for Facebook.
Option #1: ExpressVPN
Overview
Supported Platforms
iOS, Mac, Windows, Routers, Browser Extensions (Chrome, Safari, Firefox)
Pros
Secure encryption, Stable performance
Cons
Pricier than most others
Price
$99.95 for 12 months, billed once a year | $59.95 for 6 months, billed once in 6 months
Visit
ExpressVPN
ExpressVPN is a top choice for unrestricted Facebook usage. For the starters, the VPN has its servers in more than 94 countries of the world. The connection speeds are fast as lightning. And you can use both the desktop and mobile applications with equal ease.
The full-feature VPN service offers you flawless DNS leak protection, a kill switch, and some strong encryption to go with that. Unlike many other VPN services for Facebook, ExpressVPN offers 24/7 live chat customer support. You might find it a tad pricier than most other VPNs, but ExpressVPN is definitely the best VPN for Facebook in 2018.
Before you make a buying decision, read our in-depth review of ExpressVPN where we discuss all hits and misses (hardly any) of ExpressVPN in a lot more detail.
Option #2: VyprVPN

Overview
Supported Platforms
Windows, Apple, Android, Linux, Chrome, Mobile, Router,
Pros
No logs for usage, multiple servers, robust encryptions
Cons
Does keep some minimum logs for connection
Price
$3.75/month | $5/month (premium)
Visit
VyprVPN
VyprVPN is among the best VPNs for unblocking Facebook. That is because of a number of reasons. The proprietary bare metal server network used by VyprVPN is among the fastest and most secure for a VPN service. It does not keep logs of internet usage. In addition, the VPN service has one of the best privacy policies.
The encryption of the VPN is military grade OpenVPN. While it is perfectly good to unblock Facebook, we wouldn't call it perfect for torrenting though. And Vypr offers you great value too. You get DNS leak protection, a kill switch, and some bleeding edge tech to surpass firewalls.
Impressed by VyprVPN? Read the full review of VyprVPN for a better grip on its pricing, encryption, global server base, and more.
Option #3: NordVPN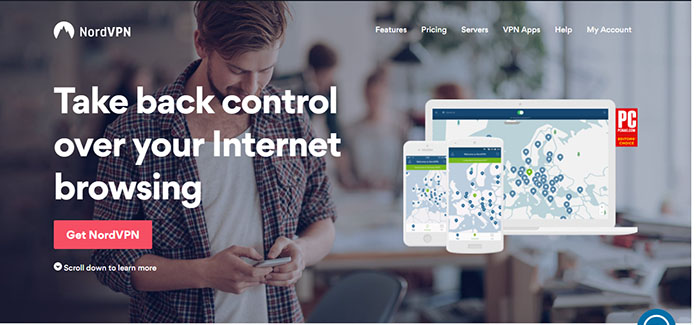 Overview
Supported Platforms
Windows, Mac, Android, iOS
Pros
Allows six connections, breezy interface, on-point customer support
Cons
Selecting double encryption could kill some speed
Price
$11.95 (1 month), $69 (1 year), $79 (2 years)
Visit
NordVPN
NordVPN has a host of features which work typically well when you are trying to unblock Facebook. There are servers in more than 60 countries and you get terrify speeds. There is full-featured DNS leak protection, auto-connect functionality, stealth mode, and a kill switch as well.
NordVPN is an easy to use service that also works well when you are watching videos. The price is lower than most other VPN services and you get 24/7 live chat support to go with that. It is just about the bargain if you are looking for a great VPN service without the trouble of a high price tag.
If you believe NordVPN is the right one for you, read the detailed review of NordVPN where we share every bit of detailed information about the VPN service.
Option #4: TorGuard
Overview
Supported Platforms
iOS, Android, Windows, Mac, Linux
Pros
Fast connection supports Facebook video streaming, secure encryption, live chat support
Cons
Third-party Android app required for iOS and Android (still easy to download and set up)
Price
$9.99 (1 month)
Visit
TorGuard
Torguard is a cool VPN that does quite well to compete with some of the best VPNs out there on the list. It has its servers in 42 countries. That number could have been taller but the servers are still fast and reliable. In addition, they are located almost everywhere you would want (or need) them to be.
Torguard is an easy-to-use VPN that has all the features that you would need to unblock Facebook. There is an all-hyped stealth mode, a DNS leak protection, and also a kill switch. The service is also a customer-favorite for doing the job right.
Move over to the full review of TorGuard VPN to know more about ToGuard's encryption, speed, server locations, and other essential details.
Option #5: CyberGhost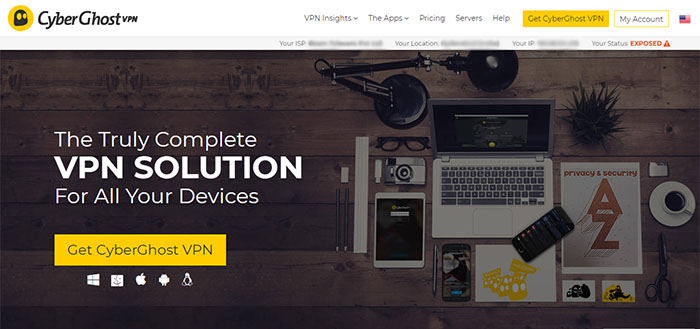 Overview
Supported Platforms
Windows, Mac, Linux, iOS, Android
Pros
Bundles of payment options, five simultaneous connections, good encryption
Cons
Logging policy is not the tightest
Price
$11.99 (1 month) | $71.88 (12 months) | $84 (24 months)
Visit
CyberGhostVPN
Based in Romania, CyberGhost is credited to be one of the best VPNs for Facebook. It has a no logs policy with strong encryption and has a great client for Windows VPN with tons of features. The best of them is the internet kill switch. Plus, there is a 30-day money back guarantee which indicates that the risk is worth taking.
The composite service is great for accessing Facebook. You might experience variable server performance once a week but it is still great for streaming videos on Facebook. Moreover, CyberGhost also permits bitcoins and Peer to Peer file sharing.
Catch the full review and ratings for CyberGhost where we through some more light on why CyberGhost is one of the best VPNs for Facebook with just the kind of privacy and encryption that we would like.
How VPNs connect with Facebook?
Generally, your connection with Facebook is established through your Internet Service Provider. All the traffic is channeled through the ISP server and can be viewed by the ISP. However, when you use a VPN, the connection happens through a server provided by the VPN service. This server is generally referred to as a VPN Server.
The connection through the VPN server is encrypted, meaning only the VPN server can see it. This means that your ISP, government, or even landlord cannot trace any record of your internet activities like visiting Facebook and watching YouTube.
Additional Resources – What's Next?
With the VPNs we mentioned, you can easily create your Facebook profile or log into your existing one. Even if Facebook is blocked in your country of residence, you will be able to access it with the help of a VPN service. Looking beyond Facebook? Here are a few resources that you could use:
Final Thoughts
Facebook is used by over 2.2 billion people on the planet. It's a shame that people in some geographical locations do not have access to it yet. We hope our article on the best VPNs for Facebook will help you or someone you know, connect to the world.
If you liked our article, drop us a comment to show your appreciation. Share it with your friends on the social media and they will show you some appreciation.