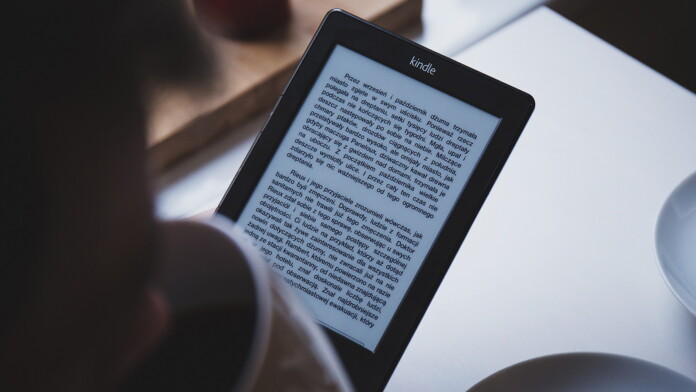 Affordably priced and packed with interesting features, Kindle Fire tablets are hugely popular across the world. However, as many Kindle Fire owners know, this tablet does have its limitations. Being locked within Amazon's ecosystem, it can be challenging to use other services. This is exactly where VPN applications come into play. They allow you to overcome Web roadblocks and unlock new services on your tablet. So, let's take a look at the best VPN for Kindle Fire and Kindle Fire HD.
One of the main reasons why individuals use VPNs for Kindle is to unblock new types of content. Many of you are already Amazon Prime Video users, which can be problematic if you're not in the USA. Aside from helping you stay anonymous online, a reliable VPN will let you watch Prime Video outside the USA. In addition, you'll get to download apps of other streaming services as well, especially foreign ones. With this said, all of the following VPN services are great for streaming. However, they also keep you safe online and help you protect your private information.
So, here are the 5 best VPN for Kindle Fire and Kindle Fire HD in 2019.
ExpressVPN is our first recommendation – and not by accident. This is truly the best VPN for Kindle Fire that you can find right now, as it checks all the right boxes. There's a Fire OS app that you can install from the Amazon App Store, which means that this VPN natively supports your tablet.
It may be considered over-the-top for some, but there's a peace of mind in knowing that ExpressVPN has the most robust levels of encryption. What's truly impressive is that the speed doesn't seem to be negatively affected and is faster than many alternative VPNs that use more relaxed encryption. Setting up a VPN for the first time can result in a lot of questions. That's why their 24/7 live support, 365 days a year, is a great benefit for users. They clearly care about their customers, and you should care about that.
ExpressVPN may be a little bit pricey, but if you want the best you should be willing to pay for it. Their security and privacy measures are unmatched, their speeds are incredibly fast, and their customer support is as reliable as it gets. To learn more, take a look at our ExpressVPN review.
NordVPN has thousands of servers across 60+ countries. With that many gateways, you can rest easy knowing that there's an option that's perfect for you. Also, NordVPN is no slacker when it comes to your privacy and security. The latest encryption technologies are being used to keep your Kindle traffic safe and secure.
NordVPN produces very low latency via its U.S. servers. However, if you plan to use this service overseas, the results are considerably slower. One of the reasons for that is the service's double-routing, which keeps your Web traffic 110% secure and private. And also, you should know that NordVPN can be used up to six devices at the same time.
NordVPN is a quality offering, particularly if you prefer a company operating in a country that has a hands-off policy when it comes to personal data. NordVPN's biggest issue is the drop off in speed when used outside the US. While not the most spectacular of options, NordVPN is a solid service that ticks most of the boxes. Sounds interesting? Make sure to read our NordVPN review.
IPVanish claims to be the world's fastest VPN. We're not sure if that is accurate, but the numbers from our testing are truly impressive. The best VPNs make you feel like you're not using a VPN, and this one comes close.
IPVanish VPN comes with an advanced kill-switch that cuts your internet connection if the VPN isn't up. It also provides DNS leak protection to guarantee your safety further. With a bit of tinkering, you can set this VPN so that the type of your Web traffic cannot be determined. Ideal for countries where deep packet inspection is used to block certain types of traffic. IPVanish offers ten simultaneous connections, so you can not only use it for your Kindle, you can get it working on nine other devices at the same time.
There is a little concern about the service being hosted in the US, but considering the fact that this VPN doesn't keep personally identifiable logs, there shouldn't be too many concerns. And finally, here's our IPVanish review if you want to keep on reading about why this is one of the best VPN for Kindle Fire.
This VPN is powered by dynamic switching, a cool feature with the ability to dynamically switch servers to one that is better performing at the time. If your VPN connection should ever drop, a kill switch will make sure that your Internet connection drops as well, to keep you safe. A NAT firewall provides another robust level of security. And also, VyprVPN owns and manages its own servers for true end-to-end protection.
If you plan to use servers outside of the U.S., VyprVPN should definitely be on your list of considerations. Speeds are truly impressive, and the interface is a joy to use. However, customer support and help documentation are lacking. Even more disappointing is the fact that only three simultaneous connections are allowed (you can increase this limit to five if you pay extra). If you had plans to use your VPN on a bunch of other devices as well as your Kindle, then you're going to be left frustrated.
If you want to dive deeper into all the upsides and downsides of this provider, check our VyprVPN review.
PureVPN's interface goes the extra mile to provide easy steps for new VPN users. Servers are grouped for specific activities, so if you want to avoid the Great Firewall of China, it will help you make the right choice for your needs. PureVPN offers 140+ server locations. While they don't have as many servers as the likes of ExpressVPN, at least they offer a great deal of variety.
What's also interesting to note is that PureVPN is trying its best way to keep any trackers at bay. There's an ad-blocker included, which means that advertisers won't get to track you online. And thanks to an antivirus included, you also have a new tool to battle malware. All in all, this is a complete security-oriented package. Don't forget to read our PureVPN review where we explain all the details you need to know.
FAQ
Knowing your options is a good place to start. However, which of those 5 VPNs should you pick? Well, that depends on your needs and how you plan to use a VPN. So, keep on reading.
Why Do You Need a VPN for Kindle Fire?
You need a VPN for your Kindle if you want to protect your private information and unblock new types of content. There are also many other benefits to using VPN services, like increasing the speed of your Web connection, fighting against censorship, and more.
What Are The Benefits of Using a VPN for Kindle Fire?
Do Kindles Work Internationally?
Yes, you can use Kindle tablets internationally. In fact, Amazon sells various Kindle models in over 170 countries, many of which have access to their regional App Stores and regional types of content. Using a VPN can help you change that.
Can I Use My Kindle in Another Country?
Yes, you can use your Kindle in a different country. However, you'll get to see and use a region-based version of the Amazon App Store. If you want to access US-based content and apps, you need a VPN that can help you get an American IP address.
How to Set Up a VPN on Kindle Fire?
Once you find the best VPN for Kindle, you need to download the respective app from the Amazon App Store. Alternatively, you can 'sideload' an Android app, or you can install a VPN on a router. For this purpose, you need to have a VPN-compatible router.
How Do I Use VPN on Kindle?
Using a VPN on your Kindle is incredibly easy. You have to download the app from the Amazon App Store and then log-in using your credentials. Then, select a server and connect to it, and all your Web traffic will be encrypted from this moment on.
Should You Use a Free VPN for Kindle Fire?
Dear readers, that would be all when it comes to our overview of the best VPN for Kindle Fire and Fire HD. Finally, don't forget to share this article online. You can also follow us on Twitter and like us on Facebook. Thanks!