Since Amazon Fire (formerly Kindle Fire) tablets use a custom version of Android, you can install ExpressVPN using the Amazon App Store. The entire procedure takes only a few minutes, after which you gain access to every feature ExpressVPN currently offers.
The only requirement is to have an Amazon Fire tablet running FireOS 5.0 or newer (the latest Amazon tablets run FireOS 8). So, go to Settings > Device Options > System Updates and get the latest update you'll see there. Then, go through the procedure explained below.
How to Download and Install ExpressVPN on Amazon Fire Tablet
To install ExpressVPN on your Fire tablet, you need an ExpressVPN subscription and access to Amazon's App Store. These are the steps you need to take:
1. Subscribe to ExpressVPN using your tablet or your computer, suing any Web browser.
2. Now, turn to your Fire tablet. Launch the App Store and activate its search function. Type in "ExpressVPN," and you should see the app offered among the search results. 

3. Tap "Download" to download and install the app automatically. Once done, tap "Open."
4. Tap "Sign In" and provide your ExpressVPN username and password. Tap "Sign In" again and complete the initial setup procedure.
5. The next screen will inform you about a required VPN profile. Tap "OK." FireOS will now ask for a connection request for ExpressVPN. Tap "OK" to confirm.

6. You should now have access to ExpressVPN on your Amazon Fire tablet, ready to be used. To connect to the nearest server available, tap on the ON/OFF button. 
If you have an Amazon Prime account and wish to stream content available in a different country, know that your VPN server location must match the country of your Amazon profile. At any moment, you can change your Amazon profile's country by going to Your Account > Your Content and Devices > Preferences > Country/Region.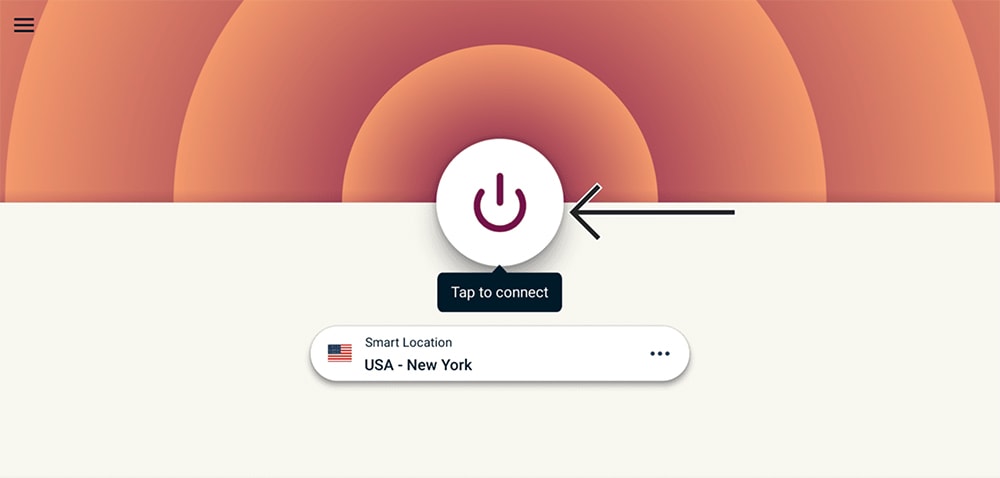 7. To disconnect from the server, tap on the ON/OFF button again.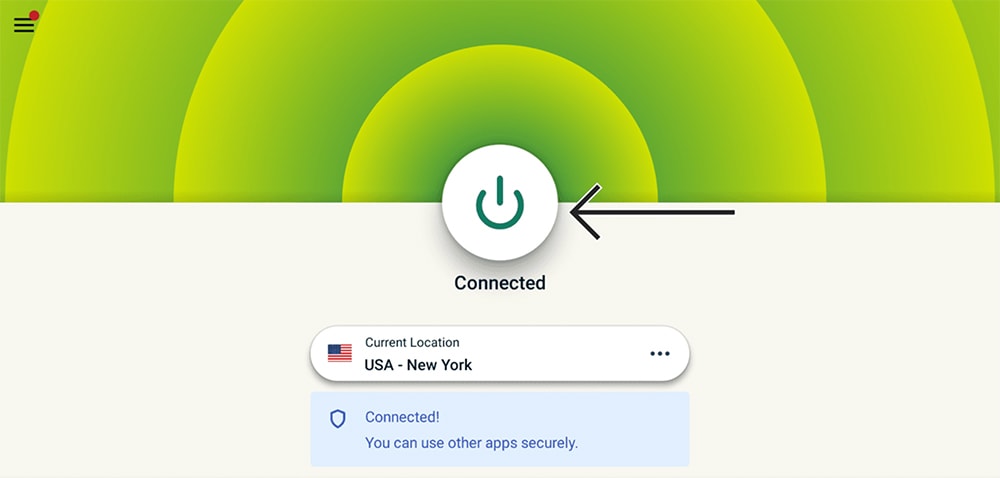 8. If you'd like to pick a custom server, select the button just below the ON/OFF switch. Use the "Recommended" or "All Locations" tab to choose any country or server name. That's it!
ExpressVPN already comes set up for optimal performance on Amazon Fire tablets. However, you can also customize the application and fine-tune its settings by clicking on the hamburger button, resembling three horizontal lines. So, make sure to inspect its options.
Final Thoughts
Since you'll install ExpressVPN on your Amazon Fire tablet through the Amazon App Store, you won't have to worry about updating the app. That's what makes the installation procedure explained above so great - you just download ExpressVPN, connect to a server, and you won't have to worry about updating or maintaining the app.
Of course, your VPN subscription allows you to use ExpressVPN on multiple devices. So, make sure you're properly protected by checking our central guide on how to set up ExpressVPN - covering more than 60+ devices.
That would be all on how to install ExpressVPN on Amazon Fire tablets. If you've encountered any issues or if you have any questions, post your comment below. Thanks for reading!