We have covered a lot of China-related topics on our site - updates about the Great Firewall, how to use VPNs in China without breaking the law, a list of the best VPNs for China, etc. But we recently realized there was one thing missing - an article detailing how to download a VPN in China.
We already told you many times how useful VPNs are in China, and what must-have features you need to protect your privacy there, but none of that will help if you don't know how to get your hands on a VPN in the first place.
So we'll share seven ways to download VPNs in China with you in this quick guide. Feel free to use our TOC to skip to the part you're most interested in if you're in a rush.
Are VPNs Blocked in China?
Yes and no.
Here's the thing - China blocks VPNs, but the government doesn't do that 24/7. According to people who live or travel there often, the authorities focus their blocking efforts on VPNs during sensitive anniversaries, government meetings, big holidays, and other major events.
But even then, they can't successfully block VPNs all the time. They do make it harder to use and download them, though. As far as we can tell, the Chinese government blocks:
VPN server IP addresses
Websites belonging to VPN providers
Ports used by VPNs
VPN download links
VPN traffic
So, bottom line - during important events, it'll be more difficult to use a VPN.
Learn: How to Bypass VPN Blocks
Why Are There So Many News About China Blocking VPNs Then?
Well, here's the thing - the Chinese government does block VPNs regularly, but it's mostly corporate VPNs. While they do target commercial VPNs, they focus on business-oriented solutions more.
Why?
Because China really, really wants companies that operate within its borders to use government-approved VPNs instead of third-party services. That way, it'd be easier for the authorities to monitor their data
How to Download a VPN in China
Before we start, make sure your email works in China. You'll need it to sign up for a VPN account, after all. If you're using Gmail, you'll have to switch since the service doesn't work there.
Based on what we heard from our readers and people on Reddit, both ProtonMail and Tutanota work in China, so create an account with them first. If you want more "anonymous" options (i.e., burner emails), try using Guerillamail.
With that out of the way, here's how to download a VPN in China using these 7 methods:
1. Use Mirrored Links
Let's start with the simplest option. If you don't know what mirrored links are, they're exact copies of a VPN provider's site, but on a different URL.
For example, instead of "https://www.expressvpn.com/order," the URL would look something like this "https://www.puoodzz.com/order".
Mirrored URLs of the Top 5 VPNs in the Market:
Mirrored links aren't set in stone, though. They often change because China's firewall eventually blocks them. If they don't work anymore for you, please reach out to us. We'll try to contact the provider you're having trouble with to see if they changed the URL. Please leave some contact details so that we can send you the new URL.
Alternatively, if you have any overseas friends, ask them to help you with this.
2. Use Hotel WiFi
Surprisingly, some hotels in China don't censor the web so heavily. While you can't access everything you normally can in other countries, you can download VPNs at least.
If you're a tourist, you don't need to do anything special - just use the hotel's WiFi, and you're good to go. If you're staying at an apartment or live in China, though, head over to the nearest hotel, grab a cup of coffee or beer at its cafe or bar, and use the WiFi to get your hands on a VPN.
Hotels to Check Out:
Marriott
Pangu 7 Star Hotel
InterContinental
Crowne Plaza
Hilton
Shangri-La
Wyndham
Starwood
3. Ask a Friend for the Setup Files
If you have an overseas friend, you ask them to download the installation files and send them to you over the Internet.
If you can't sign up for an account in China, you'll have to send them money to do it for you. Some transfer options include Western Union, Chinese banks, PayPal, and cryptocurrencies (probably the best option).
If you already have an account, though, just send them the login credentials. Once they download the setup files, they can send them over to you in an encrypted .zip archive (you open them with 7-Zip).
WeChat apparently works pretty well for file transfers. If they need to send larger files (25+MB) for some reason, they can try using WeiYun (run by the same company that made WeChat). They'll need you or Google Translate's help if they don't know Chinese, however, since WeiYun isn't available in English.
Or just have them send you the archive over email to a ProtonMail or Tutanota account.
In case that friend plans on visiting you any time soon, they could transfer the setup files using Bluetooth when you meet up. Or they could just bring them on a USB flash drive or external HDD/SSD.
Once you get the files, install the VPN app, and start using it to unblock the web.
4. Use APK Files for Smartphones
If you're using Android, and can't get a download link on any app stores for your VPN, try searching for the .apk files online. Use search engines like Baidu or Sogou. If you're a tourist and don't know Chinese, try using Baidu Translate.
Once you find it, download the file and install it. You probably won't get the latest version, but that's not a big problem. Just update to the latest one when you run the app.
This isn't the best way to get your hands on setup files since some of the sites you find might be malicious. Always use antivirus protection when doing this. Or try tip #3 instead, if possible.
5. Download the App Before Leaving for China
If you're planning a trip to China, the easiest way to download a VPN there is to do it before leaving. That way, you have it installed on your phone and ready to go when you arrive.
Now, there have been cases of the Chinese police uninstalling VPN apps from people's phones. That likely won't happen to you, but if you want to have a backup, bring a USB flash drive or memory card with you that contains a copy of the VPN's installation files.
6. Use a SIM Card From Your Home Country
Still have a SIM card from back home?
Perfect - insert it into your phone, and use roaming to download the VPN app you want. Then, switch back to your Chinese SIM card, and start using the VPN.
If you don't have a SIM card from another country, you could try buying one on Alibaba.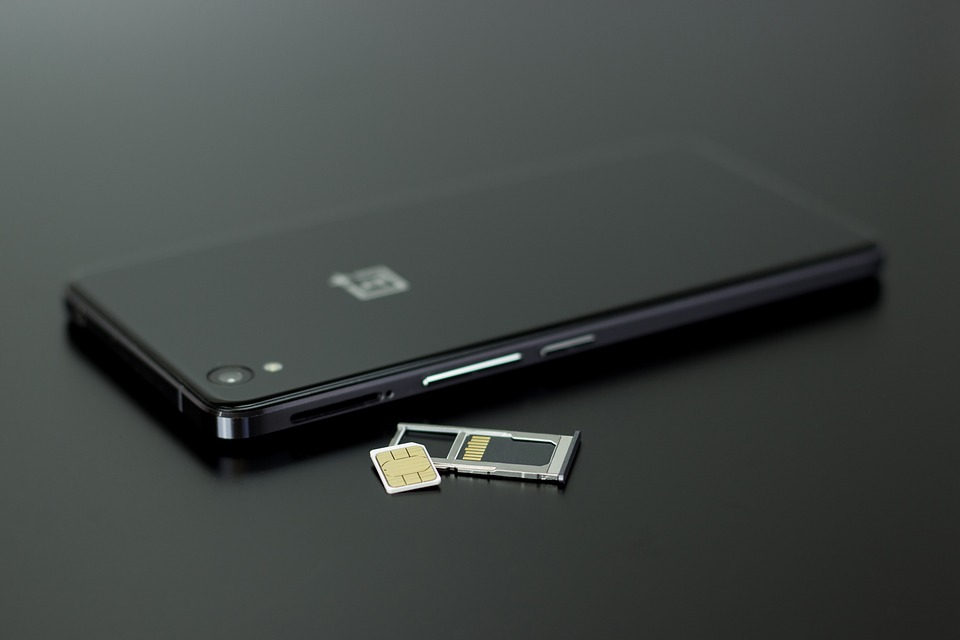 7. Take a Quick Trip to Hong Kong, Macau, or Taiwan
When all else fails, you'll have to take a day trip to one of these nearby places. If you're traveling to China, you probably thought of visiting those places anyway.
While those regions have their problems with Chinese interference and surveillance, the Internet isn't heavily censored there yet. So you can use it to download the VPN apps you need.
Quite an expensive workaround, we know. That's why we kept it for last.
Can You Download a VPN in China With Another VPN or Proxy?
If none of the tips we discussed until now work or are a good fit, you could try this method. As long as the proxy or VPN isn't already blocked, you should be able to use it to unblock the download link for the VPN you want to use.
In this case, it might be worth using a free VPN. If it's just a one-time use, there's not much point in paying for an extra subscription. Not all free VPNs are reliable, though, so make sure you read this guide to find a really good one. If that doesn't sound appealing, use a free trial VPN instead. It's also possible for you to get a free trial VPN without adding your credit card or any payment information.
As for free proxies, we'd really recommend avoiding them. They're really unreliable (very slow speeds, suspicious tracking, potential malware, etc.), so a free or free trial VPN is a much better option.
Alternatively, use paid VPNs or proxies with favorable money-back guarantees (like lax requirements or no-questions-asked policies). You have to pay upfront, sure, but you'll get your money back once you manage to download the VPN you want. And at least you don't need to worry about slow speeds this way.
If you weren't planning on using ExpressVPN in China, here's a useful guide that shows you how to get a "free" trial by taking advantage of their very convenient refund policy. Follow those steps, and you'll be able to use ExpressVPN to download the VPN of your choice. Then, use this step-by-step tutorial to get a quick refund from them.
Does Obfuscation Let You Download VPNs in China?
No, unfortunately, it doesn't.
VPN obfuscation is only useful when you already have a VPN installed on your device, but can't use it because the Chinese government is using DPI (Deep Packet Inspection) to block your OpenVPN traffic.
With obfuscation, ISPs can't detect OpenVPN traffic anymore because all VPN-related metadata is removed from your data packets. So the unique OpenVPN signature is no longer visible. What's more, your traffic is further encapsulated in a layer of encryption and routed over port 443 (the HTTPS port).
tl;dr - obfuscation makes your OpenVPN traffic look like regular Internet traffic. So it won't stand out. But it can't unblock download links because that form of blocking is IP-based, and obfuscation doesn't tweak IP settings at all.
Read: What is VPN Obfuscation?
How Else Can You Download a VPN in China?
If you know other ways to download VPNs in China, please let us know in the comments. If the explanations are a bit long, don't forget to number the steps. Oh, and if you use any special tools, please include links.