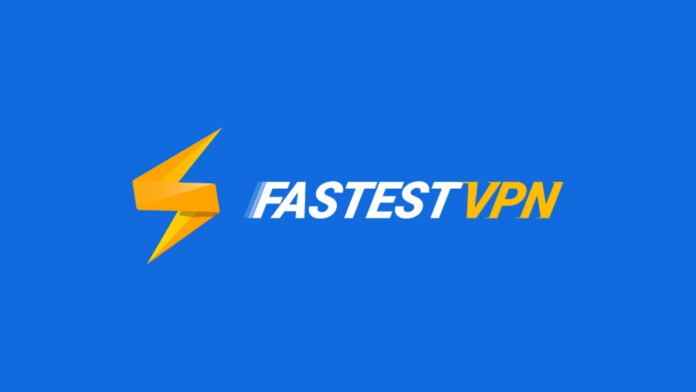 These days, you can find a VPN service for just about any purpose. While some are focused on unblocking popular streaming websites, others set online privacy as their primary goal. And of course, almost all of them promise to bring incredible speeds, without any throttling. However, in many cases, this isn't what you can expect in practice – which is something you can only get to know after reading a hands-on review.
FastestVPN has entered the global VPN market with numerous promises. Among those, perhaps the most prominent one is the promise of bringing the 'speediest VPN connection'. This is something that has triggered our attention immediately, as throttling is often the weakest aspect of any VPN. So, could FastestVPN be the Holy Grail of VPN services? Well, let's find out. Welcome to our review of FastestVPN!
In case you already know how we review VPNs, you know that we bring on-point information right off the bat. We want to help you compare different VPN solutions with ease, which is where the following table comes in handy. Here are some basic yet highly important facts about FastestVPN.
Quick Facts
Jurisdiction
Cayman Islands
Logs
No activity logs; No connection logs.
Number of Servers
30+ countries, 350+ servers.
Parallel Connections
10
Encryption Standards
256-bit AES; IKEv2, L2TP, SSTP, OpenVPN.
Speed Reduction
Up to 38% on average
P2P Support
YES
Live Chat Support
YES
Supported Platforms
Windows, macOS, Android (including Android TV), iOS, Linux, routers, and more.
Price
Starts at $0.56/month
The following table is based on the results we got after testing this VPN's media streaming abilities. As you can see, we've tested FastestVPN against four of the world's most popular media streaming platforms. And with respect to Kodi users, we've tested this VPN with various Kodi addons as well.
Media Streaming Support
American Netflix
YES
Hulu
NO
BBC iPlayer
YES (via OpenConnect)
Amazon Prime Video
YES (via OpenConnect)
Kodi
NO
The very last table in this segment is about our final impressions. As such, you can use it if you don't plan to read this entire review. However, if you find FastestVPN to be aligned with your needs, we strongly recommend you to carefully read this entire article, as we gave our best to test the VPN hands-on and in-depth.
The Bottom Line
Pros
A basic VPN solution; No data leaks; Doesn't collect personal data; Blocks advertisements and malware; Unblocks Netflix and Disney Plus.
Cons
Small server network; Problematic performance; Somewhat misleading marketing.
The Final Verdict
We recommend FastestVPN to those with basic needs – who want to anonymize their traffic and simply browse the Web in a more secure way. Advanced users with more complex needs will need to look elsewhere.
Our Score
7.4/10
With the formalities behind us, we can dive deep into everything that FastestVPN has to offer. So, keep on reading and you'll find our full review of this interesting VPN solution.
FastestVPN – TechNadu's Hands-On Review
Finally, we are ready to take a deep dive into finding everything that this VPN offers. We will start by researching its background and reputation, and then we'll take you through the entire app itself. So, let's get started.
Background, Jurisdiction & Reputation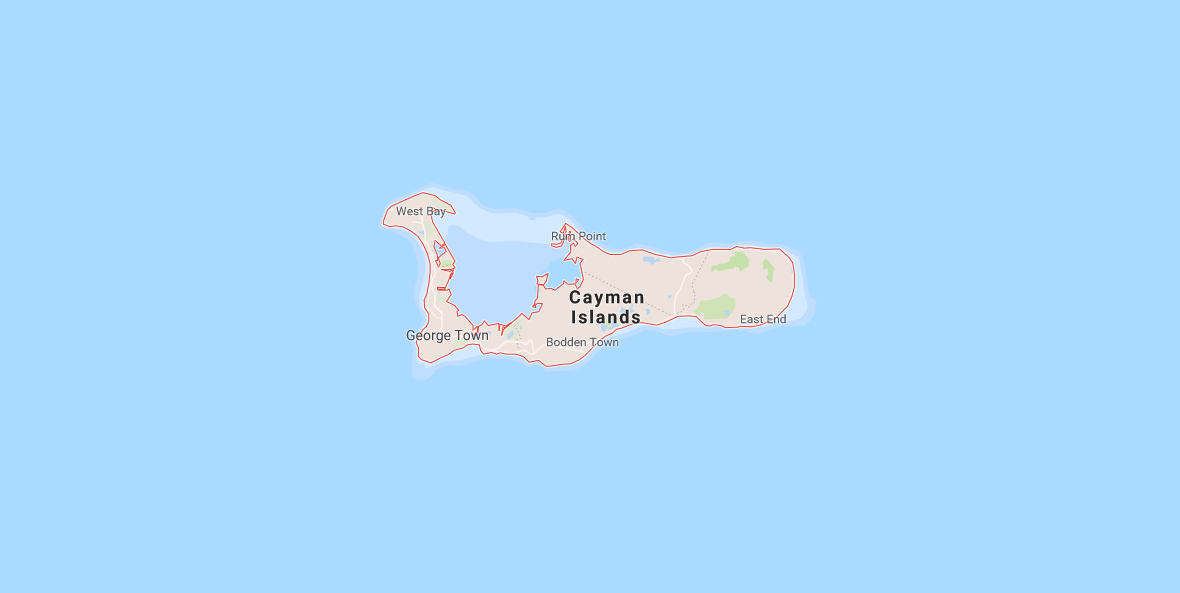 Coming from the Cayman Islands, FastestVPN promises not to store any of your personal data. Plus, it comes with no previous data leaks. Our Score: 10/10.
Just like with any VPN review that we publish on TechNadu, we'll start by taking a look at FastestVPN's background. This will reveal important information about whether you should trust this VPN, in the first place.
Jurisdiction & Applicable Laws
This VPN proudly states that it comes from the Cayman Islands. Known as one of the most attractive vacation spots on the planet, the Cayman Islands also provide fertile ground for privacy-related businesses, and here's why.
First of all, you should know that this an autonomous territory, often associated with the British monarchy. However, the laws from the UK don't apply here as the Cayman Islands are free to pass their own legislation. This is precisely what happened with the recently introduced Data Protection Law (DPL). This set of laws has introduced new rights related to the use of personal information – with the goal of limiting data logging in many different ways. And also, it fully applies to FastestVPN as well.
FastestVPN says that it doesn't collect your personal information, and we have no reason not to believe this company. After all, the Cayman Islands support this kind of data protection – which means that your private data can truly stay private.
Previous Data Leaks
Later on in the article, we're going to test FastestVPN for data leaks. However, in this segment, we take a look at past data breaches that might have exposed user data on a larger scale.
You will be happy to know that even though there isn't plenty of information about this VPN provider on the Web, they didn't have any data leaks in the past. This seems to be a fairly small VPN service (in terms of its user base), which gives us hope that they truly care about each individual user. In this aspect, we give FastestVPN the highest score.
Supported Platforms & Devices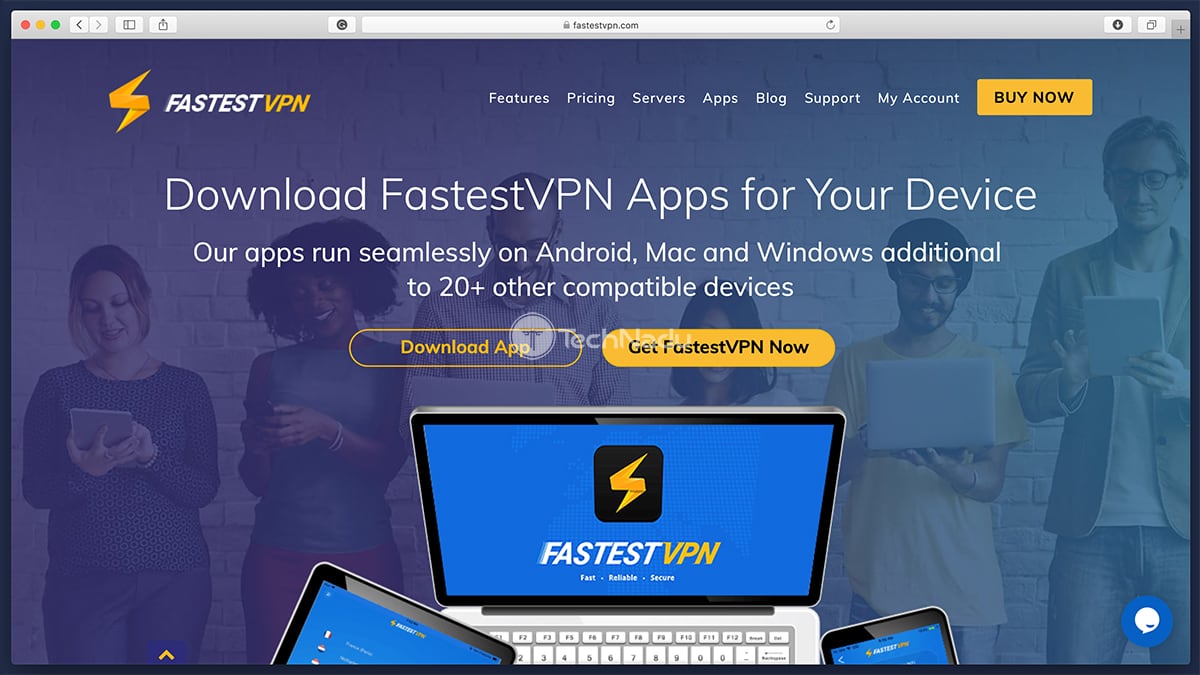 FastestVPN offers a nice range of native apps. There are also freshly released Web browser extensions as well. Our Score: 8/10.
Now, it's time to take a look at the list of supported devices. Top-rated VPNs bring native apps for all popular (and less popular) platforms, allowing you to easily install and use them. Here's how FastestVPN ranks in that aspect.
Platform Compatibility
Desktop Platforms
Windows, macOS.
Mobile Platforms
Android, iOS
Web Browsers
Chrome, Firefox.
Routers
DD-WRT, Tomato, OpenWRT, and many others.
Other Devices
Android TV, Amazon Fire OS, smart TVs.
In terms of desktop platforms, you can count on Windows and macOS with FastestVPN offering native apps (Linux is also supported – but via manual configuration only). And to keep yourself protected on the go, you can use this VPN's Android and iOS apps.
If you prefer to secure your Web browser only, there are freshly released extensions for Chrome and Firefox. However, these are proxies and not fully-featured VPN applications. Therefore, we always recommend going for a native VPN app – and FastestVPN offers plenty of those.
Interestingly enough, there's an Amazon Fire OS app. You won't find this one on the Amazon App Store, which means that you need to sideload it. The same applies to a wide range of Android TV boxes (FastestVPN offers an Android TV app).
Then, there are platforms such as Linux, Kodi, gaming consoles, and even Apple TV. Even though you'll see their logos among the supported platforms, you can't rely on native apps here. Instead, you'll be redirected to tutorials on how to manually configure different VPN protocols. And in some cases, you'll be redirected to tutorials on how to install FastestVPN on a router.
Installation & Initial Configuration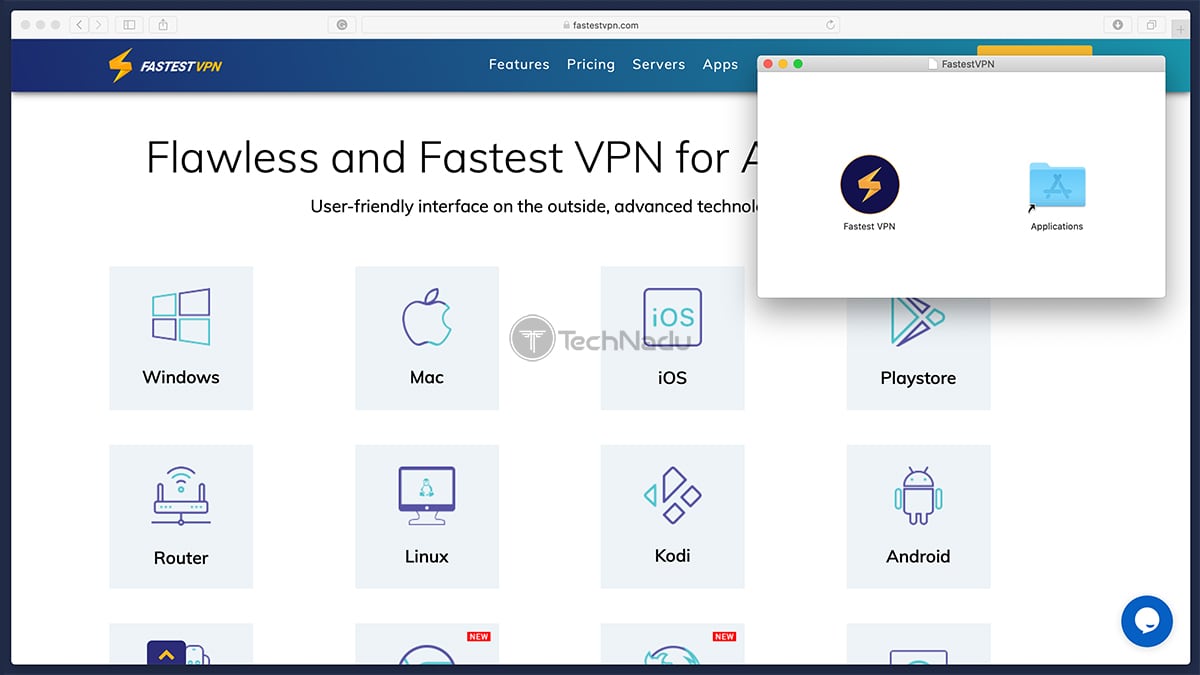 You can get started with FastestVPN within minutes. Download the app from the website, run its installer, and you're set. Our Score: 10/10.
As with any VPN service, you need to start by signing up for FastestVPN. With an active subscription in your hands, you can proceed to download this VPN's application (based on your preferred operating system). Unlike with other VPNs, there's no need to log in to your account on the official website. Instead, download the app and you can sign in once the installation is complete.
The entire process of installation took only a few seconds on our time. On macOS, we have downloaded the application (which came as a ZIP file), unpacked it, and then we had to drag-and-drop FastestVPN into our Applications folder. Upon the initial launch, FastestVPN will ask for your user credentials. Supply the needed information and you'll be greeted by its home screen. All in all, a very simple procedure.
Prominent Features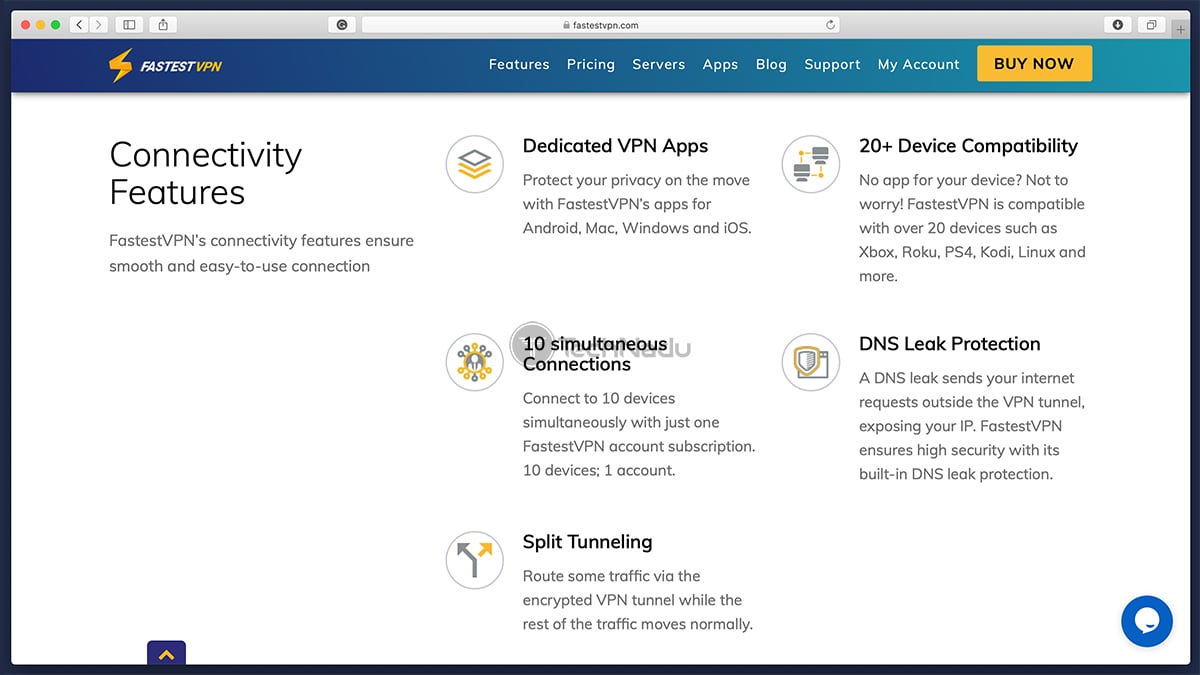 FastestVPN covers the basic features well, and it has also started to include more advanced options during the last couple of months. Our Score: 7/10.
This VPN does have numerous interesting features listed on the website, which we're about to show you. The following table acts as a comparative point between VPNs, so here's how FastestVPN meets the following set of criteria.
VPN Features Checklist
DNS Leak Protection
YES
IPv6 Leak Protection
YES
Kill-Switch
YES
Ad-Blocker, Anti-Malware
YES
Unlimited Server Switches
YES
Unlimited Bandwidth
YES
Unlimited Data
YES
In terms of the basics, FastestVPN is doing a good job. It is protecting you from DNS and IPv6 leaks, and you can use the VPN with no limitations whatsoever. In addition, it even blocks malicious ads and fights against malware (even though we couldn't exactly find a detailed explanation of how this works). However, it falls short when it comes to more advanced features.
Among other features, you should know that FastestVPN has recently introduced two new features. First, we have split tunneling – allowing you to choose specific apps that are allowed to use your VPN connection. However, even though this feature is heavily advertised on FastestVPN's website – it's available on Android only. Then, there's also a 'Smart Connect' feature, designed to connect you to the fastest server (or the nearest one, based on your location).
And also, let's not forget that FastestVPN now comes with a kill-switch enabled by default on many operating systems. This feature is designed to shut down your Web connection if you get disconnected from a secure server. As such, it prevents possible leaks.
Server Count
FastestVPN brings one of the smallest server networks of all the VPNs that we've tested so far, with 350+ units on offer. Our Score: 3/10.
When looking for a VPN, you need to pay special attention to its server count. Ideally, you want a VPN with plenty of servers found across the entire planet. This ensures smooth performance even during peak hours.
Server Count Info
Number of Servers
350+
Number of Locations
40+
Number of Countries
30+
Specific Cities Selection
YES (for the USA only).
Unlimited Switching
YES
Finding on-point information about FastestVPN's server count is a tough task. The majority of VPNs proudly state the number of servers they offer, which isn't the case here. That's why we have turned to the company's support team to get our answers.
We were told that they have over 350 servers in 30+ countries (and 40+ locations). Even though we can verify the number of countries, we can't verify the number of servers. However, we do believe that FastestVPN operates a relatively small server network. In comparison to top-rated VPNs that have over 5,000 servers, FastestVPN doesn't seem all that good.
Lastly, it's important to be said that you can switch between different servers with no limitations. And also, you're able to connect to specific cities (which applies to US-based servers only), which is important if you're planning to unblock services available in specific cities or regions.
Ease of Use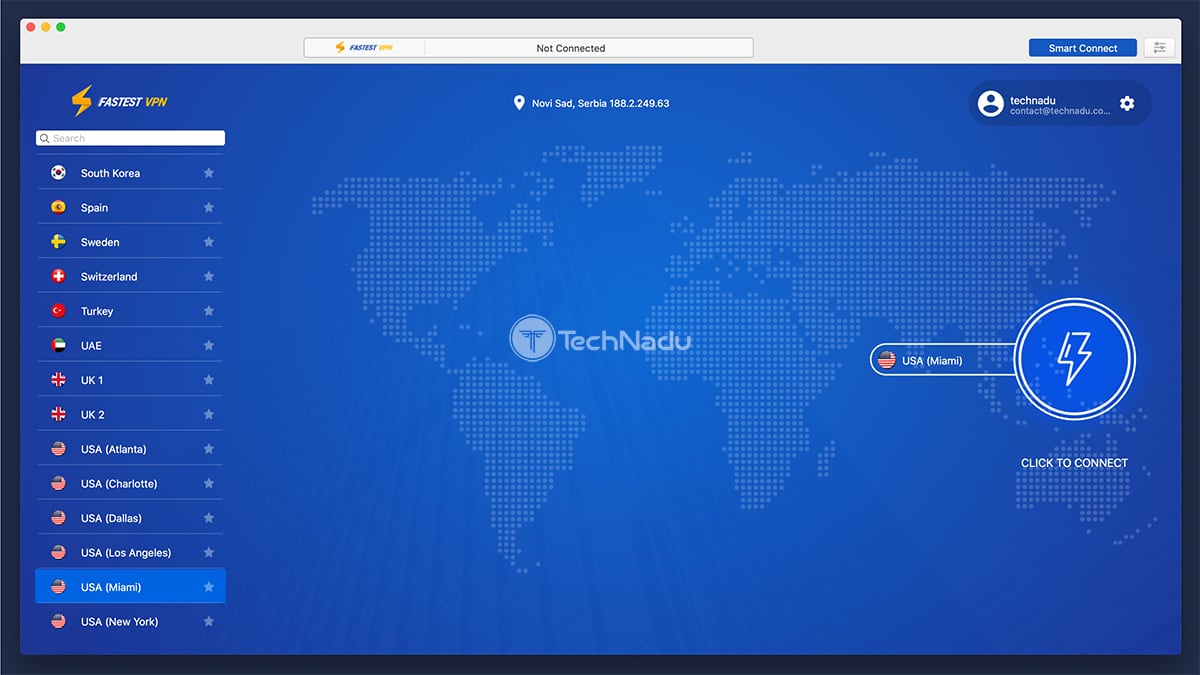 FastestVPN now comes with an improved UI – much easier to use than before. However, what we didn't like is the lack of customization. FastestVPN is designed for average home users who want everything to be automated. Our Score: 7/10.
As mentioned earlier, FastestVPN has been going through rapid development during the last few months. It now comes with a greatly improved interface that's much easier to use. We've tested this application on our macOS computer, so let's see what you can expect.
Once you log-in to your account, FastestVPN will show you its home screen – where you'll find pretty much everything you need to get started. On the left side of its UI, you'll see a list of server locations. Click on a location to select it, and then click on the prominent lighting-style button on the right. After a few moments, FastestVPN will connect you to the chosen server and you can continue browsing the Web with a new IP address. To disconnect, click on that same button again.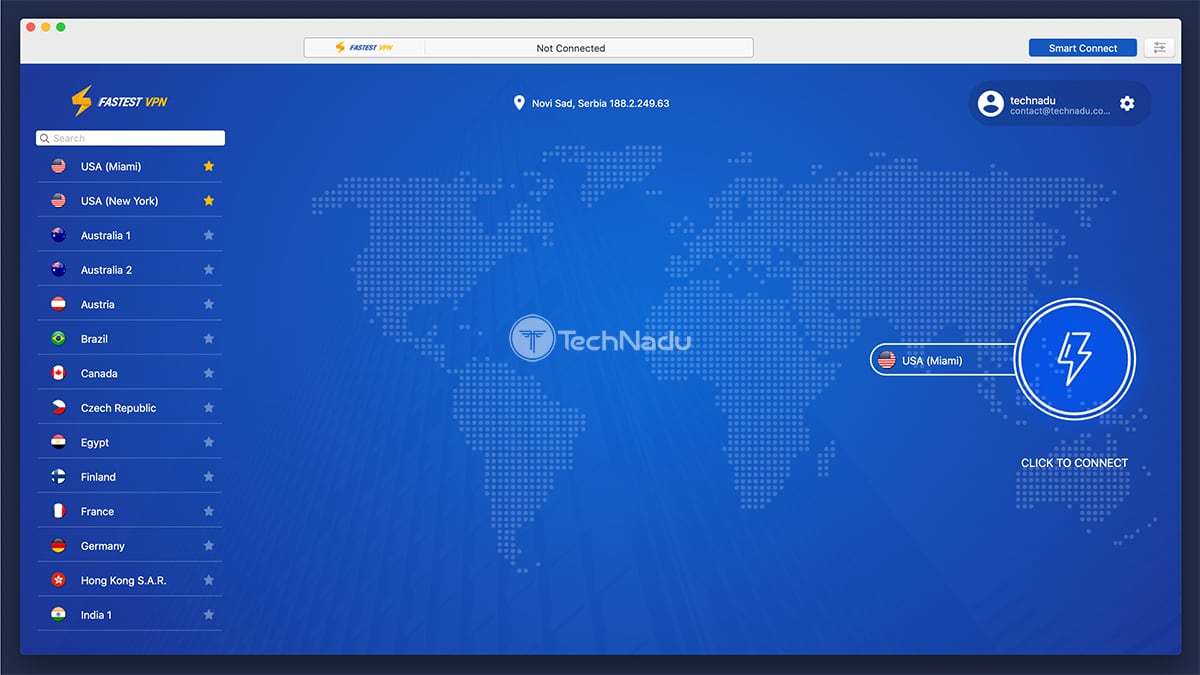 Once you start using the app on a regular basis, you'll find that having a list of favorite locations could speed up your workflow. So, all you need to do is click on the star icon next to each location's name. This will move the selected location to the top of the list, for easy access.
If you check the top-placed toolbar of FastestVPN's macOS application, you'll see several buttons and labels. In the center, there's a notification-type field that tells you whether a VPN connection is active (or not). On the right, you'll find the recently introduced 'Smart Connect' feature – that automatically picks the most suitable server based on your physical location. And then, you'll also find a button that takes you to the application's settings.
When it comes to options that you can fine-tune, FastestVPN doesn't offer much. On macOS, you can choose between two available protocols (IKEv2 and IPSec) and you can review your account details. Strangely enough, you'll see some typos here (as well as on FastestVPN's official website), which doesn't leave a positive first impression.
Media Streaming & Torrenting Support
FastestVPN unblocks Netflix and Disney Plus, and you need to use OpenConnect to unblock BBC iPlayer and Prime Video. Also, it supports P2P file transfers. Our Score: 7/10.
Media streaming support is an important aspect of any VPN service. After all, many of us are using VPNs to unblock popular streaming services. This is precisely why we test each VPN against the world's most popular streaming services.
Media Streaming & Torrenting Support
Netflix US
YES
Hulu
NO
BBC iPlayer
YES (via OpenConnect)
Amazon Prime Video
YES (via OpenConnect)
Torrenting (P2P)
YES
First, we've tested FastestVPN's native application against the world's most popular streaming websites. As per our tests, FastestVPN can unblock the US version of Netflix. When testing Hulu, BBC iPlayer, and Amazon Prime Video – we were first unable to access any of those. However, this is when we found out that you need to use SSL/OpenConnect to unblock BBC iPlayer and Amazon Prime Video.
Upon installing the OpenConnect GUI on our computer, and digging to find the information about the correct SSL server address of servers from the UK and USA – we were able to stream videos from BBC iPlayer and Amazon Prime Video. So, there is a way to unblock those two services. However, you'll need to go through another layer of manual configuration, which does complicate things a little bit.
Also, let's not forget to mention that FastestVPN now works with Disney+ as well, and fortunately – this works from within the app. This means that unblocking Netflix and Disney Plus works like a charm, but you'll have to jump through hoops to unblock additional streaming services.
Another good piece of news here is that FastestVPN supports torrenting. To get the best possible speeds, we recommend connecting to a nearby server. Highly remote servers will provide you with foreign IP addresses but they'll also throttle the speed of your connection quite a bit.
Security & Privacy
Based on our research and tests, FastestVPN is able to protect your true information – and it produces no data leaks either. Our Score: 10/10.
No matter what kinds of bells and whistles are there, VPNs don't matter much if they can't keep you safe online. This is why we give special attention to this segment, as we try to uncover the truth regarding three different aspects – encryption protocols, logging policy, and DNS leaks. So, here's what you need to know.
Supported Encryption Protocols
FastestVPN is designed to keep your data secure by using the OpenVPN 256-bit AES (Advanced Encryption Standard) protocol. This is believed to be the strongest VPN protocol right now and practically uncrackable. On top of that, FastestVPN also relies on additional VPN protocols. These are PPTP, L2TP, and IKEv2.
Among the supported protocols, we recommend you to use OpenVPN as this one brings just the right combination of security and performance. Other protocols might bring faster performance but all of them come with more or less severe vulnerabilities.
Logging Policy
By taking a look at this VPN's Privacy Policy, we can see the following statements. First of all, this VPN doesn't collect any logs. The only thing they collect is your email address (used for registration purposes). If you decide to deactivate your account, your email address will be removed from FastestVPN's servers.
To be honest, this privacy policy sounds too good to be true. You are encouraged to do anything you want on the Web, including downloading torrent files. However, there's no way to truly test all those claims as FastestVPN is still a relatively new VPN provider. So, based on its current reputation, we can put our trust into this legal document.
DNS Leak Test
Lastly, we also want to make sure if FastestVPN isn't producing any alarming data leaks. This is done by connecting to a secure connection by using this VPN and running a DNS leak test that detects problematic behavior.
We are happy to say that FastestVPN isn't producing any leaks. The websites that you visit will see you 'virtual' IP address, which cannot be traced back to our 'true' physical location. Therefore, we conclude that in terms of security, FastestVPN is doing its job well.
Speed & Performance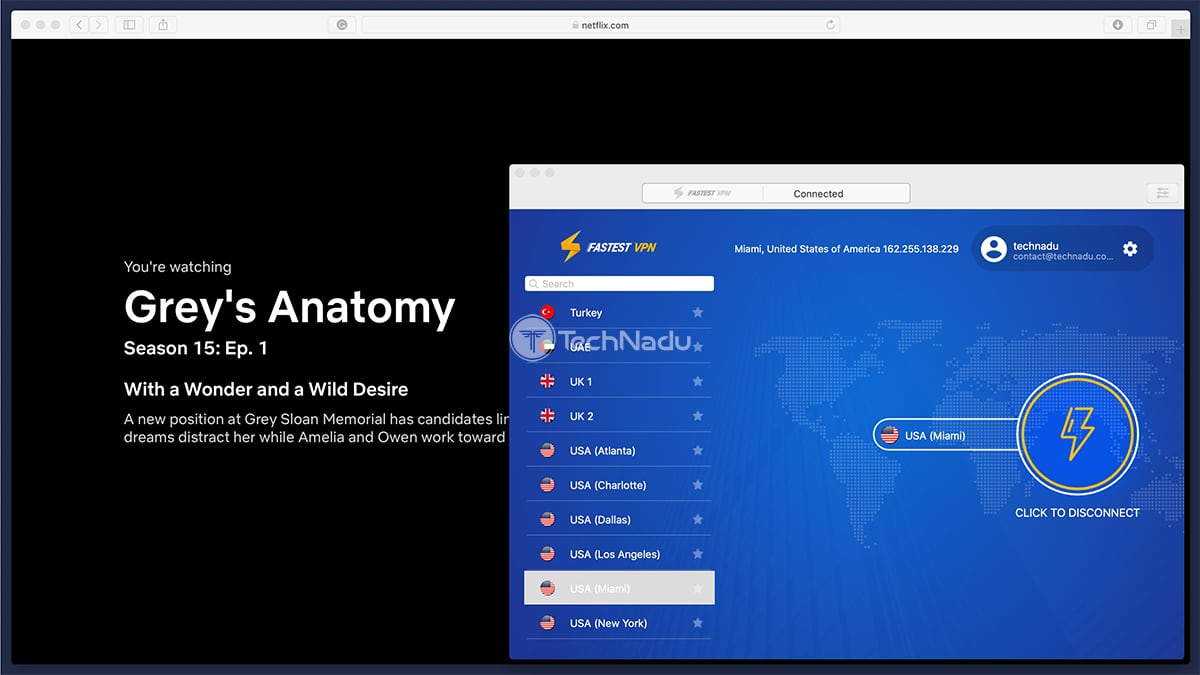 FastestVPN really disappoints when it comes to its performance. This especially applies to its servers used for media streaming. Our Score: 2/10.
We're sure that you're interested in knowing how fast this VPN performs. To reveal that information, we've connected to several secure servers and tested their speeds. So, here are the results.
We start out by checking the speed of our Web connection – without a VPN involved. This provides us with baseline data that we use to calculate by how much FastestVPN throttles our Web connection. When it comes to our 'naked' speed, we got 487.56 Mbps for downloads and 48.45 Mbps for uploads.

Then, we have proceeded to connect to a nearby server, which should provide optimal performance. For this task, we've decided to use the VPN's 'Smart Connect' feature. So, in this instance, we got 141.76 Mbps for downloads and 46.24 Mbps for uploads.

Lastly, we've connected to a secure VPN server in the USA – as this is often the most popular location among VPN users. We've expected speed to deteriorate further and that's exactly what happened. We got 32.24 Mbps for downloads and 30.02 Mbps for uploads.
| | | | |
| --- | --- | --- | --- |
| | Download Speed | Upload Speed | Speed Reduction |
| Baseline Speed | 487.56 Mbps | 48.45 Mbps | 0% |
| Nearby Server | 141.76 Mbps | 46.24 Mbps | 71% |
| Remote Server | 32.24 Mbps | 30.02 Mbps | 93% |
We can say that FastestVPN throttled our Web connection by 82% on average. We don't have to tell you that this isn't the best result. What's problematic is how poorly this VPN's US-based server performed, and you can only use this one to stream Netflix.
Customer Support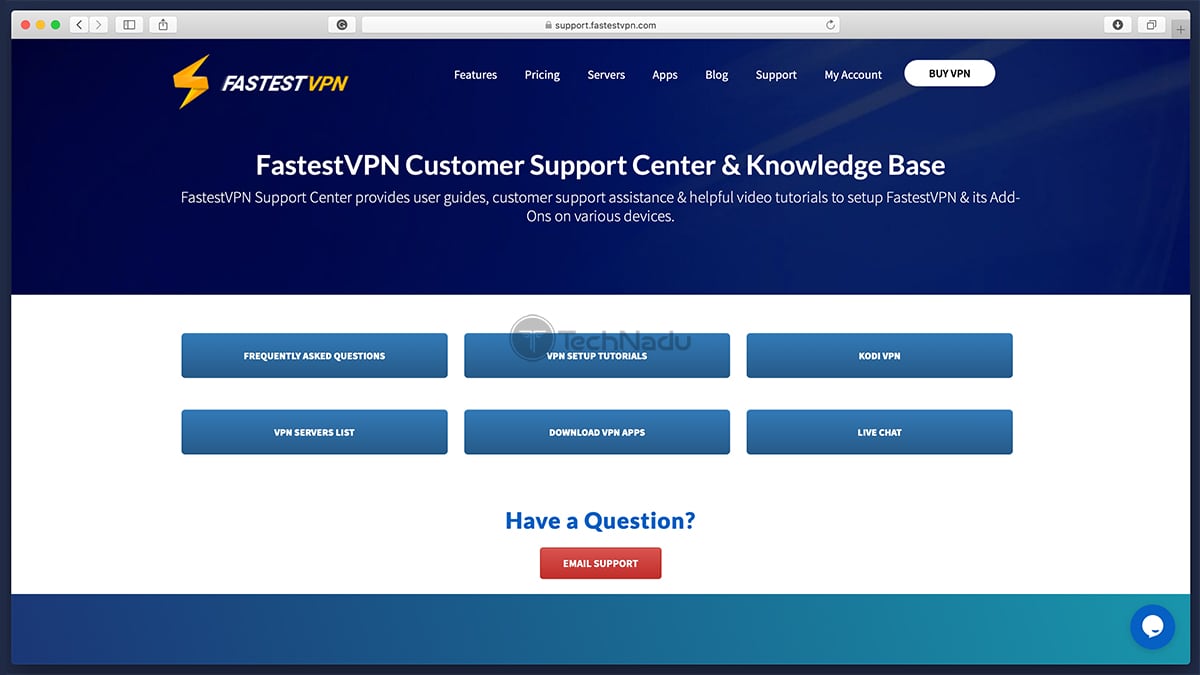 There are numerous support channels – some of which are more helpful than others. Overall, FastestVPN is there for you, always willing to assist. Our Score: 8.5/10.
Without having someone to rely on, using a VPN can become a hectic experience. After all, VPNs are technical solutions, so something can go wrong with no clear explanation. That's why you need a VPN that has your back when you need it the most. We've checked FastestVPN's support, so here are the customer support channels that you can use.
Live-Chat Support: This VPN offers live-chat support on its website. You can launch this option from just about any page, and someone is always waiting for you. We've used this option a couple of times – and FastestVPN's support agents were very helpful.
FAQs: A section with frequently asked questions is there to help you clear up some doubts, especially about installing and using this VPN on a certain set of platforms.
Setup Tutorials: You'll be happy to know that there are detailed guides (plagued by grammatical errors) that teach you how to install this VPN on a wide range of systems.
Email Support: Lastly, you can always send an email to this company and open an official support ticket.
Pricing
FastestVPN's one-month plan is quite expensive. However, you'll find incredibly steep discounts – if you know where to look. Our Score: 9/10.
FastestVPN comes with a series of subscription plans, where some of them offer really attractive savings. The best way to understand what you're getting is by looking at the table found below.
| | | | |
| --- | --- | --- | --- |
| Subscription Plan | Total Price | Per Month | Savings |
| 1 Month | $10.00 | $10.00 | 0% |
| 1 Year | $29.95 | $2.49 | 75% |
| 3 Years | $39.95 | $1.11 | 89% |
| 5 Years | $49.95 | $0.83 | 92% |
We have to say that FastestVPN's one-month plan seems quite expensive, considering what it offers. However, if we skip this subscription plan, we see unbelievably steep discounts. For example, buying a one-year subscription will cost you only $2.49, which is definitely more affordable than what other VPNs offers. And if you go for its even 'lengthier' plans, you can buy FastestVPN for only $0.83 per month. This is the lowest price of any VPNs we've seen so far.
Let's not forget to mention an important fact – depending on from which website you come, FastestVPN offers you different subscription plans. For example, you can visit FastestVPN from TechNadu and you'll see a 3-year plan, priced at only $0.56 per month. This means that you'll get to save 95%.
It's also worth noting that there's a 15-day money-back guarantee and you can pay by using your credit card or PayPal account. Unfortunately, there's no way to pay with Bitcoin, so your transaction can't be 100% anonymous.
Do We Recommend FastestVPN?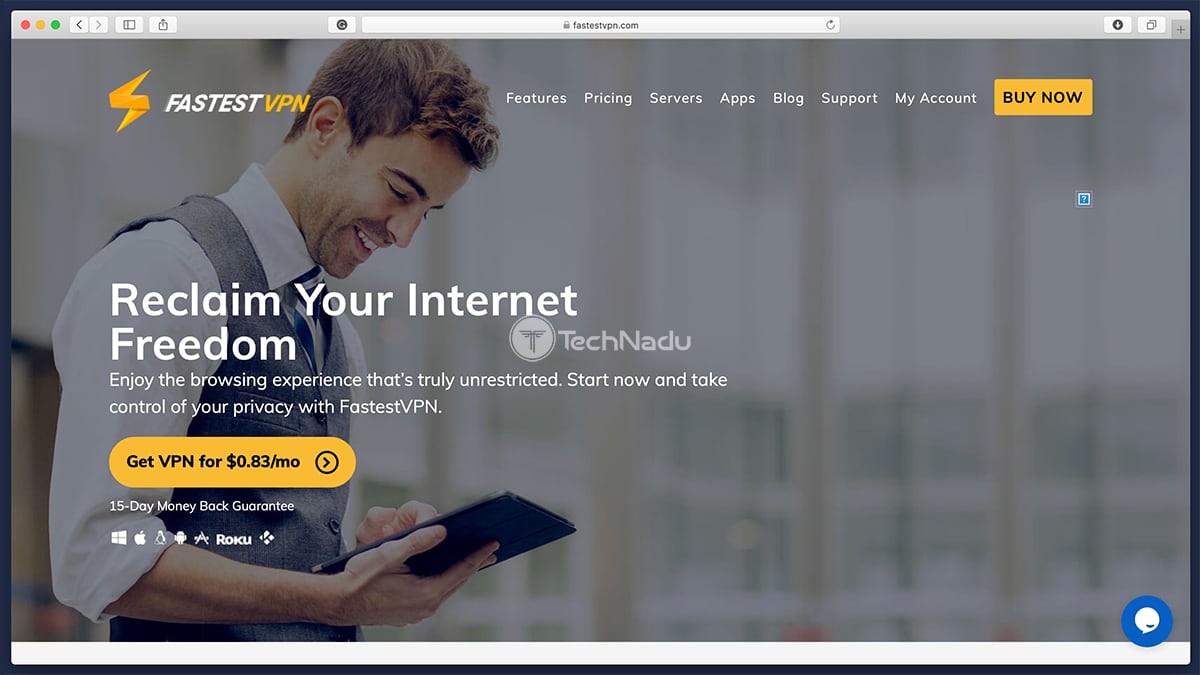 FastestVPN is not a typical VPN service. This isn't the right choice for those for more advanced VPN users looking for plenty of fine-tuning. However, this might be the perfect choice for those who simply want to secure their Web browsing. It doesn't collect your data, secures your Web connection, and can be quite affordable. All in all, this VPN isn't for everyone – but it serves its target group quite well.
PROS: No data collection; No data leaks; Supports torrenting; Unblocks Netflix and Disney Plus; Quite affordable.
CONS: Small server count; Doesn't work with all streaming platforms; Problematic performance.
OUR SCORE: 7.4 out of 10!
Once again, we recommend FastestVPN to average VPN users who don't need all the bells and whistles. If your only goal is to secure your Web browsing and go anonymous online, don't hesitate and subscribe to FastestVPN right now!