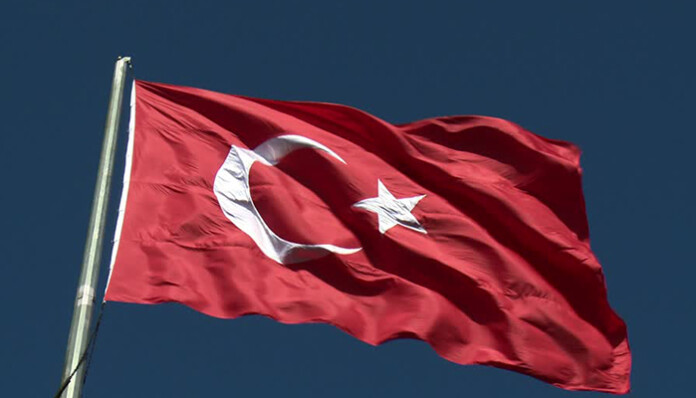 Turkey is one of the countries with strict online censorship. The situation didn't get any better after Turkey's failed coup attempt in 2016, leading the government to introduce even stricter rules to the online world. This has left many Internet users searching for a solution to these roadblocks, and that's exactly what we offer in this article. Let's talk about the best VPN for Turkey in 2018.
Why Do You Need a VPN in Turkey?
If you live in Turkey, the chances are that your Web browsing is being monitored. It is a known fact that Internet service providers of this country are working with the government on filtering all data that they come across. As you can imagine, the authorities are explaining this as their way of fighting against terrorism. However, where this leaves average Internet users who want to access the Web without any restrictions? It leaves them with limited options.
VPN applications are designed to reroute your Web browsing data through a remote and secure server. This means that your ISP (Internet service provider) won't be able to see your online activity nor to collect your personal data. As an added bonus, you will get to access previously restricted websites and use Web services that were previously blocked.
5 Best VPN for Turkey – Bulletproof Solutions
Finally, let's jump to what you really want to know. We are going to present you five of the best VPN applications that will grant you all the benefits of opening the Web and browsing it without a single roadblock. Keep on reading.
Option #1: ExpressVPN
Overview
Supported Platforms
Windows, MacOS, Android, iOS, Web Browsers, Routers.
Pros
Highly polished UI; Amazing platform presence; Smooth and reliable performance; Bulletproof encryption.
Cons
On the expensive side.
Visit
ExpressVPN
No matter if you want to connect to a server abroad or inside Turkey, ExpressVPN provides an answer. This highly polished VPN has been one of our favorites for a very long time, and never managed to disappoint us.
ExpressVPN is available on pretty much every popular platform, and you get to use 3 instances (connections) at the same time. Install the software, connect to a remote server, and that's pretty much it. The application will grant you a new IP address and will encrypt all your browsing data, without any fear of it leaking online. On top of that, our test showed that you can count on reliable and unthrottled connection, which can usually be a big downside of using a VPN.
To learn the specifics about this VPN, head on our review of ExpressVPN.
Option #2: IPVanish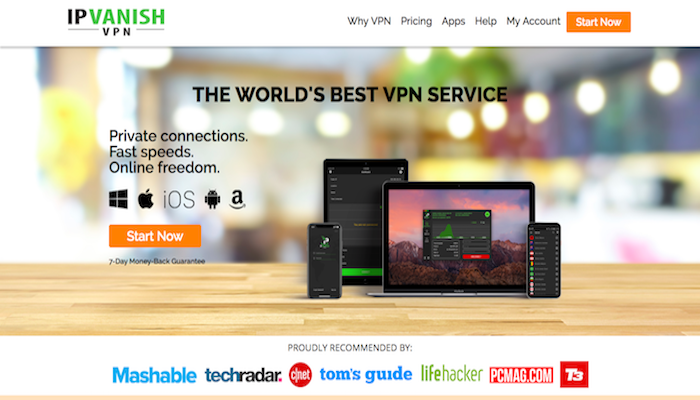 Overview
Supported Platforms
Windows, MacOS, Linux, Android, iOS, Windows Phone, Routers.
Pros
Very capable all-around VPN; Huge platform compatibility; Superb performance.
Cons
Customer support tends to be slow.
Visit
IPVanish
If you really care about retaining the maximum speed of your Web connection, you are going to like what IPVanish has to offer. Once again, this VPN can be used to connect to servers outside and within Turkey, having servers located in Bursa, Istanbul, and Izmir.
During our speed tests, IPVanish performed admirably. This is something you should really care about if you don't have a broadband Internet access. That's because you don't want a VPN to throttle your Web connection, making it hard to browse the Web. Among other notable features, IPVanish offers the OpenVPN encryption protocol, known for its tough and bulletproof security. Finally, you can be sure that IPVanish will take you where you want to go – by unblocking pretty every website and Web service found online.
Before you make up your mind, it's a good idea to learn more about this application. If you'd like to see what else is on offer, read our IPVanish review.
Option #3: NordVPN

Overview
Supported Platforms
Windows, MacOS, Android, iOS, Browser Extensions.
Pros
Polished UI; User-friendly experience; A double layer of encryption.
Cons
Throttles your Web connection speed.
Visit
NordVPN
Next up on our list of the best VPN for Turkey is NordVPN. This is a very familiar name in the community of VPN users since this has been one of the most popular options for a long time now. As you can imagine, there are a couple of good reasons for that.
First, you need to know that NordVPN is one of the easiest VPNs to use. It's not that this type of software is difficult to master but certain subtleties can go a long way. With its highly polished user interface, you can become invisible on the Web in a matter of a few clicks. Then, there's an interesting security feature. NordVPN offers a double layer of protection by encrypting your traffic through two secure servers. Needless to say, this will destroy every single trace of you being online. As a result, you will feel some throttling.
If you're interested in getting to know this VPN a bit better, check out what our experts think about NordVPN.
Option #4: VyprVPN
Overview
Supported Platforms
Windows, MacOS, Linux, Android, iOS.
Pros
Very fast performance; Nicely designed UI; Free 3-day trial.
Cons
Limited payment options.
Visit
VyprVPN
A very interesting thing about VyprVPN is that it operates its own network of servers. Since the company is in charge of the equipment and connections, you can count on blazing speeds. Therefore, VyprVPN stands out as an interesting choice for those who want to stream content on the Web.
Aside from its amazing performance, VyprVPN takes care of your privacy as well. Thanks to a proprietary technology called Chameleon, this VPN is promising to keep your data away from your ISP and any government agency. In fact, even VyprVPN doesn't store your data on their servers thanks to the company zero-logs policy. The only downside is that you need to opt for the premium plan, billed annually, to take advantage of these features.
To learn more about differences between this VPN's basic and premium plans, go to our in-depth review of VyprVPN.
Option #5: PrivateVPN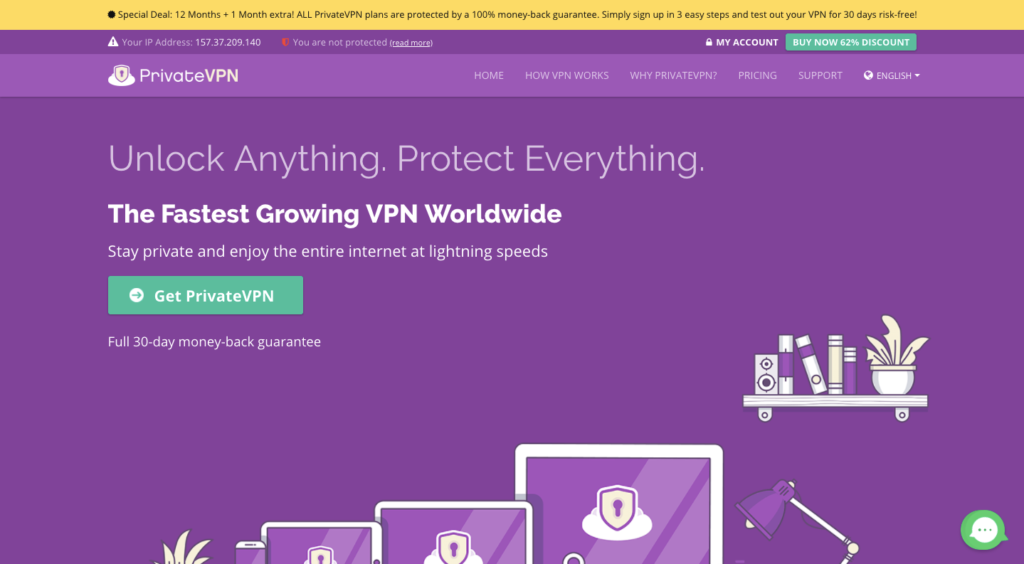 Overview
Supported Platforms
Windows, MacOS, Linux, Android, iOS, Routers.
Pros
No usage logs; Large server network; Helpful customer support; Good value.
Cons
Not the most polished UI.
Visit
PrivateVPN
Based in Sweden, PrivateVPN is a new addition to the world of popular VPN applications. Even though it's last on our list of the best VPN for Turkey, it certainly isn't the least. On one hand, you have numerous helpful features and a complete protection suite. On the other hand, this VPN provides an incredibly good value for your money.
If you want to overcome roadblocks of browsing the Web in Turkey, you need a VPN with a large server network. PrivateVPN is your answer to this with their 80+ servers located in 52 countries around the world. There's also a very strong encryption protocol, typically used by banks and military. And finally, PrivateVPN doesn't keep any logs of your activities – making it very interesting for those care about their privacy. Plus, you get to use this service on six devices at the same time.
If you want to dive deep into this VPN's features, don't forget to read our review of PrivateVPN.
Best VPN for Turkey: Additional Considerations
TechNadu wants to helps you to make an informed decision before committing to a VPN. That is why we'll take a look at the current situation in Turkey, and what this means for average Web users. Keep on reading to learn more.
Turkish Censorship Laws
During the last couple of years, we've witnessed Turkey's attempts to tightly control the Web. This was made possible via two invasive laws, the Electronic Communications Law and the Internet Act. As a result, organizations like the Human Rights Watch have criticized this situation many times before but without any result.
One of the results of the recent military coup was tighter control of social media. Websites like Twitter, Facebook, and YouTube were banned in the past, where many of these are still not fully available. In addition, file sharing websites are also blocked such as The Pirate Bay, Megaupload, Dropbox, and numerous others. The only way to keep using these without any restrictions is by employing a VPN.
Getting a Turkish IP Address
It is also worth noting that you can use a VPN not only if you want to access blocked websites. For example, you can use it to get a Turkish IP address and continue using the Web as usually. The only difference here is that your connection will become encrypted. Therefore, none of your data will be collected.
Is There a VPN Ban in Turkey?
A couple of weeks ago, news started circulating about Turkey banning VPN applications. This turns out to be true, and there is a VPN ban in Turkey at the moment. However, it will take a lot of time and effort for the authorities to fully block this kind of software. That's because many of those are headquartered outside of this country, as is the case with all options on our list of the best VPN for Turkey. This means that no matter which one you pick, all of them have mechanisms to fight against this decision.
Are VPNs Legal in Turkey?
Even though this country is currently battling against VPN providers, using them isn't illegal. However, you need to do your research about VPN applications that still work without any issues. This is where articles like this one are of great help. As noted earlier, all of the options in this article still work without a single issue.
Should You Use a Free VPN in Turkey?
Your privacy should of the utmost importance, and you shouldn't trust just about anyone to protect it. This certainly isn't the case with free VPNs and let us tell you why.
First and foremost, there are no guarantees that your data will be truly protected. In general, if you don't pay for a service – you become the product. Premium VPNs are premium because they have financial means to maintain their server networks. This is how they can guarantee your safety. There is also the question of throttling and performance. Premium VPNs are only VPNs that can let you continue using your Web connection without having to lower its speed.
Final Thoughts
Dear readers, this is where we conclude our article on the best VPN for Turkey. If you have additional questions or doubts, don't hesitate to let us know. You can use the comments section found below.
We would also like to ask you to share this article one. Let's spread the word about how Internet users in Turkey can keep their privacy. Thanks!