PlayerUnknown's Battlegrounds or PUBG is one of the most played multiplayer battle royale games with millions of daily active users worldwide, but it remains inaccessible in many countries. Either geo-restrictions or network censorship restricts the players from accessing the game. But no more; with the best VPN for PUBG, you can bypass any geo-block and experience fast-paced gameplays from anywhere. 
Though PUBG is developed by KRAFTON, a South Korean gaming company, the mobile versions and a few other counterparts are developed in partnership with China's Tencent Games. Tencent's involvement didn't go well with the governments of different countries. That's why countries like Nepal, India, and Bangladesh have banned this game to protect their citizens' data from Chinese agencies. And countries like UAE, Iraq, and Pakistan have banned PUBG with the complaint that it has violent visuals. So, if you're staying in or traveling to any of these countries, you can play PUBG and PUBG Mobile with a VPN. 
Moreover, while playing a real-time first-person shooting game like PUBG, it's important to have a stable internet connection. Otherwise, we all know it's frustrating to see your opponent winning even when you've got better skills and real-time strategy. Well, whether you play in the multiplayer mode or PUBG battle royale, high ping and latency always make your game lag with insane downtime to load the UI with your saved characters and maps. That's why you lose multiple matches even after being in the pro league. But when you use a VPN for PUBG, you get a low ping, latency, and encrypted connection with unlimited bandwidth; hence, you can ensure smooth gameplays and easy wins. 
Not only that, using a VPN for PUBG Mobile can help you play on the go using public Wi-Fi hotspots. You can also access unique camos and special deals that are not yet available in your region. In short, if you want to optimize your gaming experience while ensuring complete web protection, you must have the best VPN for PUBG. Here, we've provided a complete guide on choosing a VPN for PUBG, so let's take a look.
How to Play PUBG With a VPN
As we've mentioned, PUBG is unavailable in many countries. Players from those locations can't find it on the Play Store/App Store or access the official website to download other native applications.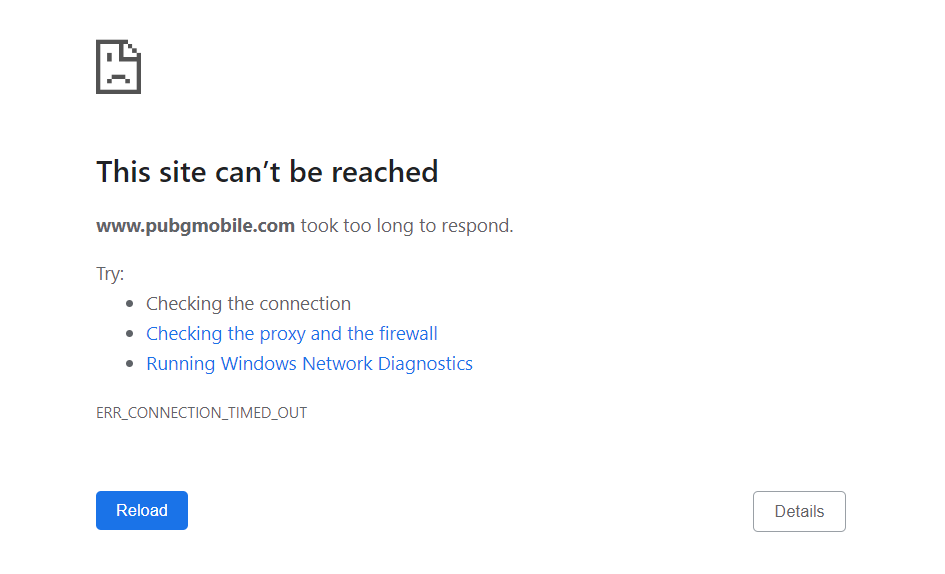 Thankfully, you can use a VPN to spoof your actual location and IP. This way, you can pretend to be in a country where PUBG is available, so you can smoothly access the mobile and PC app to play anytime. Here is a step-by-step guide on how to play PUBG with a VPN:
First, pick a VPN from the below list; we recommend ExpressVPN. (You can try it risk-free for 30 days.)
Next, visit its official website and sign up for a subscription.
Now, download the suitable client app on your device and log in with the right credentials. 
Then, choose a VPN server in your preferred location where PUBG is available.
Finally, hit the Connect button, and your VPN status will soon turn to connect.
However, make sure to connect to the VPN server each time before you access your PUBG account. And if you want to secure your complete web activity, keep the VPN active always. You must enable the kill switch and VPN leak protection features to stay anonymous in the event of sudden connection drops. 
Best VPN for PUBG
We've selected these top-performing VPNs after testing 60+ services and comparing their features, performance, and price. All these VPNs offer multi-platform support, thousands of servers in different countries, high speed with low latency, military-grade encryption, and more. Check out the 5 best VPNs for PUBG below.
1. ExpressVPN - Most-Used Gaming VPN
ExpressVPN offers a handful of servers in 94 countries and advanced encryption and security protocols. It boasts high speed and flawless performance with unlimited bandwidth and zero data cap on each server. So you can smoothly run PUBG without lag; even the rushed gameplays in ranked matches and multiplayer will be easy to win. All these features made it the main go-to VPN for PUBG fans.
Since ExpressVPN offers that huge number of servers, you can easily avoid the overcrowded ones and test each one's speed. All its servers maintain zero-knowledge encryption to ensure that neither your web activity nor any personal details like your real IP are saved on it. This way, you stay anonymous even during the most intense hacking attempts. 
Also, ExpressVPN is supported on all famous platforms, i.e., Windows, macOS, Android, iOS, Linux, Xbox, PlayStation, router, and more; hence you can play PUBG with VPN security on all your devices. It uses AES-256 bit encryption and some of the widely used VPN protocols like OpenVPN, L2TP/IPSec, and PPTP, along with proprietary Lightway. That's why your online traffic gets maximum security when connected to ExpressVPN. 
The provider strictly maintains a no-log policy and offers a 30-day risk-free trial to make its services more user-centric. If you're getting a subscription, check out our ExpressVPN review, as it will help you make the most of its services.
PROS
High-speed connection with no data limit.
Military-grade encryption.
High count of servers for better reach.
Zero ISP throttling.
CONS
Best for advanced VPN users.
2. NordVPN - Advanced Security with Double Encryption
If you want a technologically advanced VPN that offers concrete security, NordVPN will be the best choice for you. Yes, it incorporates the Double VPN mode, which encrypts your inbound and outbound traffic with high-level AES-256-CBC encryption twice. Its servers are distributed in 60 countries, so you can easily find the most suitable one to get improved ping while playing PUBG. 
Alongside that, NordVPN offers specialty servers to let you access PUBG servers in other countries while staying completely anonymous. Even though it uses complex technical methods to render quality services, people with any technical skill can use it smoothly. Yes, NordVPN offers a user-friendly interface. Furthermore, they strictly abide by their no-log policies, as confirmed by an independent audit.
It also supports multiple platforms on which you can play PUBG and PUBG Mobile, e.g., Windows, macOS, gaming consoles, Android, iOS, Linux, and a few VPN routers. To ensure a safe passage for your online traffic flow, you can connect all of your devices with VPN protocols like OpenVPN, IKEv2, and NordLynx. This way, you can bypass network restrictions and play PUBG on your office or school Wi-Fi. 
NordVPN offers a 30-day money-back guarantee to let you try its services before you pay for them. Learn more about the key features of this tool through our NordVPN review. 
PROS
Advanced security measures.
Speciality servers with DoubleVPN mode.
Complete obfuscation for bypassing bans.
CyberSec ad-blocker for device security.
CONS
Number of server locations can be improved.
3. CyberGhost VPN - Offers Dedicated IP Addresses
As the name suggests, CyberGhost VPN literally makes you a ghost when online. With servers in more than 90 countries, this VPN is undoubtedly an ideal choice for advanced-level PUBG players. Its subscription charges are standard, and CyberGhost delivers exactly what it promises. Starting from connection speed to bandwidth and impenetrable security with AES 256-bit encryption, you get a handful of favorable conditions to win all competitive matches.
Even if you want to play PUBG on your gaming console, you can either use CyberGhost on your VPN router or opt for buying their pre-configured routers. Just like the other VPNs on this list, CyberGhost maintains a strict no-log policy, so your web activities remain truly anonymous. Above all, making changes in this VPN's App UI is a cakewalk for the new users. And it offers dedicated IP addresses on all optimized gaming servers; hence, you can access your PUBG account without worrying about getting banned. 
CyberGhost VPN comes with native application support for Windows, macOS, Android, iOS, and Linux, so you can set up a one-tap connection on all PUBG-supported devices. To secure your online traffic flow, CyberGhost uses advanced protocols like OpenVPN and WireGuard, so that you stay protected from any DDoS attack and hacking attempts. 
This VPN also follows a zero-log policy to make sure your ISP and government agencies can't track you down ever for accessing PUBG in a region where it's banned. Get started with its 45-day money-back plan. Check our complete CyberGhost VPN review to find out whether it is the best choice for you.
PROS
Easy-to-use UI.
Optimized gaming servers.
Strict no-log policy.
45 days money-back guarantee.
CONS
Most suitable for beginners.
4. Surfshark - Supports Unlimited Parallel Connections
Surfshark is one of the best VPNs available for online gaming, and there is a reason to claim that. With thousands of servers in 65 countries, Surfshark is serving a huge user base even after being a relatively new VPN provider on the market. It is equipped with the CleanWeb ad-blocker, which blocks malware from entering your system along with ads and trackers. Its powerful kill switch, multi-hop technology, and no-data logging- all work together to provide you with a robust and reliable VPN for PUBG Mobile and PUBG PC.
Surfshark allows unlimited simultaneous connections, which means you can safeguard all your devices with a single VPN subscription plan. Yes, you can play PUBG with a VPN on the go and keep the web connection secure on your home devices at the same time. And it works on Windows, macOS, web browsers, Android, iOS, Linux, router, Xbox, PlayStation, etc.; hence, you get maximum coverage.
This VPN uses AES 256-bit encryption and VPN tunneling protocols like OpenVPN, IKEv2, Shadowsocks, and WireGuard. Your incoming and outgoing gaming traffic stays secure while using any of these protocols. And, you can connect to the Shadowsocks proxy server to max out the speed and play without encryption.
Surfshark's zero-knowledge servers don't save your personal details and offer you a 30-day free trial. There is more to explore about the features and services of Surfshark, which you can do by going through our detailed Sufshark review.
PROS
Ultra-fast servers in all countries where PUBG is available.
Unlimited parallel connections.
Shadowsocks for maximum gaming speed without encryption.
Works on all PUBG-supported platforms.
CONS
Speed loss on certain servers.
5. Ivacy VPN - Cost-Effective Gaming VPN
If you want the best VPN for PUBG at the most affordable price, look no further than Ivacy VPN. It is a go-to choice for all new PUBG players because of the low price point and many features. Ivacy comes with servers in 100+ countries, so you can easily find and connect to a server at the nearest distance of a PUBG server to reduce ping. Moreover, you can bypass geo-restrictions and reach PUBG servers in different countries to avoid the overcrowded ones in your present location. 
Just like the other premium VPNs, Ivacy also offers 256-bit AES encryption to make your traffic data unreadable to third parties. Alongside, it gets routed through highly secure VPN tunnels like OpenVPN, IKEv2, L2TP, and IPSec to ensure complete anonymity. The network kill switch and VPN leak protection feature offer you uninterrupted online security even when the connection drops.
The best part is that you can play PUBG on your PlayStation or Xbox as well. Yes, Ivacy renders support for routers, so you can install it on your VPN router and connect any device with it, including your gaming consoles. Moreover, you can use your Windows, macOS, Android, and iOS devices to play PUBG and PUBG Mobile with a VPN.
Ivacy offers no data logging policy to safeguard its users' interests. Its 30-day money-back guarantee plan provides a full refund if you don't like the services. Check out our Ivacy VPN review to learn about its pricing. 
PROS
Maximum countries covered under its server network.
Concrete protection with standard encryption and advanced VPN protocols.
Kill switch and leak protection for PUBG mobile.
Responsive customer support.
CONS
Overall performance can be improved.
Why Do You Need a VPN to Play PUBG?
If you want to bypass bans and access PUBG anonymously from any corner of the world, you need a VPN. A VPN also offers you high-speed gameplays with HD graphics on all PUBG-supported devices. So, there is no shortage of reasons why you should use a VPN for PUBG. We've listed the most important ones to help you understand the actual VPN benefits.
Bypass Bans and Geo-restrictions: PUBG is banned in countries like India, China, Bangladesh, etc. If you want to bypass geo-restrictions and access this game in any of these locations, using a VPN is the best solution. A VPN spoofs your real IP and location to help you connect to a VPN server in a different country where PUBG is available and get a virtual IP there to connect to the existing PUBG server in your desired location.
Improved Ping and Low Latency: You might know VPNs allow you to avoid overcrowded game servers and route your traffic flow through a separate tunnel to ensure it doesn't wait in the queue. In turn, you get a quick response from the game servers and amazingly low ping time. Alongside that, you can connect to the nearest VPN server of the game server to ensure your traffic data travels the least distance without any packet loss. That's how you get the low latency and blazing fast speed while playing PUBG.
Strong Encryption: If you mostly play PUBG using public Wi-Fi hotspots, you'll require impenetrable security to stay safe from the snoopers on the same web. Encrypting your traffic data with AES 256-bit keys is the easiest way to get advanced security. All premium VPN services offer military-grade encryption that makes your data unreadable to third parties. So, starting from your ISP to network admin and DDoS actors, no one can track what you're doing online. 
Protection Against DDoS Attacks: If you're a pro PUBG player and stream your gameplay on Twitch or Facebook Live, you may become an easy target of DDoS or DoS attacks. Yes, online trolls and stalkers can get to you anytime if your personal details like IP address and location are not secure while streaming. Since a VPN spoofs your real IP and location and encrypts your connection, no hacker can send you spam requests. Alongside, all the VPN servers are sufficiently equipped to withstand any DDoS attack. So, you can play without any worry. 
Bypass ISP Throttling: Whenever your ISP detects longer hours of heavy data usage, your network connection gets throttled. As a result, you face delayed gameplays with frequent lags and freezes. You can avoid such situations with a VPN; as it encrypts your gaming traffic, your ISP can't identify it. Hence you can play for longer hours with absolutely zero network throttling.
How to Choose the Best VPN for PUBG?
There are several VPN providers available, so you need to choose the one only after considering the below-mentioned factors. 
Number of Servers: If PUBG is blocked in your region, and you want the VPN to bypass geo-restrictions, you must check the number of servers it's offering. Alongside, check the server locations to ensure you can connect to a server that is close to the game server to reduce ping. 
Level of Encryption: Many gamers tend to ignore the possibilities of DoS or DDoS attacks while playing PUBG, but you must not make the same mistake. Hence, choose a VPN that maintains the Advanced Encryption Standard - it will secure your web activity from the prying eyes on the same Wi-Fi network. 
Speed & Performance: Before paying for any VPN subscription, go through the experts' reviews and users' feedback. If you don't know what speed and performance to expect from the VPN, you may get disappointed later.
Supported Platforms: If you want to play PUBG Mobile using the same VPN services, it must support Android and iOS platforms. And, you must get a VPN that works on routers to play PUBG on gaming consoles. Hence, multi-platform/device support is an important feature of a premium gaming VPN.
PUBG Not Working with VPN - What to Do?
If the VPN server you're using is blocked by PUBG, you can't access your account. Since VPNs bypass geo-restrictions, account bans, or access exclusive in-game features from other regions, PUBG tends to block VPN and proxy traffic upon detection. In fact, PUBG has already backlisted some VPN servers. 
Hence, whenever you're facing a VPN connection issue with PUBG, first disconnect and reconnect the VPN. Next, consider changing the VPN server you're connected to and try accessing your PUBG account again. If that doesn't work, you need to contact the support team of your VPN provider. 
All the VPNs mentioned in the above list offer you easy access to your PUBG account. Also, they keep updating their gaming servers to avoid blacklisting. Above all, all these VPN providers offer 24x7 support. Even if you're using the mobile version, sign up with the best PUBG Mobile VPN to avoid any hindrance while accessing it.
Final Thoughts
All the VPNs noted in the list here work perfectly with PUBG and render impenetrable security services. Still, we'll recommend ExpressVPN if you want to go completely anonymous on all the networks and play PUBG seamlessly. 
However, you can always opt for another VPN service; have a look at our best VPNs for gaming guide. 
FAQs
Can I Play PUBG Using VPN?
Yes, you can play PUBG with a VPN. All the premium gaming VPNs like ExpressVPN allow you to bypass geo-restrictions and access the PC version as well as PUBG Mobile from any corner of the world. A VPN also offers concrete online security against hackers, so you stay protected from any DDoS attack and other hacking attempts. Alongside that, VPNs encrypt your online traffic to keep you completely anonymous, even to third parties, including your network admin and ISP. So, no government agency can get to you for accessing PUBG in a country where it's unavailable. 
Is It Legal to Use a VPN with PUBG Mobile?
Yes, it's completely legal to use a VPN with PUBG. In fact, VPNs are legal in most parts of the world, so you can use one anywhere to unblock the game. However, if you're a citizen of countries like China or Russia, you might check the VPN laws before using one. But if you're just traveling to these countries, you'll never face issues with using a VPN to connect to your home country and play PUBG.
What's the Best VPN for PUBG?
ExpressVPN is the best VPN for PUBG. It has servers in 91 countries, including the ones where PUBG is available to play, so you can easily bypass geo-blocks and connect to one of these servers to access the game from anywhere
Your gaming traffic gets encrypted with AES 256-bit keys, and it flows through a secure tunnel only. Hence, you can play PUBG using your office/school or another public Wi-Fi hotspot without letting the network admin know. 
What Are the Best Servers for PUBG Crate Opening?
You can connect to the PUBG server in Japan (Tokyo), South Korea (Seoul), the US (Virginia), and Germany (Frankfurt) for crate openings. PUBG crates can give you access to amazing gun skins, characters, exclusive equipment, and more. However, you can play between 12 a.m. to 7 a.m. on any PUBG server with fewer active players to get into easy lobbies, finish your achievements, and unlock the crates easily. A VPN allows you to do that by spoofing your real location and giving you virtual IP in any of these countries. That's how you get to personalize your overall gaming experience while using a VPN. 
Which VPN is Best for PUBG in India?
ExpressVPN will be the best choice to play PUBG in India. Using this VPN, you can connect to any country server where this game is not banned, e.g., US, UK, Japan, Germany, etc. This VPN will help you bypass geo-restrictions and hide your real IP and location to make it look like you're accessing the web from your preferred country where PUBG is available. This way, you can play smoothly on any network with concrete online security. 
However, if you want to get an Indian IP address, you must know that ExpressVPN has removed its servers from India as the government has asked all the VPN providers to keep a log of complete user activity along with personal details and store it for 5 years. But you can still get an Indian IP using the ExpressVPN virtual servers in Singapore or the UK. So, if you want to play BGMI (the Indian variant of PUBG, developed by KRAFTON) you can use ExpressVPN to get an Indian IP and play safely. 
What Devices Can I Play PUBG with a VPN on?
PUBG is supported on Windows, Android, iOS, Xbox One, PlayStation, Stadia, and Xbox Series X/S. All premium VPN services render support for all of these platforms, and you can install those on VPN routers also. Hence, you can play PUBG on all the devices you own with a VPN. 
Does PUBG Lite Still Work?
No, PUBG LITE doesn't work anymore. The services ended on April 9, 2021. This mobile version of the game used to run on all sorts of supported devices irrespective of its configuration. That's why its servers used to remain busy throughout the day, causing frequent lags and freezes to every gamer. Also, the game account-hacking activity increased exponentially. Because of all these inconveniences, the providers closed the services, and you can't find them in Play Store or App Store anymore.
Can I Unblock PUBG with a Free VPN?
Whether or not you can unblock PUBG with a free VPN depends on what VPN service you're using. To be more precise, completely free-of-charge VPN services come with feature limitations and fewer servers. So, there are chances that you won't get a server in a country where PUBG is not available. Also, using such a service can pose a potential threat to your personal details as free VPN services don't really follow a zero-log policy. 
Can You Get Banned for Using a VPN on PUBG?
You may get banned from PUBG for accessing the region-exclusive events with a VPN. Since these events are limited to the players of a certain location only, bypassing geo-blocks and accessing those can lead to an account ban. Apart from that, you won't be restricted from accessing your account just to bypass the geo-restrictions.
Will a PUBG VPN Increase My Ping?
No, a PUBG VPN won't increase your ping while playing PUBG. In fact, it will lower your ping time as VPNs connect you to the less-crowded servers and routes your gaming traffic through a separate tunnel only to ensure it doesn't wait in the queue. That's why you get a quick response and tremendously low ping from the game servers while playing PUBG with a VPN. 
Why isn't PUBG available in my country?
PUBG is banned in certain countries like UAE, India, Bangladesh, etc. So, if you are trying to access the game from any of these countries, you may face location errors repetitively. Yes, you won't be able to access PUBG where it's banned without using a VPN.
That's all! Now you know about the best VPN services available for PUBG and PUBG Mobile on the market. If you've further queries, drop us a comment through the below button. Thanks for reading!