If you're wondering how to use VPN to change your IP address, you're probably looking to:
Change your virtual location to stream exclusive content from abroad
Bypass Internet censorship in countries like China, Russia, etc.
Hide your real-life location for an extra bit of privacy
Get around price discrimination (cheaper flights, accommodation, digital goods, and so on)
Whatever your goal is, the process of changing your IP with a VPN is fairly simple. Here's what you need to do.
1. Sign Up for a VPN Account
Pretty straightforward - you'll need to create an account on a provider's website in order to log into their app later on. Check out our list of the best VPNs if you're not sure which provider is worth your time.
Even if you decide to go with a different provider than the ones on our list, the least we can recommend is to stay away from most free VPNs. There are several hidden dangers to free VPNs that could end up costing you way more than the price of a single subscription.
Suffice to say that they're not worth the hassle. Not when most sub-based providers (such as ExpressVPN) can offer a full refund within 30 days if their service isn't to your liking.
2. Download the VPN App From Your Provider's Website
Most providers nowadays support a wide variety of systems and devices - from Windows to Linux, iOS to Android, and anything else in-between.
You can even install a VPN on your router to change the IP address on any of your household devices. Yes, even ones that don't support VPNs by default (such as game consoles and smart TVs). Alternatively, your provider may offer separate guides and downloads for any of these devices. Here's what they look like for ExpressVPN.
Whichever system you choose, download the app, follow the setup process, and proceed to the next step.
3. Launch the VPN Client and Sign In
When you first complete the VPN setup process, you'll need to go through a series of prompts (similar to those in the image below). Click on your desired options to proceed.
For security reasons, we recommend letting your VPN launch at startup. This way your ISP can't profit from your network habits, nor can hackers access your data on public Wi-Fi and other unsecured networks.
Afterward, you'll be asked to sign in using your account details, an activation code, or email sign-in link, as seen below.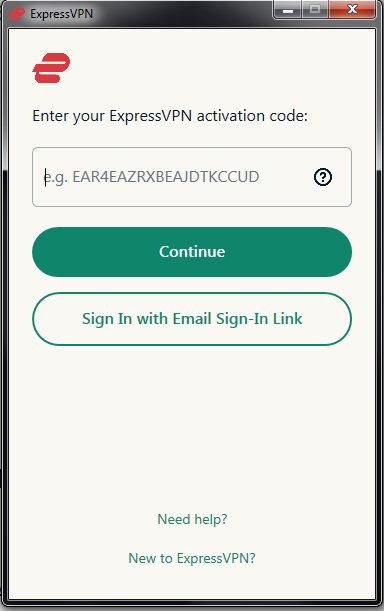 Continue to the next step once you've signed in.
4. Select a VPN Server From Your Provider's List
To change your IP address with a VPN, all you need to do is select a location from your provider's list of VPN servers. This can even be a server in your own country if you just want a different IP for privacy reasons and want the best possible speeds out of your VPN.
Click (or tap) on the "Selected location" button to bring up a list of recommended locations. Select "All Locations" to view a list of all available servers from around the world.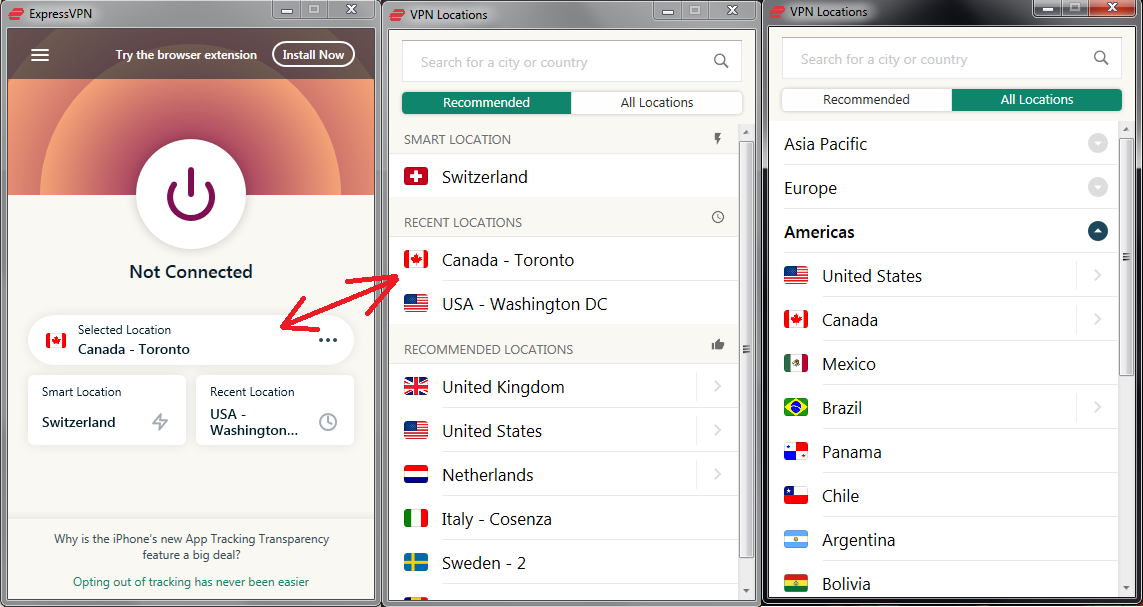 Double click (or tap) on any of the options to connect to said location.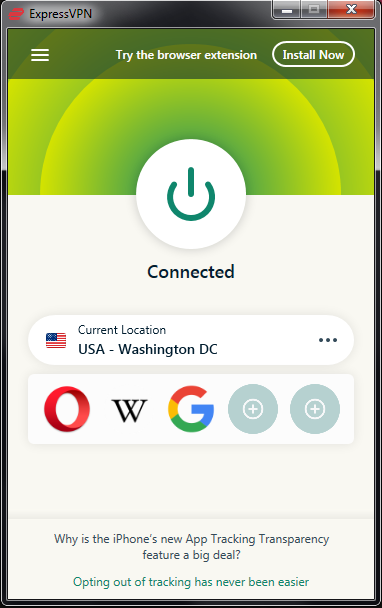 Congrats! You should now have an IP address from the country of your choice.
You can click (or tap) the big Power button ("Disconnect" for other providers) to disconnect from the VPN server and regain your original IP address at any time.
How to Check If Your IP Address Has Changed
You can easily check for changes in your IP address by using a service like WhatIsMyIPAddress, or by simply looking up "what is my IP" on Google (or the search engine of your choice).
If you're connecting to a VPN server from the country you're located in, take note of your IP address before and after connecting to the VPN to confirm the change.
How to Use VPN to Change Your IP Address on Mobile Devices
Looking for a guide for a specific mobile device, such as iPhone or Android? Check out the following links instead:
Let us know if you need any further help in the comments!