Unlike most VPN add-ons, ExpressVPN's add-on for Firefox acts as a remote control for your ExpressVPN app. What does that mean? Well, it means you need to install ExpressVPN on Windows, macOS, or Linux before you can set up ExpressVPN on Firefox.
Once you install ExpressVPN's native app, getting its Firefox add-on to work is a simple process and won't take more than a minute of your time. So, let's show you how that's done.
How to Set Up ExpressVPN Firefox Extension
To set up ExpressVPN on Firefox, you need to get a subscription, download its native VPN app, and then install the Firefox add-on. These are the steps you need to take:
1. Sign up for ExpressVPN using your computer and any Web browser.
2. Then, click "My Account" using the top-placed main menu on ExpressVPN's site. Provide your email address and password to access your ExpressVPN account dashboard.

3. Go to "Set Up Other Devices" and a new page will open. On the left, pick "Windows," "Mac," or "Linux." Download the ExpressVPN installation file and install the application.

4. Launch ExpressVPN. Select "Sign In," provide your ExpressVPN activation code and finalize the one-time step. Make sure to reach ExpressVPN's home screen.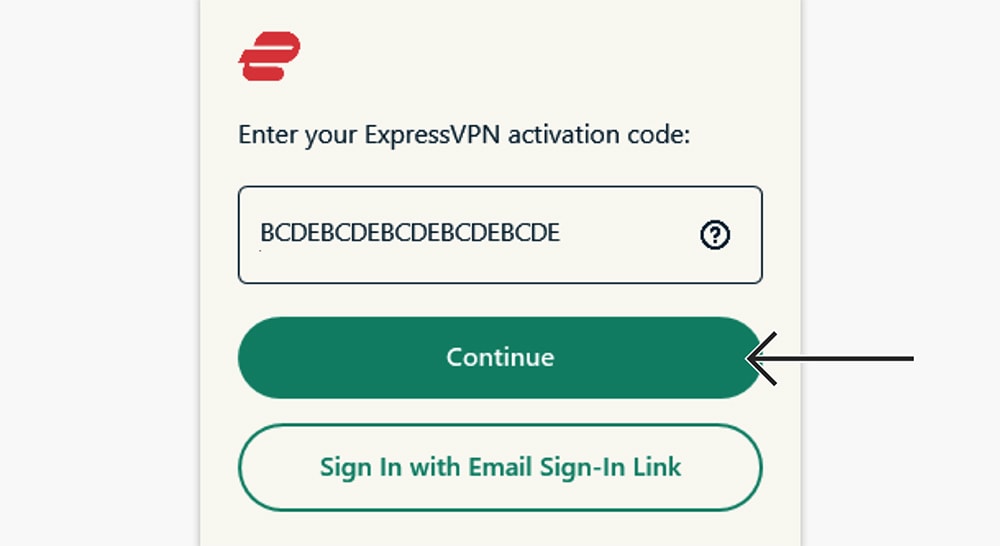 5. Install the ExpressVPN firefox browser extension from the add-ons page. Click the "Add to Firefox" button and confirm by clicking "Add."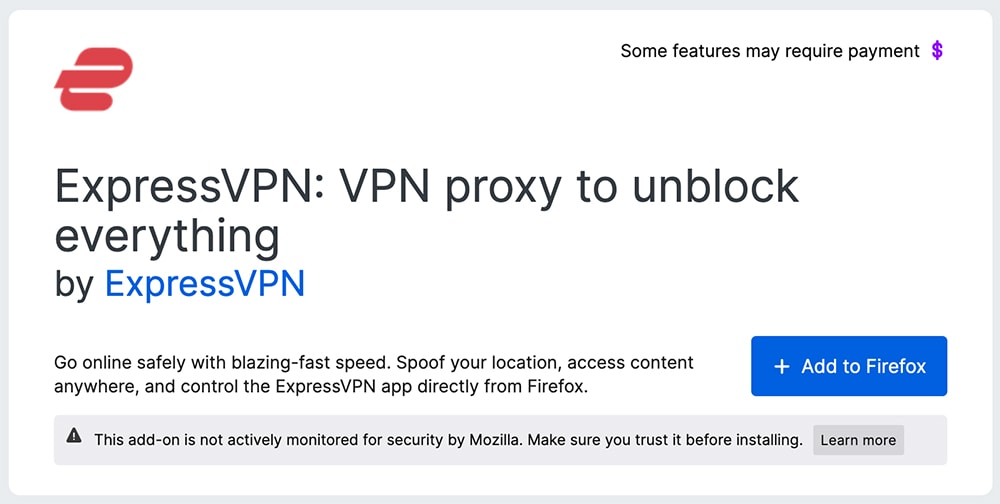 6. Once the add-on downloads and installs, it'll become accessible in the top-right corner. If you see a guide to its features, press "Continue" several times to dismiss this screen.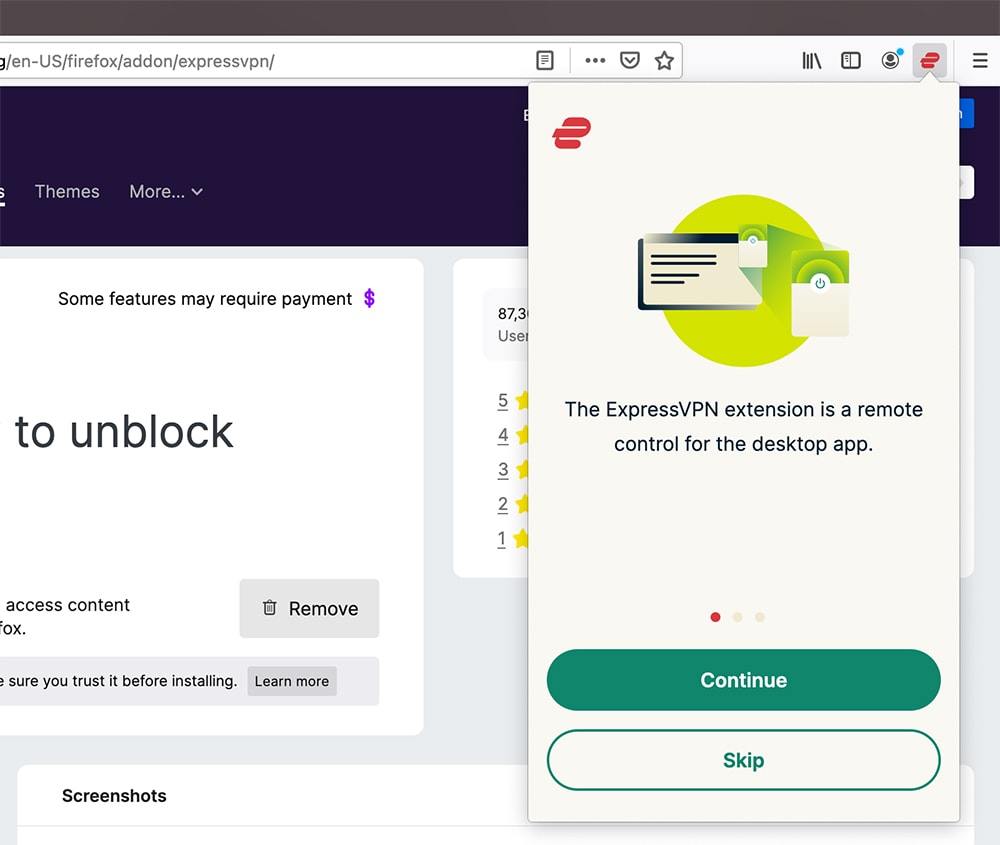 7. At this moment, you should see the ExpressVPN home screen, ready for use. Use the ON/OFF button to let ExpressVPN connect you to the nearest VPN server.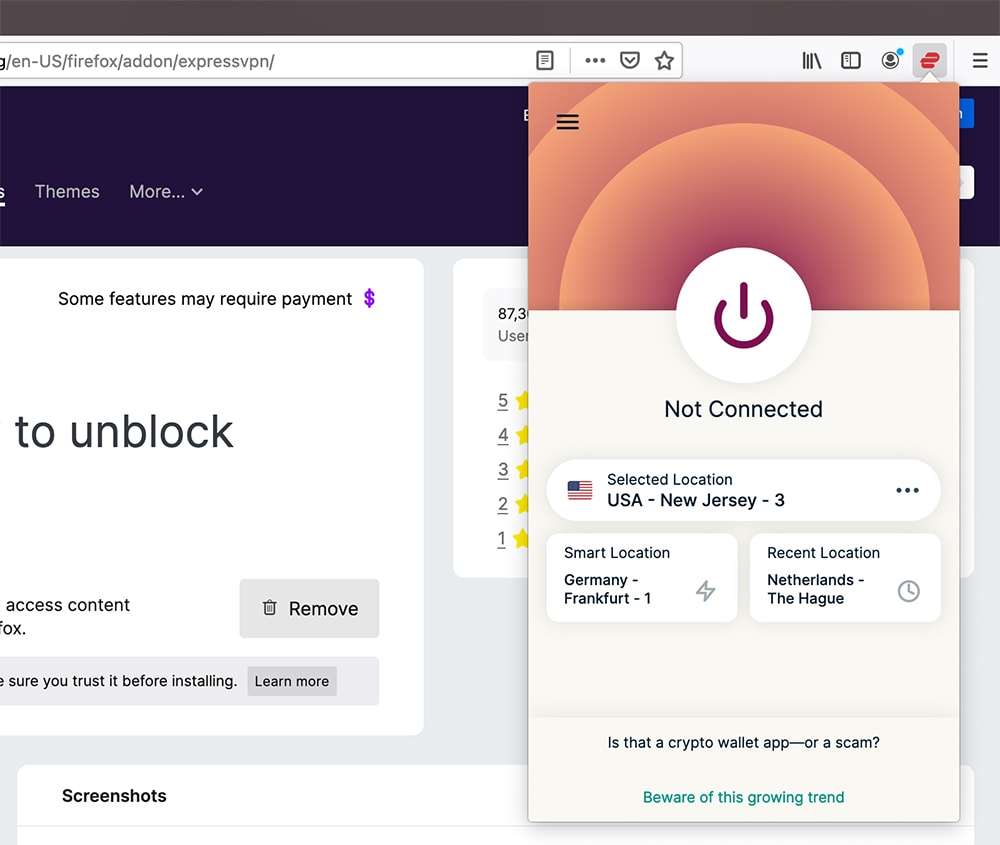 8. Use the ON/OFF button again to end your VPN session (the add-on will turn red). 
9. To connect to a specific server, click on the button just below the ON/OFF switch. Select any country or server name, and ExpressVPN will connect you automatically. That's all!
We recommend checking what else ExpressVPN offers by using the top-left placed "hamburger" (three horizontal lines) button. That's where you can fine-tune the add-on as per your needs, making sure your data is protected in the safest way possible.
Final Thoughts
Installing ExpressVPN on Firefox isn't the fastest procedure, as it involves installing its VPN app first. However, just remember that you'll end up with a Firefox VPN add-on that's miles ahead of its closest competitors - including AES-256 encryption, strong protocols, and 3,000+ servers.
Of course, let's not forget that ExpressVPN works on other platforms as well. So, here's how to set up ExpressVPN on all its supported devices, ensuring your privacy is protected properly.
That would be all on how to set up ExpressVPN on Firefox. Know that we're here in case of any questions or doubts, so make sure to post your comment below. Thanks for reading!