Among other Web browsers, ExpressVPN also supports Firefox (but in a bit different way). We're here to dispel any doubts and show you how to set up and use ExpressVPN on Mozilla's Firefox. So, here's everything you need to know. 
1. Begin by visiting ExpressVPN's sign-up page to get your subscription.
2. Click on any of the green-colored 'Get ExpressVPN' buttons you'll see there. 
3. Pick a subscription and fill out the required personal and payment information. 
4. You will receive an email once done, noting that your subscription is now active.
5. Return to ExpressVPN's website and select 'My Account' at the top. 
6. Log-in using your email and password (associated with your ExpressVPN account). 
7. Check your email inbox if asked for a verification code, and paste it from there. 
8. Access your online dashboard and click on the 'Set Up Other Devices' button.

9. Based on your device's operating system, pick 'Windows, 'Mac,' or 'Linux.'
10. Then, download the installation file to your device. Install the application.
11. Open the application and select 'Sign In.'

12. To log-in, you will need your ExpressVPN activation code (click to learn more).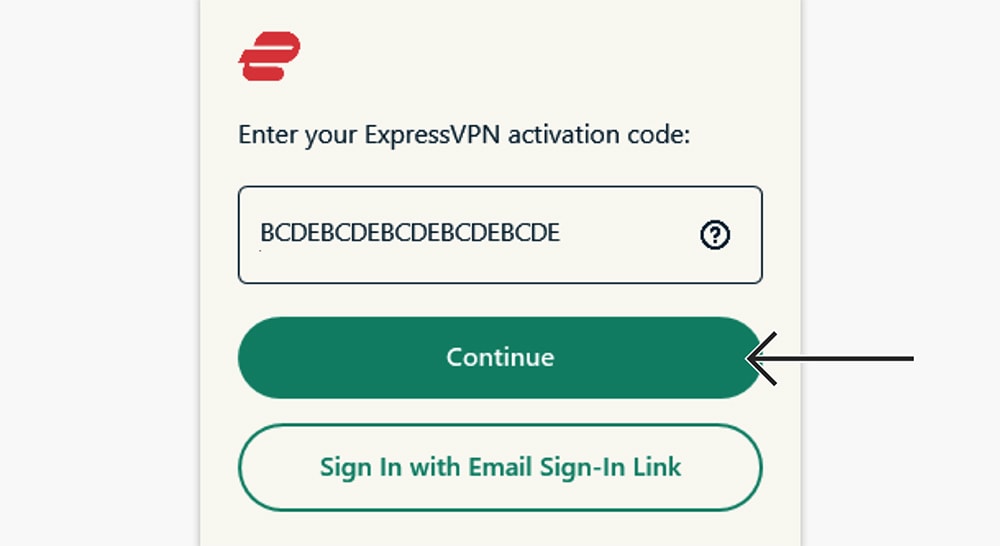 13. Now, you should see ExpressVPN's home screen. Let's set-up the Firefox add-on now.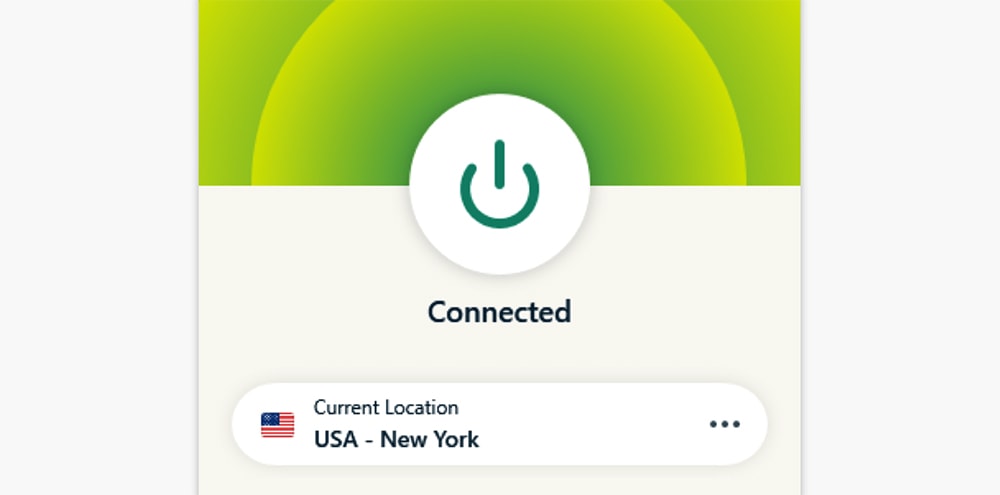 14. Using your Firefox, visit the overview of ExpressVPN's add-on.  
15. Click on the 'Add to Firefox' button and confirm by clicking on 'Add.'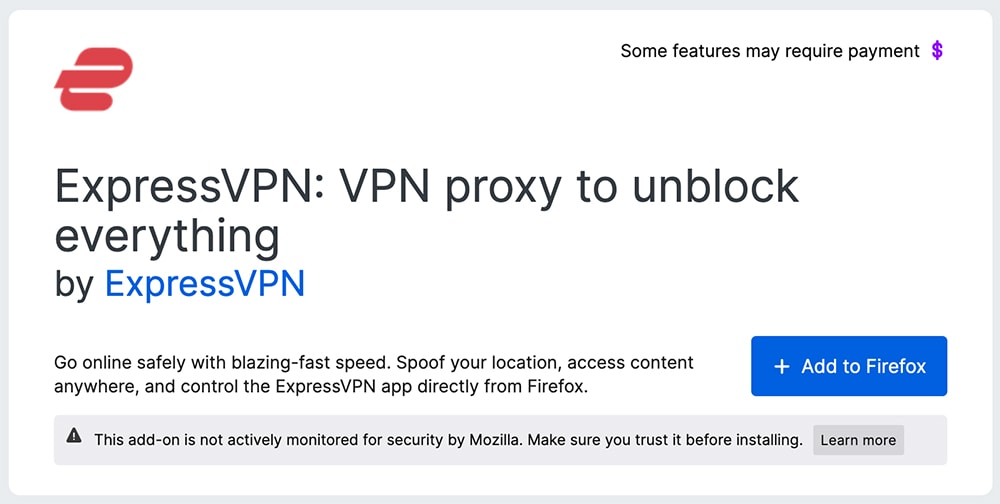 16. Once the add-on downloads and installs, it'll become accessible in the top-right corner.
18. If you see a guide to its features, press 'Continue' several times to dismiss this screen.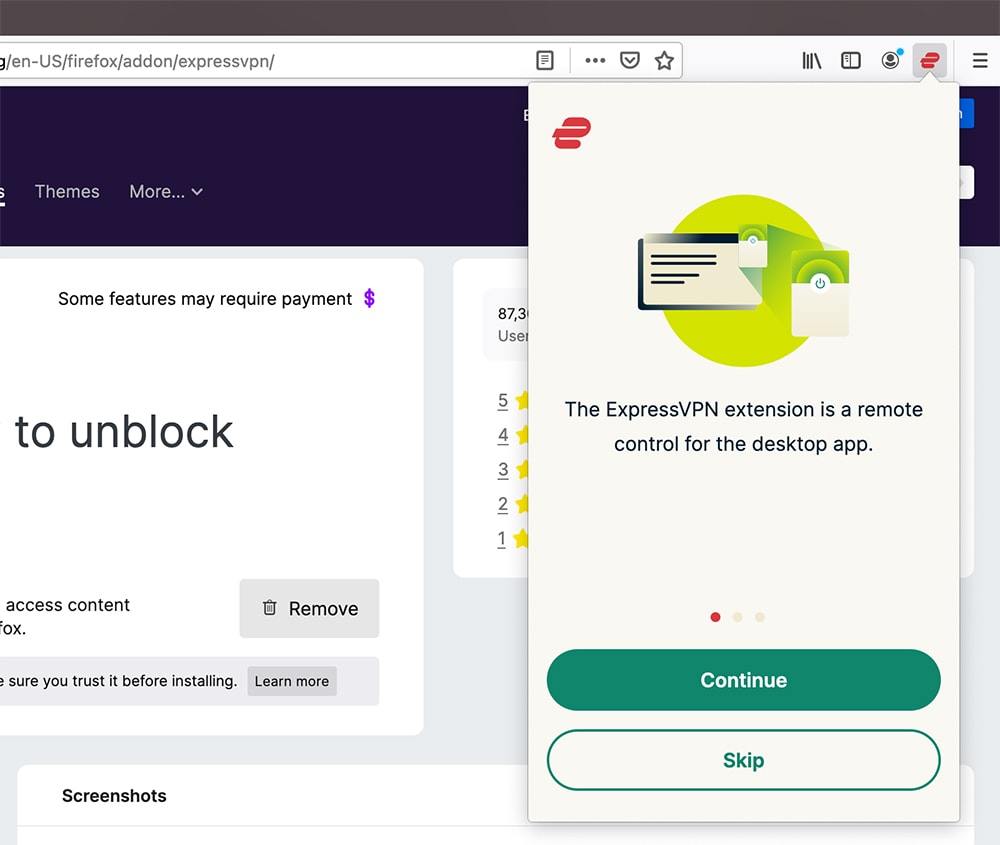 19. You might also be asked about anonymous data logging. Select 'OK' or 'No, Thanks.'
20. At this moment, you should see ExpressVPN add-on's home screen, ready for use. 
21. Use the ON/OFF button to let ExpressVPN connect you to the nearest server.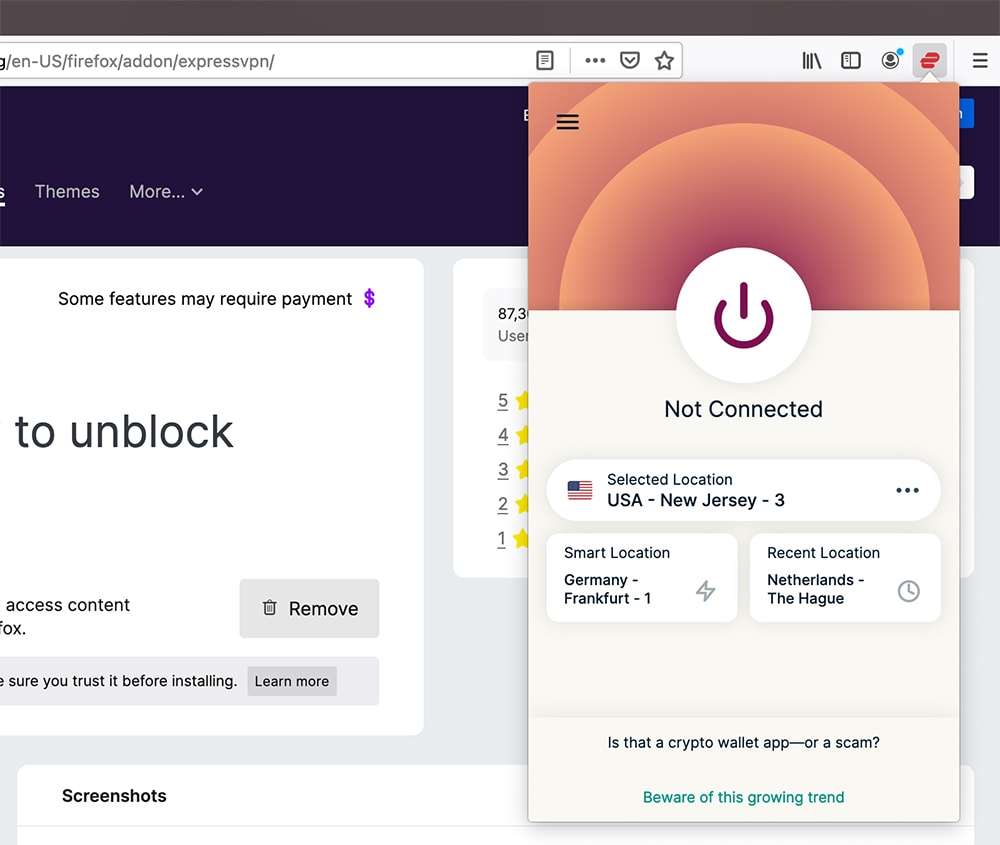 21. Use the ON/OFF button again to end your VPN session (the add-on will turn red). 
23. To connect to a specific server, click on the button just below the ON/OFF switch. 
24. Select any country or server name, and ExpressVPN will connect you automatically. 
25. If that doesn't happen, remember that you can always use the ON/OFF switch.
We also recommend checking what else ExpressVPN offers by using the top-left placed 'hamburger' button. That's where you can fine-tune this VPN as per your needs, making sure your data is protected on the Web properly. 
That would be all on how to download, install, and use ExpressVPN on Firefox. Know that we're here in case of any questions or doubts, so make sure to post your comment below. Lastly, thanks for reading!