Are you looking for a guide to find the best VPN for Viber? If yes, then this blog post is for you! In this article, we will teach you how to keep your messaging protected from prying eyes.
The most efficient way to encrypt your Internet connection is by using a VPN. These applications can be used on a wide range of devices, and that includes smartphones as well. Since Viber is one of the most apps for video calls and free texting, it's in your best interest to use via encrypted channels. All you need to know is which VPN to use. Lucky for you, TechNadu is here to help!
Why Do You Need a VPN for Viber
You might have an idea that Viber is a popular application that has more than 250 million users in 193 countries. It is a VoIP service and has several functionalities like messaging, audio and video sharing.
Viber is one of the earliest messengers having free call features. And it seems irritating for the users living in countries where Viber is blocked. However, a VPN is the best solution for this problem. A good VPN will assign you a new IP address that will allow you to change your location and unblock Viber, no matter where you are in the world.
You should select the best for Viber on following factors:
No-log privacy policy and strong encryption.
Unlimited bandwidth with a high-speed connection having no data caps.
VPN provider should provide an available app for Android and IOS.
Having said that, a good VPN will unblock Skype and other applications. It can be also used to watch Netflix abroad, as well as other services like ESPN and HBO GO. Therefore, by having a single VPN app you can be sure that your Internet browsing remains open and secure.
5 Best VPN for Viber – Our Recommendations
Based on our extensive testing, we have chosen five VPN services that offer the best value for their price. Continue reading to learn more about each of these.
Option #1: NordVPN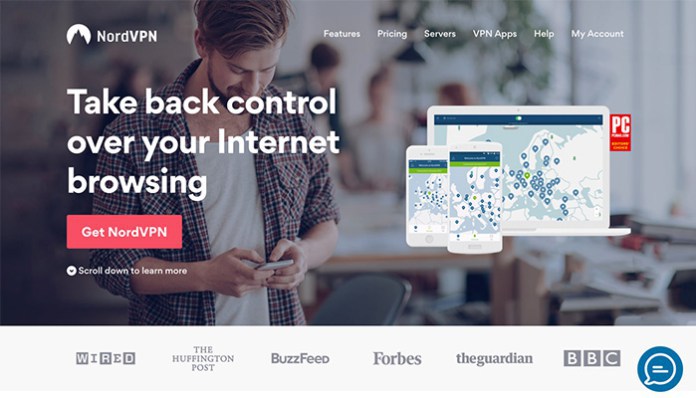 Overview
Supported Platforms
Android, Mac, Windows, iOS.
Pros
Six allowed connections; No logs; Easy to use; Nicely designed UI.
Cons
Email support can be slow. Some throttling can occasionally happen.
Price
$69.00/ yearly – $11.95 / monthly.
NordVPN is a highly popular VPN client having exciting features. Users that are very conscious about their online security will love the functionality of NordVPN. It has more than 60 servers across the world, and yes, it does not keep any users log activity at all.
If NordVPN drops for any reason, it will end the connection as it has a kill switch function. Having top-end security features, NordVPN is excellent and a highly secured VPN. It has extra features that people need in their VPN's. These additional features include, double hop, stealth mode, kill switch, VPN into tor, DNS leak protection.
NordVPN is a perfect for unblocking the geo-blocked content from all over the world. Servers are speedy and are located in 60 countries around the world. It is an incredible VPN having reasonable price and 30 days money back guarantee. It has become an attractive VPN service for the users looking for online privacy and protection. For more information, read TechNadu's in-depth NordVPN review.
Option #2: ExpressVPN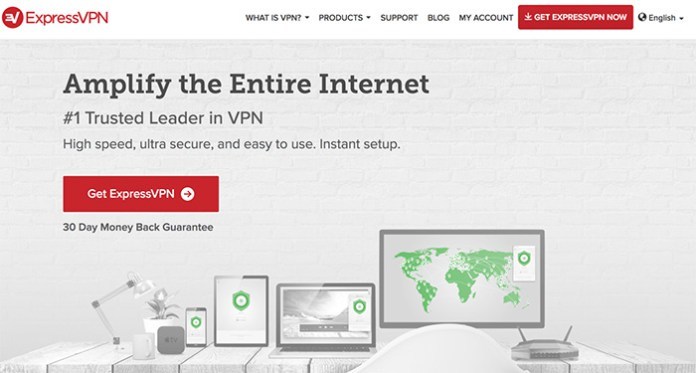 Overview
Supported Platforms
Browser extensions, Mac, iOS, Android, Linux, Windows, Routers.
Pros
Highly secure encryption; Reliable and stable performance.
Cons
A bit on the pricier side.
Price
99.95$ yearly – 12.95$ monthly
ExpressVPN is one of the speediest VPNs to unblock Viber and it has everything you need. It comes with the support for 94 lightning fast servers, which gives you the potential to unblock any geo-restricted website.
ExpressVPN is a bit pricey but it offers 24/7 customer support via live chat and it does not have quibbles; It provides a 30-day money back guarantee. ExpressVPN gives you protection and secures your data on public Wi-Fi and at home.
You can install this client on three simultaneous connections which means you can install the VPN client on your all devices. ExpressVPN is full of outstanding features such as DNS leak protection, stealth mode, and comes with the kill switch. Here's our ExpresVPN review, where you can get more information.
Option #3: IPVanish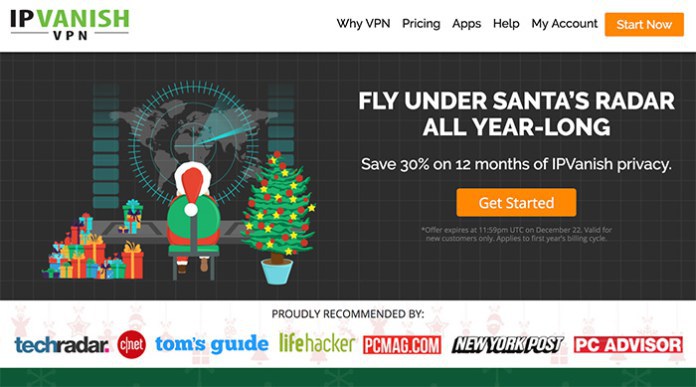 Overview
Supported Platforms
Mac, iOS, Android, Linux, Windows, Routers, Chromebooks.
Pros
Servers in 60 countries; Private and secure encryption; Perfect for unblocking Viber.
Cons
Based in the US.
Price
77.99$- yearly / 10$ monthly
IPVanish is a well known technical VPN for Viber that is good for streaming and video messaging. The very first option that comes to mind about this VPN is that it has a large network of servers around the globe.
It's perfect to use at public Wi-Fi and home. It has 840 servers in 50 countries that allow you to surf safely and bypass geo restrictions. Its encryption is very efficient and you can install it on any device. It also offers a 7-day money back guarantee.
If you want to know more about IPVanish, then you need to read our in-depth guide. You can use this resource to learn more about its features before signing up.
Option #4: TorGuard
Overview
Supported Platforms
Android, iOS, Windows, Mac.
Pros
Provides excellent customer support; Highly advanced VPN.
Cons
Can be overly complex for some users.
Price
46.67$ yearly – 5.95$ monthly.
TorGuard is a highly subscribed VPN offering 1200 servers in 50 countries around the world. Subscribers get plenty of options with its strong encryption. In fact, TorGuard is providing reasonable pricing with its excellent customer support. In addition, this VPN also provides a server near you no matter where you are, for better speed.
TorGuard provides 5 simultaneous connections and users can buy more connections at a reasonable price of 1$. As a result, it's the best option for the users who have many devices to protect.
Its advanced security features provide a kill switch to make sure no data leaks when the connection drops. Furthermore, you can also use the ad blocker and malware blocker on TorGuard's VPN plan. If you want to know about this software, read our in-depth review of TorGuard.
Option #5: SaferVPN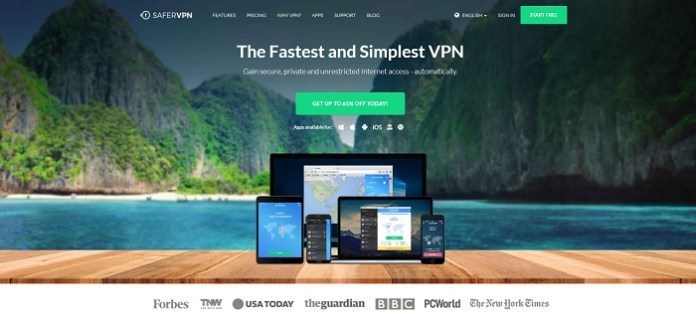 Overview
Supported Platforms
Mac, Windows, iOS, Chrome extension, Routers, Android.
Pros
Strong encryption; 24/7 live chat support; Five simultaneous connections.
Cons
Some data can be collected.
Price
70.71$ yearly; 4.99$ monthly
SaferVPN has made some amazing improvements and it is close to being the best service out there. SaferVPN provides some good logging policy and useful servers around the world. It is based in the US and its privacy laws are strong. The company gets more credit for being a good VPN is because of its automatic Wi-Fi protection.
It offers 740 servers in 36 countries and P2P torrenting is permitted on Netherland's servers. Its chrome extension is free in case if you don't want to buy a subscription plan, so you can enjoy 500 MB monthly. If you want to know more about the attributes of SaferVPN then read our informative review of SaferVPN.
Additional Resources – What's Next
We hope that this article will provide you more knowledge about VPN's. To help you to make a better decision, we'd like to include additional resources. Therefore, here are additional articles on TechNadu that are poised to help you before making the final decision.
Final Thoughts
As you know, there are numerous VPN services in the world. However, we all have different preferences. This is why articles like this one can be of great help. We hope you found our 'Best VPN for Viber' to be helpful.
Please, share this article with your friends if you found this article helpful and let them know about the best VPN for Viber. Let us know your thoughts and ideas in the comment section given below.