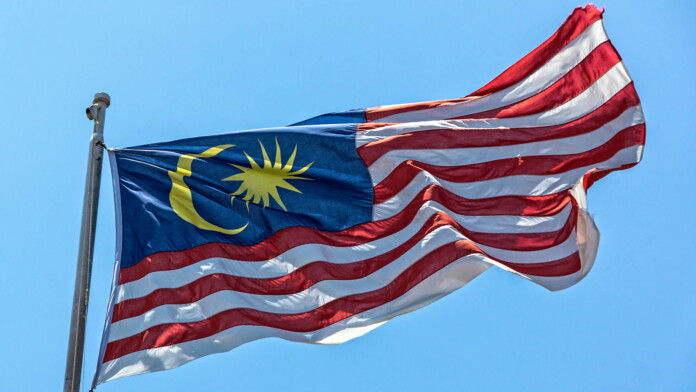 It is a known fact that Malaysia has strict laws and prohibitions when it comes to the Web. With numerous websites being blocked, you have no other choice than to turn to alternative solutions. This is where VPN applications can be of great help since they make you invisible on the Web and also break through any geographic restrictions. Let's learn more about the best VPN for Malaysia.
We won't only show you which are the best Malaysia VPNs. We are going to take this opportunity to teach you a few things about using VPNs and all the possibilities that this software unlocks. So, let's jump right in.
Best VPN for Malaysia – Five Most Trustworthy Options
You might be wondering about what are the best VPNs today? More specifically, which of those will suit your needs in the best possible way? Keep on reading to find out more about the best VPN for Malaysia in 2018.
1. ExpressVPN
The truth is that you'll need to pay a bit more for ExpressVPN. However, we strongly believe that this is the best VPN you can use at the moment. Considering the number of features this application brings, you'll get a lot of value for your money.
ExpressVPN is compatible with just about any platform or device. Upon installing, you can use it to connect to a server in one of 90+ countries. No matter which of these servers you pick, you will be granted a new IP address and your Web connection will become encrypted. All of this happens with the reasonable amount of throttling, which is to be expected with VPNs. All in all, ExpressVPN is a very simple application, suitable for all kinds of users, that is powered by cutting-edge technologies.
To find out more about the specifics, we recommend taking a look at our review of ExpressVPN.
2. VyprVPN
VyprVPN stands out on this list thanks to its proprietary cloaking technology. As the company behind this VPN likes to say, you can use VyprVPN if you want to become fully invisible and untraceable on the Web.
Called Chameleon, this technology has the power to overcome just about any obstacle. Based on the OpenVPN standard, this application scrambles metadata to ensure it's not recognizable to just about anyone. Even though this sounds like a complex technology, the application is lightweight and performs without any issues. Finally, you can count on around 700 servers found across 60+ countries. It's not the biggest VPN network out there but works without a glitch.
To learn more about Chameleon and other exciting features, turn to our review of VyprVPN.
3. NordVPN
In the world of VPN services, NordVPN is a familiar name. Being present for a long time on the market, this application has managed to build a strong reputation. Those of you looking for a highly polished UI and advanced features will like this option the best.
As you can expect, NordVPN brings a standard set of features. It has over 5,000 servers around the world that make sure that you can access just about any website. However, what sets this VPN apart is the way it encrypts your data. It does this not once but two times. This means that your data is perfectly safe, all the time. However, you will feel some throttling as a result.
To learn more about how this double encryption works, check out TechNadu's NordVPN review.
4. StrongVPN
Present on all popular platforms, StrongVPN is a viable option when it comes to media streaming. This is a new VPN on the market, however, it is constantly improving. One of the latest updates is new additions to its server network – now much larger than before.
At the moment, StrongVPN features more than 650 servers in 20+ countries. No matter which server you select, your Web connection will be protected by the 256-bit encryption standard. This application also tries to help with selecting the best possible server based on your location. Finally, it is important to know that StrongVPN does not collect any of your personal information.
Before making the final decision, make sure to dive into our review of StrongVPN to learn more.
5. PureVPN
Last but not the least when it comes to the best VPN for Malaysia is PureVPN. With origins in China, this interesting VPN boasts a highly successful rate of unblocking websites and services. In addition, it is dedicated to keeping your data as safe as possible by utilizing the zero-logs policy.
In case you didn't know, VPNs can be highly effective in preventing digital attacks by hackers. However, they are not the best tool for preventing malware from infecting your device. This is why you'll receive an antivirus tool along with PureVPN. This extra bonus goes a long way when it comes to ensuring that your data is perfectly safe.
A lot more can be said about this application. Therefore, don't forget to read our in-depth review of PureVPN.
What Else to Know About Using VPNs in Malaysia?
Before we let you go, we'd like to inform you about the current state of the Web in Malaysia. By knowing what can be overcome with a VPN, you will get to make an informed decision about which one is the best. Keep on reading.
Why Do You Need a VPN in Malaysia?
The latest report published by the Freedom House shows that Malaysia restricts their citizens from accessing the Web freely. With the overall score of 44/100, the biggest issues are content censorship and violation of user rights. In case you live in this country, you have most probably encountered these roadblocks, especially when it comes to online news outlets.
Luckily, there is a way to use the Web without any restrictions. The solution comes in a form of VPNs. These are simple applications that run on just about any device. Using them, you can make sure that your Internet connection is encrypted, which means that no one can track your data on the Web.
How Do Websites Get Blocked in Malaysia?
Malaysian authorities are working with Internet Service Providers to block access to certain websites. However, it should be noted that this type of block is done with 'deep packet inspection' (DPI). Once you decide to visit a website, your need will first need to travel through your ISP. If your ISP doesn't want to make that connection happen, it simply stops your data from traveling elsewhere.
It is also worth noting that a number of popular news websites are completely blocked by Malaysian ISPs. These include BBC, The Wall Street Journal, as well as numerous whistleblower websites. As you can imagine, the government claims the articles from those websites were detrimental to national security. However, this is typical censorship.
The good news is that all of the VPNs found in this article can overcome these obstacles. No matter which one you pick, you'll get to browse the Web freely.
Can You Use Media Streaming Services in Malaysia?
Some of the most popular media streaming services, like Netflix for example, are available in Malaysia. However, their libraries might be very limited due to licensing restrictions. If you're paying for a media streaming website, you have all the right to access any library that service hosts on its servers. In other words, you are free to use a VPN and watch American Netflix that has all the latest movies and TV shows.
There are also popular services that are not yet available in Malaysia, like Hulu or Amazon Prime. You can unblock these as well, by using a VPN. All of the options found on our best VPN for Malaysia list will do the job.
Can You Use VPNs to Access Porn in Malaysia?
You have probably heard that watching porn along with some other 'morally questionable' activities are not permitted in Malaysia. After all, this country is known for its firm stance on religious propaganda, so it isn't surprising to see access to porn websites blocked.
By using a VPN, and just like with media streaming services, you can get a new IP address and unblocked censored content. So, at least in theory, accessing porn websites in Malaysia is entirely possible by using a VPN.
What About Using Free VPNs in Malaysia?
In all honesty, there are dozens of free-of-charge VPN services. However, you won't find our recommendation for those in this article. We warmly recommend you to avoid using free VPNs, and here's why.
First, there is a problem with throttling. Paying customers will always be prioritized when it comes to VPNs. This means that you'll end up with a slow Web connection that won't be able to download anything or stream anything on the Web. Then, there are no guarantees that your data will be safe. These companies need a revenue stream, which is why we might sell your personal data to advertisers and other high bidders.
Final Thoughts
Dear readers, which is where we conclude our guide to the best VPN for Malaysia. If you have any questions or doubts, feel free to contact us. You can use the comments section below.
If you'd like to inform other users about numerous benefits of VPNs, why not share this article online? And also, don't forget to follow TechNadu on Facebook and Twitter. Thanks!