When it comes to public Wi-Fi networks, you can never be safe enough. Aside from problematic data logging that happens on public Wi-Fi, those networks are also vulnerable to all kinds of cyber-attacks. With that said, know that you can do plenty to protect your privacy and your sensitive data. And as you can already imagine, we'll show you how to use a VPN on public Wi-Fi networks in five easy steps.
Before we go any deeper, a quick note: we wrote this guide for complete beginners, which means that we'll start from scratch, letting you pick a VPN suitable for protecting public Wi-Fi. So, if you're just getting started, make sure to read the following content very carefully. And if you already have a VPN, feel free to skip a couple of steps below.
Step #1: Pick a VPN Suitable for Securing Public Wi-Fi Networks
First and foremost, you need to pick a VPN service. Since we're talking about how to use a VPN on public Wi-Fi, you need to pick one suitable for that specific use case.
Since security is imperative in this case, you need a VPN with a range of VPN protocols (OpenVPN preferably) and a high level of encryption (AES-256 preferably). If you need our recommendation, we'll advise you to pick ExpressVPN. With this VPN, you get access to a range of powerful tools that work in the background without much input needed on your part. With that said, know that ExpressVPN is suitable both for beginners and advanced users alike. 
Of course, more options await. So, if you'd like to explore more, head over to our guide on the best VPNs for public WiFi networks - you'll find five options there, all of which could help you achieve your goal. Still, know that we'll use ExpressVPN as an example in this article to avoid giving you general advice (so, you'll get on-point instructions only).
Step #2: Sign Up for the Chosen VPN Service
Once you review your options, it's time to get your VPN subscription. In other words, feel free to proceed to ExpressVPN's website. Once you get there, pick 'Get ExpressVPN,' and you'll see a selection of available plans. Keep in mind that long-term plans come with steep discounts, so don't rush and review your options in detail.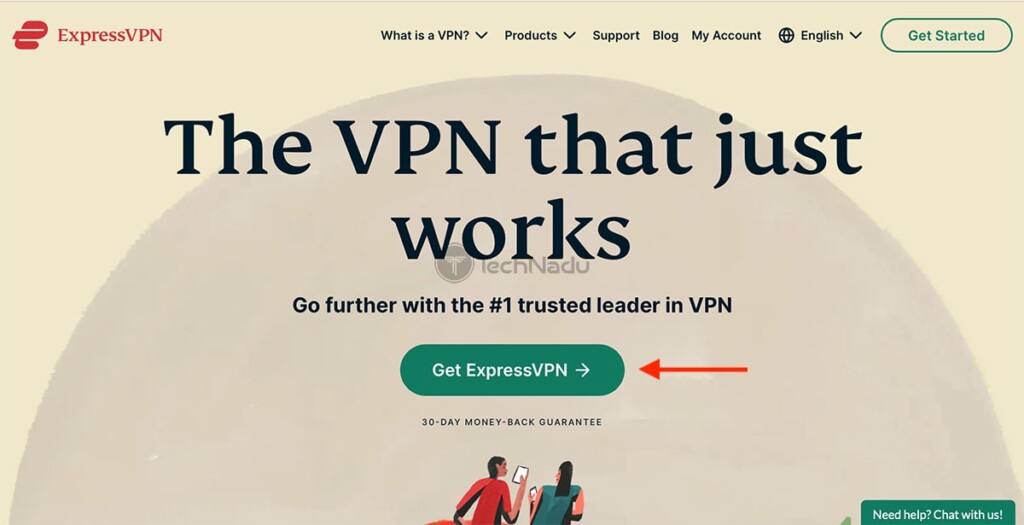 Then, provide your email address and pick a payment method. Once you supply the required information and once your payment is processed, expect to receive an email from ExpressVPN. Your VPN subscription will be now active, so let's show you how to get started with the VPN.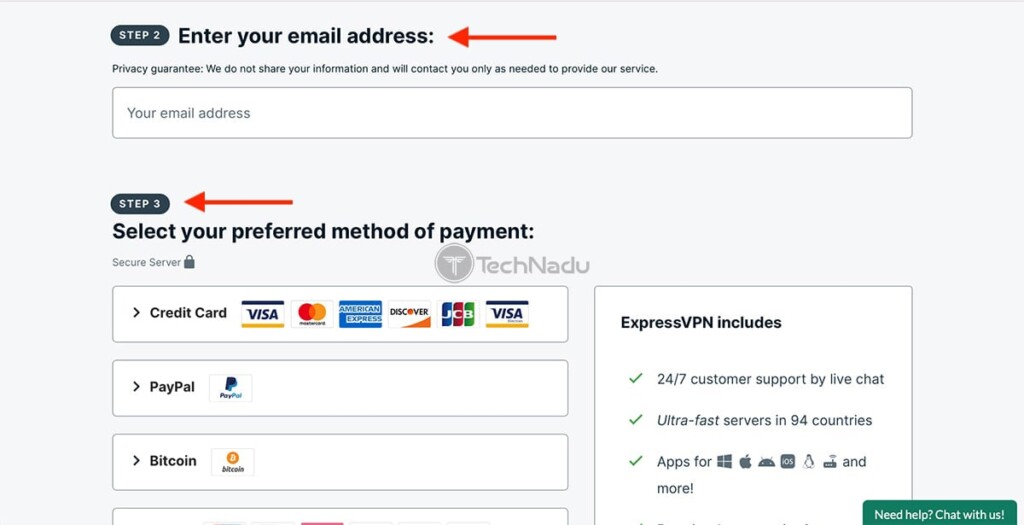 Step #3: Set Up the VPN on Your Device(s)
In terms of using public Wi-Fi networks, you probably access those via your laptop, smartphone, or tablet. So, you'll be happy to know that ExpressVPN covers all those devices and then some more. For additional information, here's how to download, install, and use ExpressVPN on 60+ on its supported devices.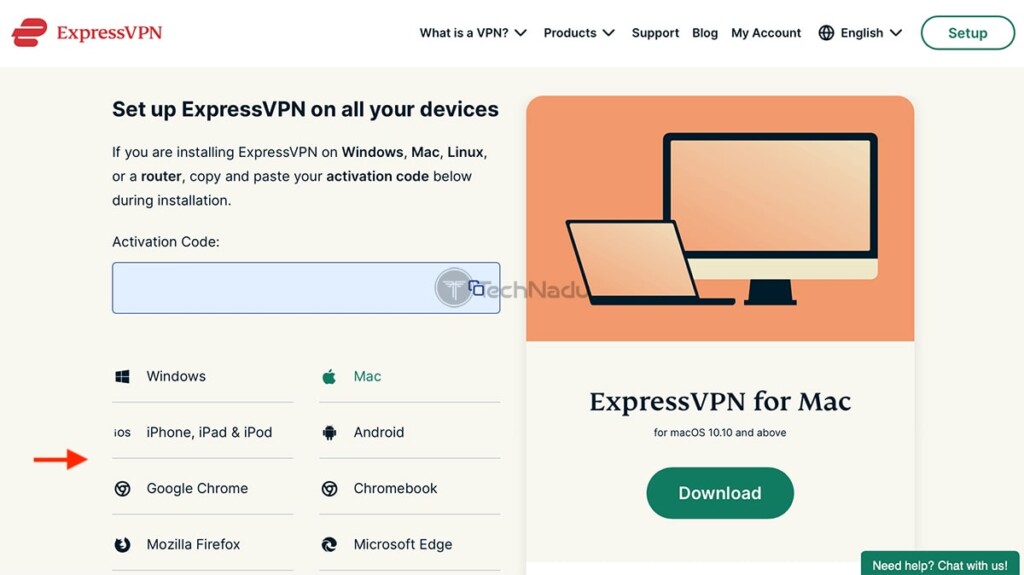 Keep in mind that you'll need to use a VPN on a per-device basis. So, if you wish to use a VPN on public WiFi to protect your MacBook, you need to install ExpressVPN for macOS. If you want to use your iPhone for that purpose, you need ExpressVPN's iOS app. You get the point. 
Lastly, we'll remind you that ExpressVPN supports up to 5 simultaneous connections. Even though you can install ExpressVPN on as many devices as you want, you can connect to servers from up to 5 devices at the same time. That should be more than plenty to secure any public WiFi out there. 
Step #4: Secure Your Device by Connecting to a VPN Server
You should be now looking at ExpressVPN's home screen – no matter which device or platform you've installed this VPN on. To start using your VPN with public WiFi, you need to connect to a VPN server by clicking/tapping on the button below the ON/OFF switch (on ExpressVPN's home screen). However, feel free to connect to a public WiFi first, as you need an active Web connection to make the VPN do its job.
You'll now see a long list of servers, all of which are ready to be used. Go ahead and pick any server by selecting its name. If ExpressVPN doesn't connect you automatically, press the ON switch on its home screen. You should connect to the chosen server in under a couple of seconds.
Wait until you see ExpressVPN's UI turn green. Once that happens, all your incoming and outgoing Web data will be protected and kept inside a VPN tunnel. 
Step #5: Enjoy Using Public Wi-Fi Safely & Privately
That's practically it! To summarize, you need to first connect to a public WiFi. As soon as you do that, proceed to connect to a VPN server. As long as your VPN session is active, everything you do online will be hidden under several protective layers. That's precisely what makes using a VPN on public WiFi networks so secure.
Once you no longer wish to access the Internet, feel free to terminate your VPN session (done by tapping/clicking on the OFF switch on ExpressVPN's home screen). Its interface will turn red, indicating that you're no longer connected. However, since your public Wi-Fi connection will still be active, feel free to disconnect from it (or turn off WiFi on your device).
Those would be the 5 steps to use a VPN on public WiFi networks. If you have any questions or doubts, share them via the comments section below. And lastly, thanks for reading!