Like the rest of the European Union countries, France used to have access to a selection of streaming platforms originating from the United Kingdom. Among those used to be ITV Hub, which is no longer available outside of its home country. Still, any Internet roadblock can be bypassed. And yes, that means you can still watch ITV Hub in France (for free!).
At the moment, when you access ITV's site, you'll find it fully open. That's because ITV is still available worldwide, letting you read the latest news, watch video excerpts, and more. However, you'll encounter a block when you try to stream movies and TV shows via ITV Hub, which you can access only using a British IP address.
More precisely, you'll see the following message: "Sorry! We've detected that you're outside of the UK. Live TV and Catch Up are only available for viewing in the UK, as of December 31st, 2020. If you are an ITV Hub+ subscriber, you can watch already downloaded content."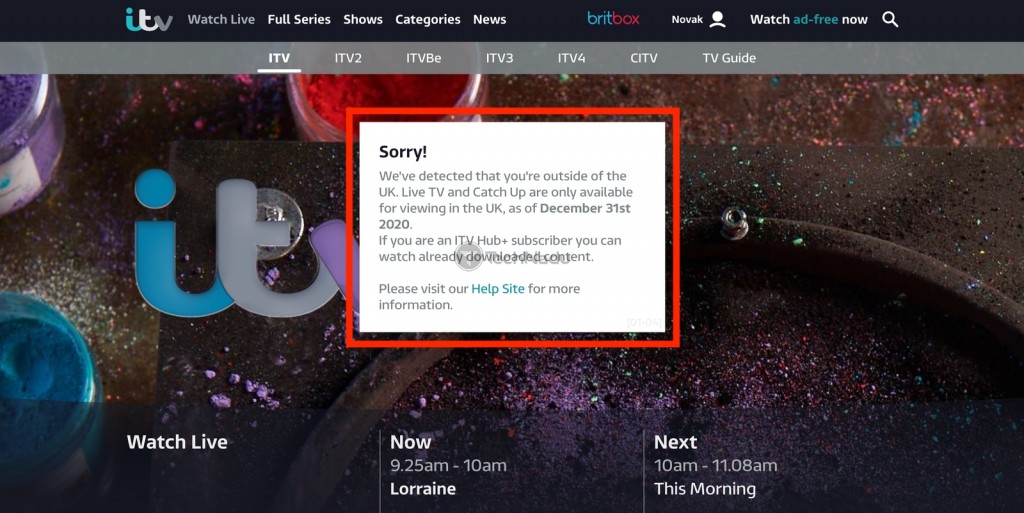 The trick to unblock and stream ITV live and on-demand in France is to use a VPN. That's what we'll show you in this guide, including which VPN to use, as well as how to utilize it.
So, let's dive right in, shall we?
Do You Need a VPN to Watch ITV Hub in France?
The only way to watch ITV Hub in France is by connecting to a UK-based VPN server. So, yes – you need a VPN to unblock ITV Hub as no other method exists.
Upon visiting ITV's site or apps, your IP address will be detected. That's because your IP points to your actual (physical) location. So, ITV Hub can easily see where you come from, which is how your access is blocked if your French IP address is detected.
As you can see, the solution is to replace your IP address – and that's exactly what VPNs are designed to do. More precisely, they allow you to obtain a British IP address by connecting to a UK-based VPN server. As easy as that!
However, as explained in-depth in our guide on watching ITV outside the UK, you should be careful about which VPN you pick. Based on our hands-on tests (and we've tested more than 60 VPNs in total so far), our #1 recommendation is ExpressVPN.
ExpressVPN works on any device and covers the UK via multiple server locations. You get 5 simultaneous connections and the ability to watch ITV Hub in France on all your devices. Try ExpressVPN risk-free for 30 days.
How to Watch ITV Hub in France for FREE?
All you need to watch ITV live and on-demand in France is a UK-based VPN server. So, here's what exactly you need to do:
1. Pick a VPN that can unblock ITV Hub in France. We recommend ExpressVPN.
2. Download and install ExpressVPN on any device(s) you'll use to watch ITV Hub.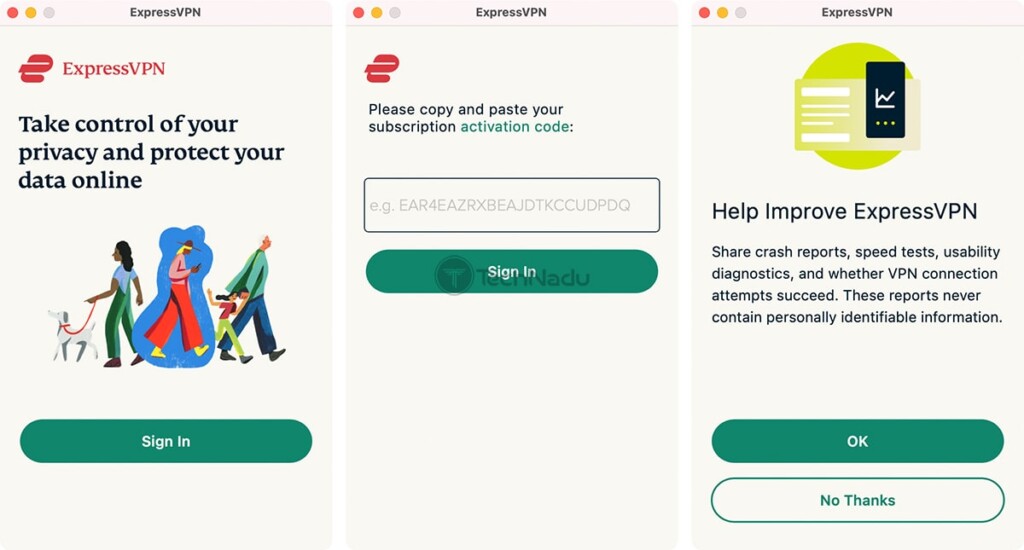 3. Open the VPN app. You'll need to log in to access ExpressVPN's screen.
4. Use ExpressVPN's interface to connect to any server in the United Kingdom.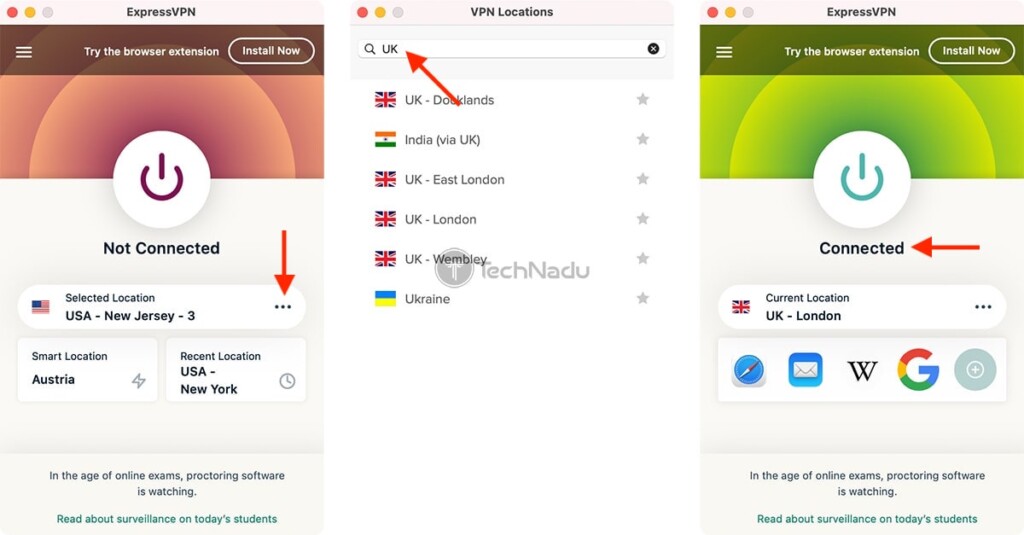 5. Wait until its interface turns green. That means your session is now active.
6. Use your favorite Web browser to visit ITV's website.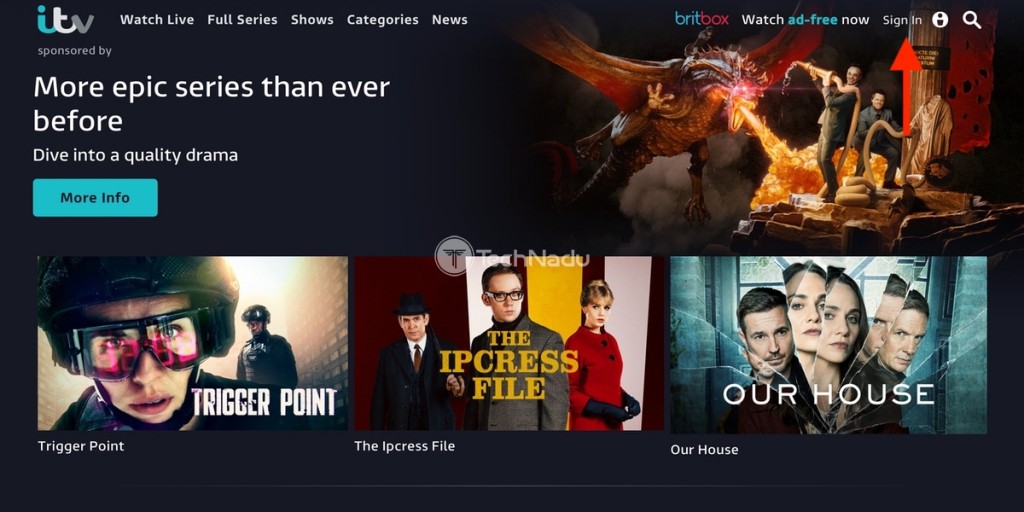 7. Select 'Log In' to access your account. You can also sign up for ITV Hub for free.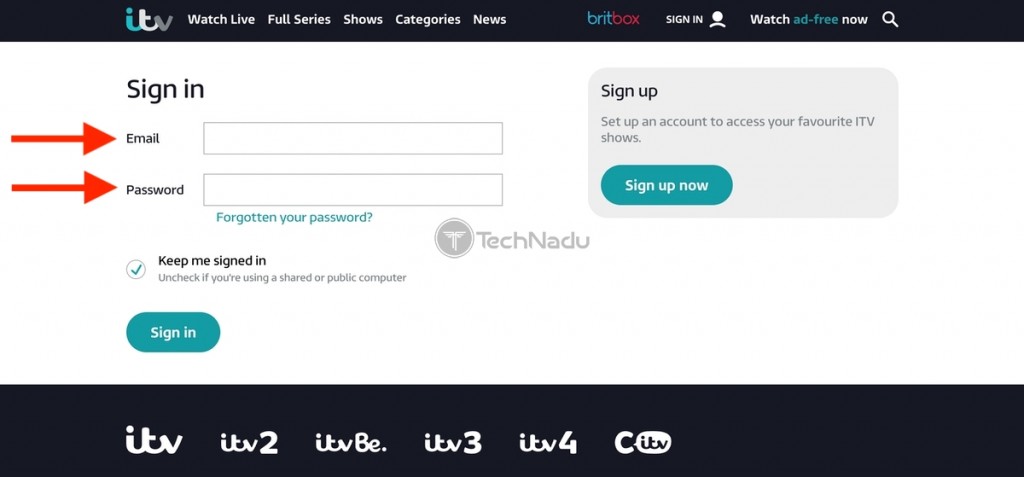 8. ITV's site will now return you to its home screen, showing you its content library.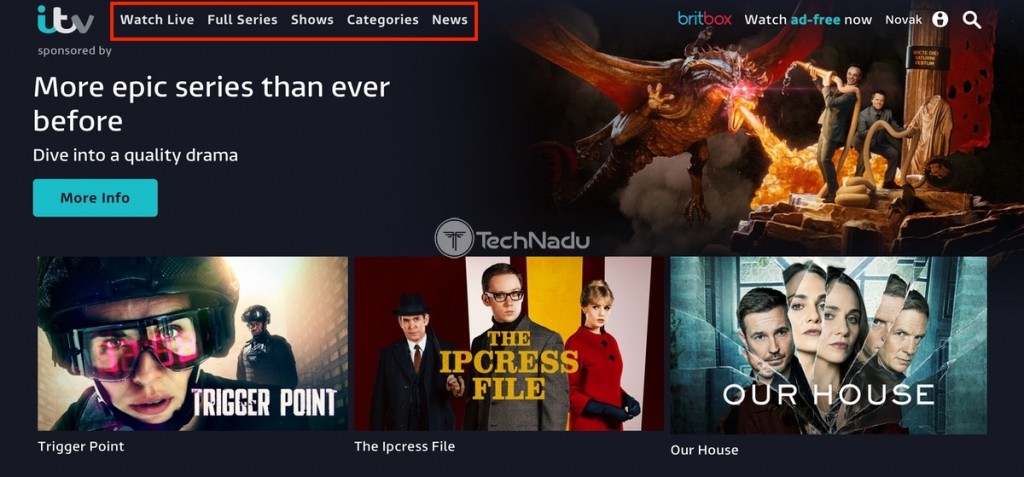 9. Pick any TV show, movie, or ITV channel. That's all!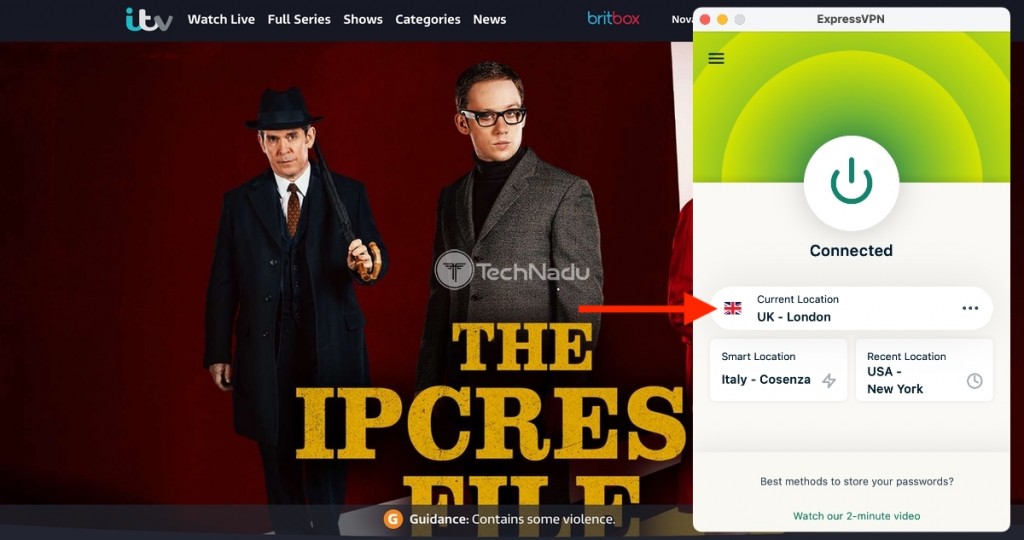 What Can You Watch on ITV Hub?
ITV Hub is a gateway to British and American TV shows, live TV channels, movies, sports, and more. Please keep reading to discover our recommendations on what to watch.
First, there's a whole series of live TV channels. ITV Hub is home to ITV1, ITV2, ITV3, ITVBe, ITV4, and CITV. All those channels are available 24/7. To access them, you only need to create an ITV account, which comes free of charge.
Then, know that ITV is known for its selection of TV shows. If you select 'Full Series,' you'll see which TV shows are available on ITV Hub in their entirety. With that said, we highly recommend checking out titles such as The Ipcress File, Our House, The Tower, Hollington Drive, The Durrells, Prime Suspect, and more.
Then, there's a small selection of movies. There are typically several titles on offer, but that selection gets updated quite frequently. And also, you'll find some sports-focused content, as you'll get to follow All Elite Wrestling, the British Touring Championship, and more.
Can't Access ITV Hub in France with a VPN? – Try This!
Even the best VPNs can encounter technical problems occasionally. So, if you can't access ITV from France even while using a VPN, here's how to fix that problem. 
Step #1: Connect to Another UK Server
You should be very careful when deciding which VPN server to use. Most people connect to the first server they see in a specific country. As you can already guess, that server is more likely to have performance-related issues.
So, you need to take a good look at your VPN's servers before you connect. Check if there's an indicator of their occupancy. And then connect to one not used by too many VPN users. Here's how you can switch servers in ExpressVPN.
Step #2: Try Using Another VPN Protocol
Your VPN offers multiple protocols, which you can switch between by going to your VPN app's settings. With that said, keep in mind that some protocols are better than others in terms of streaming and unblocking media streaming platforms.
We recommend trying OpenVPN and WireGuard, especially if you're in a country with heavy Internet censorship. You can also try L2TP/IPsec and IKEv2, which should work fine with ITV Hub without affecting your download and upload speeds.
Step #3: Remove Cache & Cookies
If you tried accessing ITV Hub without a VPN, there's probably some residual data that points to your actual location. So, if you tried visiting ITV via its website, you should clear cookies and related data. Then, re-connect to your VPN and try streaming again.
In case you have an ITV app, you can clear its cache by removing the app, restarting your device, and then reinstalling the app. Of course, connect to a UK-based server before accessing ITV Hub once you reinstall it.
Step #4: Switch to Incognito/Private Mode
Every Web browser has a mode that prevents it from storing data on your device. It's called Private, Incognito, or InPrivate. So, if clearing your browser's cache doesn't help, you have another option to force your Web browser to read your VPN location.
To see how to find and activate your browser's Private mode, do a quick Google search. Of course, don't forget to connect to a UK-based server first.
Step #5: Ask Your VPN for Help
Lastly, don't forget that your VPN is always there for you. Most VPNs offer written resources such as tutorials and guides on how to unblock websites. However, VPNs such as ExpressVPN come with live chat, the fastest way to resolve any issue.
We also recommend checking our guide to troubleshooting VPN apps. You'll find more possible solutions there, which should come in handy while waiting on your VPN to respond.
Final Thoughts
You can watch ITV Hub from France for free without any hassle – but you'll need a powerful VPN to make that happen. As explained in this guide, the best option available now is ExpressVPN, which works every single time.
If you'd like to see what else is available, check the best VPNs for streaming. All the VPNs recommended in that guide offer UK-based servers. So, they should let you unblock ITV as well as other UK-based streaming platforms.
FAQ
Is ITV Hub Available in France?
No, ITV Hub is not available in France by default. More precisely, that streaming service is available in the United Kingdom only.
However, there's a way to bypass that geo-block. All you need is a capable VPN app that offers servers in the United Kingdom, letting you obtain a British IP.
How Can I Watch ITV Hub in France?
The only way to watch ITV Hub in France is by using a VPN. For example, you can use ExpressVPN to unblock that streaming service and use it without any limitations.
Once you connect to a VPN server in the UK, you can visit ITV's website or use any of its apps. That means you'll get to watch ITV Hub on practically any device for free.
Can I Get ITV Hub in France on an iPhone?
Even though ITV Hub offers an iOS/iPadOS app, you need an Apple ID registered to an address in the United Kingdom. The app is only available on the British version of the iOS App Store.
In theory, you can download it by signing up for a new Apple ID. However, you'll lose access to the apps you have installed right now. With that said, we recommend using a Web browser on your iPhone to access ITV Hub from France.
Can I Get ITV Hub in France on Android?
ITV Hub brings a native Android app available on the Play Store. However, you need a British Google account to find and download the app to your device.
Unlike Apple's mobile operating system, Android is quite open. That means a workaround is available. More precisely, you can download ITVHub from APKMirror. Then, use its APK file to install the app manually on your device.
Is It Illegal to Watch ITV Hub in France with a VPN?
No, it's not illegal to watch ITV Hub in France with a VPN. However, keep in mind that you'll be going against ITV's rules regarding accessing the service from abroad.
ITV's legal documents say you're not allowed to use ITV Hub from outside the United Kingdom. However, that's a way for the digital platform to protect itself.
The worst that could happen on your end is seeing an error message. So, you won't be in any danger, legally speaking.
Is ITV Hub Free to Watch in France?
Yes, ITV Hub is free to watch. So, if you're in France, you can use a VPN to access ITV's library of live and on-demand content without paying anything.
We'll also mention that ITV Hub brings a premium tier (ITV Hub+) that eliminates ads. However, the only way to subscribe to that tier is from the United Kingdom.
You've reached the end of our guide on how to watch ITV Hub in France for free. If you have any questions, make sure to post your comment below. Thank you for reading!