Amazon Prime Video is more than a capable streaming platform, but the geo-blocks are holding it back from being truly great. After all, if you live outside the US or happen to be traveling abroad, you won't have access to your favorite Prime shows and movies.
Don't worry - with our guide, and you'll be able to get your Prime fix right now! We'll show you how to easily watch Amazon Prime Video outside the US using the best VPNs on the market. With that said, here's everything that you need to know right now.
Where Is Amazon Prime Video Available?
Amazon Prime Video is available across the globe. This wasn't always the case, but thanks to a big push by Amazon in 2016, Prime Video is now available in practically every country in the world. Still, that doesn't mean every country has access to the same Prime Video library.
Due to different kinds of licensing and broadcast rights, there are big differences in what's on offer via Prime Video. It doesn't come as a surprise that the United States has access to the biggest Prime Video library, with more than 18,000+ titles. The United Kingdom comes right after, with 11,000+ titles. And then, there's Canada with 6,000+ Prime Video titles.
Therefore, if you want to get the most out of your Prime Video subscription, you'll want to access its US library. That's precisely what we'll show you, so keep on reading.
How to Watch Amazon Prime Video Outside the US (If You're Traveling / If You're Subscribed)
In case you're already a subscriber to Amazon Prime Video, there's a way to access it from abroad. We're talking about accessing the US Prime Video library from other countries. So, you'll need to do the following.
1. First, make sure to get a VPN. We recommend subscribing to ExpressVPN.
2. Once you get to ExpressVPN's website, click on 'Get ExpressVPN.'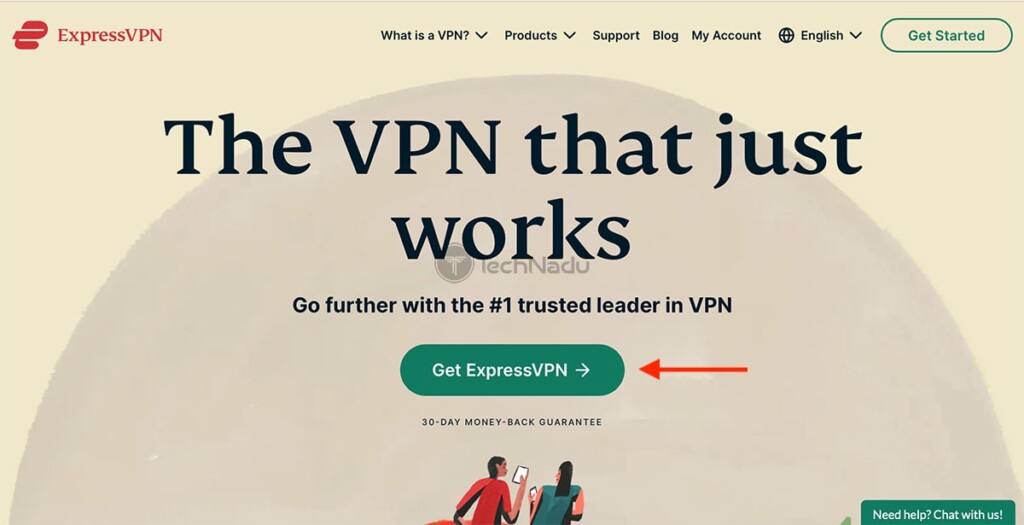 3. Then, pick a subscription (go for a long-term one if you want to save).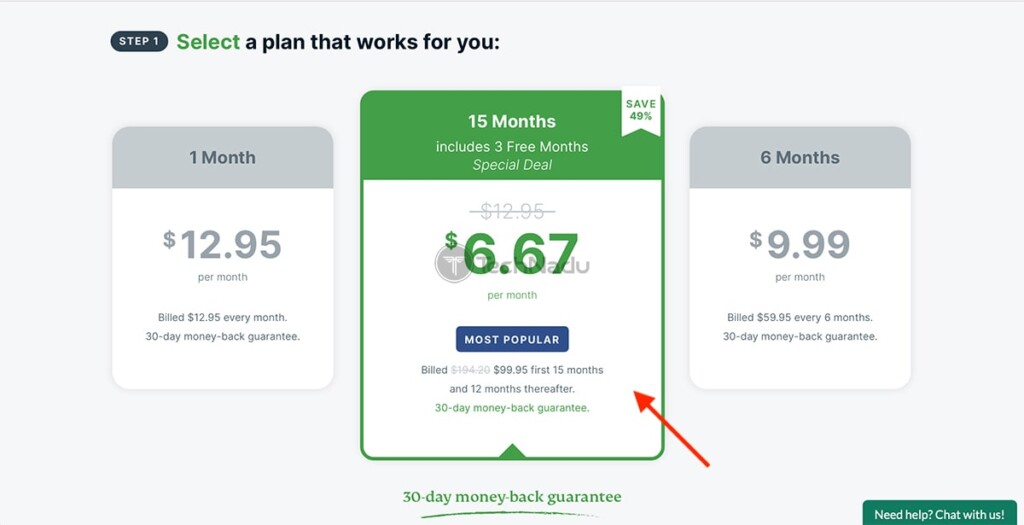 4. Enter your email address and pay for the chosen subscription plan.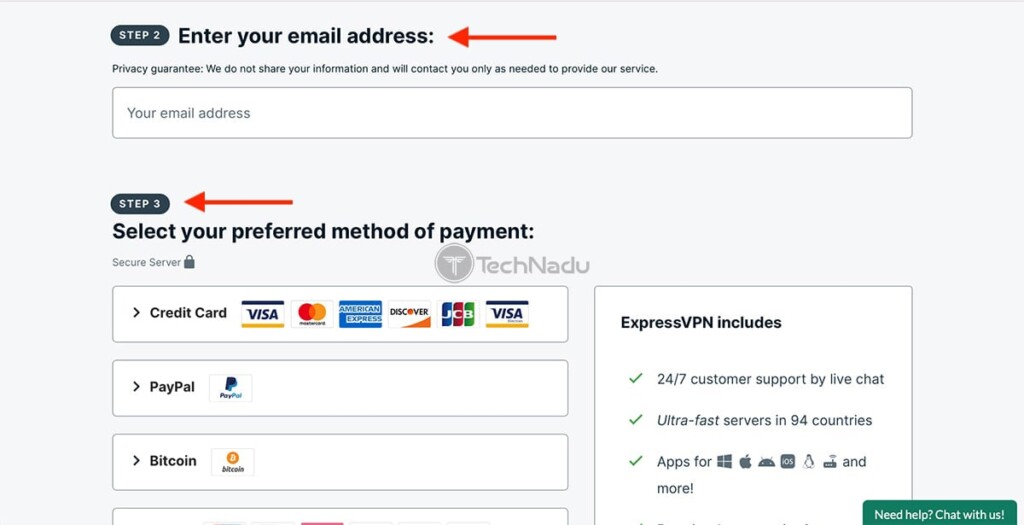 5. Expect to see a confirmation email from ExpressVPN's team once done.
6. This is when you need to set up ExpressVPN on your device(s).
To unblock the US version of Amazon Prime Video, you'll need to connect to a US server provided by ExpressVPN (more on that just below). With that said, make sure to set up the VPN app on any devices you'll use to access and watch Prime Video.
7. Now, launch ExpressVPN and go through its initial setup.
8. At this moment, you should be looking at the home screen of ExpressVPN's app.
9. Click on the button below the prominent ON/OFF switch. A new window will open.
10. Pick 'United States,' and then double-click on any server found in the US.
11. As soon as ExpressVPN connects you, its interface will turn green.
12. This is when you can proceed to access Amazon Prime Video. That's it!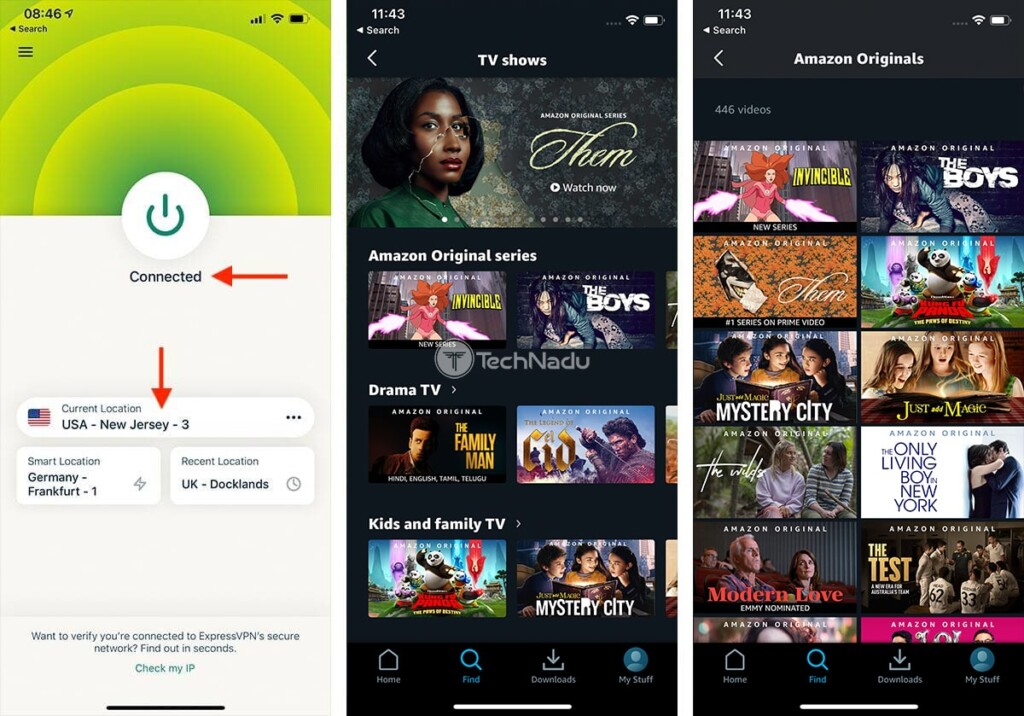 The instructions found above apply to any platform natively supported by both ExpressVPN and Amazon Prime Video. In other words, you can use the steps found above to watch Amazon Prime Video outside the US - on your smartphone, tablet, computer, and more.
How to Watch Amazon Prime Video Outside the US (If You're Not Subscribed)
If you don't have a Prime Video subscription yet, we'll show you how to get one. And then, we'll show you how to access the US version of this streaming service - from anywhere in the world. So, let's jump right in.
1. First, get a VPN subscription. Feel free to go for ExpressVPN.
2. Once you land on ExpressVPN's website, select 'Get ExpressVPN.'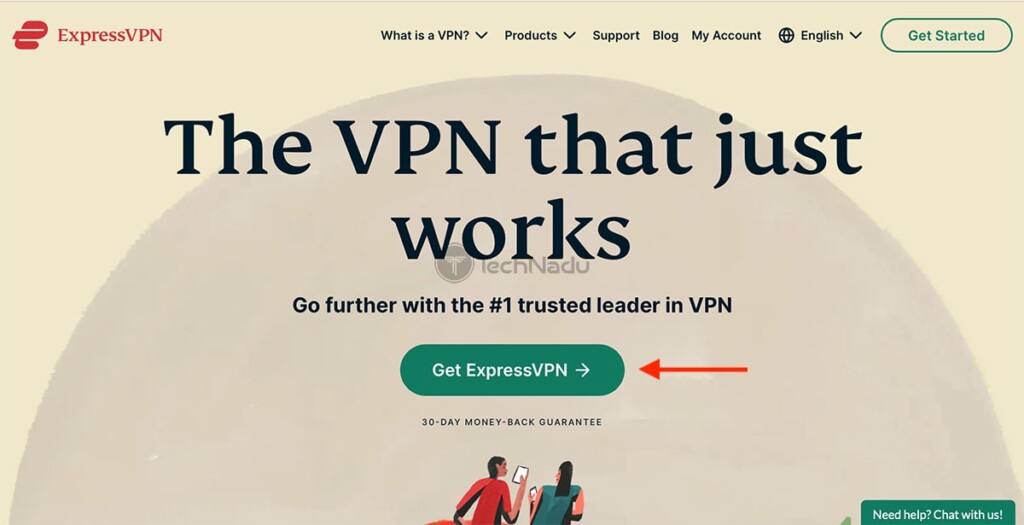 3. Pick a subscription, enter your email address, and proceed to pay.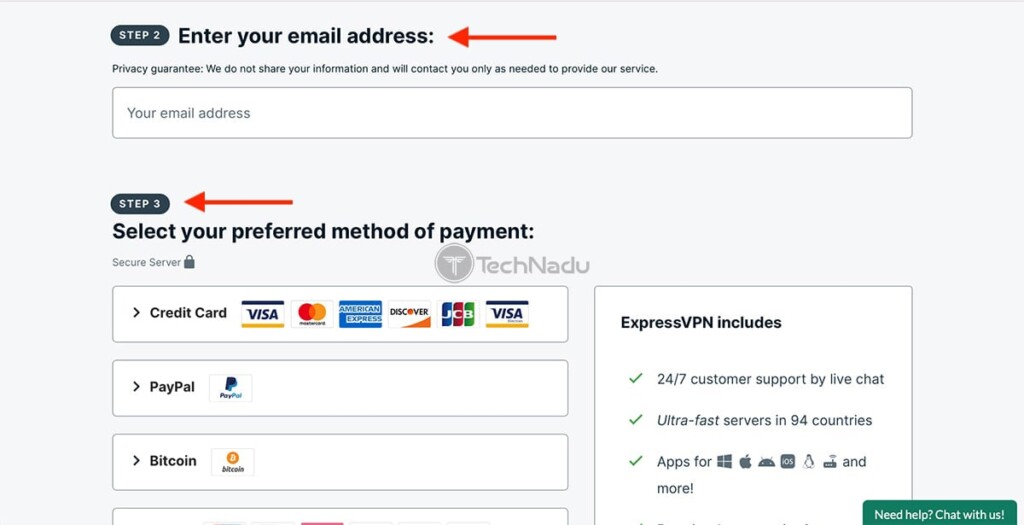 4. Once done, ExpressVPN's team will send you a confirmation email.
5. Now, you need to download and install ExpressVPN on your device.
Make sure that ExpressVPN is ready for use on your device. So, in addition to downloading and installing its applications, you also need to go through their initial setup. And also, feel free to set up ExpressVPN on any device(s) you'll use to watch Amazon Prime Video outside the US.
6. Now, launch ExpressVPN. You should be looking at its home screen.
7. Select the button just below the prominent ON/OFF switch.
8. Once you select 'United States,' double-click on any server found in that country.
9. Wait until ExpressVPN's interface turns green, indicating that you're connected now.
10. Next, proceed to subscribe to Amazon Prime Video.
11. You'll land on Prime Video's website. Feel free to click on 'Watch with Prime.'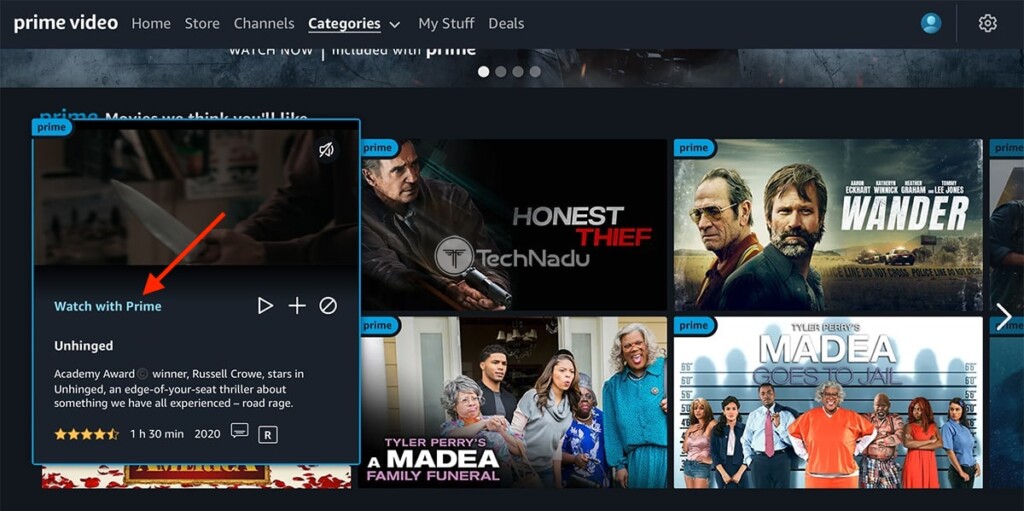 12. Then, create your Amazon account (if you don't have one yet).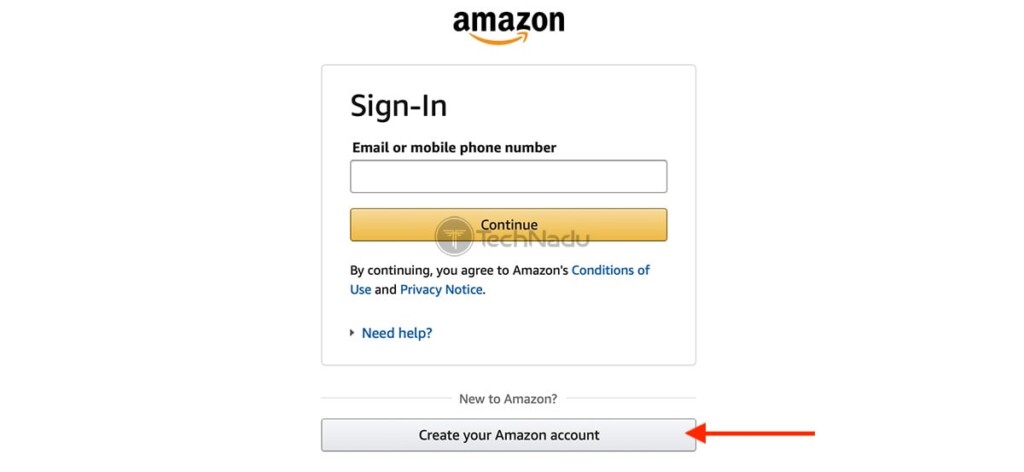 13. The final step will ask for your payment information. Add your payment card.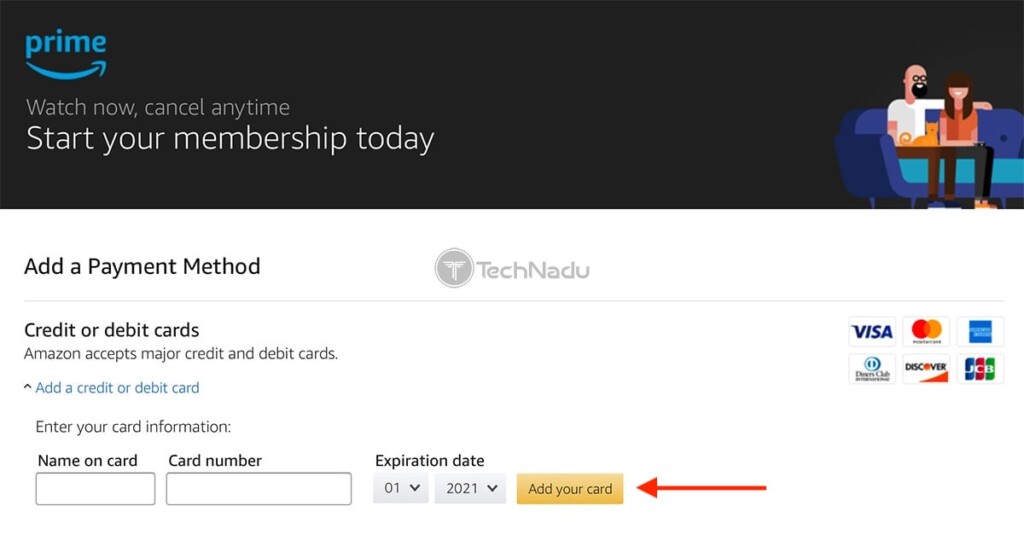 14. Finally, review the details of your subscription and proceed to sign up.
15. As soon as your payment is cleared, you'll get access to Prime Video. That's it!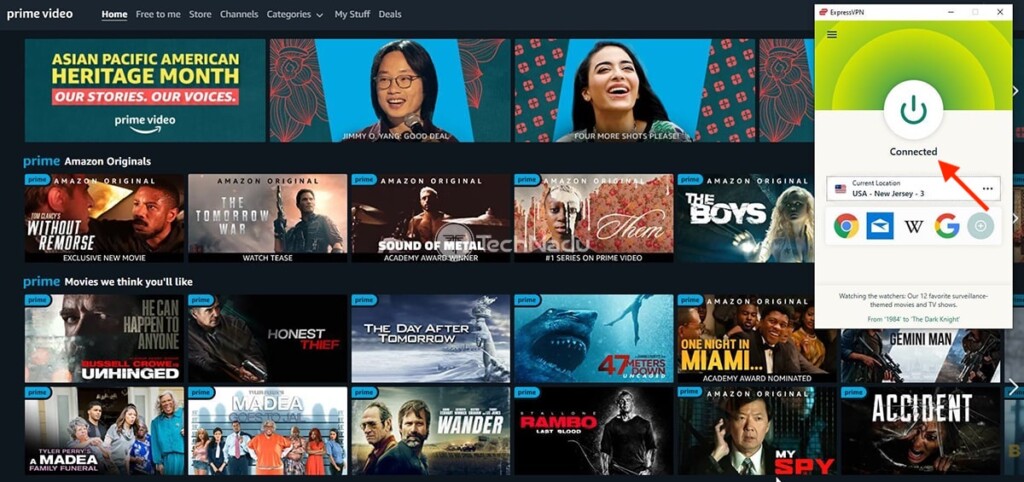 Keep in mind that as long as you're connected to ExpressVPN's US-based server, Amazon Prime Video will let you access its US library. Once you disconnect, the media streaming service will see your "real" IP address and will point you to the library of your home country.
Since ExpressVPN works across different platforms, you can use it to access Prime Video across many different devices. Since you now have a subscription, feel free to install Prime Video on your iPhone/iPad, Android phone, and other compatible devices. Then, launch ExpressVPN, connect to a server, and stream Prime Video without any restrictions.
What's the Best VPN for Amazon Prime Video?
We checked over 60 VPN providers, performed dozens of tests, and ran the numbers. In the end, we found that these are the best 5 VPNs that let you watch Amazon Prime outside the US without any problems.
1. ExpressVPN - Best VPN Overall
ExpressVPN offers everything you need to unblock and enjoy using Amazon Prime Video, and that includes unlimited bandwidth, high-speed servers (and lots of them), and support for up to five parallel connections.
What's more, their apps are extremely intuitive, so you'll get used to them in no time. Yes, even if this is your first time using a VPN! Plus, ExpressVPN has apps for pretty much all platforms, meaning you can easily unblock Amazon Prime Video content on any device you want.
Also, ExpressVPN lets you use split tunneling. That's a very helpful feature that allows you to configure the VPN app to only encrypt Amazon Prime Video traffic. That way, you get smoother speeds overall.
And as if all that weren't enough, ExpressVPN also offers 24/7 support through live chat. If you ever have any trouble using the service with Amazon Prime Video, you can always rely on their support reps for help. Plus, all your purchases are covered by a really cool no-questions-asked 30-day refund policy.
To read more about how ExpressVPN works, please check our hands-on review.
2. NordVPN - Best for High-End Security
Fun streaming is guaranteed with NordVPN. They have very fast speeds, tons of servers, unmetered data, and easy-to-use apps. You also get up to six parallel connections, which is more than enough for everyone in your family to unblock Amazon Prime Video.
But if you're also looking for a way to keep your data safe, NordVPN is definitely the right pick. On top of powerful encryption, they also offer traffic obfuscation, support for Tor over VPN connections, and access to a colocated network.
What's more, you can also pair up your NordVPN subscription with two very secure services: NordPass and NordLocker. The first is an excellent password manager, and the second is a very capable file encryption platform.
Other than that, NordVPN also offers a 30-day refund policy and round-the-clock support through live chat.
Want to find out more about them? Check out our in-depth review.
CyberGhost VPN already offers excellent features for enjoyable streaming - user-friendly apps for most platforms, unmetered bandwidth, up to seven parallel connections, a large network of servers, and decent speeds. You also get private dedicated IPs that make it harder for Amazon to block your VPN connection.
So, what makes them a "risk-free buy"?
Well, like all providers on this list, they have a no-questions-asked money-back guarantee. But with CyberGhost VPN, the refund period is 45 days (if you pick the long-term plans), not 30 days.
All in all, you have plenty of time to make sure CyberGhost VPN can unblock Amazon Prime Video without any issues. And if you do encounter any, don't worry - their support reps are available 24/7 through live chat.
If you'd like to take a closer look at CyberGhost VPN, please read our review.
4. Ivacy VPN - Best Budget-Friendly Option
If you want a long-term solution and to save a lot of money, you can't go wrong with Ivacy. Their 5-year plan is unbelievably cheap!
But great savings isn't all this provider can offer. While they're relatively small, they're still a great pick. With Ivacy, you get unlimited data, speedy servers, and tons of cross-platform apps. The app UI isn't the best out there, but you should still have an easy time using it.
And just like ExpressVPN, Ivacy supports up to five simultaneous connections and split tunneling. So you can binge Amazon Prime Video anywhere you want in your home and optimize your VPN speeds to get the best streaming experience.
Ivacy also offers a way to get dedicated IP addresses. That might make it harder for Amazon's site to realize you're using a VPN (it's less likely to blacklist your IP).
Finally, the provider's support team is available through live chat 24/7. Also, you buy with no risk since Ivacy has a very generous 30-day money-back guarantee.
To find out more about this provider, follow this link to read our review.
How Do VPNs Let You Watch Amazon Prime Video Outside the US?
It's pretty simple - they stop Amazon's site from seeing your real IP address. Without that information, the website won't know what your geo-location is (IPs reveal what city and country you are from, in case you didn't know).
Instead, Amazon will only see the VPN's IP address. The VPN routes your traffic through a server that sits between you and Amazon's platform. So, Amazon thinks your connections are coming from the VPN, not your device.
As long as you use a US VPN server, Amazon Prime Video will think your traffic is coming from the US. Due to that, you'll be able to unblock all the US content you want.
Do You Need to Change Your Region to Unblock Amazon Prime Video US?
Maybe - doing that doesn't hurt, really. In our tests, we were still able to unblock Amazon Prime US with a VPN even if we didn't change our region to the US.
But we have heard of people experiencing issues while only using a VPN. So to fully unblock the whole US Prime Video catalog, do the following:
Log into your Amazon account.
On the left, click the menu icon (the three lines icon).
Scroll down to Help & Settings.
Click the field with the country name and flag.
Pick the United States from the dropdown menu.
Click Go to website.
Basically, you want your settings to look like this: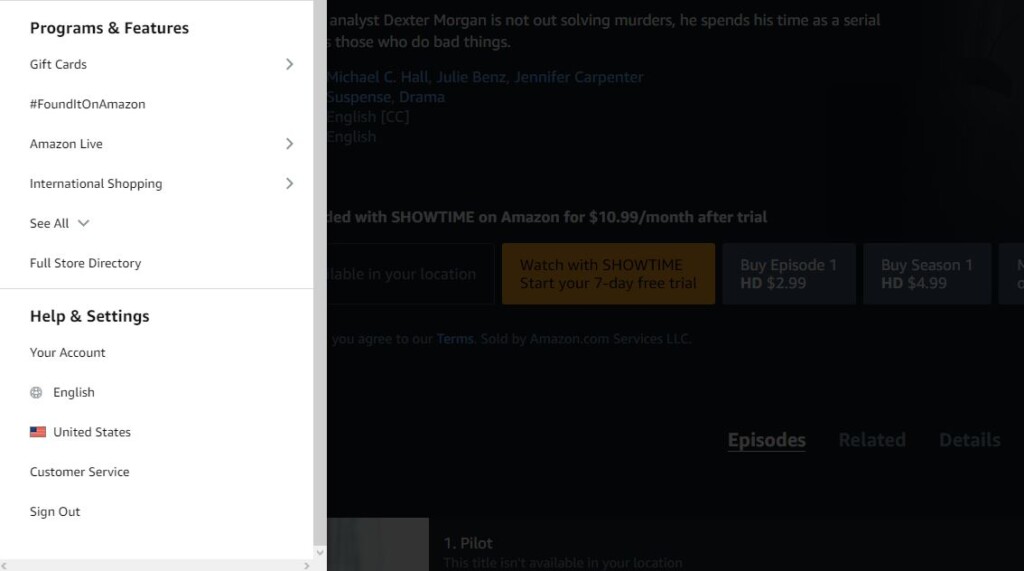 Can Amazon Prime Video Block VPNs?
Yes - the site is actually really good at that. If you use a VPN that doesn't regularly refresh its servers' IPs, you'll often see this message:

Alternatively, you might see all sorts of error codes. There are many things you can try to make them go away, but one of the solutions always involves disconnecting from the VPN (at least according to Amazon).
In our experience, you shouldn't have this problem if you use one of the VPNs from above. But if you do, contact the provider's support team, and ask them which server you need to use to unblock Amazon Prime. VPNs often don't make that information public so that Amazon doesn't find out and blacklist their servers' IPs.
And here's another thing - some VPNs might work with Prime Video on Amazon's site, while others only work with primevideo.com. If you're having trouble with one when using a VPN, try the other site.
Will Amazon Block Your Account If You Use a VPN?
No, we don't think so. It's true that the ToS page makes it seem like using a VPN is going to get you in trouble:
But we haven't heard of Amazon banning anyone's account for that yet. At most, you'll just see the VPN/proxy error. If you know someone who had that happen to them, please let us know.
FAQ
What Is Amazon Prime Video?
Amazon Prime Video is an online streaming service available to people who have an Amazon Prime account. You can use it to watch thousands of movies, TV shows, and Amazon originals.
Is Amazon Prime Video Free?
Amazon Prime Video is free, but you'll need a Prime account to get it. And you have to pay for the Prime account. On the plus side, Amazon Prime has a free 30-day trial, so you have plenty of time to decide if the service is good for you or not.
And also, keep in mind that not all Amazon Prime Video content is free. You get a lot of titles at no extra cost, but you'll have to pay or rent episodes and movies that aren't included in your Prime membership.
Why Does Amazon Prime Video Use Geo-Blocks?
Because Amazon licenses a lot of the content on its platform from third parties. In most cases, the company is only able to buy licensing rights for certain countries, so they can only air the shows and movies there.
That's usually not the case with Amazon originals, though. Amazon owns the copyright, so they're free to broadcast the content anywhere their service is available.
What Devices Is Amazon Prime Video Available On?
You can use the service on most desktops through Web browsers. However, Amazon also has apps for mobile devices, Blu-ray players, streaming media devices, gaming consoles, smart TVs, and (obviously) Amazon devices. For the full list, check out this link.
What Kind of Content Can I Watch on Amazon Prime Video?
You get thousands of titles that include popular movies, TV shows, Amazon Original Movies, Prime Originals, and even premium channels. Overall, you can enjoy a wide range of genres - from drama, horror, action, and adventure to LGBTQ, musicals, and comedy.
Will I Experience Slowdowns With an Amazon Prime VPN?
Slowdowns can always happen when using a VPN, but this shouldn't really be an issue with Amazon Prime. You only need 1 Mbps for SD streaming and 5 Mbps for HD streaming. If you want 4K Ultra HD content, you'll need at least 15 Mbps.
If your original speeds are a bit low (like 20-30 Mbps), the VPN speeds might be a bit too slow for 4K content. In that case, please use our VPN speed optimization guide.
Can I Download Amazon Prime Video Titles to Watch Them Offline?
Yes, that option is available for some titles on specific devices. According to this support article, you can do this on iOS, Android, Windows 10, and Fire tablets.
Even better - if you do this, you don't need to stay connected to the VPN to watch the whole movie or show! Just keep the connection active until the download finishes, and then watch the content offline.
Can I Use Prime Video Outside the US Without a VPN?
If you're traveling outside the US, you can still use Prime Video without a VPN. However, you'll encounter a heavily limited library of content. To continue to have access to the same library as available in the US, you need a VPN. More precisely, we recommend ExpressVPN.
Do Free VPNs Work With Amazon Prime?
Not really. Since free VPNs can't afford to regularly refresh their IPs, Amazon often blacklists their servers. What that means is that you should get used to on-and-off access to Amazon Prime if you plan on using a free VPN. Oh, and slow speeds due to overcrowded servers. And potential bandwidth caps. And definitely no 24/7 support.
If you really want to give a free VPN a shot, make sure you pick one from our list.
That would be all on how to watch Amazon Prime Video outside the US. In case you have any questions, make sure to post your comment below. And lastly, thanks for reading!