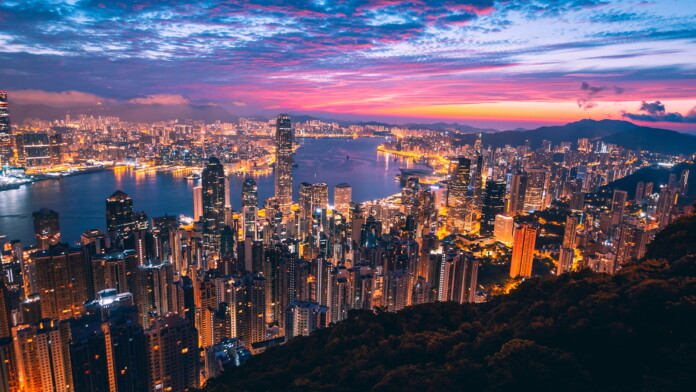 Due to troublesome events happening in Hong Kong, topics related to cybersecurity have been on the rise lately. No matter if you want to secure your online anonymity or if you'd like to visit local websites from abroad, you'll need a Hong Kong IP address. The good news is that changing your IP address can be done easily. For this purpose, you'll need a VPN service – and we're here to help you with some on-point recommendations. So, let's talk about how to get a Hong Kong IP address in 2019.
As you probably know, there's a crisis happening in Hong Kong right now. There are plans to restrict the Web and some of these measures have already been tested. We're talking about the blocking of PIA, which was the first VPN tool to be briefly blocked in Hong Kong. Of course, it doesn't help that China has major influence over American companies, willing to pull their software from this market and make it hard for Hong Kong residents to preserve their privacy. Even though it's good to keep an eye on the protests happening in this part of the world, there's plenty you can do on your own. And yes, we're talking about VPN applications.
We'd like to say that we already have an article on the best VPNs for Hong Kong. However, we'll use this article to talk about VPNs with servers that can be found here. This means that the VPNs mentioned in this article can help you get a Hong Kong IP address – but they can also secure your Web connection, encrypt your sensitive data, and make sure no one sees what you do online.
So, here's how to get a Hong Kong IP address in 3 simple steps:
The first step includes choosing a VPN. We will help you with this by recommending ExpressVPN, the best tool in this case. However, we'll give you some alternatives as well.
Then, you need to get a VPN subscription. Once you pay for the VPN, you can proceed to download and install the application on your devices of choice.
And finally, connect to a server in Hong Kong. This will replace your current IP with a virtual IP address, which will remain active as long as the VPN session is active.
Step 1 – Find a Reliable & Powerful VPN
There's a handful of VPNs brave enough to offer servers in Hong Kong. We've prepared three incredibly strong options for you, so let's quickly explain what each of those can do.
If you want truly the best of today's VPN tools, you need to choose ExpressVPN. This one comes with the highest possible level of encryption and strong VPN protocols that further secure your data. As soon as you connect to any server offered by ExpressVPN, you become 100% anonymous on the Web.
Let's not forget to say that ExpressVPN has a long history of providing reliable service. It's been on the market for a long time now, and it knows how to do things right. You get to access more than 3,000 servers at the moment, and there's a nice group of those located in Hong Kong. Lastly, as you can read in our ExpressVPN review, you can count on easy-to-use apps, fast performance, and effortless website unblocking.
The next option would be a Romania-based VPN service. Called CyberGhost VPN, this one is famous for its ease of use. You get to protect seven devices per subscription, and there are plenty of native applications to choose from. And of course, you can count on a huge army of servers, including more than 70 units in Hong Kong alone.
CyberGhost has the means to protect your online privacy in the best way possible. It comes with AES-256 encryption and an array of VPN protocols. Then, you get to access restricted websites, download torrents, unblock media streaming services, and plenty more. To dive deeper into this VPN solution, we recommend you read our CyberGhost VPN review.
We'll end our list with NordVPN, another great VPN solution. This one is known for offering advanced security-related features, including double-VPN connections. That means that two servers can be used at once, eliminating any trace of your online whereabouts. And also, NordVPN is known for offering thousands of servers, close to 70 of which are in Hong Kong. These are optimized for P2P traffic and we're also talking about obfuscated servers.
It's important to note that NordVPN seems to be highly secure. However, due to all these high-end features, you can expect some overhead costs in the form of a speed reduction. In simple words, it's not as fast as ExpressVPN, so we recommend it only if you already have a very fast Web connection. To learn more about this, proceed to read our NordVPN review.
Step 2 – Subscribe to a VPN Service
To proceed, you need to have an active VPN subscription. Considering that ExpressVPN is our strongest recommendation, we'll use it to show you which steps you need to take.
Once you check ExpressVPN's features, click on any of the red buttons you'll see there. Then, choose a subscription plan. Take your time and inspect your options and pay attention to long-term plans. These bring the price down in a dramatic way and come with other perks as well. So, click on the one that suits you the best.
Then, supply your email address and your payment information. Once done, you will receive a response from ExpressVPN, so make sure to check your inbox.
Step 3 – Finally, Get a Hong Kong IP Address!
In this final step, we'll teach you how to download and install ExpressVPN. And lastly, we'll show you how to get your brand-new Hong Kong IP address.
Now, return to ExpressVPN's home page. Log-in to your account by using the 'My Account' link you'll find at the top of the page.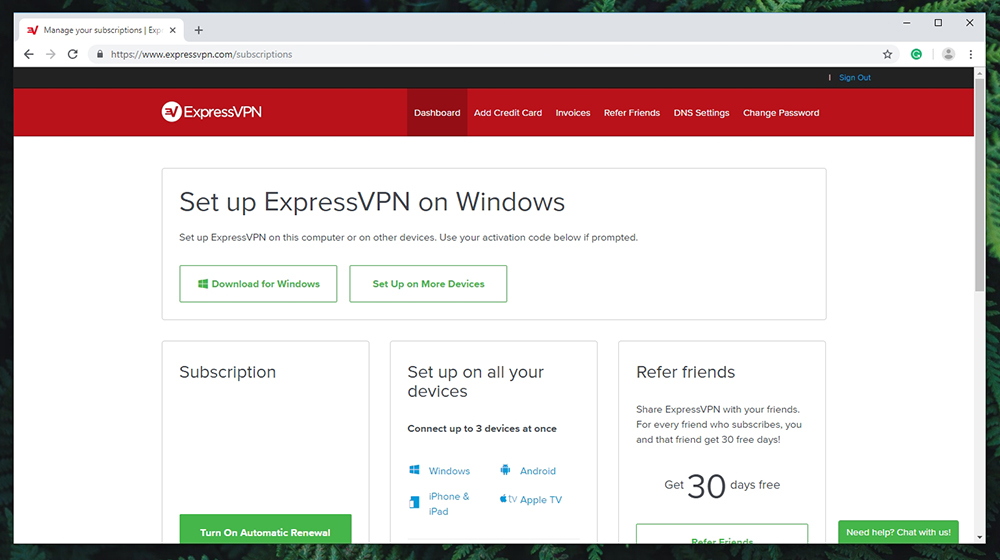 Once you open your dashboard, ExpressVPN will offer you an app for your platform. So, go ahead and download ExpressVPN's installation file. And while you're there, don't forget to copy your activation code – which you'll see on the VPN's website.
Install ExpressVPN like you would install any other software. Then, open the application and log-in using the previously copied activation code. Within a few moments, ExpressVPN will be ready for use.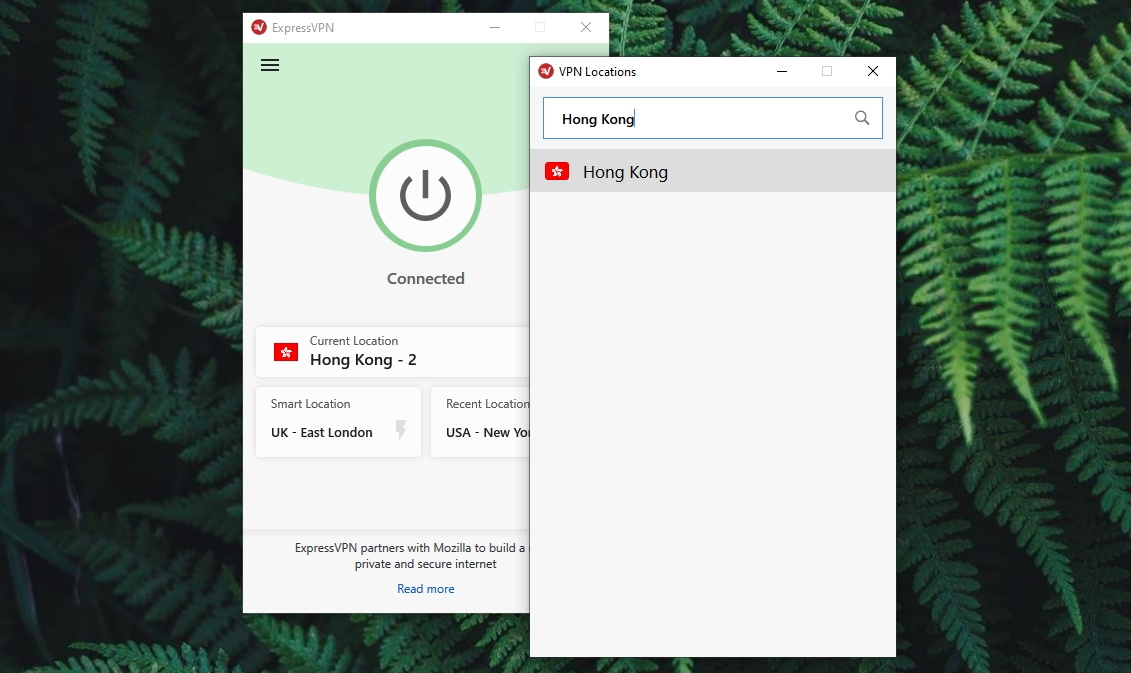 Now, use the 'Current Location' button to reveal the list of locations. Find 'Hong Kong' and double-click on this entry. Alternatively, you can use the dropdown menu to connect to a specific server found in this location. Once you connect, you will also get a Hong Kong IP address. That's it!
Dear visitors and readers, that would be all on how to get a Hong Kong IP address. We hope you've found this article to be helpful, and that you'll share it on the Web. If you'd like to read more articles like this one, make sure to follow us on Facebook and Twitter.