The router lies at the heart of your Internet connection. This is the piece of hardware that brings together all of your devices and connects them to the Web. Most people just use the router that came with their broadband contract or whatever was the cheapest model on Amazon. As long as its good enough for Netflix and Facebook, who cares, right? Well, it turns out that if you are serious about your Internet experience, it matters quite a lot. There are important security factors to take into account when you set up your network. Not to mention that we now connect more devices than ever to our home networks, so any old cheap unit won't do! This is why we are going to talk about how to choose a VPN router.
If you are really serious about privacy, anonymity, and security, you'll want a VPN-capable router – without any doubt. Running your router as a VPN client means that you only need one VPN connection to cover all of the devices on your home network. It makes setting up and maintaining a VPN safety net that much easier. In this article, we're going to talk about the most important factors to consider when buying a router with the intention of connecting it to a VPN. Aside from telling you how to choose a VPN router, we are also going to give you a few product suggestions as well.
How to Choose a VPN Router?
Only certain router models are capable of running VPN software. This means that you need to pick a router while also inspecting your VPN options. It's important to know what kinds of protocols your chosen VPN supports, as well as if you can install it on a router. So, we recommend you take a look at the best VPNs right now.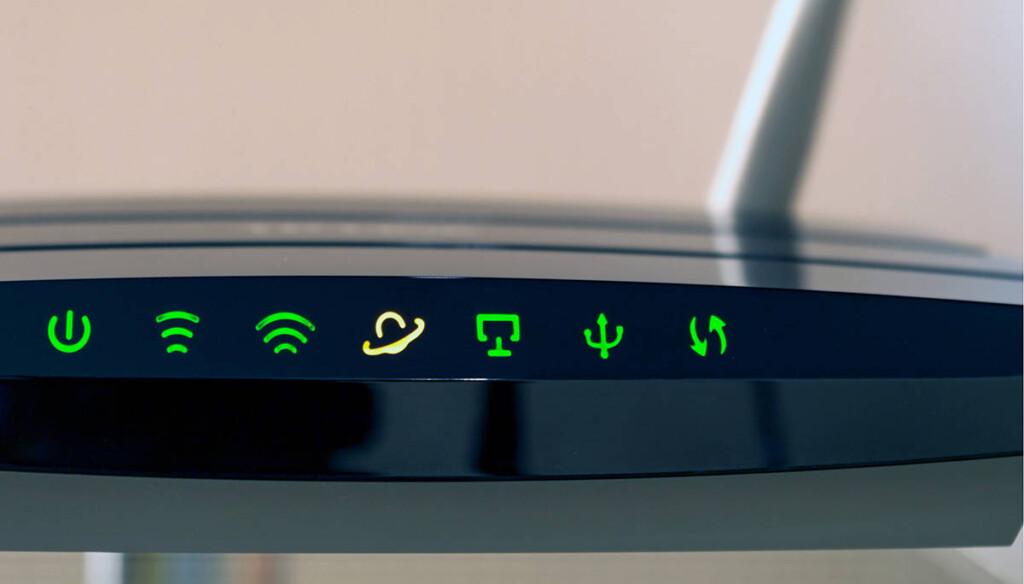 Next, let's take a look at different aspects of VPN routers that you want to keep on mind. We'll start with the basics, and then expand onto more advanced features. Also, our 'how to choose a VPN router' guide would not be helpful without suggestions. So, take a look at some interesting VPN routers you can find right now.
The Question of Firmware
The first thing you have to think about is whether you want a router that comes with VPN support out of the box. Confused? Let me explain.
The 'operating system' that's installed on your router determines what sorts of abilities it has. Whether it can work as a VPN client is one of those things. The thing is, routers that ship with native VPN abilities tend to be more expensive. Some routers can have their firmware replaced with a third-party version that adds VPN ability. Given that the hardware is up to it, this could be a much better solution. However, by doing this you're giving up your warranty and official support from the router manufacturer.
Good third-party firmware such as DD-WRT will let you look up if a given router will work with this standard for VPN purposes. Check out our DD-WRT guide for more info.
Buying a Pre-Flashed Router
If the prospect of performing an unsanctioned firmware change on your new router gives you white hair, perhaps a pre-flashed router could be a good option. This is when you buy a router from a seller who will put DD-WRT on there for you. So you know that it's been done successfully. Also, this is usually priced somewhere between a router you flash yourself and a native VPN router, but it takes all the risk out of the equation. As long as the supplier will support you after the sale is complete.
Are Mesh Routers Worth It?
Wi-Fi mesh networks use lots of small router devices to create one large seamless network that covers every nook and cranny of your home. This is the sort of Wi-Fi that has only been available to large enterprise installations in the past. Now we have products such as Google Wi-Fi which brings that technology into our homes.
If you are creating a new network installation at home, it may be worth considering opting for a mesh network. However, not many of them natively support VPN clients and you can pretty much forget about third-party firmware at this point. Systems such as Netgear's Orbi has native OpenVPN support, but this is an option with a high price of entry. However, it is the most future-proof choice of them all.
Performance Specifications
This is one of the areas where routers flashed to add VPN support on afterward fall down the most. VPN encryption and general processing can put a lot of strain on a router that doesn't have the computing power to pull it off. This can slow down your whole network and even crash the router itself.
Basically, the faster the CPU in your router is, the better. It also matters how many CPU cores the router has. Remember that the router has to handle all sorts of jobs, not just the VPN bit of the equation. Therefore, single-core CPUs are out. Dual cores are better, but still not ideal. If you can stretch to a quad-core router, then you will never experience a performance bottleneck.
Also, bear in mind that third-party firmware such as DD-WRT usually has a set of hardware requirements in order for OpenVPN to work. For example, you need a router with 8MB of space for firmware.
Network Speed
When it comes to how to choose a VPN router, an important factor is the speed of your network. It's important that you choose a router that has the right level of speed and range for your needs. If you buy one that's too slow in terms of Wi-Fi or Ethernet, then it can be a real drag on your Internet experience. Also, you should know that one of the cons of using a VPN is a bit of throttling that's expected to happen. To learn more, check out other pros and cons of VPNs.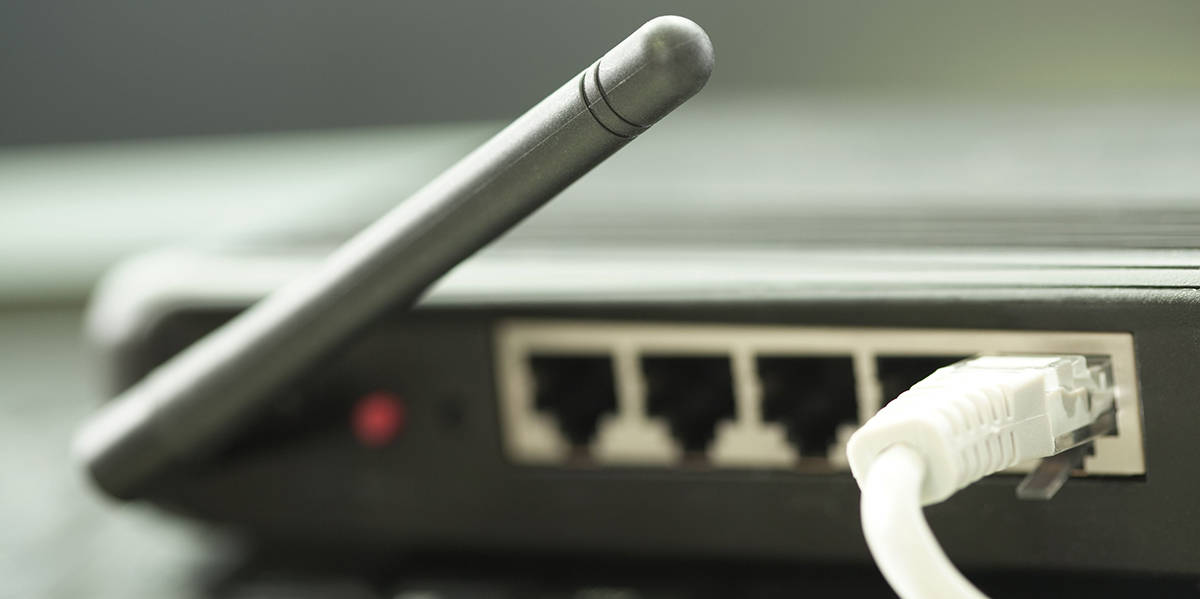 For one thing, the Ethernet speed has to be fast enough to give you the full use of your connection. If you're using a router that also integrates a modem, then that's not a problem, given that the modem is rated correctly for your Internet connection. If however, you're using a separate fiber or cable modem, the Ethernet connection and Wi-Fi need to be up to the task. In the case of Ethernet, this is hardly an issue since most modern routers have Gigabit connections, but in terms of Wi-Fi, 802.1 AC is quickly becoming the norm. If you can, buy a router that supports this standard since new devices will receive much faster Web connection for those kinds of routers.
Router (Wireless) Bands
Your router should at least be a dual-band mode, which is easy to see since these routers have two antennae. It means that the unit can dedicate an antenna to the 2.4GHz and 5GHz bands, so you don't have to choose one or the other. That means legacy devices that don't yet use the 5Ghz band can still be part of the fun.
Tri-band routers are even better, adding a second 5GHz band, which increases the amount of available bandwidth. If you are doing high-bandwidth stuff such as 4K streaming on your home network, then you want a tri-band router.
Does it Support Guest Networks?
Another feature we think is pretty important for home network security is a guest network. This is when your router can provide a second Wi-Fi hotspot with a different name. Visitors can connect to this network to get Internet access, but they won't be able to access computers, drives or other local network resources. If your router can be flashed with DD-WRT then it will also support guest networks.
Does it Have Enough LAN Ports?
The humble wired network connection seems to be ignored more often than not these days, but there's still a long list of reasons to connect some hardware to your router using an Ethernet cable.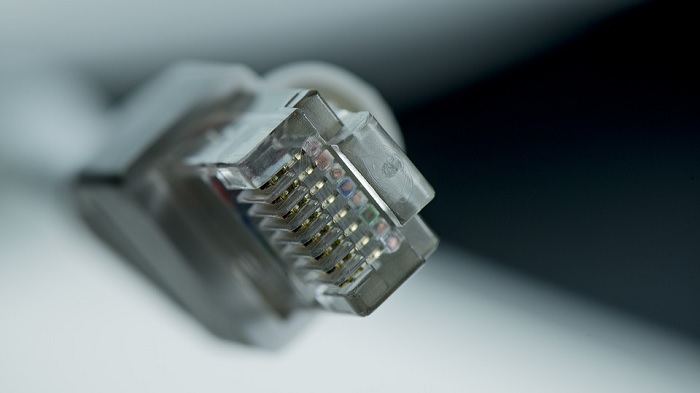 Home media servers and gaming PCs definitely benefit from the lower latency, higher bandwidth, and rock-solid stability. Identify how many devices you have that work best via Ethernet and then make sure your prospective router has enough physical ports. If not, you might have to buy an additional network switch to accommodate more or choose a different model.
Importance of Wi-Fi Security
Most routers these days use the WPA2 standard with AES encryption, which is fine for most people. However, we recommend that you disable the WPS button on any router that you buy since it makes it too easy for people with physical access to the unit to get on your network.
NAS and Mobile Internet Backup
Some routers come with a USB interface that will let you attach an HSDPA modem or USB drive. In some cases, the modem will be built in and you just have to add a SIM card. In both cases, this lets you fall back on a mobile network connection if something happens to the wired broadband. This can be an incredibly useful feature for people who have mission-critical network applications.
The ability to attach USB storage is also neat to have. Some routers even have media server software on them, which means you can stream content from the drive without needing a separate media server box. None of these features are 100% important, but it could swing your purchasing decision between two otherwise comparable products.
Final Thoughts
Dear TechNadu visitors and readers, that would be all on how to choose a VPN router. We sincerely hope that you found this article to be useful and that we managed to clear any doubts. If there's something else you want to know, make sure to post a comment below.
Finally, we would appreciate if you could share this article online – why not help others learn how to choose a VPN router? Also, don't forget to follow us on Facebook and Twitter. Thanks!