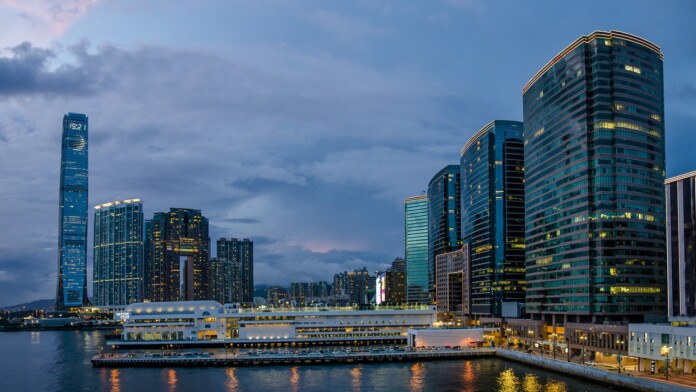 It would be an understatement to say that Hong Kong is facing ever-increasing pressure from mainland Chinese authorities. Right now, there's a huge spike in downloads of VPN services, as a new law is being announced from Beijing, threatening to limit Hong Kong's freedom and autonomy. We'll talk about the current situation in just a moment, as we first want to say that using a VPN in Hong Kong is now more important than ever before, and we're not talking about political activists here. Very soon, even regular Internet users could be affected, which is why it's time to talk about the best VPN for Hong Kong in 2020.
Let's take a quick detour to talk about what's happening in Hong Kong right now. As you already know, 2019 was the year of demonstrations in this city. What began as a quiet gathering of Hongkongers worried about their personal freedom quickly spiraled into total chaos. We've seen communications being shut down, VPN services being blocked, and there was an attempt to introduce Internet-related restrictions. Then, the Coronavirus outbreak forced demonstrators to stay inside of their homes, as social distancing and other preventive measures are still pretty much alive and active worldwide. And now, it seems that China is willing to take advantage of this situation by imposing a controversial Hong Kong security law, destabilizing this territory's autonomy.
More precisely, Beijing's proposed law aims to "improve" the country's national security by opening national security organs of the Central People's Government in Hong Kong. This decision is justified by saying that China is helping Hong Kong to protect interests of its residents and foreign investors – but it also targets activities as "splitting the country, subverting state power." And also, the new law will be introduced by bypassing Hong Kong's Legislative Council and will be included as an annex to the Basic Law, with long-term consequences. Therefore, it's time to think about your freedom and do everything you can to protect your privacy online.
Finally, these are the 5 best VPNs for Hong Kong in 2020.
We'll start our list of the best VPNs for Hong Kong with ExpressVPN. Being one of the top-rated VPNs for a very long time now, this is a bulletproof option for any Internet user in this city who wants to protect their online privacy. If you decide to go with this option, know that ExpressVPN will hide your online whereabouts in the best way possible, leaving no trace of what you're doing online.
First of all, know that ExpressVPN comes with a highly polished interface. All it takes to encrypt your Web connection is to open the application (it's available on a wide range of platforms and routers), connect to a server, and that's pretty much it. The application uses 256-bit AES encryption, making sure your data doesn't leak. It's safe to say that this makes you 100% invisible on the Web. Then, you can count on ExpressVPN to take you where you want to go. This includes previously blocked websites and Web services (including media streaming platforms). And let's not forget that ExpressVPN can be used on up to five devices, and it comes with promises of not logging your personal information.
There are numerous other interesting features waiting. So, make sure to read TechNadu's ExpressVPN review for more information.
Encryption & VPN Protocols: AES-256; OpenVPN (UDP/TCP), L2TP/IPSec, PPTP.
Servers Available in Hong Kong: 3 locations; Dozens of servers.
Money-Back Guarantee: 30 days.
Our list of the best VPN for Hong Kong in 2020 wouldn't be complete without NordVPN. Even though it looks simple on the outside, don't get fooled by its highly intuitive user interface. A lot of power hides within, and one unique feature as well.
NordVPN has a network of 5,650+ servers in close to 60 countries. This gives you much greater freedom when it comes to choosing the best server based on your physical location. In addition, this greatly helps with unblocking previously unavailable Web services. Then, there's something called Double-VPN. Instead of encrypting your data once (which is usually more than enough), NordVPN has a dual layer of encryption – making it 110% impossible for someone to track you. And finally, know that NordVPN is one of the most popular VPNs in Hong Kong right now, seeing a huge spike in downloads. To accommodate its users from this city, NordVPN has already added more servers to its lineup, across Hong Kong and Taiwan.
Want to learn more about the dual-layer of protection of this VPN? If that's the case, you need to check our in-depth NordVPN review.
Encryption & VPN Protocols: AES-256; OpenVPN, IKEv2/IPSec, NordLynx.
Servers Available in Hong Kong: 1 location; 70+ servers.
Money-Back Guarantee: 30 days.
This is yet another relatively new player on the global VPN market that's been around for several years now. This usually isn't much for a VPN to prove its worth – but we're more than confident that CyberGhost VPN won't let you down, especially after having tested this VPN service ourselves. In fact, we're sure that you'll be surprised to see what CyberGhost offers, especially for its users in Hong Kong.
The company behind CyberGhost clearly displays its intentions to keep your private data safe and sound. A single data log isn't collected, and even this company doesn't know anything about your online activities. Needless to say, plenty of servers await (more than 6,300 units) placed in strategical locations across the world. There's a number of these in the USA, which means that CyberGhost VPN is a good option for media streaming. You also get specialized servers for P2P downloads, you can unblock regional streaming platforms, and CyberGhost also offers a nice range of applications for various platforms.
If you need more information on this VPN, you will find everything you could possibly need in our CyberGhost VPN review.
Encryption & VPN Protocols: AES-256; OpenVPN, L2TP/IPsec, PPTP, IPsec.
Servers Available in Hong Kong: 1 location, 50+ servers.
Money-Back Guarantee: 45 days.
Next on our list is PrivateVPN, which comes from Sweden. This is a relatively new VPN service that has already managed to attract a large user base. Aside from tough and high-end encryption, PrivateVPN is very transparent about the way it handles your data, which is one of its biggest strengths.
This VPN service takes great pride in the fact that it doesn't store your personal information. No matter how you use this VPN (to browse the Web, stream media, or download P2P files), government agencies won't be able to trace your Web activity, no matter where you're located. To make things even more secure, PrivateVPN features tools like IPv4/IPv6 as well as DNS leak protection. Last but not least, it brings a network of strategically placed servers around the world. This isn't the biggest network of servers, but we're confident that average home users will find it to be sufficient enough. And lastly, you get all of those amazing features at an incredibly low price.
To learn more about what kind of protection you'll receive, don't miss your chance to read our PrivateVPN review.
Encryption & VPN Protocols: AES-256; OpenVPN (TCP/UDP), L2TP, IPSec, IKEv2.
Servers Available in Hong Kong: 1 location; Dozens of servers.
Money-Back Guarantee: 30 days.
IPVanish is an older player in this field and its platform compatibility proves that. Having native apps for a very wide range of devices (Windows Phone included), you can be sure that you'll be protected at all times and via all of your devices. Still, this isn't where interesting features of this VPN end, and you'll soon see why this is one of the best Hong Kong VPN right now.
One of the most notable features of IPVanish is its network of servers. This company has managed to bring over 1,400 servers located in 50+ countries. It's safe to say that no matter which country you want to connect to, you'll manage to connect without any issues. It's also worth noting that IPVanish employs the standard VPN encryption, making sure you get a new IP address every time you connect. On top of that, IPVanish supports a range of VPN protocols, so you can fine-tune your Web browsing experience (and choose between security and performance, based on your intended use of this VPN).
To learn all the pros and cons of this VPN service, read our IPVanish review.
Encryption & VPN Protocols: AES 256-bit; OpenVPN; IKEv2; L2TP; SSTP; PPTP.
Servers Available in Hong Kong: 1 location; 10+ servers.
Money-Back Guarantee: 7 days.
FAQ
If you have any doubts or additional questions, make sure to keep on reading this article. We'll answer some of the most pressing queries about using VPNs in Hong Kong.
Can I Use a VPN in Hong Kong?
Yes, you can use just about any VPN in Hong Kong. However, due to the current political climate, we recommend using only the most reputable VPNs out there (those that don't collect your private information). Without any doubt, our primary recommendation is ExpressVPN, as it comes with a reputation for offering the safest VPN tunnel for your data.
Are VPNs Legal in Hong Kong?
Yes, VPNs are legal in Hong Kong. This is also why numerous VPN companies have their servers here (as you can see via our recommendations, found above). You have many options in front of you, so make sure to pick a solution that's aligned with all your needs.
Can You Use Netflix in Hong Kong?
Yes, you can use Netflix in Hong Kong. However, you'll find a limited regional version of Netflix, which is missing thousands of titles offered via the US version of the streaming platform. To overcome this limitation, you can use a VPN for media streaming, such as ExpressVPN.
How to Get a Hong Kong IP Address?
In case you'd like to access the Web as if you were in Hong Kong, you need to get a Hong Kong IP address. The provided link will show you our detailed guide, which involves using a VPN to replace and change your IP.
What's The Best Free VPN for Hong Kong?
With the current situation in Hong Kong, many predict that even VPN services will be put under the spotlight. Just recently, Private Internet Access was briefly blocked – and this is a reputable commercial VPN. Therefore, using a free VPN won't get you very far in terms of protecting your privacy. Treat your privacy with great care, and invest in a reputable VPN service.
So, that would be all when it comes to the best VPN for Hong Kong in 2020. We hope that you'll make the right decision to protect your digital privacy by using any of the recommended VPNs from this article. Enjoy using the Web without any borders, while making sure no one tracks your online whereabouts!