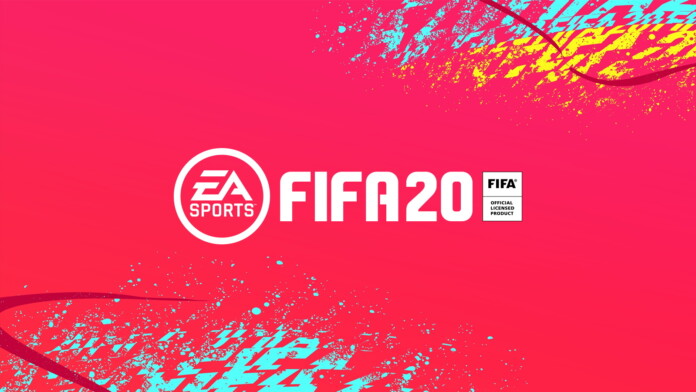 Gamers already know about numerous kinds of problems typically associated with multiplayer games. Connectivity and latency-related problems can ruin your gameplay experience, in case your ISP doesn't bring a dedicated plan for gamers (which isn't the case often). This is precisely why gaming over VPNs has become such an incredibly popular topic. However, we will use this article to talk about one of the hottest games right now – and that's EA Games' FIFA series, with FIFA 20 already finding its way to numerous computers and consoles. More precisely, we'll talk about the best VPN for FIFA.
EA Games' FIFA series has had its ups and downs during the last decade. Even though many of these games achieved commercial success, not all of them were well received by the critics and players as well. However, we're in for a big treat this year as EA has been putting a lot of effort into FIFA 20. With a new gameplay feature called 'VOLTA Football', FIFA 20 will change the course of this series, and for the better, hopefully. With the revived interest in FIFA, you can be sure that some server- and connectivity-related problems are bound to happen. Therefore, you need the very best VPN for gaming – and you can be sure that we've done our homework.
With this said, we present you the 6 best VPN for FIFA in 2019.
The first option on our list of the best VPN for FIFA is ExpressVPN. It wasn't by chance that we placed this VPN provider first. We are more than sure that it'll meet your every need, and beyond that, as ExpressVPN is one of the most feature-rich VPN services in 2019.
ExpressVPN is a highly advanced VPN. However, this doesn't mean that it's complicated to install and use. In fact, ExpressVPN brings a nicely designed UI that will help you navigate your way through the best available server with ease. Another important fact is that ExpressVPN is compatible with a whole range of platforms and devices. Being a gamer, you need to pay attention to this. Since it's based on the OpenVPN protocol, you can even install ExpressVPN on your router. This is a good idea for those of you playing FIFA 20 on a console, as these are typically known for their incompatibility with VPN services.
To learn more about why this is the best VPN for FIFA, read our ExpressVPN review.
Here comes the CyberGhost VPN, right next to ExpressVPN. Coming from Romania, this is a relatively new VPN provider with lots of amazing features on offer. However, don't think of its young age as a sign of weakness. This is one of the most popular VPNs right now, being used by millions around the world, which tells a lot.
Even though some VPNs do not allow P2P traffic, CyberGhost VPN seems to perfectly understand the needs of its users. That is why you'll get to pick from several encryption protocols and use dedicated servers for streaming, gaming, and P2P traffic. And even though it looks simple, don't be fooled by its looks. A lot of power hides underneath, with many that seem like perfect allies to hardcore gamers. And finally, you can be sure that CyberGhost won't collect any identifiable information, helping you become invisible on the Web.
Not yet conceived that this is one of the best VPN for FIFA? Make sure to take a look at our CyberGhost VPN review for more info.
Based in Panama, NordVPN takes your online safety very seriously. Bringing thousands of servers located in more than 60 countries, you know that you'll keep all your gaming options open.
What's interesting to note about NordVPN is that it's considered to be one of the most advanced VPNs. That's because it employs double encryption. This means that your Web traffic will be rerouted through two secure servers, leaving no traces of your whereabouts. In terms of gaming, this might produce some throttling which is why you need to have a fast connection, to begin with. On the other hand, you can use NordVPN on up to six devices at the same time, which is a very nice offer.
To learn more about how double-routing works and what you can realistically expect, here's our NordVPN review.
When talking about VPNs suitable for gaming, we're talking about VPNs that come with speedy performance. With this said, we recommend checking our article on the fastest VPN in 2019, where you'll find plenty of recommendations. And this is where you'll get to learn about IVPN, one of the fastest-performing VPNs right now.
Even though it doesn't have the highest number of servers or locations, IVPN brings plenty for its price. You'll get to unblock media streaming content and you're allowed to download P2P files. Then, IVPN offers granular control over its encryption and security-related features. This means that gamers will be able to truly fine-tune their experience.
Plenty could be said about this VPN, so we think it's best to leave you to our IVPN review.
Being a well-respected VPN, Buffered VPN has managed to attract a huge user base. Even though this isn't the most powerful VPN out there, this provider gets the job done as efficiently as possible. That's why we think of it as one of the best VPN for FIFA.
Buffered VPN brings a thoughtfully designed UI that needs very little input from users. You select a country, and this VPN will connect to a secure server and change your IP along the way. The truth is that Buffered is present in close to 40 countries, which isn't much. However, you will hardly want more in terms of gaming because all the strategic locations are covered. There is also a highly advanced kill-switch for making sure your data doesn't leak online.
Another nice thing about this VPN is that it receives updates on a regular basis. So, you can turn to our Buffered VPN review to stay on top of the latest information.
When getting a VPN subscription, you need to take a look at other features besides those related to gaming. So, if you care about your online privacy and anonymity, we're we sure you'll be tempted by what VyprVPN offers.
VyprVPN is best known for its proprietary cloaking technology called Chameleon. Included in more advanced plans, Chameleon has the power to break any Web roadblock. This means accessing censored websites and Web services. In fact, this can be very helpful for visiting other regions of your favorite store of video games. Aside from this, you will get to use over 700 servers scattered across 70 countries. And finally, VyprVPN is one of the highest-ranked VPNs when it comes to speed.
Since we've only scratched a surface here, we'll let you go to our VyprVPN review to find out more about this VPN service.
So, that would be all when it comes to the best VPN for FIFA in 2019. Finally, why not share this article online and help other games see the benefits of VPNs? Also, don't forget to follow TechNadu on Facebook and Twitter. Thanks!