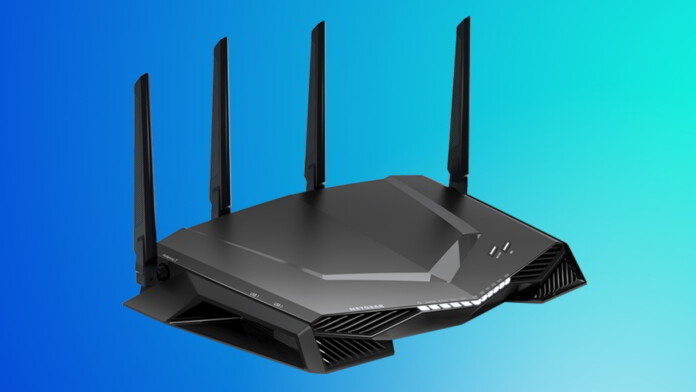 Multiplayer gaming has become highly pervasive thanks to the availability of capable consoles and gaming hardware starting at relatively affordable prices. While most hardcore gamers prefer a wired network connection for the lowest possible latencies during online gaming, modern wireless routers have evolved to a point where they can give provide the low latencies of wired connections along with the freedom of remaining untethered. While all W-Fi routers can stream games, gaming routers provide a few extra features to ensure low pings and latencies for minimal lag during multiplayer gaming.
Before we move on, there are some factors to consider before splurging on a gaming router. Gaming routers are not too different from conventional routers but feature certain enhancements tailored towards the gaming audience. This includes everything from a more aggressive look to more 5 GHz bands and extra connectivity options. Newer technologies such as MU-MIMO and beamforming are also important considerations for a gaming router as is the Quality of Service (QoS) software functionality for prioritizing bandwidth. In this article, we shall take a look at 10 best gaming routers available in the market today to help you make a sound purchase decision.
1. ASUS RT-AX88U AX6000
Offer
ASUS RT-AX88U AX6000
Features: Dual-Band (2.4 + 5 ); 1.8 GHz quad-core CPU; 4 antennas; Built-in Trend-Micro protection; AiMesh; WTFast Gamers VPN
Wireless Protocols: 802.11ax
Data Transfer Rate: 6 Gbps
No. of Ethernet / USB Ports: 8 / 2 (2x USB 3.1)
Dimensions (W x H x D): 11.46 x 4.72 x 14.88 in
The Asus RT-AX88U is a router that supports the Wi-Fi 6 or 802.11ax standard that provides higher bandwidth and lesser network congestion compared to the current 802.11ac. The AX88U is similar to the popular AC88U and Asus has decided to retain the same design with some upgraded internals. You get the same eight Gigabit Ethernet ports on the back and two USB 3.1 ports for connecting your peripherals and network storage. While Asus has built-in a lot of features into the AX88U, there seems to be an oversight on Asus's part with this router. While the AX88U can theoretically support speeds up to 6 Gbps, it is limited by the Gigabit WAN port. So, the maximum speed you can get on Wi-Fi is at best 1 Gbps. This router therefore geared towards future-proofing than anything else. Do note that in order to use Wi-Fi 6 protocol you also need a 4×4 Wi-Fi 6 client, which is only just starting to come up these days. Setting up the AX88U is very easy. All you need to do is connect the router to your ISP cable and connect your PC to the router either via LAN or Wi-Fi. Asus offers an extensive set of options to configure the router's settings. A good feature of the software is that you can import a backup configuration file from any other Asus router. This saves time in configuration and gets you online quickly. Of course, only common settings among the routers will be applied.
You also get familiar Asus features such as AiProtection from TrendMicro to prevent online threats, parental controls, Adaptive QoS that prioritizes network traffic, access to WTFast Gamer's VPN for multiplayer gaming with minimal latency, and AiMesh for connecting other Asus routers to form a mesh network. Coverage is excellent and you shouldn't be having any issues in covering up to 2000 square feet of area with a good signal. You can use the USB 3.0 ports for accessing network storage, but a minor gripe is that you need manually enable the USB 3.0 mode from the router settings. New users may not notice this leading to slower storage speeds. Overall, the Asus RT-AX88U is one the best gaming routers in 2019 with Wi-Fi 6 support at a relatively affordable price.
Pros: Wi-Fi 6 support; Extensive UI; Gaming-focused features
Cons: WAN port supports only Gigabit Ethernet; USB 3.0 needs to be manually enabled
2. ASUS Gaming Router GT-AC5300
Offer
ASUS Gaming Router GT-AC5300
Features: Tri-Band (2.4 + 5 + 5); 1.8 GHz quad-core CPU; 8 antennas; VPN Fusion; Built-in Trend-Micro protection; AiMesh; ROG Gaming Dashboard
Wireless Protocols: 802.11ac
Data Transfer Rate: 5.3 Gbps
No. of Ethernet / USB Ports: 8 / 2 (2x USB 3.0)
Dimensions: 11.46 x 4.72 x 14.88 in
The ASUS GT-AC5300 combines the best of wireless technologies into a highly capable gaming router. With a 1.8 GHz quad-core CPU, 4×4 802.11ac MU-MIMO tri-band radio, the GT-AC5300 ticks all the necessities in terms of hardware. While the design might not suit everyone, the included 8 antennas provide enough coverage to all corners of your home.
The software is feature-packed but there have been some initial issues with the original firmware. However, ASUS has released a new firmware that not only addresses these bugs but also enables AiMesh functionality if you have other ASUS routers in your place. Also, the GT-AC5300 supports band steering so the router automatically moves your devices to other bands depending on the bandwidth requirement and physical distance of the client.
Pros: Good coverage; Support for band steering
Cons: Needs firmware update for full functionality
3. NETGEAR XR700 Nighthawk Pro Gaming
Offer
NETGEAR XR700 Nighthawk Pro Gaming
Features: Tri-band (2.4 + 5 + AD); QoS packet scheduler; 1.7 GHz quad-core CPU; 4 Antennas; Easy Setup; DumaOS; Customizable dashboard;
Wireless Protocols: 802.11ad
Data Transfer Rate: 7.2 Gbps
No. of Ethernet / USB Ports: 7 + 1 SFP port / 2 (2x USB 3.0)
Dimensions: 14.1 x 10 x 2 in
The NETGEAR XR700 Nighthawk Pro Gaming is the company's latest gaming router offering. This is NETGEAR's fully loaded gaming router and offers a lot of features that probably justify its high price. The XR700 is one of the few 802.11ad routers in the market. Wi-Fi AD offers a dedicated 60 GHz channel that is free from interference from the commonly used 2.4 and 5 GHz band. Gamers stand to benefit a lot from Wi-Fi AD as it offers a nearly lag and latency-free gameplay while other clients continue to get serviced on the standard bands. However, unlike the more recent Wi-Fi AX, Wi-Fi AD is not backward compatible and you need a Wi-Fi AD client to actually make good use of it. The XR700 uses two processors, with one exclusively dedicated for the Wi-Fi AD band. Overall, the XR700 can offer a massive 7.2 Gbps of total throughput with the AD band exclusively offering 4.6 Gbps. Another unique feature of the XR700 is the presence of a 10 Gbit Ethernet port. You can use this if you indeed have such a high-speed ISP pipe or for network storage access. Although the router lacks an eSATA port, you still get a pair of USB 3.0 ports for connecting compatible peripherals. NETGEAR has equipped the XR700 with four powerful antennas. Their direction can be changed, but you cannot replace the antennas themselves.
Unlike most conventional routers, NETGEAR offers two apps for the XR700. The NETGEAR Nighthawk app is used for most of the configuration and router management while Duma OS is used for gaming. Ideally, NETGEAR should have integrated both the functionalities in a single app to minimize confusion. Nevertheless, both the apps are well-featured and offer every setting that you can possibly need without having to take the trouble of loading custom firmware. You can also set up the router easily via NETGEAR's mobile app. The overall coverage and speeds of the XR700 are excellent although, you might find the speeds dropping a bit if obstacles are around. As with most NETGEAR products, you get only 90 days of free technical support and a one year warranty. You have to pay $100 for a two-year warranty and phone support. The NETGEAR XR700 might not be for everyone. However, if you are very particular about online gaming, can set up a Wi-Fi AD network, and don't mind the asking price, this is one of the best 802.11ad routers in the market.
Pros: Excellent speeds; Lots of customization
Cons: Wi-Fi AD protocol is not very common; Speed drops with increasing range
4. TP-Link Talon AD7200
TP-Link Talon AD7200
Features: Tri-Band (2.4 + 5 + 60); 1.4 GHz dual-core CPU, 8 antennas; MU-MIMO
Wireless Protocols: 802.11ad
Data Transfer Rate: 7.2 Gbps
No. of Ethernet / USB Ports: 4 / 2 (2x USB 3.0)
Dimensions: 9 x 9 x 1.7 in
If there's an award for the most forward-looking router, the TP-Link Talon AD7200 can be a prime contender. The AD7200 is the first router to support the 802.11ad Wi-Fi standard that operates at a 60 GHz frequency. The higher frequency allows speeds up to 4.6 Gbps and will soon be the standard of the future. However, not many devices currently support it so unless you have a greater than 2 Gbps pipe and have 802.11ad devices, this router comes as a tough sell.
Nevertheless, it is still a capable router for those who need the 2.4 and 5 GHz band. It supports beam-steering and offers wide coverage even for large homes. Users have reported that there could be some issues with respect to software and firewall setup but overall, the AD7200 gets you prepared for the future if you don't mind shelling out the money.
Pros: Good wireless-AD speeds
Cons: Software needs improvements
5. Linksys AC3200 WRT32X
Offer
Linksys AC3200 WRT32X
Features: Tri-band (2.4 + 5 + 5); 1.8 GHz dual-core CPU; 4 antennas; Killer Prioritization Engine
Wireless Protocols: 802.11ac
Data Transfer Rate: 3.2 Gbps
No. of Ethernet / USB Ports: 4 / 2 (1x USB 3.0 + 1x USB-eSATA combo)
Dimensions: 2 x 9.7 x 7.6 in
If you've bought a gaming PC or laptop in recent years, you might have come across Killer. The company works with Wi-Fi solution providers to create solutions that accelerate game performance over the network by reducing peak pings. The Linksys WRT32X is a router that incorporates Killer's network prioritization enhancements to deliver a great online gaming experience.
The WRT32X can sync settings with other Killer-enabled PCs and laptops. Those using other devices such as Xbox One or PS4 consoles can still prioritize their game bandwidth via the custom interface. There have been some issues with the firmware of the device and the lack of advanced security options. However, since the device is OpenWRT compatible, you can install a compatible custom firmware to unlock additional functionality.
Pros: Killer network engine; Sync with other Killer-enabled PCs
Cons: Issues with default firmware
6. D-Link DIR-890L/R AC3200
D-Link DIR-890L/R AC3200
Features: Tri-band (2.4 + 5 + 5); 6 antennas; QoS prioritization; 1 GHz dual-core CPU; 3×3 data streams; Advanced AC SmartBeam
Wireless Protocols: 802.11ac
Data Transfer Rate: 3.2 Gbps
No. of Ethernet / USB Ports: 4 / 2 (1x USB 2.0 + 1.x USB 3.0)
Dimensions: 15.2 x 9.7 x 4.7 in
The D-Link DIR-890L/R AC3200 is one of the more expensive D-Link routers, but it offers a decent feature set for the price it commands. The 890L/R is a tri-band router with a maximum total throughput of 3.2 Gbps across all the bands. This should be more than sufficient for all sorts of usage including gaming, streaming 4K videos, or video conferencing. Internally, the 890L/R packs quite a decent hardware. You get a 1 GHz dual-core processor, six antennas, four Gigabit Ethernet ports, and two USB ports, one of which is a USB 3.0 port. The antennas are not detachable, so it is not possible to swap them out for high-gain variants to get a speed or coverage boost. That being said, the D-Link 890L/R has pretty decent coverage by default. You can assign an SSID to each band or combine all of them to attain the maximum data throughput (assuming you have a matching ISP pipe in the first place). Do remember that a client can connect to only one of the bands, so its maximum data transfer is limited by the corresponding band's speed.
Setting up the DIR-890L/R is very simple thanks to the intuitive web interface. There is a handy wizard to walk you through the steps as well. Navigating the UI is easy and it offers features such as QoS to designate clients with different priorities so that bandwidth can be allocated accordingly. However, do not expect pro-level customization features as found in some of the other offerings from Asus or NETGEAR in this list. There are also certain limitations when it comes to creating rules for port-forwarding or web-filtering, but most users won't be exceeding them in regular usage. There is also a built-in VPN client and the ability to manage your router from the cloud. The availability of USB ports means that you can hook up any FAT32 or NTFS-formatted drive and use it as network storage. While the performance of the DIR-890L/R is great for the most part, it does drop speeds at longer distances. Its one of the best routers for connecting 5 GHz clients and those who don't mind a somewhat barebones interface.
Pros: Good performance at 5 GHz, Easy to setup
Cons: Low range; UI does not offer too many advanced options
7. TP-Link Archer C5400X
Offer
TP-Link Archer C5400x
Features: Tri-band (2.4 + 5 + 5); 8 antennas; QoS prioritization; 1.8 GHz quad-core CPU; Game First priority; Link Aggregation; Airtime fairness; Works with Amazon Alexa
Wireless Protocols: 802.11ac
Data Transfer Rate: 5.4 Gbps
No. of Ethernet / USB Ports: 9 / 2 (1x USB 3.0)
Dimensions: 9.5 x 9.5 x 2.2 in
The TP-Link Archer C5400X is meant for extreme gamers, who would want the best possible network performance and control for online gaming. The C5400X offers great range and speeds that would delight any hardcore gamer. At the outset, the C5400X looks quite big and dominating. You get eight antennas that further add to its dimensions. The antennas by themselves are quite powerful, but the only problem here is that you cannot rotate them or change their direction. The Archer C5400X is powered by a 1.8 GHz quad-core processor that has additional three co-processors for lag-free operation. Accompanying the CPU is 1 GB RAM and 129 MB of internal storage. The Archer C5400X is one of the few routers in the market that can reach nearly 1 Gbps on the 2.4 GHz band and nearly 2 Gbps on each 5 GHz band for a maximum theortetical throughput up to 5.4 Gbps. Naturally, with all this bandwidth, there is a tendency to hook up the maximum number of devices to the router, which can bring down the connection quality for all. Thankfully, TP-Link includes an AirTime Fairness feature that intelligently allocates network resources to ensure all clients get an equal opportunity. You also get a built-in VPN server, malicious content filter, and parental controls as security measures.
Performance-wise, the Archer C5400X is a good home gaming routers for PC, Xbox One, or PS4 thanks to its excellent range and consistant speeds. The router has enough signal strength to allow for stable connections even through obstacles or multiple floors. Setting up the Archer C5400X is very easy and all you need is TP-Link's Tether smartphone app for the most part. The web UI provides both easy and advanced options that you can play around with. You can also invoke some of the commands using Amazon Alexa voice input. Overall, if your primary purpose is low-latency gaming along with having enough bandwidth for streaming 4K videos to your client devices, the TP-Link Archer C5400X has very little competition.
Pros: Excellent gaming performance; Nice set of customization options
Cons: Runs hot; Antenna direction cannot be changed
8. Linksys WRT3200ACM
Offer
Linksys WRT3200ACM
Features: Dual-band (2.4 + 5) with Tri-Stream 160; 4 antennas; QoS prioritization; 1.8 GHz Dual-core CPU; Open-source ready; Smart Wi-Fi app
Wireless Protocols: 802.11ac
Data Transfer Rate: 3.2 Gbps
No. of Ethernet / USB Ports: 4 / 2 (1x USB 3.0 + 1x USB-eSATA combo)
Dimensions: 9.7 x 2 x 7.6 in
The Linksys WRT3200ACM offers something unique in the sea of gaming routers. Although the router supports two bands — 2.4 and 5 GHz, it uses multiplexing to double the 5 GHz bandwidth using that Linksys calls Tri-Stream 160. The WRT3200ACM is also Dynamic Frequency Selection (DFS) certified so that it can operate in clear dedicated airspace instead of the other crowded ones.
Although the included software is capable enough, installing custom firmware was found to greatly enhance the performance of the router. Also, there are no built-in monitoring tools available, so a third-party open-source firmware is necessary to get the most out of this router.
Pros: Good speeds; DFS certified
Cons: No built-in monitoring tools
9. D-Link AC3150 Ultra DIR-885L/R
Offer
D-Link AC3150 Ultra DIR-885L/R
Features: Dual-band (2.4 + 5); 4 antennas; QoS prioritization; 1.4 GHz Dual-core CPU; SmartBeam; Easy setup
Wireless Protocols: 802.11ac
Data Transfer Rate: 3.1 Gbps
No. of Ethernet / USB Ports: 4 / 1 (1x USB 3.0)
Dimensions: 4.13 x 14.45 x 10.24 in
The D-Link AC3150 Ultra DIR-885L/R is of the cheapest gaming routers with features such as high bandwidth support, 4×4 data stream, QoS scheduling, and more. The D-Link DIR-885L/R offers a great performance for the price and the router is easy to setup.
There have been a few issues with respect to the software but most of them have been ironed out in recent firmware releases. With MU-MIMO support connecting to multiple devices is a hassle-free experience. Although the router is priced about average for the features on offer, it often sees big discounts so you'd do best to look out for a discounted price if you're interested in this gaming router.
Pros: Easy to set up; Good feature set
Cons: None as such
10. NETGEAR RAX40 Nighthawk AX4
Offer
NETGEAR RAX40 Nighthawk AX4
Features: Dual-band (2.4 + 5); 2 antennas; Dynamic QoS prioritization; 4×4 Wi-Fi architecture; DFS support; Intel WAV600 chipset; Compatible with Amazon Echo/Alexa
Wireless Protocols: 802.11ax
Data Transfer Rate: 3 Gbps
No. of Ethernet / USB Ports: 5 / 1 (1x USB 3.0)
Dimensions: 13.8 x 10.2 x 3.2 in
WI-Fi 6 is clearly the future, but the current crop of Wi-Fi 6 routers can be expensive. If you are looking for a gaming router that offers a decent entry into the world of 802.11ax without breaking the bank, the NETGEAR RAX40 Nighthawk AX4 is a best router for the job. The RAX40 offers a maximum throughput of 3 Gbps, which should be fine for most purposes. It offers a dual-band setup with support for 2×2 MIMO on both the bands. Connectivity options are good with a total of five Gigabit Ethernet ports and one USB 3.0 port for connecting data storage. You can combine two of those ports to aggregate your network speeds. NETGEAR's ReadyCLOUD service allows you to access your data storage and cloud files from anywhere over the internet. The RAX40 also supports Windows File History and macOS Time Machine backups from anywhere on the network to your connected storage device. The router is designed to be sleek with easy to access controls. While you do get NETGEAR's mobile apps for easy connectivity, the web UI offers the most amount of customization options. The web UI is fine for most basic users while advanced users might find fine-grained controls lacking. The router also supports a few Amazon Alexa and Google Assistant skills for select commands.
The RAX40 offers decent speeds and range. The speed does drop when moved farther away from the router, but the connection remains stable overall. The router also does not support MU-MIMO, so if you have too many devices connected, there could be bandwidth congestion. The best performance of this router is realized when you connect it to Wi-Fi 6 devices. If you have a few of them lying around, you can try this router out and see if it fits your needs. Some of the more recent laptops come with Intel's AX200 Wi-Fi card onboard, which is a good way to test the router's performance. However, if you have only Wi-Fi 5 or 802.11ac devices, there are cheaper routers that can offer comparable speeds and range. Having said that, Wi-Fi 6 devices will soon become pervasive, so investing in the NETGEAR RAX40 Nighthawk AX4 is a good way to future-proof yourself.
Pros: Affordable Wi-Fi 6 performance; Easy to setup
Cons: No MU-MIMO; Speeds lower than the competition
Dear readers, that would be all for our list of the best gaming routers to consider buying today for smooth online gaming. Apart from wireless routers, there are also wired routers for gaming that are available if you prefer to totally reduce any latency issues. If you have additional questions, don't hesitate to post a comment below. We will do our best to provide a timely response.
Finally, we'd like to ask you to share this article online. Also, don't forget to follow us on Facebook and Twitter. Thanks!