Apple fans have had a very busy day today – filled with plenty of interesting news. During Apple's September 2019 Event, the Cupertino-based company announced the new Apple Watch Series 5 in addition to the new iPad (7th generation). However, we do know why you're reading this article. The biggest attraction of Apple's speech was the latest iPhone generation. More precisely, we are going to talk about the newly-introduced iPhone 11 Pro & iPhone 11 Pro Max. So, let's see the new features, what these smartphones are capable of doing, and whether you should upgrade to the latest iPhone Pro models.
Before we continue, we'd like to let you know one thing. Aside from these two high-end iPhones, another smartphone was introduced today. We're talking about the iPhone 11, which is seen as a successor the last year's iPhone XR. If you'd like to learn more about this phone, make sure to click on the provided link. And now, let's dive into the world of iPhone Pro models.
A Refined Design & All-New Display Technology
When it comes to their design, you won't see anything drastically new here. It's safe to say that both the iPhone 11 Pro and 11 Pro Max are the next step of evolution, continuing where the previous iPhone models left off. However, one thing is sure – these iPhones are a thing of beauty.
On the back, you'll find a textured matte glass panel along with polished stainless-steel band. The new smartphones are available in four colors: space gray, silver, gold, and midnight green. They most definitely look very elegant and some might say that they look fragile. However, as Apple states in its official announcement of the iPhone Pro models, these phones feature the toughest glass ever, in any smartphone. In addition, these are rated IP68 for water resistance up to 4 meters and up to 30 minutes.
Then, you'll find an all-new Super Retina XDR display on the front side. This is a custom-designed OLED panel that now offers up to 1,200 nits of brightness. It comes with a wide color gamut, system-wide color management, and 'True Tone' technology. Since this is an OLED panel, Apple says that there's a 2 million-to-one contrast ratio with true blacks. And as you can imagine, this display also supports Haptic Touch that's integrated with iOS 13 – to be released on September 19.
Finally, you should know that the only difference between the iPhone 11 Pro and 11 Pro Max is in their display sizes. The 11 Pro model comes with a 5.8-inch display, while the 11 Pro Max has a 6.5-in display.
Powerful Internals & More Durable Battery
As you can imagine, the iPhone 11 Pro and iPhone 11 Pro Max are powered by the latest generation CPU and GPU. More precisely, they're powered by the A13 Bionic, which is Apple's own CPU. As per the company's statements, this chip comes with an increase of 20% in performance over the previous generation. If you want more numbers, know that the A13 chip is capable of doing 1 trillion operations per second – which translates to the smooth user experience when using apps or playing games.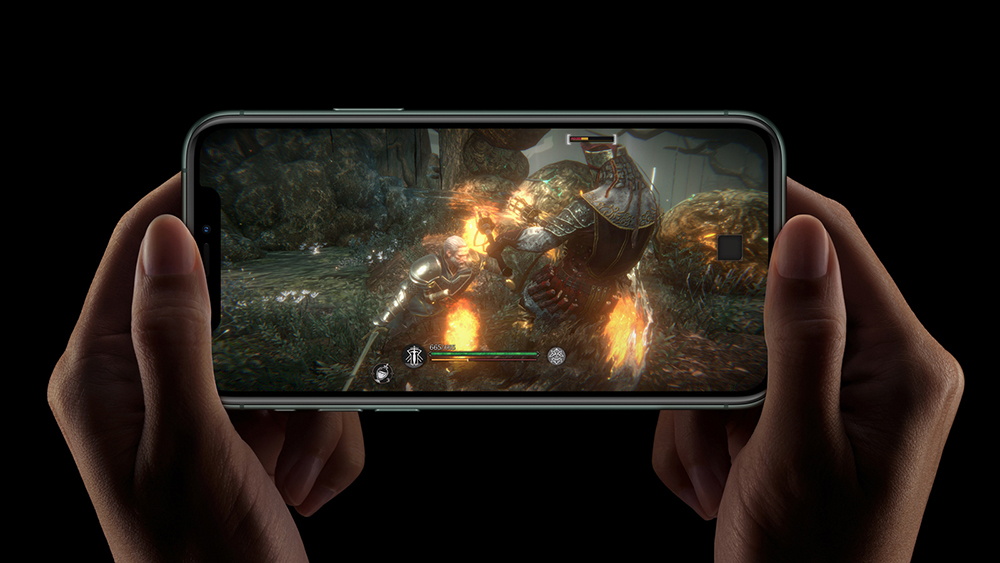 However, all of this power doesn't come at a cost. On the contrary, the A13 Bionic chip consumes 30% less power than before. In other words, the iPhone 11 Pro and iPhone 11 Pro Max offer up to four and five additional hours of battery life in comparison to the iPhone XS.
A New Pro-Level Triple-Camera System
For the first time ever, Apple's iPhones come with three cameras on the backside. You'll get to use custom-built wide, ultra-wide, and telephoto lenses. This means that by using the new iPhones, you'll get to zoom both in and out, seamlessly. All of these can also take advantage of the 'Night Mode' to produce greatly improved photos in low-light conditions, with natural colors and reduced noise.
In case you love using the 'Portrait Mode', you should know that the triple-camera system will take your photography skills to a new level. The new lenses can use the 'Portrait Mode' to capture much wider scenes than before, useful for taking portraits of multiple people.
When it comes to recording video, know that all three cameras can record 4K videos with extended dynamic range and cinematic video stabilization. Zooming in and out is done seamlessly, and there's the 'Audio Zoom' feature matching the audio with the video framing. As you can expect out of iOS, there's also a set of powerful video editing tools powered by the newly-introduced CPU.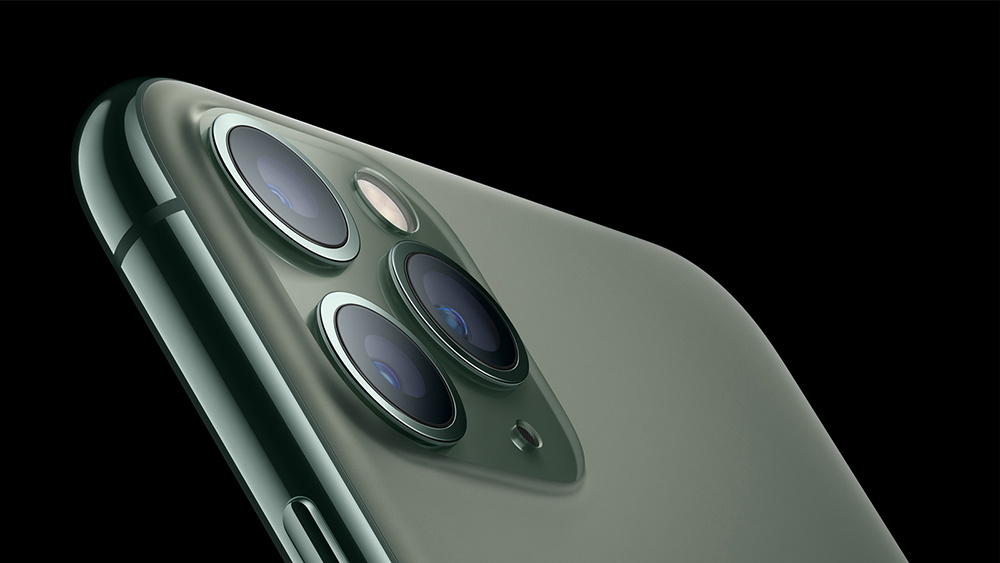 On the front side, you'll find the improved TrueDepth camera. This is now a 12MP camera with a much wider field of view than before. It's capable of recording up to 4K video at 60 frames per second, as well as slow-motion videos of up to 120 frames per second.
Additional New Features & Refinements
Apple has also presented a series of smaller features – but don't make a mistake, all of these play a significant role in your everyday life. For example, there's a new U1 chip used by technologies such as AirDrop. Once iOS 13.1 becomes available (on September 30), your iPhone will have a better sense of spatial awareness.
Then, it should also be noted that Face ID now works 30% faster. It should be also more successful in recognizing your face since it comes with better performance at varying distances and different angles. In addition, let's not forget that the iPhone 11 Pro and iPhone 11 Pro Max come with spatial audio, powered by Dolby Atmos.
In case you're looking to embrace new Web technologies and get the fastest possible speeds, note that the iPhone 11 Pro & Pro Max support gigabit-class LTE, as well as Wi-Fi 6 networks. In other words, these smartphone models will allow very fast Web connection speeds, for a long time to come.
Pricing & Availability
When it comes to the iPhone 11 Pro, you'll find three different models. The 64GB model is priced at $999, while the 256GB model comes priced at $1,149. There's also the 512GB model if you need plenty of storage, priced at $1,349.
Let's not forget about the iPhone 11 Pro Max, which comes with the same set of storage options as its smaller brother. The 64GB model is priced at $1,099, and you'll need to pay $1,249 for the 256GB model. Top-tier iPhone 11 Pro Max (256GB) is priced at $1,449.
If you're interested in buying any of these iPhone models, please note that they'll be available for preorder on Friday, September 13. Then, they will be available in stores on Friday, September 20.
So, are you interested in buying any of the models of the iPhone 11 Pro lineup? Let us know your thoughts in the comments section below – and don't forget to follow us via Facebook and Twitter. Thanks!