If you've been looking for a high-end iPhone, you'll be happy to know that Apple has finally delivered on its promises of creating ultra-powerful smartphones. Called iPhone 11 Pro and iPhone 11 Pro Max, these high-end devices are made for both professionals and regular users who wish the best of what iOS offers. However, what's interesting is that these iOS smartphone models come in two sizes: 5.8-inch and 6.5-inches!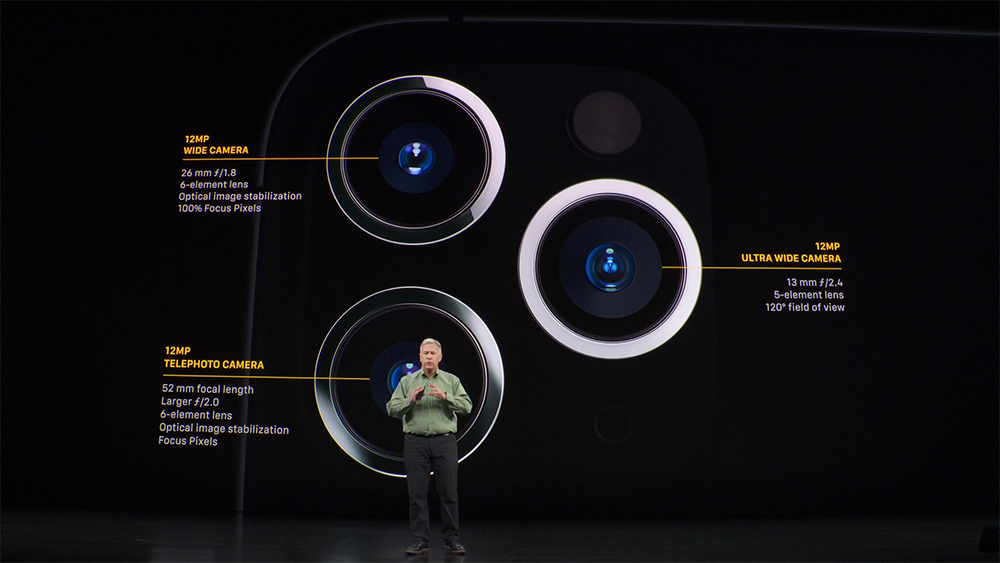 One of the standout features of the iPhone 11 Pro and iPhone 11 Pro Max is their camera system - comprised of three lenses. As you can imagine, these include a wide-angle lens as well as a telephoto lens. In other words, the newest iPhones will allow you to zoom both in and out, giving you more freedom when it comes to capturing more of a scene without changing your position. Needless to say, the new camera system is designed to compete against even the professional-level cameras.
Among other features, it's important to note that the new phones come with OLED displays capable of bringing a brightness of up to 1,200 nits while coming with 15% higher efficiency. Called 'Super Retina XDR' display, combined with a more efficient processor found in the 11 Pro and 11 Pro Max, the new phones are poised to bring between four and five hours of battery life in comparison to their predecessors. And also, the new iPhones come with a fast charger, at 18 Watts!
You should also know that Apple took time to present more information about Apple Arcade, Apple Watch Series 5, an all-new iPad, and plenty more. Click on the provided links to find out more.
What do you think about the new iPhone 11 Pro and iPhone 11 Pro Max? Let us know your thoughts in the comments section below – and don't forget to follow us on our social media profiles, via Facebook and Twitter. Thanks!