Microsoft's Edge now supports Chrome extensions – which is excellent news for ExpressVPN users. With that said, we're going to teach you how to set up and use ExpressVPN on your Edge browser, so let's show you the required steps.
Note
Keep in mind that you need the Chromium version of Edge for ExpressVPN's extension to work. In case you haven't updated your Edge yet, make sure to use the provided link to install the latest available version (for Windows and macOS). 
Important
ExpressVPN's Web browser extensions don't operate standalone. Instead, they require you to first install this VPN application on your Windows and macOS computer. And then, you can proceed to install and use the Edge extension as well. 
1. First, go ahead and visit ExpressVPN's sign-up page. 
2. Select a subscription and then fill out the required personal/payment information. 
3. You'll know that your subscription is active when you receive an email from ExpressVPN.
4. Now, go back to ExpressVPN's website and make sure you're on its homepage. 
5. Click on 'My Account' and log-in using your email address and password. 
6. If asked for a verification code, paste it from your email inbox. 
7. You should now see your online dashboard. Click on the 'Set Up Other Devices' button.

8. Based on the operating system you use, pick 'Windows' or 'Mac.'
9. You will see a download link on the right side. Use it to download the installation file. 
10. Then, install the application like you would install any other software.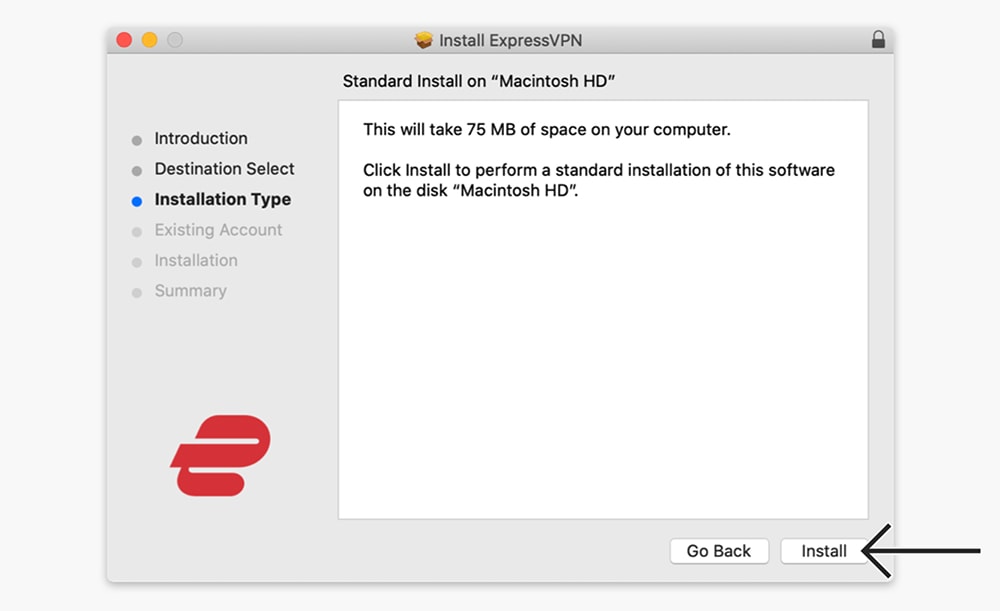 11. Launch ExpressVPN and select 'Sign In.'
12. To log-in, copy your ExpressVPN activation code from your online dashboard.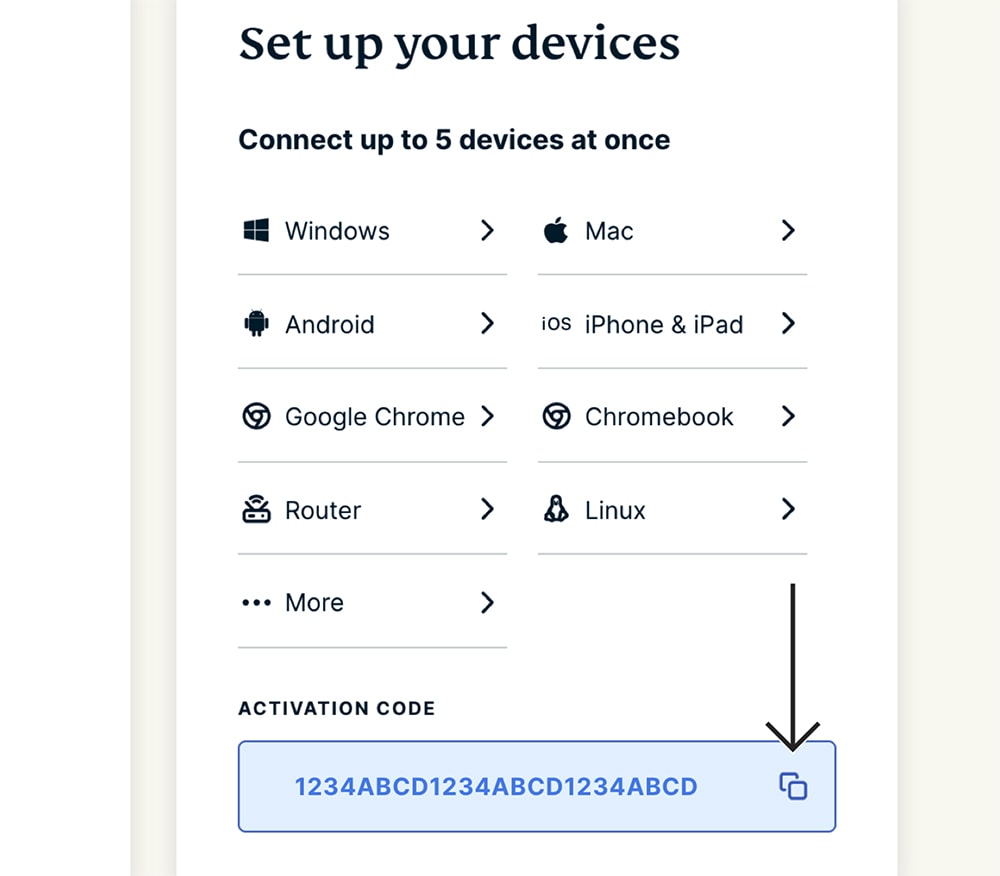 13. If asked to install a VPN profile, make sure to select 'Allow.'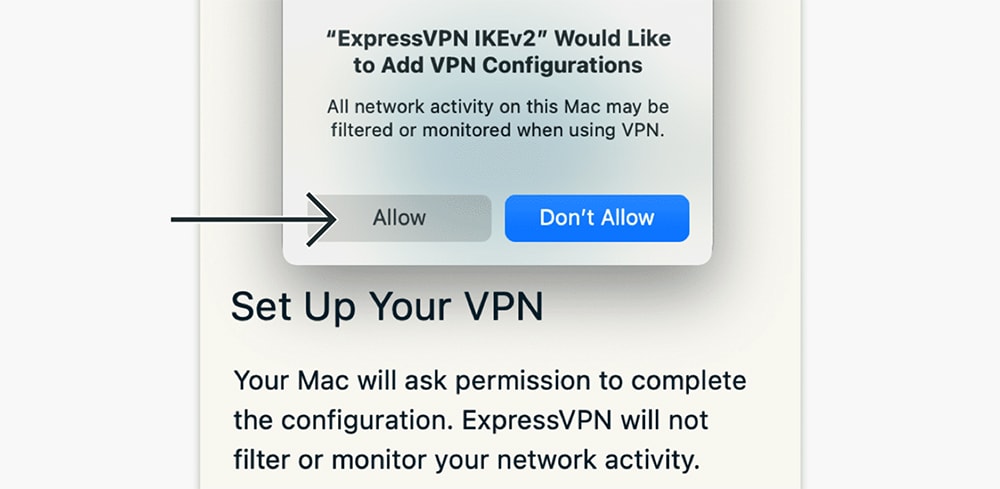 14. You will be asked to launch ExpressVPN on system startup. Select 'OK' or 'No, Thanks.'
15. You will also be asked about anonymous data logging. Select 'OK' or 'No, Thanks.'
16. Now, you should see ExpressVPN's home screen. Proceed to install the extension.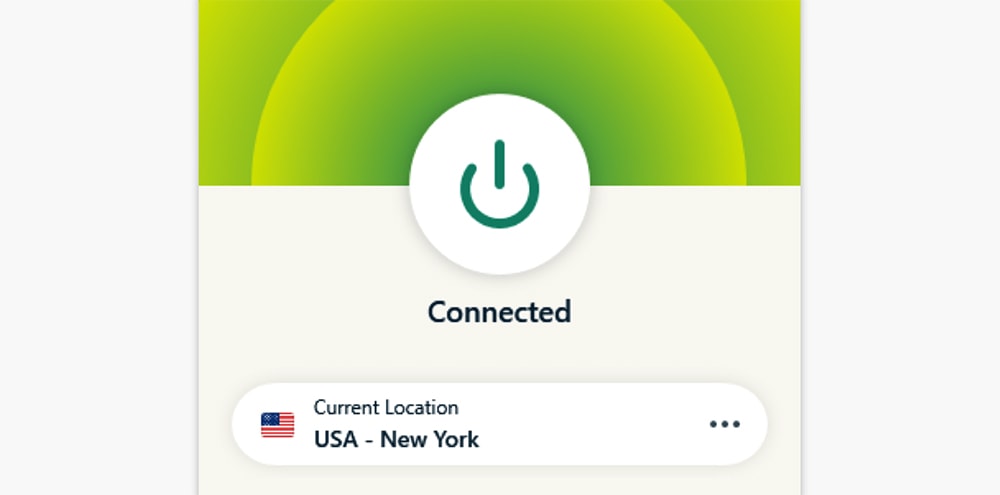 17. Using Edge, visit ExpressVPN's extension on the Chrome Web Store.
18. Select 'Add to Chrome' (yes, even if you use Microsoft Edge) and install the add-on.

Tip
In case you can't install Chrome extensions, you need to enable this option manually. Click on the icon representing three horizontal dots (top-right corner) and navigate to Extensions. In the bottom-left corner, enable the 'Allow extensions from other stores' option. 
19. Access the newly installed extension and activate it by clicking on its icon. 
20. Press 'Continue' several times to go through ExpressVPN's user guide. 
21. Once again, select 'OK' or 'No, Thanks' when asked about anonymous data logging. 
22. If you haven't logged-in to ExpressVPN, you will need to do that now. 
23. At this moment, you should see the home screen of ExpressVPN's Edge extension. 
24. Use the ON/OFF switch to let ExpressVPN connect you to the nearest VPN server. 
25. Use the ON/OFF button again to disconnect and end your VPN session. 
26. To connect to a specific server, click on the button just below the ON/OFF switch. 
27. Pick any server by clicking on its country or server name. 
28. ExpressVPN will now connect you automatically, protecting all your Web traffic. 
Tip
Make sure to visit ExpressVPN's Edge extension settings by clicking on the hamburger button (three horizontal lines) in the top-left corner. That's where you'll find handy tools for preventing data leaks and fine-tuning your VPN connection. 
That would be all on how to set up and use ExpressVPN on Microsoft Edge. We'll be glad to assist in case of any questions – so, make sure to post your comment below. And lastly, thank you for reading!