Since Microsoft Edge now supports Chrome extensions, you can add and use ExpressVPN on your Edge as a fully-functional extension. However, unlike most other VPN extensions, this one requires you to have ExpressVPN's application installed on your computer.
Therefore, based on your computer's operating system, you'll first want to install ExpressVPN on Windows or install ExpressVPN on a Mac. However, we're here to provide a step-by-step guide on how to install and use ExpressVPN on Edge, so we'll explain everything from scratch.
Also, keep in mind that you need the Chromium version of Edge for ExpressVPN's extension to work. In case you haven't updated Edge yet, make sure to use the provided link to install the latest available version (for Windows and macOS). 
How to Add ExpressVPN Extension to Microsoft Edge
ExpressVPN's Edge extension comes with high-end encryption and acts as a gateway to ExpressVPN's native app. So, here's how to install it on your Edge:
1. Subscribe to ExpressVPN using its official website.
2. After subscribing, click "My Account" on the ExpressVPN website using the top-placed main menu. Log in using your email and password and provide a verification code if needed (from your email inbox).
3. Click on the "Set Up Other Devices" button once you access your ExpressVPN dashboard.

4. Based on the operating system you use, pick "Windows" or "Mac" on the left side.
5. You will see a download link on the right side. Use it to download the installation file and then install the application on your Windows or macOS computer.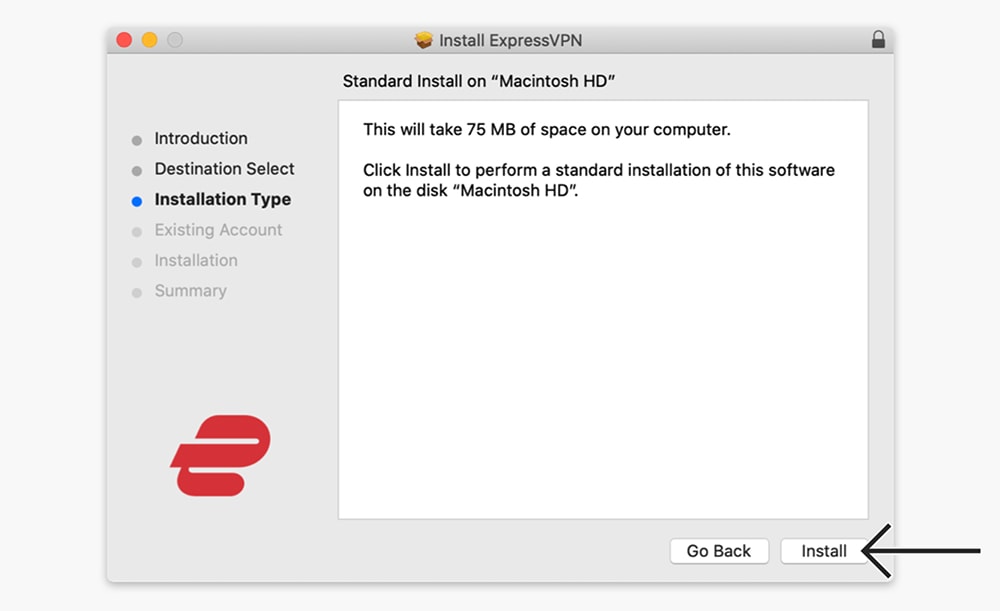 6. Launch ExpressVPN and select "Sign In." Copy your ExpressVPN activation code to log in.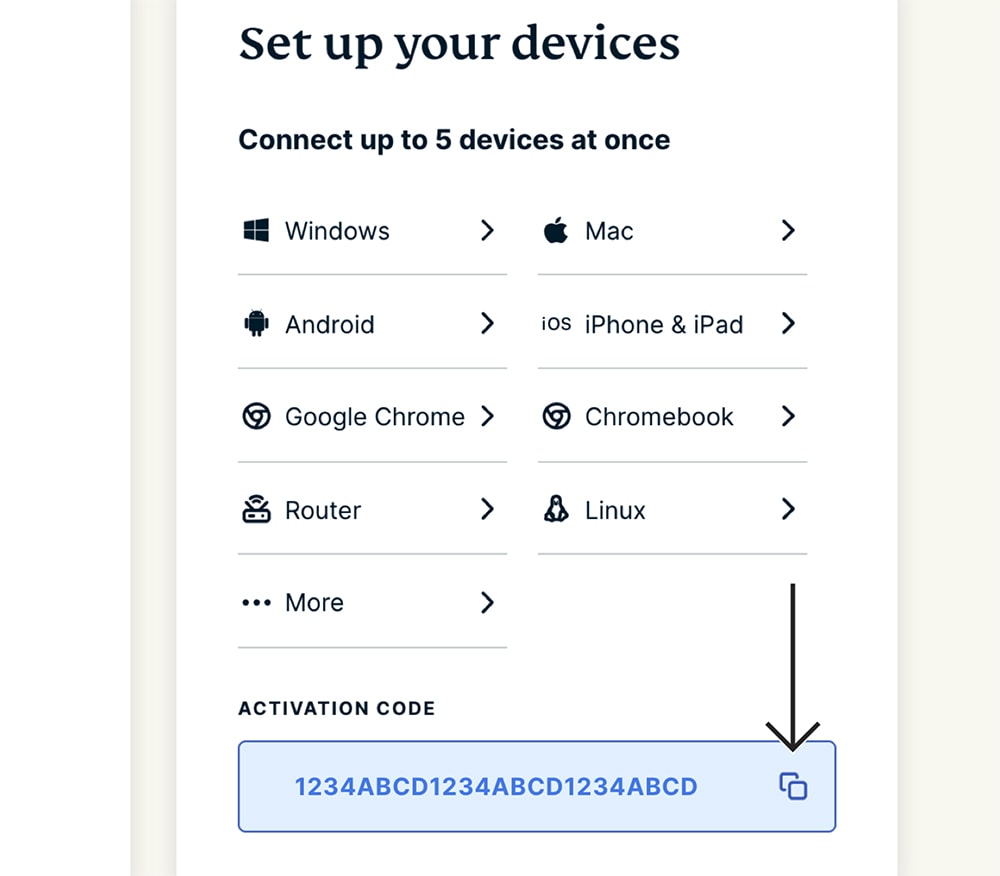 7. If asked to install a VPN profile, make sure to select "Allow."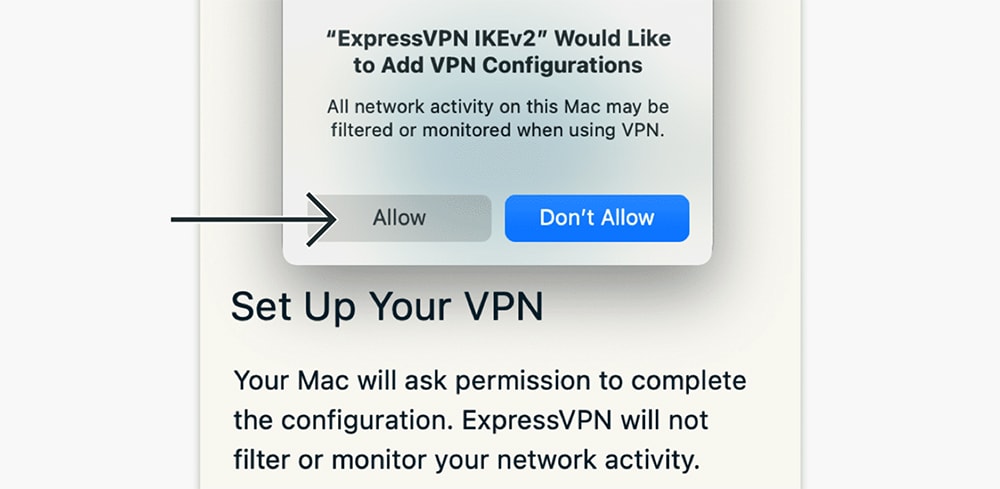 8. You will be asked to launch ExpressVPN on system startup. Select "OK" or "No, Thanks."
9. You will also be asked about anonymous data logging. Select "OK" or "No, Thanks."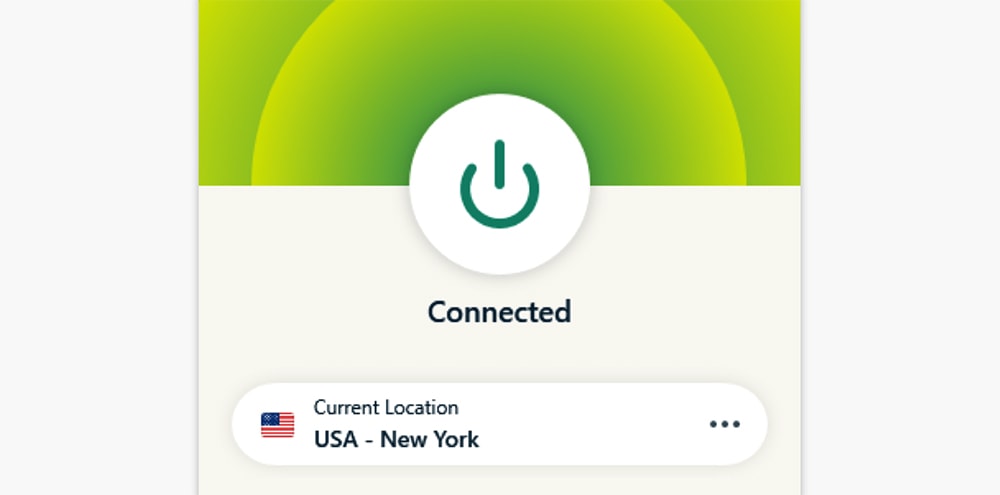 10. Using Edge, visit ExpressVPN's extension on the Chrome Web Store and select "Add to Chrome" (yes, even if you use Microsoft Edge) to install the add-on.

In case you can't install Chrome extensions, you need to enable this option. Click on the icon representing three horizontal dots in Edge (top-right corner) and go to Extensions > Manage Extensions. On the left, flip the switch next to "Allow Extensions from Other Stores."
11. Access the newly installed extension and activate it by clicking on its icon. 
12. Press "Continue" several times to go through ExpressVPN's user guide. 
13. Once again, select "OK" or "No, Thanks" when asked about anonymous data logging. You will then reach ExpressVPN's home screen, ready to be used.
How to Use ExpressVPN Extension on Microsoft Edge
You now have access to ExpressVPN's add-on for Chrome. In the following steps, we'll show you how to use it to interact with ExpressVPN servers. Do the following:
1. Use the ON/OFF switch to let ExpressVPN connect you to the nearest VPN server. 
2. Use the ON/OFF button again to disconnect and end your VPN session. 
3. To connect to a specific VPN server, click on the button below the ON/OFF switch. Then, pick any server by clicking on its country or server name. 
4. ExpressVPN will now connect you automatically, protecting all your Web traffic. If that doesn't happen, click the ON/OFF switch to connect automatically.
Lastly, make sure to visit ExpressVPN's Edge extension settings by clicking on the hamburger button (three horizontal lines) in the top-left corner. That's where you'll find handy tools for preventing data leaks and fine-tuning your VPN connection. 
Final Thoughts
Thanks to ExpressVPN extension for Microsoft Edge, you can protect your entire incoming and outgoing Web traffic and reach more websites than ever before. So, give it a spin and try unblocking websites not available in your area.
You can also install this VPN on your other devices, which our guide on how to download, install, and use ExpressVPN across all its supported devices will show you. So, take a look.
FAQ
How Do I Add ExpressVPN Extension to Edge?
What Does ExpressVPN's Extension for Edge Do?
ExpressVPN's extension for Edge acts as a gateway to ExpressVPN's native app. So, it can protect your privacy, unblock websites, and prevent data leaks, among other things.
How Do I Turn On ExpressVPN in Microsoft Edge?
To turn on ExpressVPN in Edge, click on its icon in the top-left corner. Then, pick any server and connect to it. Your VPN session will start once ExpressVPN's interface turns green.
That's all on how to set up and use ExpressVPN on Edge. We'll be glad to assist in case of any questions – so, make sure to post your comment below. Lastly, thank you for reading!