There's only one effective way to bypass the Netflix VPN block. You have to use a VPN powerful enough to let you access this media streaming service. If Netflix shows you a proxy error, or if it easily detects your existing VPN, you're not using a suitable one. In fact, you have to be very picky when choosing a VPN for Netflix, as not many of them will bring you the results you need. 
A VPN that lets you get around the Netflix VPN block doesn't only let you access this streaming service. It should also bring enough servers to avoid problems with bandwidth, capable protocols, and the ability to let you stream in up to 4K. So, there's plenty to keep in mind. 
With that, there are 4 steps to bypass the Netflix VPN block, as explained just below.
Step #1: Get a VPN That Can Unblock Netflix
As mentioned just above, only a handful of VPNs can still access Netflix without any issues. Our team has spent quite some time testing dozens of VPNs (and we still regularly do). And with that said, there's no better option right now than ExpressVPN.
3,000+ VPN servers in 160 VPN server locations in 94 countries, 5 Simultaneous connections, Fast and stable connection, No activity logs or connection logs, No bandwidth limits, Strong encryption, 24/7 live chat support, and 30-day money-back guarantee.
As you can read in our ExpressVPN review, this VPN unblocks an extensive range of digital services. It's compatible with over 60 devices and platforms and has a range of fast-performing VPN protocols. So, you'll get everything you need to get around Netflix VPN blocks – with ease and without any technical complications.
Even though ExpressVPN is the best option you have right now, it's not your only option. So, feel free to check our overview of the best VPNs for streaming, and you can cross-reference that list with our summary of the best VPNs overall.
Step #2: Download & Activate Your VPN
This is when you need to make up your mind about which VPN you'll pick. If still in doubt, we recommend subscribing to ExpressVPN. It will take only a moment to subscribe, which begins by clicking on 'Get the #1 Rated VPN' on its website. Then, pick a subscription (long-term ones come with significant savings), input your email address, and pay for the chosen plan.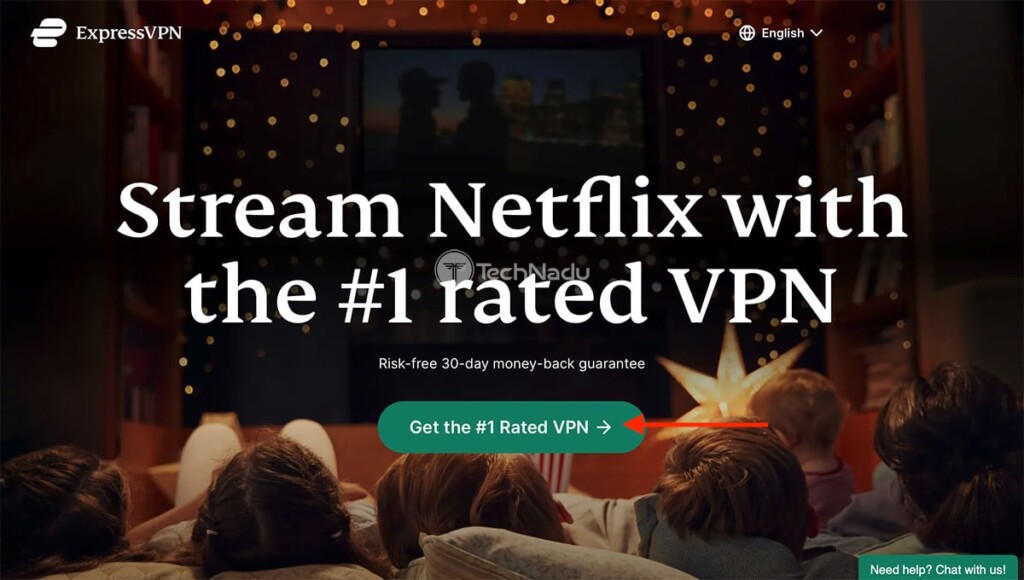 Then, keep in mind that to bypass the Netflix VPN block, you need to have an active VPN session on the device(s) you'll use to access Netflix. So, you'll want to install ExpressVPN on your Windows or macOS computer, iPhone, or Android device. Here's our central guide to downloading and install ExpressVPN – covering all of its supported platforms and devices.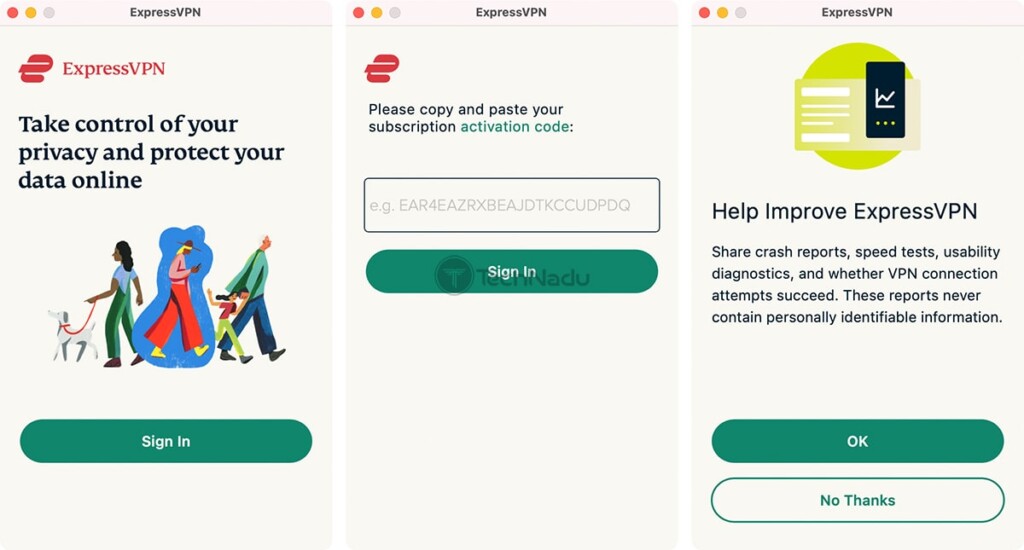 Once you install ExpressVPN, you also need to prepare it for use. So, launch the VPN, sign in to your account, and complete the initial setup. Once you get to see ExpressVPN's home screen, that's when you can proceed to the next step. 
Step #3: Connect to a (Specific) VPN Server
Now, here's the crucial step that'll let you bypass the Netflix VPN block. You need to connect to a server based on the country of your desired Netflix library. So, if you want to access the American version of Netflix (which comes with the highest number of titles, by the way), you need to connect to a VPN server in the United States.
So, start from ExpressVPN's home screen, where you'll find a prominent ON/OFF switch. Select the button just below that switch, and you'll get to see all of ExpressVPN's servers. Find 'United States,' and then double-click on any server found there.
After a couple of moments, ExpressVPN will connect you to the chosen server. Its interface will turn green, and it should say 'Connected.' Once that happens, know that your VPN session is active, so let's see how to finally get around Netflix's infamous VPN block.
Based on our experience, ExpressVPN's 'New Jersey' server works great with Netflix. We've been using that one for a very long time, encountering practically no issues whatsoever. So, we highly recommend trying that specific server first.
Step #4: Finally – Bypass Netflix's VPN Block!
And lastly, the moment of truth. Now that your VPN session is active proceed to access Netflix (you can do that via its website or its dedicated apps). Once you log in to your Netflix account, you should see a completely different content library – based on the country you picked via ExpressVPN's interface.
Instead of seeing Netflix's proxy error, you'll have unrestricted access to the media streaming service. However, keep in mind that your VPN session must be active as long as you plan on streaming Netflix. And that's it!
So, those would be the 4 steps to bypass the Netflix VPN block. In case you have any questions, don't hesitate to post a comment below. And, of course, enjoy streaming movies and TV shows!