In case you didn't already know, Black Friday 2018 falls today (November 23). However, this won't be your only chance to find an amazing deal since Cyber Monday 2018 takes place on November 26. So, we are keeping our eye on Amazon at all times to help you find something interesting. Let's talk about the best Black Friday & Cyber Monday deals right now!
130+ Best Amazon Black Friday 2018 Deals Right Now!
In case you're a tech enthusiast, you're in for a treat. Amazon is currently offering some attractive deals on cameras, smartphones, gaming consoles, TV, computers, and everything in between. We are going to list the best Black Friday deals by categories, so let's get started. Here are 130+ Amazon Black Friday deals you can find right now.
Top 19 Black Friday Fire TV, Roku & Nvidia Shield Deals
Cord-cutters are in for a treat this Black Friday. All of Amazon's streamers are being offered at a discount, which includes the Fire Stick, Fire TV 4K, and even the brand-new Fire TV Recast. Make sure to click on the provided links to read our hands-on reviews and you can find even more products in our overview of the best Fire TV deals and Roku Black Friday deals.
Amazon Fire TV Devices
Roku Media Streamers
Nvidia Shield TV Streamer
Top 13 Black Friday Amazon Kindle, Fire & Echo Deals
Back in September, Amazon announced new Echo smart speakers. They've been available for a while now – but we're sure that many of you have been waiting for the Black Friday deals.
Kindle E-Readers
Amazon Fire Tablets
Amazon Echo Devices (Deals Start on Nov 22nd)
Top 8 Black Friday TV Deals
No matter if you want to buy a new media streamer of perhaps a brand-new gaming console – you'll need a new TV as well. Here are some of the most attractive picks you can find at the moment. Also, make sure to check our dedicated article on the best Black Friday TV deals.
Top 35 Black Friday Computer & Laptop Deals
Just like with the Xbox consoles, Microsoft has come up with aggressive Black Friday 2018 deals. All-new Surface devices are now being offered at a lot price, and there's quite plenty to choose from. You can find even more deals in our Black Friday laptop deals as well as deals on Apple devices. And let's not forget that there are deals on gaming laptops as well.
Microsoft Surface Laptops
Apple MacBooks
Windows-Powered Laptops
Chromebooks
Desktop (Windows-Powered) Computers
Top 30 Black Friday Gaming Console Deals
Next, we'll take a look at gaming consoles. Microsoft is going all in during Black Friday 2018, so you can find plenty of consoles and accessories. Sony is also offering its own console, PlayStation 4 at the lowest price ever + you'll find a bunch of AAA games at a discount. O learn more, here are the best Black Friday gaming deals and also our dedicated article on Playstation Black Friday sales.
Microsoft Xbox One S / One X Consoles
Xbox One Accessories
Sony PlayStation 4 Consoles
Sony PlayStation Accessories
Nintendo Consoles & Accessories
Video Games (Xbox & PlayStation)
Top 8 Smart Home Deals
Smart home products make it easy to control various aspects of your home, and they can even save you some money in the long run. So, let's talk about the best Black Friday smart home deals.
Top 11 Black Friday Camera & Photo Equipment Deals
First, let's take a look at cameras. If you're on the market for DSLR cameras or if you want to dive into the world of all-new mirrorless cameras, here are the best picks right now.
DSLR Cameras
Mirrorless Cameras
Camera Lenses
Top 10 Black Friday Smartphone Deals
You'll be happy to know that Samsung's S9 is at its lowest price ever. However, there's also a whole slate of interesting Android smartphones suitable for a wide range of budgets. To explore all your options, here's our central Black Friday smartphone deals list.
What to Know About Black Friday & Cyber Monday 2018?
The good news is that Black Friday and Cyber Monday are getting bigger each year. In 2017, the National Retail Foundation revealed that more than 174 million Americans were in shopping during the Thanksgiving period, spending a bit more than $300 each. And as Adobe Analytics pointed out, this was an increase of 18 percent (year over year). It's safe to say that we have big expectations from 2018.
When is Black Friday 2018?
In 2018, Black Friday falls on November 23. However, the chances are that you'll find amazing deals earlier than that. Retailers are trying to compete by not only lowering the prices of their popular tech products but also by expending the duration of their promo periods. For example, it's interesting to note that Amazon has started its Black Friday campaign in 2017 on November 1 – with more attractive deals appearing as we were nearing the holiday.
When is Cyber Monday 2018?
In case you miss finding a good deal on Black Friday, you will have another major opportunity. Cyber Monday 2018 falls on November 26. Almost every popular (and less popular) retailer will prepare an interesting set of deals to offer on Cyber Monday. In general, we're talking about online shopping, even though this holiday has moved into brick-and-mortar stores as well.
What's the Difference Between Black Friday and Cyber Monday?
While Black Friday has a fairly long tradition, Cyber Monday made its debut in 2005. It was created by the National Retail Federation as a way to promote online shopping. You see, Cyber Monday is approximately one month before Christmas, another huge shopping opportunity. So, retails wanted to dive into all the Black Friday hype happening every year and take advantage of that.
Until a few years ago, Black Friday was known for amazing tech deals. Cyber Monday was all about clothes, jewelry, and similar items. However, there's not much difference between these two shopping holidays these days. You can expect the same type of deals before and a few days after November 26.
When to Expect the Most Attractive Deals?
Both Black Friday and Cyber Monday have become huge shopping holidays, across the United States and other countries as well. To take advantage of this situation and to fight their competition, retailers are coming up with all kinds of strategies. During the last several years, we've seen that promotional periods have expanded.
Last year, Amazon started its sales on November 1. However, those were daily deals and not focused only on tech products. It became more interesting on November 16, which is when Amazon's music streaming service featured a hefty discount. It's safe to say that we expect from Amazon to start listing more attractive deals starting on November 1, 2018.
Should You Shop In-Store or Online?
You have probably heard stories and seen pictures of massive crowds in stores. Many individuals looking for a good Black Friday deal decide to shop in stores for two reasons. They want to have items in their hands as soon as possible, or they think that they won't find good deals online. However, our strong advice is to avoid exposing yourself to the added stress of fighting over items in-stores and instead – shop online.
As we're getting closer to Black Friday 2018 and Cyber Monday 2018, you can be sure that TechNadu will present you the best deals on the Web. We'll make sure to update this article on time and bring you only the most valuable deals.
How to Prepare for Black Friday & Cyber Monday 2018?
Now that you know the basics about the upcoming shopping events, it's time to take a bit deeper look. We'll tell you how to prepare, do your homework on time, and what kinds of deals to expect.
Do Your Homework Before the Big Day!
You probably know that going after the first amazing deal you see won't get you far. It always pays off to be patient to explore all your options wisely. So, here's how to prepare yourself for Black Friday and Cyber Monday 2018.
Set a realistic budget for spending. If you're a wise shopper, you already know that November of each year is the best time to buy tech products (as well as pretty much anything else). This means that you're going into this period with some savings. You don't want to go over your budget, so make sure that you're clear about how much you're willing to spend.
Be very picky about what you want to buy. These are different kinds of tricks that retailers use to promote something like an amazing deal. In reality, it may turn out this is just a trick and you might end up with an overpriced product. Therefore, we strongly recommend you to use online tools like CamelCamelCamel and PriceSpy, where you can check historical prices of numerous items.
Finally, being patient will pay off. It's a common practice for retailers to increase prices in October so that it would look like you're getting an amazing deal during Black Friday and Cyber Monday. This goes hand-in-hand with our previous piece of advice, which means that it's better to wait for the deals to go online.
What Kinds of Black Friday Deals to Expect in 2018?
Based on the several previous years, let's take a look at what to expect from Black Friday 2018 in terms of tech deals. For now, we're speculating based on the prices we've seen previously – which means that we can expect something similar to happen in 2018.
Black Friday 2018 Predictions: Amazon-Made Products
You already know that Amazon is doing its best to promote the company's own products – various smart speakers, primarily. Based on the last year's prices, here are our predictions for 2018:
Black Friday 2018 Predictions: Laptops
Needless to say, laptop manufacturers are going to offer very attractive deals around Thanksgiving 2018. For example, you can buy Dell's XPS 13-inch laptop for $899 (the regular price is $1,149.99) right now. The most affordable Dell XPS 13.3-inch is priced at $789.00. Lenovo's 2018 ThinkPad is discounted to $543.50, while HP's Elite X2 (2-in-1) is priced at $879.99. You can expect these prices to drop for another $50 to $100 during Black Friday and Cyber Monday.
Of course, you can expect tons of new deals as well. In fact, this will be the best time of the year to buy a new laptop or desktop computer, so be on the lookout.
Black Friday 2018 Predictions: Apple-Made Products
Apple rarely offers discounts but instead, it's trying to go a different route. Last year, the Cupertino-based company offers gift cards ranging from $25 to $150 with certain MacBook models. Therefore, we expect something similar in 2018 to happen as well.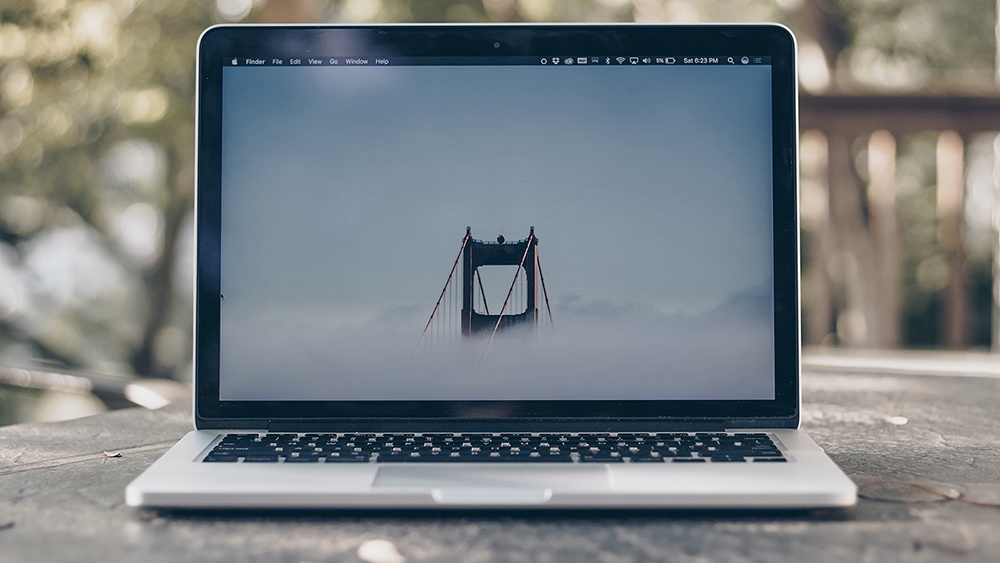 It should also be noted that we don't expect to see any deal on the latest generation of iPhones. They are still very new products and in high demand, so there's no reason for Apple to lower their prices. However, the same could not be said about the new iPad Pro (2018). This tablet has been long enough on the market, so Apple might offer some incentives to potential buyers.
Black Friday 2018 Predictions: Gaming & Consoles
Just like with other electronics, Black Friday and Cyber Monday are the best opportunities to buy a new console. Last year, Microsoft's Xbox One S was priced at $189.00 with numerous bundles included as well. Don't worry, Sony was also ready to lower its prices. Its PlayStation 4 was priced at $190, with bundles on offer. If you're looking for something more powerful, you should know that the PlayStation 4 Pro was priced at around $350.
Black Friday 2018 Predictions: Deals on TVs
Finally, let's not forget about TV deals. Every year, we see a whole slate of new TV models with thinner bezels and upgraded resolutions. If you're looking to take advantage of Black Friday 2018 to buy a new TV, you should know that 4K TVs have dropped to as low as $200 during the last year. Therefore, we're sure that you'll be in for a big surprise.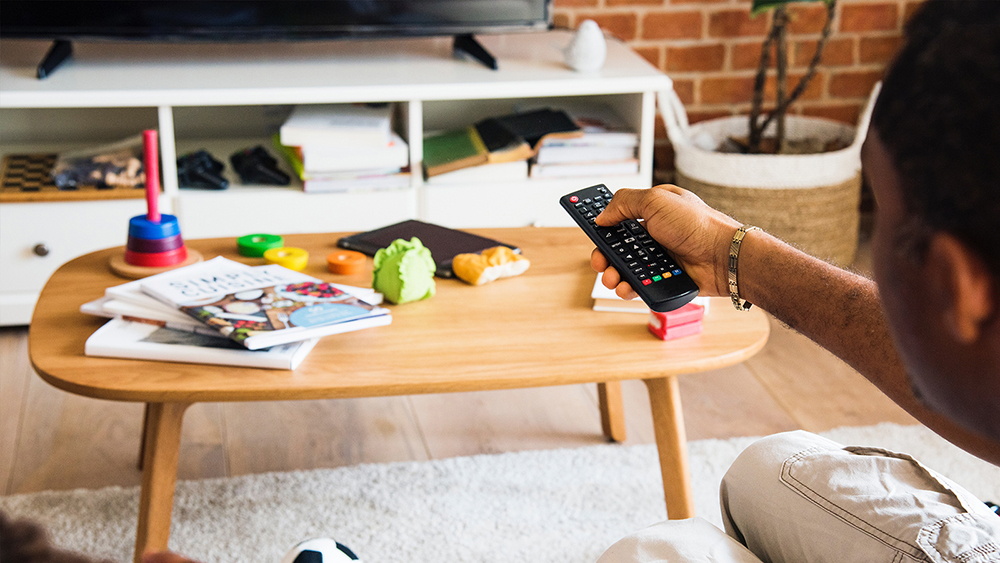 If you're looking for some recommendations, we'd like to point you towards a few interesting models. LG's 55-inch OLED TV is already discounted. There's also an amazing deal on Sony's 65-inch 4K HDR TV (currently 39% off). And if you're looking for something more affordable, you're going to love what Samsung's 49-inch UHD TV offers.
Finally, What to Know About Black Friday Shipping?
You are already accustomed to free shipping offered by Amazon – which is, by the way, the best online store to do your shopping this year. However, this company has a handy delivery service if you want to get your items as fast as possible. Called Amazon Prime Now, this delivery service handles local deliveries in as little as an hour. The perfect solution for those of you who like to procrastinate.
Bookmark TechNadu for the Latest Updates & News!
To make sure you're getting the very deal, we'll be on the lookout for Black Friday 2018 and Cyber Monday 2018 deals. So, make sure to return to this page as we'll be listing new deals on a daily basis, once the time comes.
The best way is to bookmark this page in your Web browser. You can also follow us on Facebook and Twitter to stay on the top of the latest news.
Final Thoughts
Dear visitors and readers, this is where we conclude our article. Once again, make sure to return to this page as we're getting closer to Black Friday and Cyber Monday. Also, feel free to share any deals you might find via the comments section below.
In case you've made it this far, why not share this article online? Let's spread the word about this year's biggest shopping craze!