Unlike the rest of Fire TV-branded devices, the Fire TV Recast has a unique concept. You use it to watch live TV and record over-the-air TV with the help of an antenna. With that said, this device is for those willing to break free from cable or satellite TV subscriptions while reaping the benefits of today's digital world. Don't worry if that sounds confusing, as we're about to explain all your need to know. So, we wish you a warm welcome to our hands-on Fire TV Recast review!
Let's introduce you to this interesting device by listing its technical specs. That should give you an idea of what to expect from the Fire TV Recast.
Technical Details
| | |
| --- | --- |
| Product Name | Fire TV Recast |
| Processor | Dual-Core |
| RAM Memory | 2 GB |
| Storage | 500GB / 1TB |
| ATSC Tuners | 2 / 4 |
| DVR | Up to 75 hours / Up to 150 hours |
| Wi-Fi Connectivity | YES (2.4Ghz & 5Ghz) |
| Ethernet Connectivity | YES |
| Output Video Resolution | Up to 1440x720p |
| Warranty | 1 Year (Limited Warranty) |
| Price | $229.99 (500GB) / $279.99 (1TB) |
| Where to Buy | Buy via Amazon |
We know that some of you might not have the time to read this entire review. So, we have included another table found below with our findings. Take a look.
TechNadu's Verdict
| | |
| --- | --- |
| Pros | No monthly costs; Easy to install and use; Inconspicuous design; Large internal storage; Solid performance; Integrates well with Fire TV and Echo Show devices. |
| Cons | Requires an additional Fire TV/Echo Show device to work; Limited to 720p in most cases; Doesn't work with computers. |
| Final Verdict | Amazon's Fire TV Recast helps you cut your monthly costs while still getting to enjoy all the content you want. As such, it provides a very strong option for cord-cutters. |
| Our Score | 8.9 out of 10! |
And now, we are ready to take a deep dive into everything that Fire TV Recast has to offer. So, let's jump into our full hands-on review.
Amazon Fire TV Recast Review (2021) – All You'll Want to Know Before You Buy!
We will do our best to take a close look at every important aspect of this device. So, we'll start with its hardware design, and then we'll take a look at how it works, how you can use it, and more. Let's jump right in!
Hardware & Design
The Fire TV Recast is designed to be out of sight (you'll rarely interact with it), and it's as inconspicuous as it could possibly be. Our Score: 10/10
Size, Weight and More
| | |
| --- | --- |
| Size | 7.1" x 7.1" x 2.9" (180 mm x 180 mm x 73 mm) |
| Weight | 2.4 lbs (1066 g) |
| Included in the Box | Fire TV Recast, 50W Power Supply, Quick Start Guide. |
To use the Fire TV Recast, you need to connect it to an antenna. This means that this device should be in close proximity to your TV antenna and not around your TV. Also, it connects wirelessly to your Fire TV streaming device, no matter where it might be located, which shouldn't be a problem thanks to Recast's long signal range.
In other words, you'll place the Fire TV Recast somewhere remote, where you won't have to look at it or interact with it. With that said, you can easily conclude why the device comes with such a simple design (as it's not made to be interacted with on a daily basis).
The Fire TV Recast is basically a very simple plastic box. On the top, you'll find Amazon's logo, while the bottom side brings a rubbery surface. On the back, there's a TV antenna input, USB port, Ethernet port, and one more port used to power the device. And that's about it.
Both the front and back sides bring tiny holes used for ventilation, and there's a single LED light on the front-facing side. It glows red when the device is recording, white when it's in use, and blue if there's a problem with your Web connection.
Installation & Initial Set Up
At first, you might feel overwhelmed by this device's installation method. However, Amazon has done a good job of simplifying it, and there's even an app to help you. Our Score: 9/10
First and foremost, you will need to connect your over-the-air antenna to the Recast. This is done by using the device's TV antenna input. With that said, it really does matter if you have a quality TV antenna, as that will directly influence the number of channels you'll get and the video quality you'll get to receive.
Tip
If you're on the market for a brand-new antenna, we recommend checking our guide to the best TV antennas available right now. Use the provided link, where you'll find ten top-rated options.
Keep in mind that the only wired connection your Fire TV Recast will have is the connection with your TV antenna. Then, you'll need to connect the device to your router. For the best results, we recommend using an Ether cable (so, another wired connection). However, if your router isn't near, you can also connect via Wi-Fi (2.4Ghz & 5Ghz bands are supported).
Lastly, to interact with your Fire TV Recast, you need to have one of the following devices: Fire TV Stick Lite, Fire TV Stick, Fire TV Stick 4K, or Fire TV Cube. Also, know that the Fire TV Recast works with Echo Show devices. At the moment, you can choose from the following models: Echo Show 5, Echo Show 8, or Echo Show 10.
Tip
Just above, we've listed the latest available Fire TV and Echo Show devices. However, keep in mind that if you have an older Fire TV media streaming device or a Fire-Edition TV, your device will still work with the Fire TV Recast without any issues.
Once everything is set up, you'll get access to your content via your Fire TV or Echo Show device. That's where you'll see the TV channels you can watch, alongside the current schedule and more.
User Interface
The Fire TV Recast brings new content categories to your Fire TV, somewhat complicating the overall user experience. A bit of time will be needed to learn how to properly utilize those new options. Our Score: 7.5/10
As you can see by now, the Fire TV Recast needs another Fire TV or Echo Show device to function. That's because you can't just plug it into your TV and start watching over-the-air channels. Instead, this is an "upgrade" for your Fire TV. Therefore, here's how this device changes your Fire TV's UI.
Once you complete the initial setup, your Fire TV Recast will be set to receive any over-the-air TV signals in your area. If you decide to use your Fire TV to interact with that content, you'll see that option in Fire OS, showing you what's currently live (which you can navigate to using Fire OS' main menu). For the most part, watching live TV is a seamless experience.
Once you utilize Recast's DVR functionality, that content category will automatically appear. As you can imagine, this category will host your recorded content, scheduled recordings, and recording priority menus. Overall, we have to say that interacting with the Fire TV Recast can be quite hectic at times, even though Fire OS tries to make that process as simple as possible.
And lastly, know that you can also use your Echo Show to interact with the Fire TV Recast. For example, you can say "Alexa, tune to NBC," which will open an NBC affiliate in your area. And to explore more, say "Alexa, open the channel guide," letting you check what's available at any given moment.
Remote Control
Fire TV Recast doesn't have a remote control – and it doesn't need one. That's because you can use your existing remote to control the device. Our Score: 10/10
As mentioned just above, Fire TV Recast comes without a remote – but we still gave it the highest possible score. That's because this device works with your existing Fire TV/Echo setup. Since Fire TV devices already come with remote controllers – you can rely on your existing one to control Fire TV's interface. In case you'd like to upgrade your experience or if you somehow manage to break your remote – you can get a new one.
We'd like to add that Amazon recently unveiled the third generation of its Alexa Voice Remote, priced at $29.99. That same remote comes included with the third-generation Fire TV Stick. So, if you don't have one already, you can always buy it separately. Of course, there are no drastic differences between Alexa-powered remotes – but the latest one allows you to eliminate the use of your TV's remote, which comes in handy.
And lastly, if you have an Amazon Echo Show device, you can interact with your content hands-free. That means that you can ask Alexa to switch to a specific TV channel, check your DVR recordings, or show the current schedule. The same applies to using Echo Show's touch input.
Available Content and Apps
This device lives within Amazon's Fire TV/Echo Show ecosystems. It does what it says on the box, and that would be – bringing both live TV and DVR to your smartphone, media streaming device, and "smart display" devices. Our Score: 9/10
We imagine that cord-cutters will be the ones interested in this device. This means that you might be looking for an affordable way to get away from your cable or satellite TV provider and cut your monthly expenses. Fire TV Recast helps you with that by updating the way you watch over-the-air TV channels.
You will be able to watch live TV and record from 75 up to 150 hours of content. In addition, you will be able to 'stream' live TV on your mobile phone as well via Amazon's official Fire TV app. And that's pretty much it. You can't install other apps or expand this device's capabilities outside of what it's designed to do.
In other words, Fire TV Recast will let you watch your local over-the-air channels live, record them on-demand, and then watch those recordings as well. There are two models of the device, letting you record from 2 to 4 TV channels simultaneously (which depends on the number of the available tuners).
Tip
The Fire TV Recast supports scheduling recordings up to 14 days in advance. Recordings of future episodes can be automatically scheduled as they become available in the program guide. On top of that, you can use your smartphone to schedule recordings when you're away from home.
Nonetheless, it's once again important to highlight that this device relies on your Fire TV streaming device. That means that you can install thousands of apps, join media streaming services, and more. Therefore, it's safe to say that possibilities are endless.
Streaming & Performance
Overall, this device performs without any issues. However, we have to note that we wish to see a hardware update for the Fire TV Recast, allowing the device to break its barrier of transcoding streams to resolutions higher than 720p. Our Score: 8/10
We have to admit that it's very tricky to talk about Fire TV Recast's performance. After all, that depends on a number of factors and is unique to each user/home. Remember that the Fire TV Recast is designed to work with over-the-air TV channels, whose signal should be strong enough in your area. With that said, there are three factors that limit Fire TV Recast's video quality and performance:
Broadcast Quality – TV broadcasters transmit their channels at different resolutions, and this can range from 480p up to 1080i. So, if your favorite TV channels broadcast in HD, you can expect a very sharp image overall, if you have a 'Full HD' TV.
Antenna Location & Range – It really pays off to have an antenna with greater range. You can always try with different placements, which could go a long way towards getting more channels.
Transmitter Interference – And lastly, keep in mind that outside factors, such as weather for example, can have temporary effect on the broadcast before it reaches your antenna.
If you live in a large metropolitan area, with plenty of HD-ready TV channels, you can expect to watch those in either 720p or 1080i. The newer Fire TV device you have, the better. However, if you live in a rural area and if you don't have the latest Fire TV streamer, you'll often get to watch channels in up to 720p only.
Tip
When transcoding 1080i streams, the Fire TV Recast will convert their resolution to 1440×720 using H.264 to make sure that video streams are delivered properly across Wi-Fi and to a large number of Fire TV and Echo Show devices. That is an automated process and you can't change it.
Overall, the device goes a good job of letting you watch TV channels live, as well as optimizing streams over Wi-Fi. However, since many of us already have 4K TVs, it's time for Amazon to think about upgrading the Fire TV Recast to support newer video standards. Also, its internals could also benefit from an update, letting the device take full advantage of "bigger" video resolutions.
Pricing
Fire TV Recast isn't the most affordable device out there. However, it pays off in the long term as it doesn't require a subscription. Our Score: 9/10
This device is primarily made for cord-cutters who wish to embrace the benefits of today's technology. In general, cord-cutters need to pay subscription fees to stream live TV over the Web. Even though these fees are much lower than what you would pay to your cable provider, they're still a monthly expense. Well, the Fire TV Recast eliminates that cost altogether.
Depending on your needs, you have two Recast devices to choose from. The best way to explain the differences between these is by comparing them directly. So, take a look below.
|   | Fire TV Recast (500GB) | Fire TV Recast (1TB) |
| --- | --- | --- |
| Internal Storage | 500 GB | 1 TB |
| Hours of Recorded Content | Up to 75 hours. | Up to 150 hours. |
| Number of Tuners | 2 tuners. | 4 tuners. |
| Price | Priced at $229.99 | Priced at $279.99 |
It's also important to mention that you'll need additional devices to make the Fire TV Recast work. First, you need an HD antenna (starts at around $20). Then, you need a Fire TV media streamer (starts at around $30).
That means that even if you go for the most affordable option, you'll need to pay $280. That is a lot of money – but remember that you're making a long-term investment. Of course, this device will have a higher value in cities and metropolitan areas with plenty of strong TV signals, which means that you'll get more TV channels to watch and record.
Fire TV Recast Pros & Cons – Here's What You Need to Keep in Mind!
Lastly, we'll end our Fire TV Recast review by giving you a list of pros and cons, after having tested the device. So, take a look just below.
Fire TV Recast – PROS
Doesn't require any kind of TV subscription.
Lets you watch free TV channels both live and on-demand (via DVR).
Quite easy to set up.
Intergates well with Fire TV and Alexa commands.
Plenty of DVR space (up to 1TB of storage).
Advanced DVR features (supports scheduling up to 14 days in advance).
Saves you money in the long-run.
Fire TV Recast – CONS
Requires an additional Fire TV/Echo Show device to work.
Isn't compatible with computers.
Limited output resolution (to 1440x720p).
Even HD channels can sometimes look "soft" on a 4K TV.
Do We Recommend Buying the Fire TV Recast?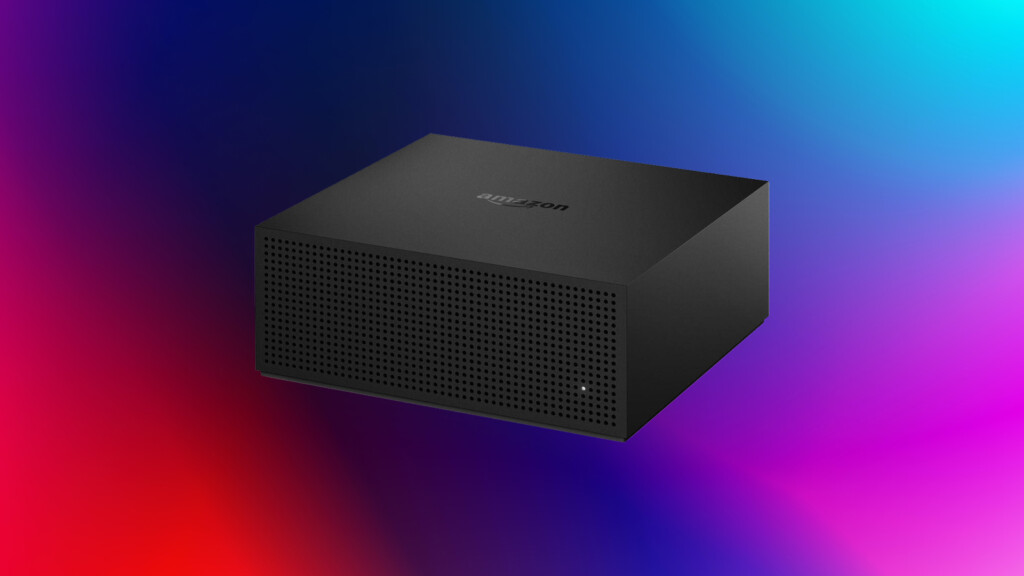 Yes, we recommend buying the Fire TV Recast. However, since this device's intended use can be somewhat difficult to understand, make sure that you 100% understand it before you buy.
In the end, the Fire TV Recast won't get you the hundreds of TV channels that you'll get via cable or OTT subscriptions – but it will give you a selection of free-of-charge TV channels, available in your area. So, if that's enough for you, you'll be more than happy with this device.
Lastly, if you still need access to those hundreds of channels, you can always subscribe to an OTT service. To help you with that, we've produced a guide on the best live TV streaming services you'll find today. And also, here are the best on-demand streaming services (bringing you movies and TV shows, on-demand).
That would be all for our Fire TV Recast review. If you have any questions on your mind, share them with us via the comments section below. And finally, thanks for reading!