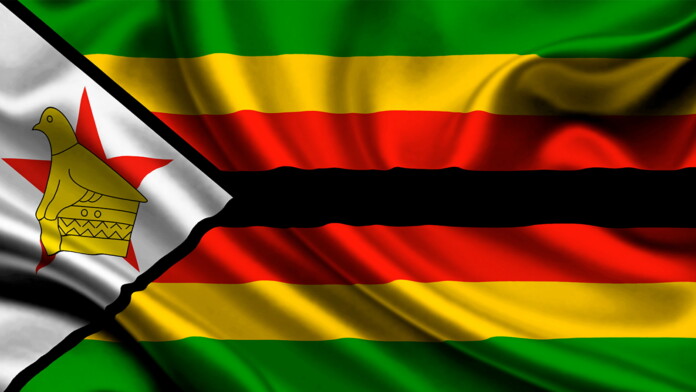 We've heard plenty of worrying news about the current situation in Zimbabwe. This landlocked African country has been going through civil unrest as Zimbabweans are disheartened by the country's tough economic position, which isn't stopping the authorities from raising the cost of living. As people started to take their opinion on the Web, they've met with severe restrictions. As reported earlier, the government has blocked dozens of websites, which includes services such as Facebook and WhatsApp.
In this article, we're going to talk about the most effective way to overcome those Web roadblocks. We'll talk about the best Zimbabwe VPNs by listing the most interesting options. We'll tell you how to access blocked websites, re-establish your connection to the rest of the world, and ultimately keep your anonymity protected. And the solution to all of these things is a reliable VPN application.
No matter if you live in Zimbabwe or anywhere else, no one should impose restrictions on your freedom of speech. And lucky for all of us, we have tools that help us in that fight. So, let's see what the best VPN for Zimbabwe are right now.
Without further ado, we bring you 6 of the best Zimbabwe VPNs that can overcome any type of a Web roadblock.
1. ExpressVPN
It isn't by accident that we think that ExpressVPN is one of the best VPNs right now. Based on our extensive testing of dozens of VPNs, we believe that ExpressVPN will meet your every need.
First of all, this VPN service is highly capable when it comes to content unblocking. Facebook, WhatsApp, and numerous other services are easily unblocked by connecting to a server in a different country. And of course, this doesn't come without highly secure features. ExpressVPN brings a wide range of VPN protocols, the highest level of encryption, and it doesn't collect or keep your personal data. This is highly important as you don't want anyone to know what you do online.
Plenty of positive things could be said about this VPN service. So, to see why this is the best Zimbabwe VPN, read our in-depth ExpressVPN review.
2. CyberGhost
We understand that many of you want an easy VPN solution. Ideally, you want something without too many complications, but which doesn't come with any compromises. And that's why we believe that CyberGhost is one of the best VPN for Zimbabwe right now.
This is an all-in-one VPN that caters to different groups of users. First of all, regular users can rely on its no-logs policy and tough encryption protocols. Then, media streaming fans will get to unblock and use their favorite streaming services with ease. And if you're into downloading torrents, you'll be happy to hear that CyberGhost brings P2P-optimized servers.
As said in our CyberGhost VPN review, this is a lightweight, easy to use, but also highly-polished VPN service.
3. NordVPN
The truth is that NordVPN is a highly reputable VPN service. More importantly, it comes with a long history of protecting its users from data leaks, and there are no indiscretions in its past.
We often recommend NordVPN to those looking for something extremely streamlined. Even though it has some quirks in terms of its UI, this VPN is made for complete beginners. After you launch the application, click on a server using a large map, and you're all set. However, diving into the applications' settings will reveal a few highly advanced features. You see, this is a double-VPN, which means that it routes your traffic via two secure servers. This, in fact, might be an overkill for regular users – but you can never be 'too safe' on the Web.
To see what kinds of features and performance you can expect, here's our NordVPN review.
4. IPVanish
We are certain that many long-term VPN users are glad to recommend IPVanish. This is a highly reputable VPN provider that managed to earn the trust of its users several times now.
One of the best things about IPVanish is its broad platform compatibility. You can install and run it on a wide range of devices, which includes Windows Phone as well (which has become a rare thing today). Then, it uses military-grade encryption and a variety of VPN protocols that should make even the most advanced users satisfied. Sadly, this VPN doesn't play well with media streaming services. However, if your goal is to protect your data while you're online and to unblock a number of websites, this one should be your pick.
To continue reading about this VPN, make sure to visit our IPVanish review. This is where you'll learn about all of its upsides and downsides.
5. StrongVPN
StrongVPN comes with an intuitive interface and strong presence on a wide range of devices. As such, we strongly believe that that you're going to love this Singapore-based VPN provider.
Having been on the worldwide market for a long time now, StrongVPN knows how to do things. You can rely on this VPN to unblock websites and make yourself anonymous online. This seems like a perfect solution to what's happening in Zimbabwe right now. You get to use the Web without any limitations and keep your connection alive to the outside world. And also, all of this comes at an affordable price.
We're sure you can't wait to see what makes this VPN the best VPN for Zimbabwe. To learn more, check our StrongVPN review.
6. HideMyAss VPN
We'll finalize our list of recommendations for the best Zimbabwe VPN with HideMyAss. Yes, we understand that is has a comedic name – but this VPN is actually quite series in what it's trying to do.
HideMyAss is best known for the size of its server network. It comes with close to 1,000 servers placed in pretty much every country in the world. As such, it can be a good solution for those who have specific needs. For example, those who want to connect to a particular (exotic) location and make sure their online data is kept 100% safe. However, keep in mind that HideMyAss isn't the top option for media streaming.
In case you'd like to learn more about this option, don't forget to get more information in our HideMyAss review.
Answered: Your Most Burning Questions About Zimbabwe VPNs
We're here not only to help you pick the best VPN out there. We're here to help you understand the entire situation surrounding VPNs and how to go over the digital borders of Zimbabwe. So, here are some of the most commonly asked questions answered.
Why Get a VPN in Zimbabwe?
The only way to be completely safe online is by using a VPN. Without one, you will encounter numerous roadblocks and your data will be collected by websites.
Regardless of the latest developments in Zimbabwe, using a VPN has become imperative these days, in the entire world. That's because our personal data is being collected everywhere we go online, with or without our knowledge. In many cases, this data is used by the websites that we visit with the primary of earning money.
However, using a VPN in Zimbabwe has become mandatory as the government has started to block websites such as Facebook, WhatsApp, and Twitter. As a way to prevent its citizens from spreading different kinds of information all over the country, these community hubs have been shut down. As you can see, this violates your basic rights. That's why you should never go online without first securing your Web connection.
How to Access Facebook and WhatsApp in Zimbabwe?
At the moment, the only way to get access to Facebook and WhatsApp in Zimbabwe is by using a reliable and highly powerful VPN service.
Let's take a moment to explain how this works. First and foremost, you need a VPN that's capable of unblocking these websites – something like ExpressVPN. Based on our hands-on tests, this VPN can easily unblock those (and numerous other) websites. All you need to do is to connect to a remote server located outside Zimbabwe. So, you can connect to a server in the USA, for example. From there on, no one will be able to tell if your online data comes from Zimbabwe – and this will open up the websites that are normally blocked.
Should You Use a Free Proxy in Zimbabwe?
Numerous proxy applications claim to unblock a set of websites. However, what's important to know is that proxies can't keep your data safe – and they can even leak your private data.
The current situation in Zimbabwe is highly serious and no one knows how it'll develop in the future. It would not be far-fetched to say that your data is being collected by your ISP provider. So, let's say that you want to use a free proxy application. These are designed to unblock websites, and some of those will actually help you do that. However, they don't have the same level of security as commercial VPNs.
In other words, your ISP (Internet Service Provider) will be well aware that you're trying to access blocked websites – and you can easily see how that can get you in trouble. So, we strongly advise you not to use free proxies and only rely on truly powerful solutions. Once again, our #1 recommendation for the best Zimbabwe VPN is ExpressVPN – the top-ranked VPN on our website.
What About Using Psiphon in Zimbabwe?
Psiphon is a relatively popular service for unblocking websites, but we recommend you not to use it due to security-related concerns.
Many are interested in using Phisphon since it comes free of charge. And it promises to unblock websites due to a combination of different technologies. However, this service is ad-supported, which is what's problematic. As we wrote before, free VPNs tend to sell your personal data to advertisers, which beats the purpose of using them in the first place. Therefore, we can't recommend you to use this solution as it might cost you greatly in the long-run.
If you're concerned about spending money, take another look at our overview of the best Zimbabwe VPNs. Solutions like ExpressVPN will only cost you a few dollars a month if you go for its long-term plan.
What's the Best Free VPN for Zimbabwe?
You've probably heard about free VPN providers before, and you're intrigued by them. However, free VPNs can be quite dangerous in the long run, and here's why you should not use them.
Free VPNs can't unblock websites. They typically run on limited resources and they tend to be overcrowded with users. This creates problematic behavior and most of the time they simply don't work as advertised.
Free VPNs come with strict limitations. In other words, you won't find a free VPN that lets you use it with no bandwidth or data limitations. They are mostly so restrictive that they'll make it hard to browse your favorite websites.
Free VPNs have no reliable security measures. Lastly, you should know that running a VPN business requires plenty of investments, which is why commercial options come as subscriptions. Free VPNs simply can't offer the same level of security nor they can promise that your data won't leak.
You should be truly concerned about your online safety. This means that you shouldn't trust just any VPN out there – but instead, try to find the very best VPN for Zimbabwe. If you want our warm recommendation, stick to well-proven options like ExpressVPN. This is one of the rare VPNs that work as advertised, with no limitations or restrictions.
Dear readers, this is where we end our list of recommendations for the best Zimbabwe VPN. If there's anything else you'd like to know, don't hesitate to post a comment below.
Finally, make sure to share this article online. And follow TechNadu on Facebook and Twitter to stay on top of the latest tech-related news! Thanks!