Office or home, every one of us makes use of WiFi routers. If you are shopping for a new wireless router, you are likely to come across a boatload of technical lingo and specifications that you do not understand. In all likelihood, all you need is a router that is capable of handling your personal requirements from the router.
As you gear up to buy a wireless router, understand what you need it for. What is the one internet-supported activity that you perform most often? Is it gaming, video streaming, online conferences, or academic research? More importantly, have you zeroed in on a budget already?
Placing the answers to these questions front and center will help you make an informed decision. You can, of course, run after the tech specs if you can comprehend that. But if you are like most people, this article will help you understand what you can do with the routers. Plus, we will also give you the tech specifications if you considering those.
Top 6 WiFi Routers You Can Buy Right Now
Before we tell you about the best Wifi routers for the year, please note that the options listed below are suited for varied requirements and are not direct competitors to one another.
1. Linksys AC1900 Dual Band Wireless Router – (Best For Large Spaces)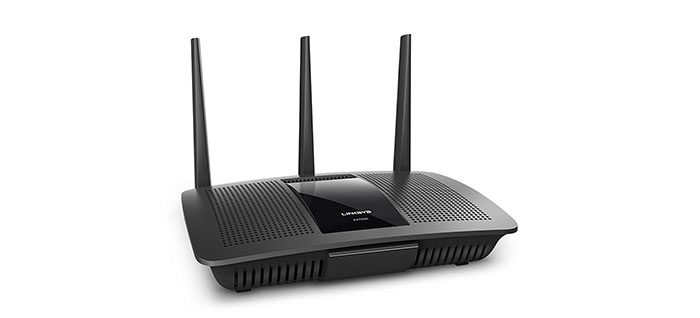 Overview
Supported Platforms
Amazon Alexa 3, Mac, Windows, Smartphones, Tablets, Gaming Consoles
Pros
Connect up to 12 devices, Beam formation technology, Multi-user MIMO
Cons
Luxurious indulgence for regular size homes
Price
$159.97
Buy from
Amazon
If you live in a large home with more devices than people, you need a WiFi router that works overtime. The Linksys AC1900 Dual Band Wireless Router is a powerful and smart wireless router that lets you connect up to 12 devices simultaneously. The AC1900 does not break a sweat taking your internet connection to game consoles, smart TVs, tablets, smartphones, and even virtual assistants.
The special feature of the Linksys AC1900 is its beamforming technology. This means that it directs signals straight to the direction of the devices instead of diluting the signal by sending it to all parts of the house. The multi-user MIMO technology lets seven or more devices can stream simultaneously without the slightest hiccup.
You get both USB 2.0 and USB 3.0 ports in the router. Plus, there are over four gigabit Ethernet ports that let you transfer data faster than the second best Ethernet option available. At the 2.4GHz band, you can expect speeds up to 600 Mbps, while the router returns 1300 Mbps on the 5 GHz band.
2. NETGEAR AC 1750 Smart WiFi Router – (Best Streaming Router)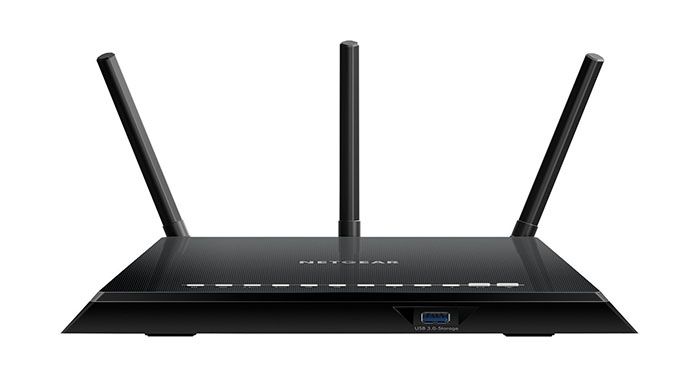 Overview
Supported Platforms
Alexa, Windows XP or later, Linux, Unix, Gaming Consoles, Phones and tablets
Pros
WPA/WP2 security, USB 3.0 and USB 2.0, Beamforcing+ Technology
Cons
Setting up can be a tad difficult for beginners
Price
$94.99
Buy from
Amazon
You like your larger-than-life-shows more than your car at this point. And something like the newly released Troy on Netflix is on your hit-list this weekend. But the thing just won't stop buffering. Welcome to the NETGEAR AC1750 Smart WiFi Router that features 450+ 1300 Mbps speeds and external antenna that run at high power.
There are a USB 3.0 port, a USB 2.0 port and the best security, thanks to WPA/WPA2. You even get a guest network access that is both secure and separate. Just like Linksys AC1900, the NETGEAR AC1750 has beamforming technology of its own. The Beamforcing+ Tech of the AC1750 works like a radio transmission emitting method from the router to the device.
Remote monitoring of the homework is easy with the NETGEAR genie app. The adequate parental control allows you to control what kind of material your children do not have access to. On the whole, AC1750 has earned a solid for itself as a content streaming router.
3. NETGEAR Orbi – (Solid Home Coverage)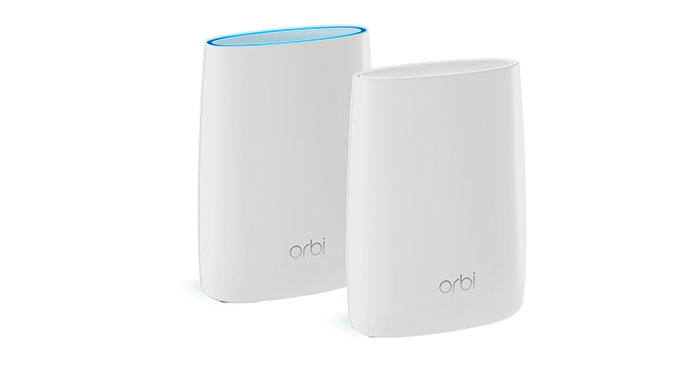 Overview
Supported Platforms
Amazon Echo/Alexa, Windows, Smartphones, Consoles, Tablets, Mac
Pros
Tri-band signal extension; Additional satellite device
Cons
Among the most expensive routers
Price
$291.99
Buy from
Amazon
There is one important pain point for every homeowner around the world. How do you send the WiFi signal to every corner of the house? The NETGEAR Orbi attempts to put this problem to rest, forever. It is priced to be one of the most expensive routers under the sun.
If you are willing to shell out close to 400 bucks, the NETGEAR Orbi will ensure king-size WiFi at all corners of your house. You get lots of units inside the package though. There are two devices, an internet-modem plugged router and a satellite device that is set up at some other place at the home. It is this satellite device that makes sure the connection extends to all places in the house.
The tri-band signal extension system is key when looking to extend signals to all corners of the house. Besides extending the signal, the router also optimizes speed and performance with the ISP. Setting up the Orbi is as simple as baking cake.
4. TP-LINK AC1200 – (Best Router Under $50)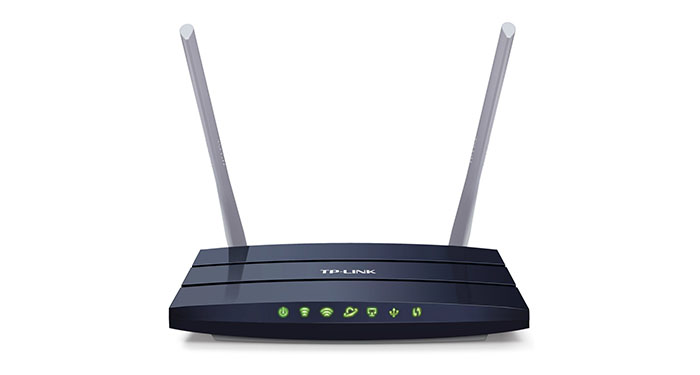 Overview
Supported Platforms
Major mobile and computer operating systems, consoles, tablets
Pros
Equipped with 802.11ac WiFi technology; Affordably priced
Cons
Not the fastest on regular frequencies
Price
$43.99
Buy from
Amazon
If you are not looking to spend over $50 on a router, the TP-LINK AC1200 is the one you should be looking at. The feature list of the AC1200 is similar to other routers out there, even though the format could be a tad slower.
TP-Link works with Signal-Sustain Technology for the AC1200. The company claims that this technology provides a stronger signal while dealing with multiple applications at the same time. The router returns 867Mbps at 5GHz. At 2.4GHz, you get 300Mbps of speed. While these might not be exactly top-notch, 867Mbps is a great speed for most needs.
The good thing about the AC1200 is it's ready for the future with 802.11ac WiFi technology. The router works best when you use it for web surfing. By web surfing, we mean less of Netflix and more of memes. There are 4 Ethernet ports and a USB 2.0 port in the router.
5. ASUS RT-ACRH13 AC1300 – (Best for Apartments)
Overview
Supported Platforms
Windows, iOS, Android, Mac, Linux, Xbox, PS4
Pros
MIMO technology gives speeds of 1267Mbps; 802.11ac WiFi technology
Cons
Small-apartment only router
Price
$61.12
Buy from
Amazon
If you live in a small apartment, we're guessing you have more furniture than space. At this, you do not need a huge router that covers a football field. The ASUS RT-ACRH13 is a perfect router for your apartment. And it costs you barely a 100 bucks. An adequate dab of black-and-white plaid styling makes the router look like a true-blue decorative accessory.
Do not believe that the small coverage area means that you do not get a strong signal. There are 4 external 5dBi antennas that make sure the connection flows through all corners of your apartment. Plus, you can connect all your smartphones and computers at the same time.
With the ASUS RT-ACRH13, you get combined speeds of no less than 1267Mbps. Yes, it is good enough to manage whatever download or upload speeds you are looking at. Moreover, the device makes use of the ASUS router app. With the app, you can easily manage your home network on iOS and Android phones.
6. Google WiFi – (The Busy Home Router)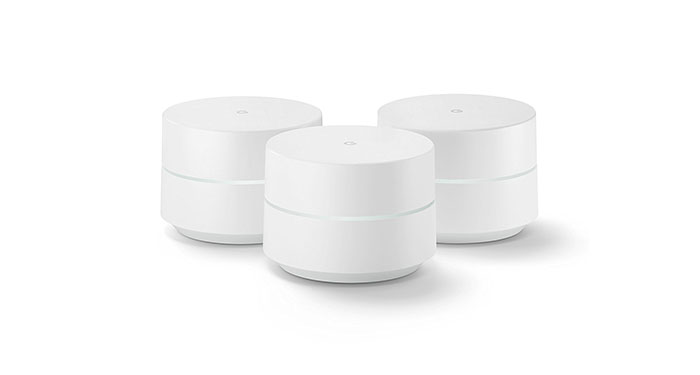 Overview
Supported Platforms
Computer and mobile operating systems, wearable tech, consoles
Pros
Three WiFi points; Beamforming technology
Cons
Combine both 2.4Ghz and 5Ghz frequency bands
Price
$147.50
Buy from
Amazon
If you live in a busy home and are ready for some next-gen tech, Google WiFi should be the option you should consider. The WiFi system consists of three satellites known as "WiFi points", each of which covers 1,500 square feet of space. So you get 4,500 square feet of blanket coverage.
Alternatively, you can also buy a single point for limited home coverage. The satellite points look like pretty hockey pucks which means they are way better looking than traditional routers. The router combines the 5GHz and 2.4GHz bands into one single band. This usually means that you cannot assign one single band to a device.
There is an accompanying app for Android and iOS. It is pretty intuitive and lets you manage the status of the WiFi points. The Beamforming technology directs signal straight to your devices. For busy homes with a host of devices competing for the strongest signal, this is one router that stands out.
Final Words
In the above article, we have laid out the best WiFi routers of the year for various needs. Now, it is up to you to understand the needs of your home and devices and choose the one that best fits the bill.
Share this article on the social media and you will send us free hugs.
For more information on tech and gadgets, subscribe to the TechNadu newsletter.