Shadow is a Kodi addon that relies on premium file sources, including Real-Debrid.
Like the majority of unofficial addons, Shadow is built upon digital piracy.
Even though it should remain operational in the foreseeable future, the addon could also stop working very soon.
It's not unusual for 'unofficial' Kodi addons to disappear overnight. Considering that they serve copyrighted content, this is often the primary reason for their demise. And now, it looks like the same happened to a popular Kodi addon called Shadow, whose developer has announced the end of the addon's development. 
Via a Reddit thread, Kodi users were informed that Shadow would remain operational for the foreseeable future. However, the addon is no longer under active development. With that said, it might work as long as its scrapers work, or until Kodi receives another update that might break its functionality. Since no one will be there to update the addon, we predict that numerous alternatives will soon replace Shadow.
After so long of pushing the limits of what Kodi can do, I have decided to cease all development of Shadow for the foreseeable future… I hope someone can take Shadow to the next step some time, and I hope other people will try to do what I did with Destiny and Shadow. (Shadow's Developer - via Reddit)
In the past, hugely popular addons like Shadow used to disappear due to legal pressure. That's precisely what had happened with repositories like OneNation, KodiUKTV, and Supremacy. And as anti-piracy agencies are ramping up their efforts, we're likely to see this trend continue.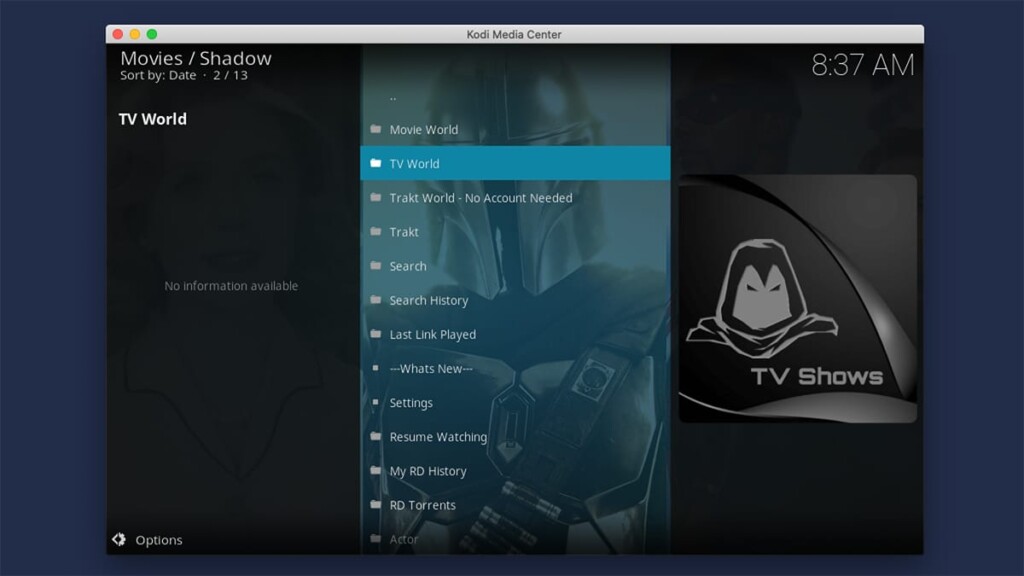 However, in all fairness, we don't know the exact reason for Shadow's demise. As other Kodi users have mentioned on Reddit, the developer of Shadow was a community-focused individual. Therefore, there's a possibility that the Shadow Kodi addon has become a highly demanding project, taking too much of its developer's time.
If you've been a user of Shadow for Kodi, you should consider finding an alternative. However, our team's recommendation is to think twice about which addons you use. After all, unofficial Kodi addons aren't only piracy-related (which makes them illegal), but they also bring malware.
Essential Reading: How to Use Kodi Legally? – Be on the Safe Side of the Law!
There are plenty of other reasons why unofficial Kodi addons aren't safe to use. You can take a closer look at this situation by comparing official vs. unofficial Kodi addons. The bottom line is that using a risky Kodi addon might get in trouble easily unless you're careful enough. 
Useful to Know: Unsafe Kodi Addons – Beware of Forks & Clones!
Lastly, we'd like to offer our freshly-updated list of the best Kodi addons available today. We've created that guide to highlight sixty addons that are not only legal – but also safe to use. So, make sure to take a close look and become a responsible Kodi user.