Internet users in Russia are now facing the biggest threat to their freedom of speech. Just recently, we learned that Russia is about to ban VPN services by forcing them to implement website-blocking mechanisms. To avoid betraying the trust of their users, several well-known VPNs have already started to shut down their servers found in Russia.
This is not the first time that the Russian government has tried to impose censorship. Actually, censorship has been something that's been associated with Russia for a while now. What's changed is that the authorities are now eliminating tools that allowed Internet users to overcome geographic obstacles. What does this mean for VPN users in Russia? Are there any VPNs that you can use right now? Is there a chance that all VPNs will be blocked in Russia? Let's find out!
Censorship in Russia: What's Going On?
Russian authorities have been trying to block access to various types of websites for a long time now. This has been done under the excuse of protecting the nation's safety. And this all began back in 2012 when a list of blocked websites has been introduced. Back then, these websites were related to alleged child pornography, drug- and extremist-related material, and other illegal types of content. Even though the initial reasons were justifiable, website blocking soon received an all-new level.
In 2014, Russia introduced a new law oriented at bloggers with over 3,000 daily visitors. These individuals were forced to register with Russia's telecommunications regulator, Roskomnadzor. Throughout 2015 and 2016, a number of LGBT-related websites were blocked. In addition, Russia also introduced laws that forced telecommunications companies to store personal data of Russian citizens. Interestingly enough, LinkedIn was banned in Russia for refusing to log personal data of its users.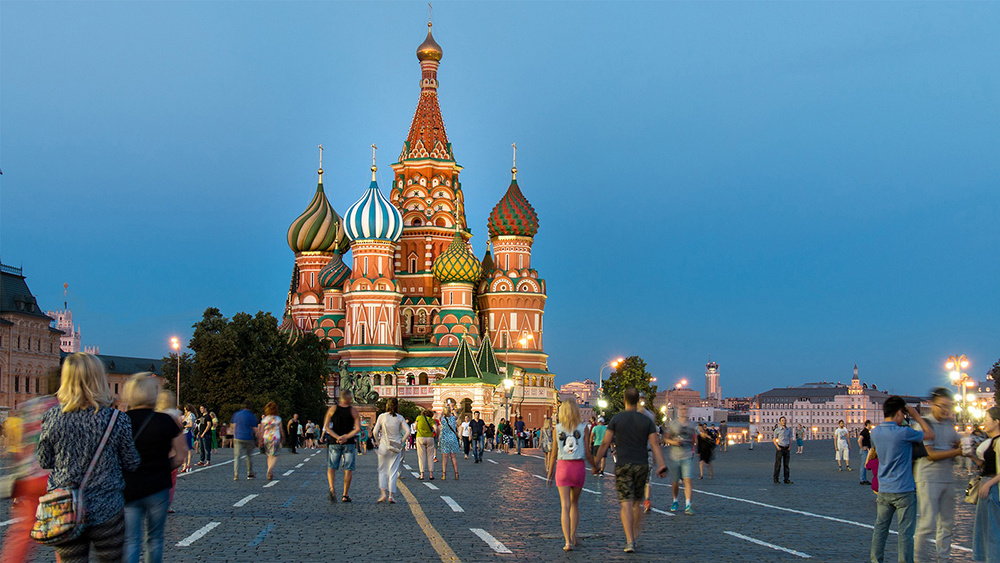 During the last 12 months, we've seen numerous events happening in Russia, showing the country's stance towards controlling the Web. Here are some of the most notable examples:
Why Are VPNs Under Attack in Russia?
VPNs have become hugely popular around the world – especially during the last few years. As Internet users become more aware of the importance of protecting their private data, they also become more aware of possible cybersecurity tools. And this is where VPNs stand out.
As explained in our article on how VPNs work, these applications allow you to easily connect to secure servers, from any device. This is how you can encrypt your Web connection and safeguard your private data. No one knows what you do online, not even your Internet Service Provider. Based on everything we said in the previous segment, you can see how and why the Russian authorities are against VPNs.
By blocking VPNs or asking them to collect personal data, they become ineffective tools to overcome censorship. And since VPNs are the most effective tools of this kind, blocking them is a huge win for autocratic governments.
What's Happening Now? Why Are VPNs Endangered?
Even though VPN-limiting laws came into action in 2017, it wasn't until now that Russia has actually started to implement it. Around 10 well-known VPN companies have been asked to connect to Roskomnadzor's list of blocked websites (you can find the entire notice here). This means that the VPNs in question are forced to block a large selection of websites, limiting their users from accessing any of those websites.
Blocking websites goes against everything that VPNs stand for – as they battle for the freedom of the Internet. Even worse, they become just another tool for the Russian government to control the Web, under the excuse of protecting their own citizens.
Which VPNs Are Under Attack in Russia?
For some reason, Russia's Roskomnadzor has approached 10 VPN services, many of which are hugely popular worldwide. They've been asked to implement the list of blocked websites within 30 days (until the end of April 2019). If they fail to do so, the VPNs in question can be blocked throughout Russia. Here's the list of VPNs that are under attack right now:
NordVPN;
ExpressVPN;
TorGuard;
IPVanish;
VPN Unlimited;
VyprVPN;
Kaspersky Secure Connection;
HideMyAss;
Hola VPN;
OpenVPN.
All of the VPNs found above are under pressure by the Russian government to act during the next 30 days. You must be wondering if they will implement website blocking mechanisms? What will happen next? Well, let's see their official responses.
Will VPNs Implement Limitations? What's Their Official Response?
As said earlier, the VPNs in question have 30 days to either implement website blocking mechanisms or face consequences. Not all of them have issued official responses yet – so we'll cover those that have responded to our inquiries.
NordVPN: This hugely popular VPN provider has declined to comply with Roskomnadzor's request. This means that NordVPN's servers in Russia will be shut down by April 1 (12.00 GMT). In other words, NordVPN will remain to operate in Russia but its Russian users won't get any servers in their own country.
IPVanish: Coming from the USA, IPVanish has decided to refuse to comply. This VPN has already removed all physical server presence in Russia. However, IPVanish will continue to operate in this country by offering a larger selection of servers on the borders of Russia. Hopefully, this will mean that users of this VPN will continue to get reliable speeds.
TorGuard: Just like NordVPN and IPVanish, TorGuard has also removed all of its Russian servers. This VPN service is now working on adding new servers in neighboring countries as well.
VyperVPN: We have another VPN that's refusing to cooperate with the Russian government. Even though VyprVPN currently offers a single VPN server in this country, it will most likely go offline soon enough.
HideMyAss: This company sent us a reply via Twitter, letting us know that they've received a request from Roskomnadzor. They are currently reviewing their next steps, and we'll make sure to update you once the time comes.
VPN Unlimited: Unlike many VPNs in this article, VPN Unlimited has decided to actively fight against Russian anti-VPN measures. They've sent us a direct statement, saying they VPN Unlimited is powered by KeepSolid Wise, which masks VPN traffic as HTTPS traffic. Hopefully, this will help them remain active in Russia for time to come.
OpenVPN: Finally, OpenVPN has said that they remain committed to their users by protecting their online data. However, we're yet to see what that means.
Are There Other VPNs With Servers in Russia?
As you surely know, there are hundreds of VPNs on today's global market. With this said, it's clear that many of those offer servers in Russia. So, what will happen to those VPN services?
First of all, let's take a look at which VPNs have servers in Russia. The following table might be interesting if you're a VPN user, looking for information about your VPN of choice.
| | | |
| --- | --- | --- |
| VPN Service | Country of Origin | # of Russian Servers |
| ExpressVPN | The British Virgin Islands | 1 |
| PureVPN | Hong Kong | 1 |
| Surfshark | The British Virgin Islands | 5 |
| Ivacy | Singapore | 2 |
| PrivateVPN | Sweden | 3 |
| ibVPN | Romania | 6 |
| Buffered VPN | Gibraltar | 1 |
| Trust.Zone VPN | Seychelles | 1 |
| Hotspot Shield | The USA | 1 |
| FastestVPN | Cayman Islands | 1 |
| SaferVPN | Israel | 1 |
| AnonymousVPN | Gibraltar | 1 |
| Windscribe | Canada | 2 |
| VPNSecure | Hong Kong | 2 |
| VeePN | Panama | 1 |
Of course, there are other VPNs with Russian servers as well. With this said, we'll continue to update the table found above – so make sure to come back and check whether your VPN of choice is on the list.
Will All VPNs With Russian Servers Be Affected?
As you know, only 10 VPNs have been asked to comply with the request made by Roskomnadzor. So, why only 10 and not more? Will all VPNs be affected eventually? Well, only time will tell.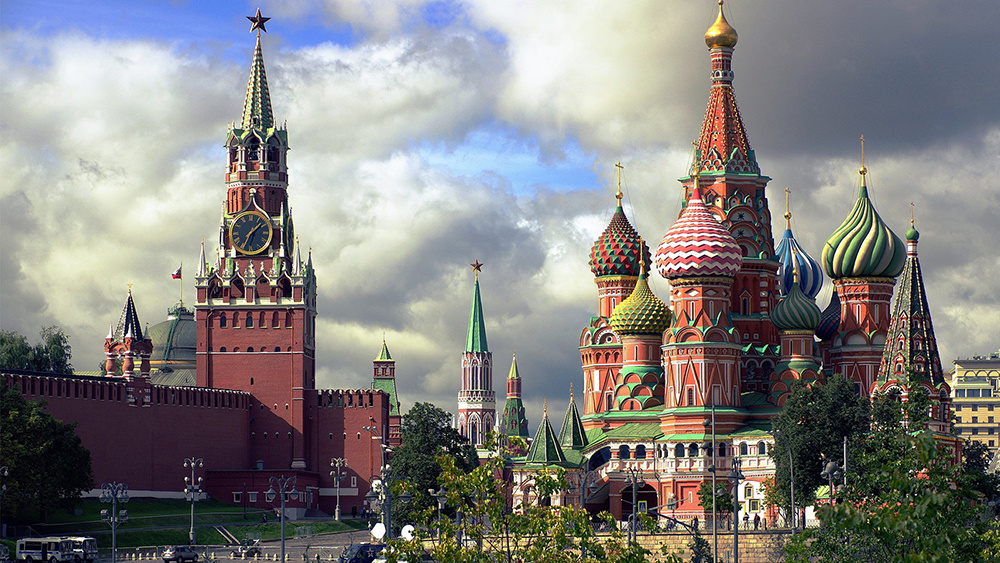 All of the affected VPNs so far are well-known brands that promise not to log your personal data. A possible explanation can be that Roskomnadzor has started from the biggest VPNs to see how the situation will develop. We can see that all of them have decided to simply remove any Russian servers and not to comply with the request. Therefore, it's safe to assume that Roskomnadzor will change its approach in the future.
Will Russia Ban All VPNs in The Future?
In the end, the big question is – will Russia ban all VPNs eventually? Well, based on everything we know about VPNs so far, we can say that they can't be completely banned. We can see that by knowing how the Great Firewall of China works, which is known to be the most effective anti-VPN measure on the planet.
Instead of banning VPNs outright, China has decided to try and regulate them. Many of them have found a way to continue operating without giving personal data. And there are some that can easily overcome the limitations that China has implemented. The same will happen in Russia, most likely.
For you, this means that you might need to find another VPN provider in the future. And if you want to check out your options, we already have an article on the best VPNs for Russia – so make sure to take a look.
What are your thoughts on banning VPNs in Russia? Are you using a VPN service to overcome censorship, and what's your experience? Let us know in the comments section below, and don't forget to follow us on Facebook and Twitter. Thanks!