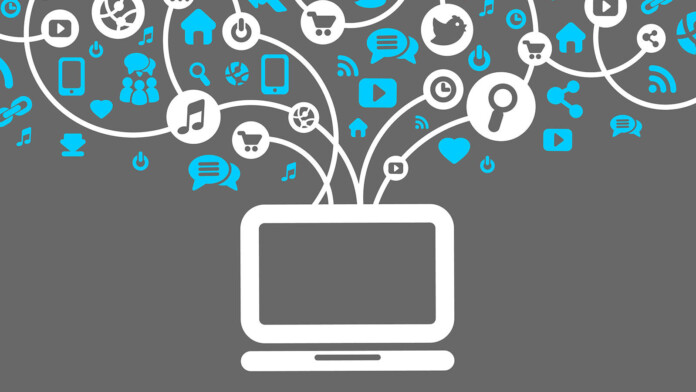 If you don't take a deeper look at these two VPN services, you will hardly find any differences. However, the truth is that they are made for different types of users, which is important to know if you're considering to buy a subscription. Therefore, we have decided to compare them side-by-side and see which one should be recommended. So, welcome to our Private Internet Access Vs Ivacy comparison!
Private Internet Access has a humble name and we found it to be a simple and unpretentious VPN service. It's owned by a holding company based in the USA, but thanks to widespread industry endorsement and clever technological privacy measures, we aren't too worried about that. Ivacy is based in Singapore and when we reviewed it, the plucky VPN gave a good impression, despite a relatively tiny server network.
Here we're going to evaluate both VPNs in line with our standard criteria. In each category, we'll decide which VPN wins and then an overall winner will be declared at the end. It's not necessarily the VPN with the most category wins that takes the crown, but usually, that is the case. We'll be looking at everything from features to customer service, so get ready for quite a bit of information. To make it easier, here's a table with the most important info.
| | | |
| --- | --- | --- |
| | Private Internet Access | Ivacy |
| Device Support | Windows, MacOS, iOS, Android, Linux, Routers. | Windows, MacOS, iOS, Android, Browsers, Routers. |
| Prominent Features | Fast performance; Data Encryption; Kill Switch; No logs. | P2P support; Streaming support; Split tunneling. |
| Server Network | 3300+ servers in 30+ countries. | 450+ servers in 50+ countries. |
| Logging Policy | No logs maintained. | Zero logging policy. |
| Encryption | 256-AES, OpenVPN, IPsec, PPTP, SOCKS5. | AES-256, PPTP, L2TP, SSTP, OpenVPN. |
| Privacy | DNS leak protection. | DNS leak protection. |
| Speed | Above average. | Above average. |
| Number of Devices | Up to 5 devices. | Up to five devices. |
| Visit | Private Internet Access | Ivacy |
If you take a closer look at the table found above, you'll see subtle differences here and there. However, these subtleties actually mean quite a lot (as you'll soon find out). Before we continue, here's another table comparing scores from these two VPNs' individual reviews.
| | | |
| --- | --- | --- |
| | Private Internet Access | Ivacy |
| Supported Devices | 9/10 | 9/10 |
| Installation & Setup | 10/10 | 10/10 |
| Prominent Features | 8/10 | 9/10 |
| Ease of Use | 10/10 | 9/10 |
| Server Locations | 7/10 | 8/10 |
| Speed | 8/10 | 7/10 |
| Security & Privacy | 9/10 | 8/10 |
| Customer Service | 9/10 | 8/10 |
| Pricing | 10/10 | 7/10 |
| Overall Score | 8.9/10 | 8.3/10 |
Finally, we will begin with our Private Internet Access Vs Ivacy comparison. Keep on reading to learn more.
Private Internet Access Vs Ivacy – The Ultimate Comparison
The best way to truly get to know the differences between these two capable VPNs is by comparing their features and capabilities. That is exactly what we'll do here, so let's get started with our Private Internet Access Vs Ivacy comparison.
Supported Devices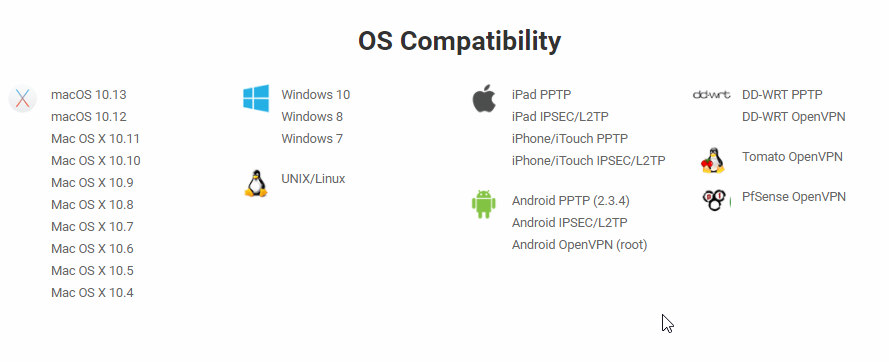 First, we need to see on which devices you can install these VPNs. An ideal case scenario would be full support for all currently popular platforms and devices. Let's take a look.
Private Internet Access: You will be happy to know that Private Internet Access support pretty much any VPN-compatible devices. This includes Windows, MacOS, Linux, iOS (both iPads and iPads), as well as Android. We are talking about official client apps here that you can install and start using within minutes of your time. However, PIA goes beyond that by also supporting different kinds of VPN routers. It supports OpenVPN, which is the most secure VPN protocol right now, and it works on DD-WRT routers.
Ivacy: This VPN does things the same as PIA by offering support for all popular platforms (Windows, MacOS, Linux, iOS, and Android). This is also a VPN that supports the OpenVPN protocol that's compatible with numerous third-party clients. In theory, this makes it compatible with routers, smart TVs, and more. There's also an extension for Kodi.
Winner: Both of these VPNs are equally powerful when it comes to supported devices. We are pretty sure you'll get to install them on all your devices. So, it's a tie!
Installation & Setup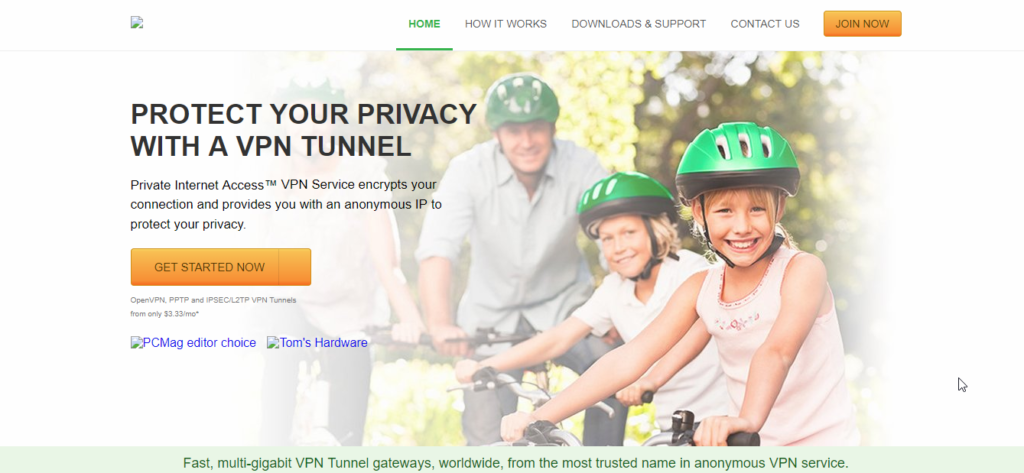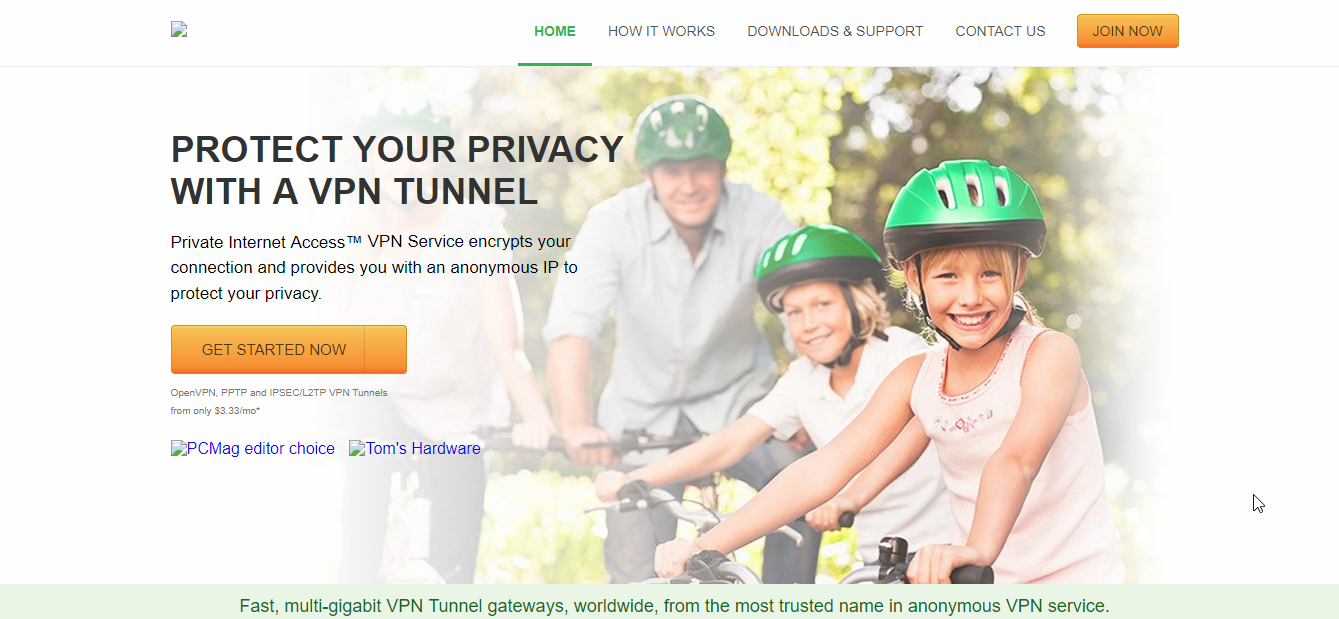 Next, we will take a look at how easy it is to install PIA and Ivacy on your devices. Ideally, you want a simple and straightforward installation, so that you can start protecting your data as soon as possible.
Private Internet Access: Upon signing for a new account, you can proceed to download the official client. We have used PIA for Windows, which is actually using the Command Prompt to install the required files. Even though this seems like a strange (and a bit outdated) method, we haven't encountered any issues. During the installation, you'll be asked to install a VPN driver, which happens with some VPN providers – so nothing strange here.
Ivacy: This VPN features an incredibly simple installation. Sign up for a new account, download the required installation files to your PC, and double-click to start the installer. You won't get to see anything strange here and the entire process shouldn't take more than few minutes. All in all, very simple and easy to go through.
Winner: Even though both of these VPNs bring fairly easy installation methods, PIA's Command Prompt seems like an odd approach. So, we're going to declare Ivacy as the winner of this category.
Prominent Features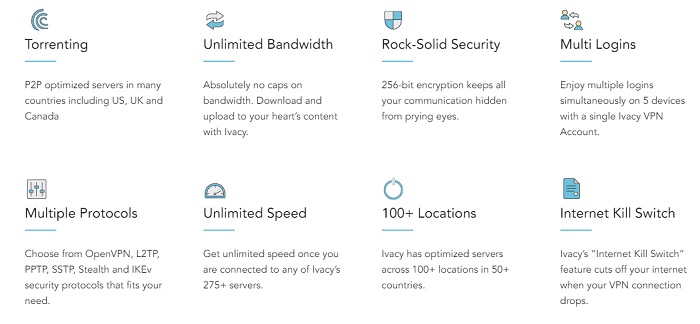 When it comes to basic features, every VPN brings some kind of encryption to help you 'hide' your Web browsing data. However, advanced features are what counts here, since they increase value and give you more for your money.
Private Internet Access: First of all, PIA brings full support for all currently available VPN protocols. You can easily switch between those and select the right amount of security for your data. Aside from that, you get a powerful tool that battles ads and trackers, and even fights against malware. You should also know that PIA supports P2P traffic which is an amazing deal if you're into downloading and sharing torrent files.
Ivacy: This VPN might be one small step behind PIA when it comes to VPN protocols since it doesn't support as many. However, average VPN users won't even notice this, so we can't say this is a big drawback. On the other hand, Ivacy works just fine with P2P applications and even support split-tunneling. There's also ID theft prevention and ransomware protection.
Winner: Both PIA and Ivacy have a sensible set of features that will suit most mainstream VPN users. Therefore, choosing a winner would be impossible as these are highly advanced VPN providers.
Ease of Use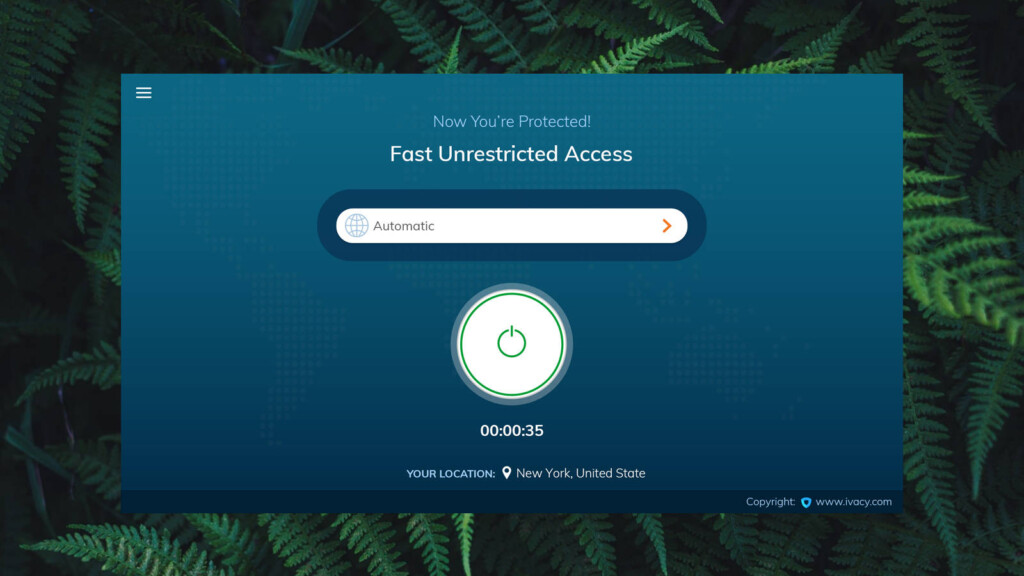 While some users prefer a simpler UI with clear explanations of what's going on, others are into more technical options. So, our Private Internet Access Vs Ivacy comparison will tell you what kinds of UIs to expect from these two VPNs.
Private Internet Access: It is clear that this VPN provider is a big fan of mobile interfaces and iOS in general. That's because its desktop clients are modeled after their mobile UIs. This means seeing plenty of toggles and drop-down menus. Before you connect to a remote server, you can tick or un-tick a bunch of options like port forwarding, DNS leak protection, IPv6 protection, small packets usage, and more. This means having to spend some time learning what all those terms mean.
Ivacy: We believe that Ivacy hits the right balance between simplicity and usability. Even complete newbies will find their way around this application since everything is nicely explained. You select a server, and Ivacy will connect to it using a secure encryption protocol. Then, you'll see what's happening at every moment. You'll see your new IP, what kinds of features you're using, as well as how long you've connected to that server. So all in all, very user-friendly.
Winner: Even though PIA's interface is far from difficult or bad looking, Ivacy take the win here. It's highly polished and very intuitive to use.
Server Locations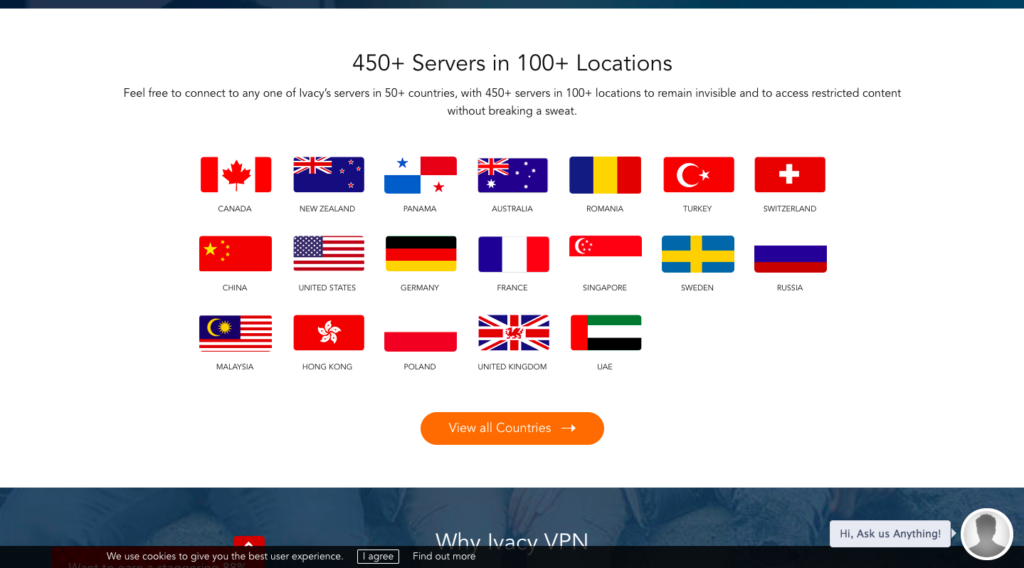 You want to use a VPN to break down any Web barriers and use the Internet without any restrictions. To do this, you need to have access to a vast server network that's present in the entire world. Let's see how PIA and Ivacy have done their job.
Private Internet Access: PIA has 3000 servers more than Ivacy. That's almost ten times as many servers. It only has them in 25 countries though. Nonetheless, there's no comparison when it comes to server capacity as Private Internet Access is one of the VPNs with the highest server count.
Ivacy: Ivacy has a pretty small server network as far as VPNs go. With a mere 450+ servers, it's not going to rock the world of VPN performance anytime soon when the users start piling up. In terms of international presence, you'll find about 50 countries listed. A middling amount, but if it has servers in countries you need it to, then it's just fine.
Winner: Which is more important? Server numbers or number of countries? Ivacy has double the countries, but PIA crushed it with thousands of servers.
Speed & Performance

Having advanced features and plenty of servers at your disposal is a good thing. However, all of that doesn't matter if there are performance issues. That's why we believe this is the most important category of our Private Internet Access Vs Ivacy comparison.
Private Internet Access: When we tested PIA, we noticed that some throttling occurs, which depends on a server you select. If you connect to a nearby server, the chances are that you won't even feel any throttling. You'll get to use your connection as usual, download large files, and stream videos online. Connecting to a remote server can drop down the speed of your Web connection by around 30%. Still, this isn't a big problem since something like this happens even with the best VPNs.
Ivacy: Everything we said in the previous paragraph is also true for Ivacy. However, this VPN throttled our connection by around 40% when we connected to the US server. So, it's safe to say that PIA offers somewhat better performance. In case you have a really fast Web connection, you might not even feel this difference. However, it counts when it comes to a slower connection.
Winner: The difference isn't huge, but PIA scored better numbers and felt snappier overall.
Security & Privacy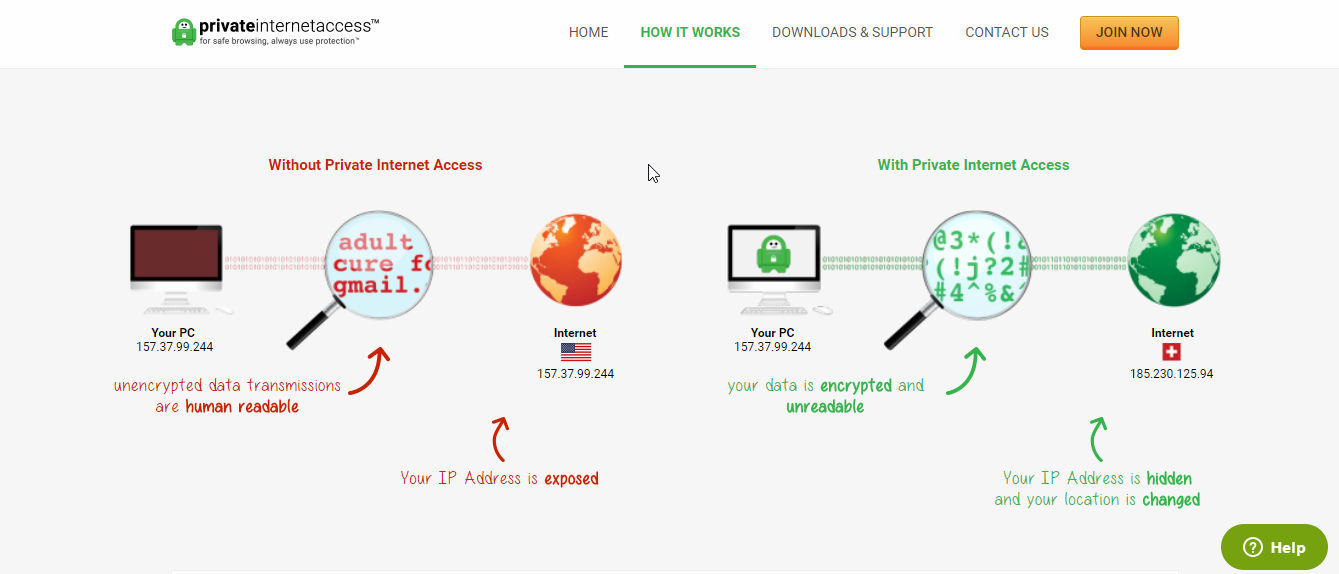 How effective are PIA and Ivacy in preserving your privacy? The best way to see this is by taking a look at their privacy policies.
Private Internet Access: PIA might be based in the USA, which usually means that the feds will raid them at some point. They've set things up in such a way that even if the suits do come knocking, there'd be nothing to give them. You can even pay with Bitcoin if you are really paranoid. This means having a piece of mind while using this service and knowing that your privacy is truly safe.
Ivacy: Ivacy isn't required to keep logs either and says that it doesn't. It has the same general protocol support, DNS leak protection and encryption standard as PIA. There's no important difference to be found here.
Winner: Both VPNs have solid security features and good privacy policies. There's no real deciding factor here.
Customer Service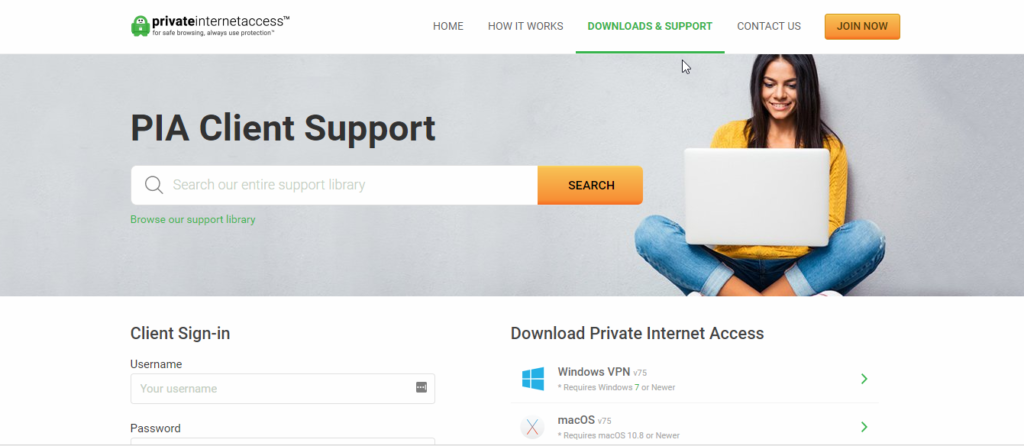 No matter which VPN you select, your subscription also includes access to different kinds of support and resources. The most reputable VPNs offer live-chat which is the quickest type of support.
Private Internet Access: PIA has functional guides and email support, but it's not in the same overall class as Ivacy when it comes to this category. That is because you won't find live-chat here, which means your best bet is to use email.
Ivacy: Ivacy's client is a customer service and support marvel all by itself. I've already waxed lyrical about how you can get most answers directly from there, but you can also submit support tickets from there as well. Ivacy also has live chat, which PIA probably can't afford to provide given how little money they charge.
Winner: Ivacy has great built-in help and includes live help, which means it's got quite the edge over PIA.
Pricing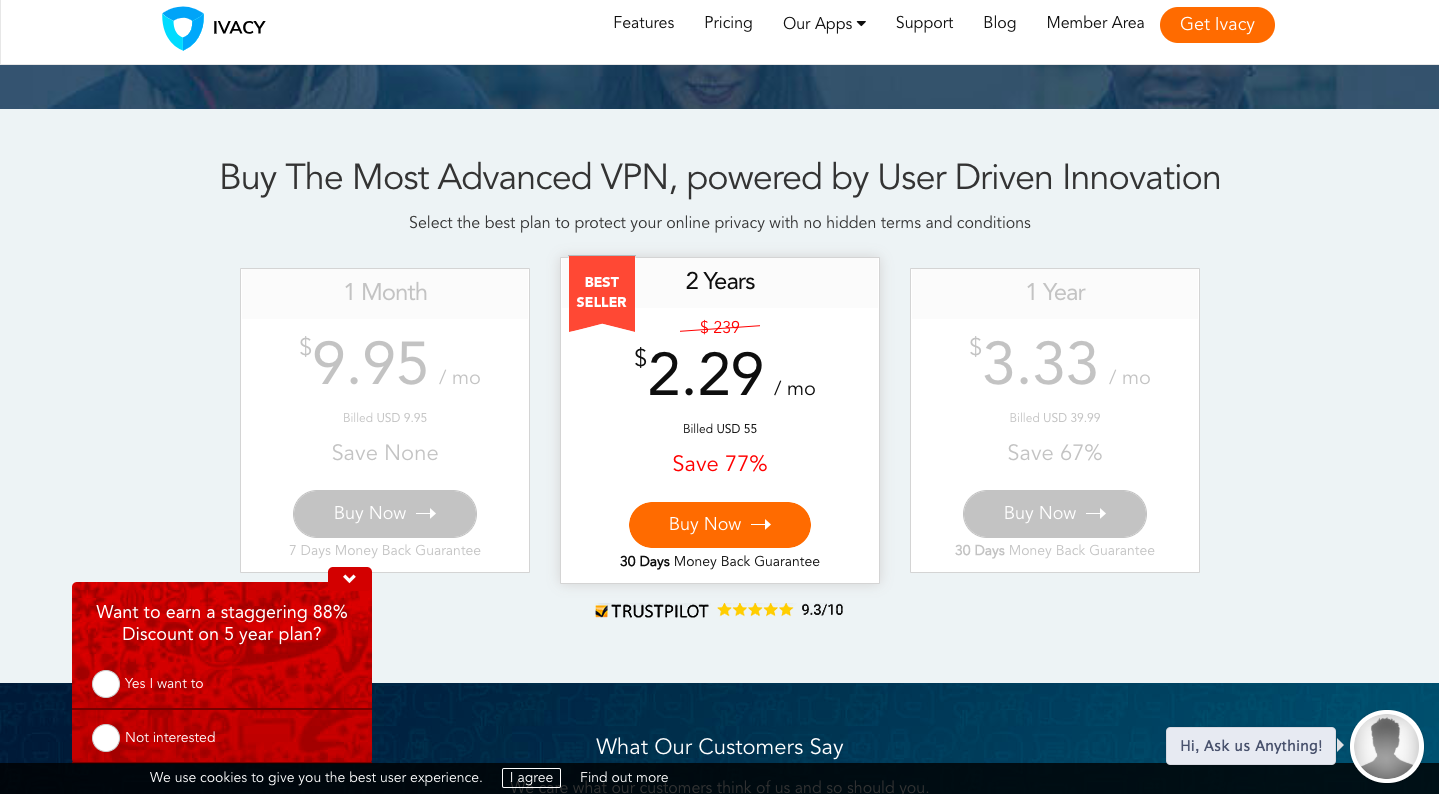 The final category of our Private Internet Access Vs Ivacy comparison is about pricing. Let's see how much money you need to pay to become a member of these subscription services.
Private Internet Access: If you decide to go for a monthly plan, this is cost you $6.95 per month. The most affordable plan is the company's annual plan, which comes down to only $3.33 per month. Considering the number of interesting features that PIA offers, this sounds like a good deal.
Ivacy: This VPN is priced at $9.95 per month, which is a bit more expensive than what PIA offers. However, there's an annual plan with the price that matches PIA's ($3.33 per month). Since this VPN has a few more tricks up its sleeve than its competitor, you'll get more value for your money if you go for its annual plan.
Winner: PIA is much cheaper than Ivacy, except for the annual plan. There's no debating the outcome here.
Private Internet Access Vs Ivacy: Which One to Pick?
Well, this is a tough decision. Apart from where the two VPNs reached a draw, Private Internet Access won the most rounds outright, but by just one point. Both of these VPNs are pretty good. Ivacy is weaker overall behind the scenes but does a better job up front where the user can see. PIA is much stronger under the hood, but does that matter to the average VPN user?
Therefore, Private Internet Access takes the win in this battle. Even though it's a bit more technical than its competitor, it goes a great job of providing numerous VPN protocols, tough encryption, and doesn't keep a single identifiable file. So, feel free to go for Private Internet Access.
Final Thoughts
Dear VPN enthusiasts, this is where we end our Private Internet Access Vs Ivacy comparison. In case there's anything else you'd like to know, don't hesitate to post a comment below.
Finally, we would like to ask you to share this article online. Also, don't forget to follow us on Facebook and Twitter. Thanks!