Both of the VPNs we're looking at today in this comparison were recently put up against the superlative TorGuard and unfortunately, neither of them were able to topple. Now they get another chance at glory in a "best of the rest" competition to see which should get second place in this three-round competition.
Private Internet Access has a humble name and when we reviewed it individually we found it to be a simple and unpretentious VPN service. It's owned by a holding company and based in the USA, but thanks to widespread industry endorsement and clever technological privacy measures, we aren't too worried about that.
Ivacy is based in Singapore and when we reviewed it the plucky VPN gave a good impression, despite a relatively tiny server network.
Here we're going to evaluate both VPNs in line with our standard nine criteria. In each category, I'll decide which VPN wins and then an overall winner will be declared at the end. It's not necessarily the VPN with the most category wins that takes the crown, but usually, that is the case. We'll be looking at everything from features to customer service, so get ready for quite a bit of information. To make it easier, here's a table with the most important info.
| Criteria | Private Internet Access | Ivacy |
| --- | --- | --- |
| Features | Encryption, location spoofing, and IP hiding, ad-blocking, malware-filter | P2P servers, Split tunneling |
| Servers | More than 3272+ in 25 countries | 275+ servers in 100+ locations 50+ Countries |
| Logging Policy | No logging | Zero logging policy |
| Security | Offers AES-256, DNS leak protection, and a Kill switch | AES 265, Killswitch, leak protection, ID theft protection |
| Privacy | Privacy friendly policies. | Customer-friendly privacy policy |
| Speed | 8.22 Mbps | 8.83 Mbps (Local) 6.92 Mbps (US) |
| Price | $6.95 | $9.99 |
| Device Support | Mac, iOS, Android, Linux, Windows, DD-WRT, Chrome Extension, Tomato (OpenVPN) | iOS, Android, MacOS, Windows, Linux, Blackberry, Smart TVs, Openelec, VPN routers, Games consoles |
| How Many Devices At Once? | Five | Five |
| Overall | 8.5/10 | 7.5/10 |
We also check every VPN we test against three of the most popular streaming options. In the case of Hulu and Netflix users usually, want to unblock the US region restriction. In the case of Kodi, the object is simply to keep your streaming activity private.
| Streaming Service | Private Internet Access | Ivacy |
| --- | --- | --- |
| Netflix | NO – Detected and Blocked | NO – VPN Detected |
| Hulu | NO – Detected and Blocked | NO – VPN Detected |
| Kodi | YES – 1080p stream | YES – 720p |
As you can see, there's no joy here for fans of US Netflix or Hulu. Both VPNs worked just fine with Kodi on our connection, but only PIA managed a 1080p stream.
Here's a quick overview of the general pros and cons of each VPN we're looking at here.
Criteria
Private Internet Access
Ivacy
 Pros

Cheap!
Good speeds!
Pretty much a feature-complete VPN

Very simple to use, with a great interface
Smart features
Good speeds

 Cons

The interface is pretty basic and old-fashioned
No Netflix or Hulu

Streaming feature doesn't really work well
Who Should Use This VPN?
Private Internet Access  – PIA is a solid VPN that should be good for almost anyone who just wants a solid, bread and butter VPN.
Ivacy – Ivacy is great for those who like a polished interface, moderately advanced features and don't mind paying a little extra for it.
Who Should Not Use This VPN?
Private Internet Access  – Not for US streaming and definitely not for anyone who insists on fancy clients or decent interface design.
Ivacy – It promises streaming servers, but they didn't work in our tests. So if you need that skip this.
Private Internet Access vs Ivacy
For the most part, signing up and downloading each client was pretty simple. Ivacy, in particular, has an attractive design to almost everything the company does. Even the installation wizard is pretty easy on the eyes.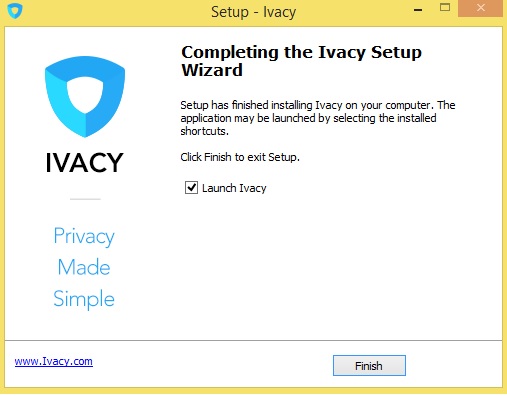 PIA – not so much. There isn't a traditional installation wizard at all. Instead, you get an old-school command line script and after a while, you're informed of the installation. This is what I'm talking about.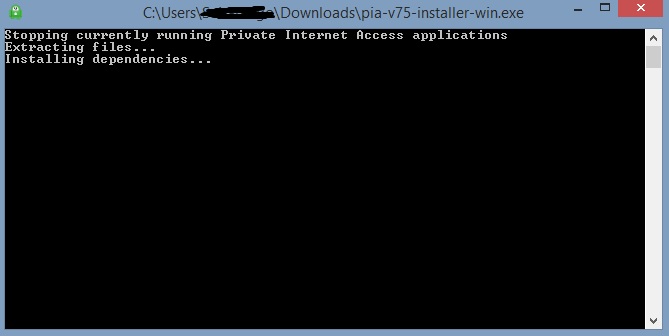 It's not a big deal functionally, but it doesn't make a good impression
Features
Both PIA and Ivacy have a sensible set of features that will suit most mainstream VPN users. Winner: It's a Draw!
PIA comes with an ad-blocker, malware filter, P2P support and support for protocols such as OpenVPN, PPTP, and L2TP.
Ivacy comes with split tunneling, P2P support, identity theft prevention and ransomware protection.
Either of them would be just fine in terms of on-paper features, so it really comes down to if one specific feature is critical to you.
Pricing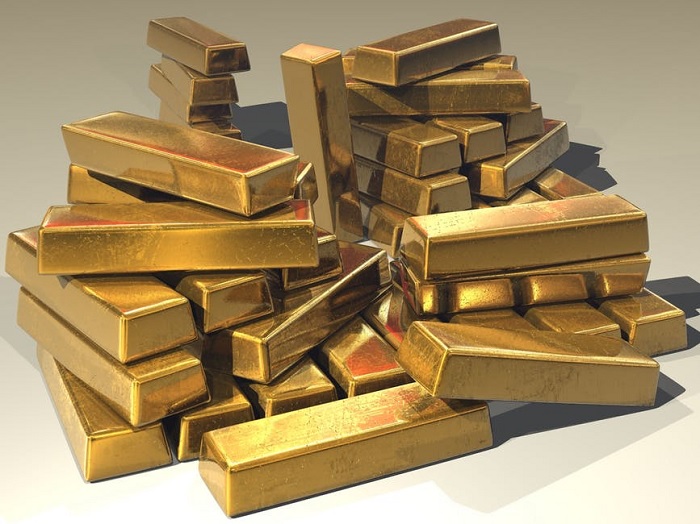 PIA is much, much cheaper than Ivacy. Except on the annual plan. There's no debating the outcome here.Winner: PIA
While Ivacy wants you to fork out $9.99 for a month-to-month subscription, PIA is happy to only take $6.95 as an offering. Both services go down to $3.33 if you pay for a year upfront, but most people are more likely to try the monthly plan. At least at first.
Ease of Use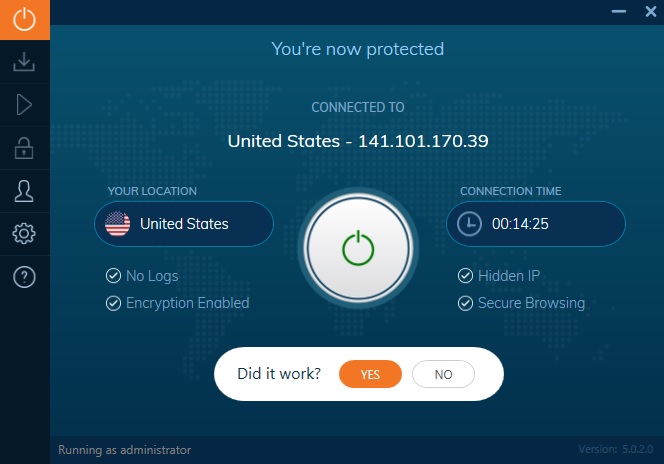 Ivacy has one of the slickest clients we've ever seen. PIA looks like it's traveled here from the 90s. Winner: Ivacy
I'd love to show you a picture of PIA's client, but I can't. You see, apart from one or two settings windows, the entire interface consists of a tray icon and a heap of popup menus. It's neither pretty nor intuitive and only technically functional. By which I mean, you can use it just fine you just won't want to.
Ivacy on the other hand gives us a gorgeous client with intuitive menus, surprisingly powerful options and a full self-help suite built right in.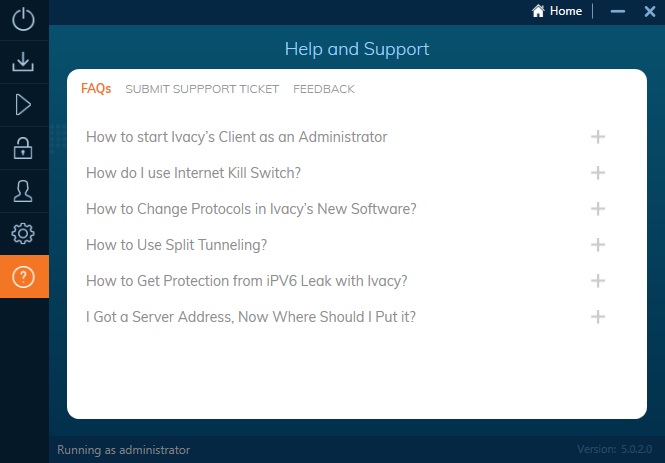 Pretty sweet right?
The Websites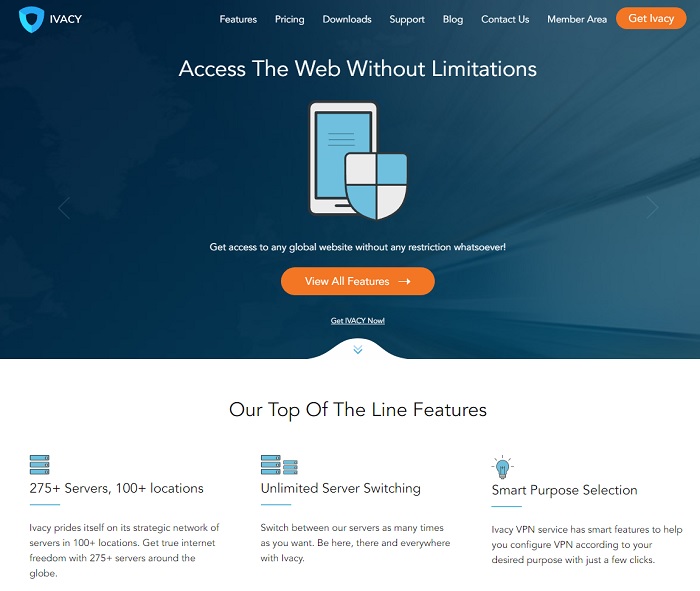 Neither site is particularly good or bad, although PIA does have the uglier example. Winner: It's a Draw!
Man, oh, man. Logging on to the PIA site might trick you into thinking you've accidentally happened on a site selling blood pressure medication. It's like a bad 90s pharmaceutical ad. If you can get past the ugly looks you'll find a perfectly functional set of resources. It's easy enough to navigate and the content is good. It's just in an ugly wrapper.
Ivacy is just about the opposite. It looks much better and is a nicer place to visit. The content is also pretty good but suffers from a little bit too much density. Both sites are usable, but nothing to write home about.
Supported Devices
Both VPN services support just about any device you would want and even a few no one wants. Winner: It's a Draw!
In terms of native VPN client support, both PIA and Ivacy have the big four covered. In other words: Windows, MacOS, iOS, and Android.
PIA also supports Linux and Unix. VPN routers such as DD-WRT and Tomato are welcome too.
Ivacy also covers Linux and routers, while also still offering support for Blackberry. Don't ask me why.
Server Locations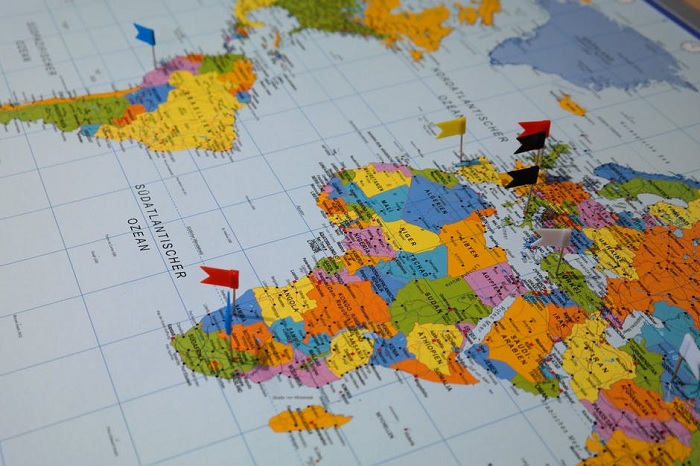 Which is more important? Server numbers or number of countries? Ivacy has double the countries, but PIA crushed it with thousands of servers. Winner: PIA
Ivacy has a pretty small server network as far as VPNs go. With a mere 275 servers, it's not going to rock the world of VPN performance anytime soon when the users start piling up.
In terms of international presence, you'll find about fifty countries listed. A middling amount, but if it has servers in countries you need it to then it's just fine.
PIA has 3000 servers more than Ivacy. That's almost twelve times as many servers. It only has them in 25 countries though. Nonetheless, there's no comparison when it comes to server capacity.
Speed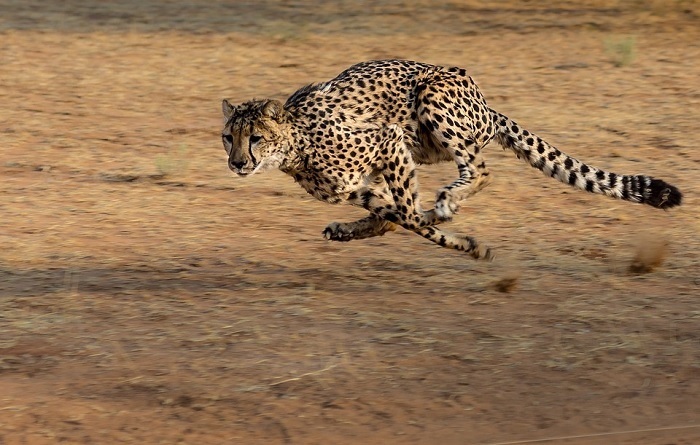 The difference isn't huge, but PIA scored better numbers and felt snappier overall. Winner: PIA
You'll see many sites focus on speed tests that use high-speed fiber connections running to a hundred megabits or more. These big numbers are impressive, but they don't reflect the bandwidth reality for most of the world. For our test, we used an unthrottled 10 Mbps ADSL connection. Tested naked this connection routinely scores just a KB shy of its rated speed, which is why any drop in performance with a VPN on is likely thanks to its overhead or capacity limits.
First, we let each client pick its best server and let it run through a speed test. Then we switch to a US server to get an idea of performance while unblocking US sites.
As you can see, we lose just over 2 Mbps when letting PIA choose a server, but the ping is decent given the distance and while browsing or streaming we didn't notice the difference.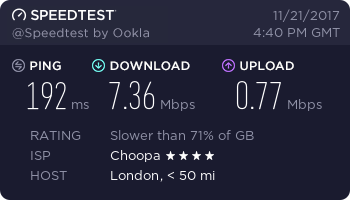 Switching to the US server inexplicably improves the speed while predictably making the ping worse. I can only put it down to the US servers having more bandwidth to deal with demand.
Now it's Ivacy's turn. First the best-case.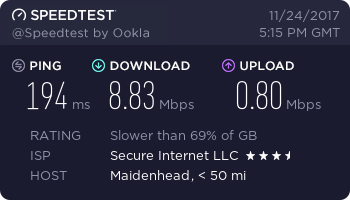 It does a little better than PIA in this case. It's also a fair comparison since both auto-selected Great Britain. It's only about 1 Mbps difference, but it's there.
The US server test is where we see a bigger difference. Nearly 3 Mbps lost to overhead and other constraints.
Overall I'd say PIA was more consistent and edges into first place.
Security & Privacy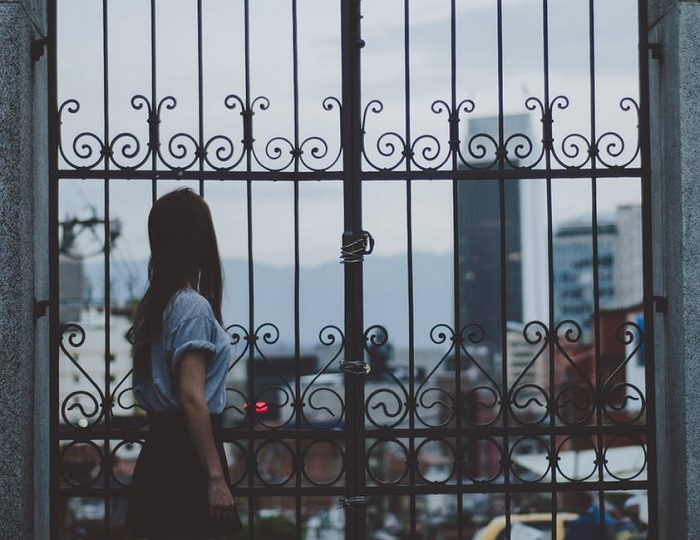 Both VPNs have solid security features and good privacy policies. There's no real deciding factor here. Winner: It's a Draw
PIA might be a US VPN, which usually means fears that he feds will raid them. They've set things up in such a way that even if the suits did come knocking there'd be nothing to give them. You can even pay with Bitcoin if you are really paranoid.
Ivacy isn't required to keep logs either and says that it doesn't. It has the same general protocol support, DNS leak protection and encryption standard as PIA. There's no important difference to be found here.
Customer Service
Ivacy has great built-in help and includes live help, which means it's got quite the edge over PIA.
Ivacy's client is a customer service and support marvel all by itself. I've already waxed lyrical about how you can get most answers directly from there, but you can also submit support tickets from there as well.
Ivacy also has live chat, which PIA probably can't afford to provide given how little money they charge.
PIA has functional guides and email support, but it's not in the same overall class as Ivacy when it comes to this category.
Final Thoughts
Man, this is a tough decision. Apart from where the two VPNs reached a draw, PIA won the most rounds outright, but by just one point. Both of these VPNs are pretty good. Ivacy is weaker overall behind the scenes but does a better job up front where the user can see. PIA is much stronger under the hood, but does that matter to the average VPN user?
I guess Joe Schmo would probably pick Ivacy because of it's more customer-centric nature and friendly face. For me, however, the functional superiority of PIA, at least as I see them, gives it a narrow win.
Overall Winner: Private Internet Access
While both of these VPNs are pretty good overall, they have one major weakness – streaming. Anyone hoping to unblock Netflix and Hulu these days is in for quite an ordeal as they've upped their game.
There is one almost 100% reliable VPN that can get the job done. You need to bolt-on a dedicated IP option that makes it more expensive, but you'll never have to worry about Netflix proxy errors again. That VPN is TorGuard and I was mightily surprised by how good it is.
If you don't mind a little less reliability in unblocking streaming service and want to save some money compared to TorGuard, a good second choice is PureVPN. It's not at the top of the pile, but it still gets the job done and won't break the bank.