With the FIFA World Cup 2018 already well underway, there's plenty of action on any given day. However, staying on top of the latest matches and keeping track of the scores might turn out to be overwhelming. Don't worry, TechNadu is here to help. You can use this article as the exclusive source of the latest information since we are keeping it updated at all times. Let's see how to watch FIFA World Cup 2018 using national broadcasters, media streaming services, and using other ways as well. Welcome to TechNadu's ultimate guide to watching and streaming FIFA World Cup 2018!
FIFA World Cup 2018: Latest Updates & Scores
Before diving any deeper, let's take a look at the latest matches. We will keep the following tables updated daily, so make sure to visit this website often.
Today's World Cup Matches – Upcoming Games
Here are the upcoming matches that you can watch today. We have used the CET (Central European Time) time zone, so you can use the Time Zone Converter to check your local time. To see all upcoming games, check our complete FIFA World Cup 2018 TV schedule, found at the bottom of this article.
July 15, 2018
France vs Croatia (Final)
4 – 2
How to Watch FIFA World Cup 2018 Via a VPN
When you use a VPN, the entire Web is suddenly open. There are no restrictions and you can visit just about any website. This is especially helpful when it comes to the World Cup since a reliable VPN allows you to unblock just about any streaming platform.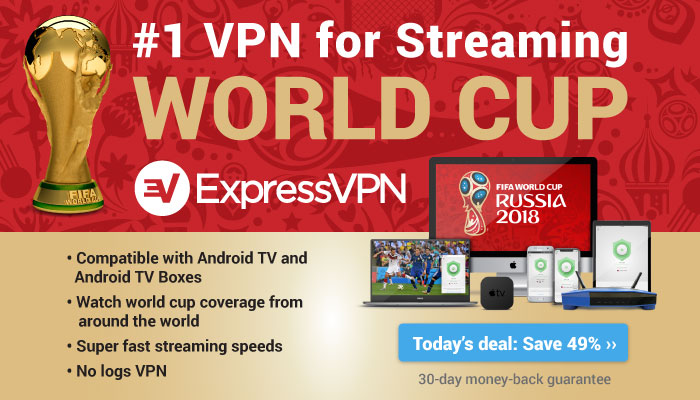 Before we continue, you should know that each of the following options requires a powerful VPN. Based on our extensive testing and experience, we recommend ExpressVPN. Aside from unblocking all of the following streaming services, this VPN provider protects you against malware, encrypts your connection using the latest security standards, and takes care of your online privacy.
Aside from its amazing features, ExpressVPN is currently running a special World Cup promotion. This means that now is the best time to think about your online privacy – and this goes way beyond watching football online. ExpressVPN can be your biggest ally in keeping away numerous dangers of the Web. So, go ahead and sign up for ExpressVPN today.
Watch the 2018 World Cup via BBC or ITV
BBC and ITV are the most popular British TV channels that also stream all their content online. You can access these channels free of charge but you'll need a VPN.
Watch the 2018 World Cup via The World Game
Next, we have another free option. You can use The World Game website to live stream a number of matches, including a daily 'game of the day', two-quarter finals, one semi-final, and the final.
Watch the 2018 World Cup via TSN and CTV
Two of the most popular Canadian broadcasters will stream all games from the World Cup. You can watch them free of charge if you're located in Canada and if you have a valid cable subscription, or by using a VPN. This makes it a perfect choice for traveling Canadians.
Watch the 2018 World Cup via Optus
In case you don't want to miss a single moment and stream all 64 matches, Optus is your best bet. This is a premium priced service that comes with a 14-day free trial.
Watch the 2018 World Cup via FOX Sports
Needless to say, FOX Sports is one of the most popular TV channels and streaming services for sports. You can access it if you have a cable US subscription, or by using a VPN. One of the good things about FOX Sports is that you can use native apps for various types of devices.
How to Stream FIFA World Cup 2018 Live in the USA
Football (soccer) fans in the USA have a whole slate of streaming services available. Depending on your location and your cable subscription (if you have it or not), you can use FuboTV, FOX Sports, Sling TV, YouTube TV, and many other services. Please note that the official broadcaster that is licensed by FIFA is FOX Sports, which airs the event in the English language. In case you want Spanish commentary, you can turn to Telemundo.
As noted earlier, those living abroad will need to use ExpressVPN. That's because the World Cup broadcasts are restricted to their respective countries.
How to Stream FIFA World Cup 2018 Live in the UK
If you live in the United Kingdom, you can rely on BBC and ITV to watch all games. These are the official broadcasters, who will also use their online platforms to air the games. In case you're currently abroad, or if you wish to access BBC or ITV outside the United Kingdom, you need to rely on a VPN. For this purpose, we highly recommend ExpressVPN.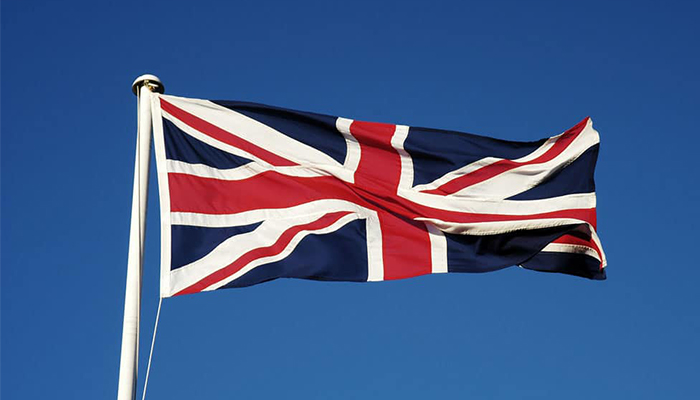 All you need to is to launch ExpressVPN, connect to a server in the UK, and you'll be able to visit BBC or ITV without any problems. Since this VPN doesn't throttle your connection, you can count on streaming in high definition.
How to Stream FIFA World Cup 2018 Live in Canada
When it comes to Canada, there are three licensed broadcasters. These are CTV, RDS, and TSN. To watch these TV channels or live-stream them, you need to be in Canada. If you're not in this country, you can always use a VPN. The good news is that all three broadcasters will be live-streaming the World Cup, which means that you'll get to stay on top of the latest games easily.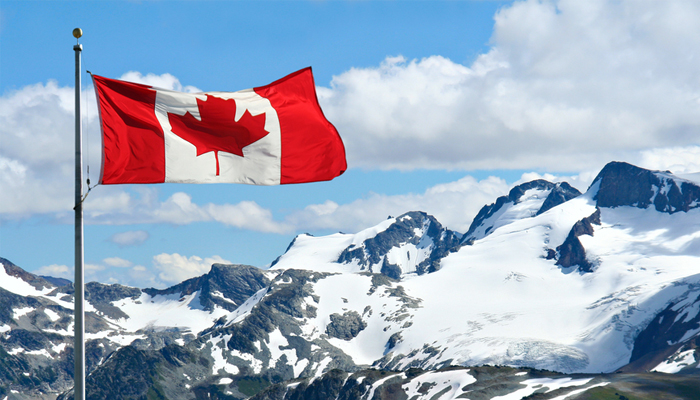 In case you want a recommendation, you should know that ExpressVPN has fast-performing Canadian servers. These work great no matter which of those three broadcasters you want to access.
How to Stream FIFA World Cup 2018 in Australia
To watch the World Cup in Australia, you need to rely on SBS – which is the only licensed broadcaster in this country.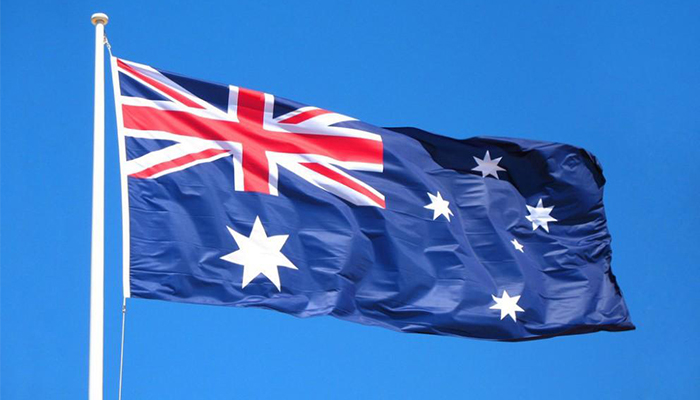 As you can imagine, access to this TV channel and its website (which includes live-streams) is blocked from elsewhere. The only way to access the website, you need an ExpressVPN. Connect to an Australian server, and you can watch all the games free of charge.
How to Stream FIFA World Cup 2018 on Different Devices
We understand that many of you are using various devices to enjoy video streaming. Aside from computers and smartphones, there are numerous media streamers and even gaming consoles. Here's an overview of the most popular devices, and how to use them to watch the World Cup.
How to Watch FIFA World Cup on Kodi
One of the best things about Kodi is that it's available on a whole range of devices. You can install it on your computer, smartphone, media streamers, and even on gaming consoles. Here's our guide.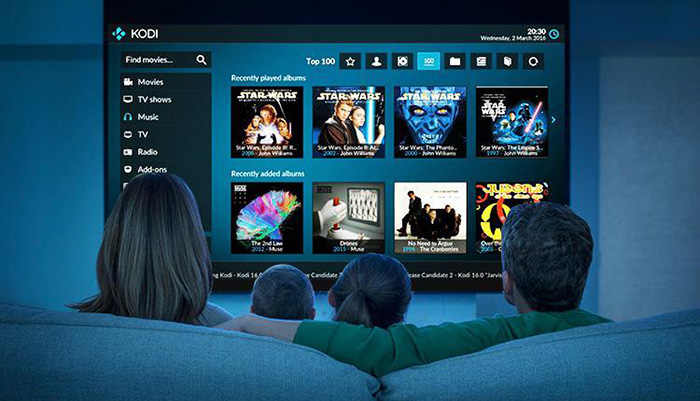 How to Watch FIFA World Cup on Amazon Firestick
Similar to how Kodi works, you can use your Amazon Firestick device to install Fox Sports GO. Here's our guide;
How to Watch FIFA World Cup on PlayStation 4
The easiest way to watch the World Cup on your PS4 is to use its Web browser. This will give you a complete freedom of using a platform or website of your own choosing.
How to Watch FIFA World Cup on Xbox Consoles
In case you use an Xbox One device, you can count on a whole slate of native apps. Just like with PlayStation 4, you can also count on your device's Web browser. Owners of Xbox 360 devices will find it easier to use a Web browser and live-stream events there.
How to Watch FIFA World Cup on Apple TV
Unsurprisingly, your Apple TV can also be an amazing way to watch the World Cup games on your large-screen TV. However, this device doesn't allow VPN installation, so you'll have to install a Virtual Private Network on your router.
How to Watch FIFA World Cup on Android Devices
Finally, we also have a whole slate of Android devices. Aside from smartphones and tablets, many of you are using Android-powered set-top boxes. Since this operating system is quite open, it's easy to set up a VPN and enjoy the World Cup without any limitations.
How to Watch FIFA World Cup 2018 Without Cable
What can you do if you're a cord cutter? If that's so, you don't have access to your national broadcaster via your TV. Well, don't worry because there are many helpful solutions.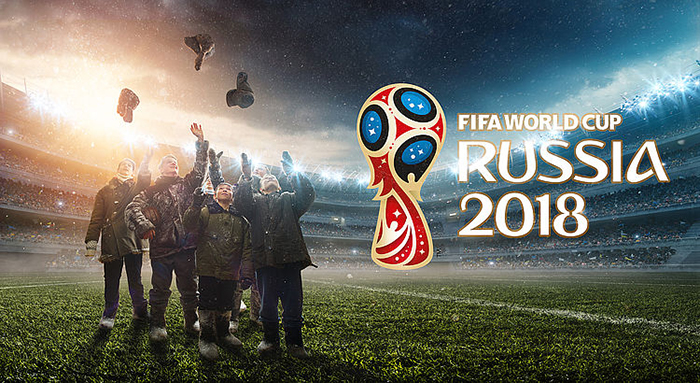 Your best bet is to use a sports-oriented media streaming service. Depending on where you live, you can opt for services like FuboTV, SlingTV, PlayStation Vue, Hulu Live TV, and many others. However, please note that many of these are restricted to a certain country. Still, even this isn't a problem. Once you pick a streaming platform, all you need to do is to use a VPN to unlock that platform. Allow us to guide you through this entire process via our guide named Watch FIFA World Cup Without Cable.
How to Watch FIFA World Cup 2018 Online: National Broadcasters
More than 120 channels worldwide acquired the broadcasting rights from FIFA. As such, many of them offer live-streams on their websites, which is a good way to stream the World Cup in your language. To make things easier to handle, we are going to show you a list of national broadcasters and streaming services. Take a look.
How to Watch FIFA World Cup 2018 via TV
By taking a look at the table above, you can see that not every national broadcaster has the rights to live-stream the World Cup games. So, we will provide a list of official broadcasters that you can tune to, depending on where you live. Please note that we're talking about traditional broadcasts on your TV that you receive via cable or antenna. Still, there are numerous ways to stream this event, which we'll talk about later on in this article.
| | |
| --- | --- |
| Country | Licensed Broadcasters |
| Albania | RTSH |
| Argentina | TV Publica, TyC Sports |
| Armenia | ARM TV |
| Australia | SBS |
| Austria | ORF |
| Azerbaijan | ITV |
| Bahamas | ZNS |
| Belgium | VRT, RTBF |
| Bolivia | Unitel, Red Uno |
| Brazil | GloboTV, Band, SporTV, Fox Sports |
| Brunei | Astro |
| Bulgaria | BNT |
| Canada | CTV, RDS, TSN |
| Chile | Canal 13, TVN, Mega, Movistar |
| China | CCTV |
| Colombia | Caracol TV, RCN TV |
| Costa Rica | Teletica, Sky, Movistar |
| Croatia | HRT |
| Cuba | ICRT |
| Cyprus | CyBC |
| Czech Republic | CT |
| Denmark | DR, TV 2 |
| Dominican Republic | Antenna 7, Sky |
| Dominica | Sky |
| Ecuador | RTS |
| El Salvador | TCS, Sky |
| Estonia | EER |
| Finland | Yle |
| France | TF1, BeIN Sports |
| Germany | ARD, ZDF |
| Georgia | GPB |
| Guatemala | TV Azteca, Tigo Sports, Sky, Movistar |
| Honduras | TVC, Sky, Movistar |
| Hong Kong | ViuTV, Now TV |
| Hungary | MTVA |
| Iceland | RUV |
| Indonesia | KompiTV, TransTV |
| Ireland | RTE |
| Japan | Fuji TV, NHK, NTV, TBS, TV Asahi, TV Tokyo |
| Kazakhstan | Qazaqstan |
| Latvia | LTV |
| Liechtenstein | SRG, SSR |
| Lithuania | LRT |
| Malaysia | Astro TV |
| Malta | PBS |
| Mexico | Televisa, TV Azteca |
| Moldova | TRM |
| Monaco | TF1, BeIN Sports |
| Mongolia | MNB |
| Morocco | SNRT, BeIN Sports |
| Netherlands | NOS |
| New Zealand | Sky Sport |
| Nicaragua | Ratensa, Sky, Movistar |
| Norway | NRK, TV 2 |
| Panama | Corporacion Medcom, Televisora Nacional, Sky, Movistar |
| Paraguay | SNT, Telefuturo, TyC |
| Peru | Latina |
| Philippines | ABS-CBN |
| Poland | RTP |
| Russia | Perviy Kanal, VGTRK, Match TV |
| Serbia | RTS |
| Slovakia | RTVS |
| Slovenia | RTVSLO |
| South Africa | SABC |
| South Korea | KBS, SBS |
| Spain | Mediaset Espana |
| Suriname | SCCN TV |
| Sweden | SVT, TV4 |
| Switzerland | SRG SSR |
| Taiwan | ELTA |
| Trinidad & Tobago | CNC3 |
| Turkey | TRT |
| Ukraine | UA:PBC |
| United Kingdom | BBC, ITV |
| United States | FOX, Telemundo |
| Venezuela | Venevision |
Now that you know which TV channels from your country broadcast the World Cup, all you need to know is when to be in front of your TV. To help you with this, we have included our World Cup TV Schedule at the bottom of this article, so make sure to take a look.
FIFA World Cup 2018 TV Schedule
The final piece of information you need to have is when to watch the World Cup games. We have put together a helpful table with the necessary information. Take a look.
Date
Time (GMT)
Venue – City
Thursday, June 14
Opening Ceremony
2 PM
Moscow
Russia – Saudi Arabia
3 PM
Moscow
Friday, June 15
Egypt – Uruguay
12 PM
Yekaterinburg
Morocco – Iran
3 PM
Saint Petersburg
Portugal – Spain
6 PM
Sochi
Saturday, June 16
France – Australia
10 AM
Kazan
Argentina – Iceland
1 PM
Moscow
Peru – Denmark
4 PM
Saransk
Croatia – Nigeria
7 PM
Kaliningrad
Sunday, June 17
Costa Rica – Serbia
12 PM
Samara
Germany – Mexico
3 PM
Moscow
Brazil – Switzerland
6 PM
Rostov
Monday, June 18
Sweden – South Korea
12 PM
Nizhny Novgorod
Belgium – Panama
3 PM
Sochi
Tunisia – England
6 PM
Volgograd
Tuesday, June 19
Poland – Senegal
12 PM
Moscow
Colombia – Japan
3 PM
Sochi
Russia – Egypt
6 PM
Volgograd
Wednesday, June 20
Portugal – Morocco
12 PM
Moscow
Uruguay – Saudi Arabia
3 PM
Rostov
Iran – Spain
6 PM
Kazan
Thursday, June 21
France – Peru
12 PM
Yekaterinburg
Denmark – Australia
3 PM
Samara
Argentina – Croatia
6 PM
Nizhny Novgorod
Friday, June 22
Brazil – Costa Rica
12 PM
Saint Petersburg
Nigeria – Iceland
3 PM
Volgograd
Serbia – Switzerland
6 PM
Kaliningrad
Saturday, June 23
Belgium – Tunisia
12 PM
Moscow
South Korea – Mexico
3 PM
Sochi
Germany – Sweden
6 PM
Rostov
Sunday, June 24
England – Panama
12 PM
Nizhny Novgorod
Japan – Senegal
3 PM
Yekaterinburg
Poland – Colombia
6 PM
Kazan
Monday, June 25
Saudi Arabia – Egypt
2 PM
Volgograd
Uruguay – Russia
2 PM
Samara
Iran – Portugal
6 PM
Saransk
Spain – Morocco
6 PM
Kaliningrad
Tuesday, June 26
Australia – Peru
2 PM
Sochi
Denmark – France
2 PM
Moscow
Iceland – Croatia
6 PM
Rostov
Nigeria – Argentina
6 PM
Saint Petersburg
Wednesday, June 27
South Korea – Germany
2 PM
Kazan
Mexico – Sweden
2 PM
Yekaterinburg
Switzerland – Costa Rica
6 PM
Nizhny Novgorod
Serbia – Brazil
6 PM
Saint Petersburg
Thursday, June 28
Japan – Poland
2 PM
Volgograd
Senegal – Colombia
2 PM
Samara
England – Belgium
6 PM
Kaliningrad
Panama – Tunisia
6 PM
Saransk
Saturday, June 30
Match 50: Group C winner – Group D runner-up
2 PM
Kazan
Match 49: Group A winner – Group B runner-up
6 PM
Nizhny Novgorod
Sunday, July 1
Match 51: Group B winner – Group A runner-up
2 PM
Moscow
Match 52: Group D winner – Group C runner-up
6 PM
Nizhny Novgorod
Monday, July 2
Match 53: Group E winner – Group F runner-up
2 PM
Samara
Match 54: Group G winner – Group H runner-up
6 PM
Rostov
Tuesday, July 3
Match 55: Group F winner – Group E runner-up
2 PM
Saint Petersburg
Match 56: Group H winner – Group G runner-up
6 PM
Moscow
Friday, July 6
Match 57: Match 49 winner – Match 50 winner
2 PM
Nizhny Novgorod
Match 58: Match 53 winner – Match 54 winner
6 PM
Kazan
Saturday, July 7
Match 60: Match 55 winner – Match 66 winner
2 PM
Samara
Match 59: Match 51 winner – Match 52 winner
6 PM
Sochi
Tuesday, July 10
Match 61: Match 57 winner – Match 58 winner
6 PM
Saint Petersburg
Wednesday, July 11
Match 62: Match 59 winner – Match 60 winner
6 PM
Moscow
Saturday, July 14
Match 63: Match 61 loser – Match 62 loser
2 PM
Saint Petersburg
Sunday, July 15
Match 64: Match 61 winner – Match 62 winner
5 PM
Moscow
Final Thoughts
Dear TechNadu visitors and readers, that would be all when it comes to this article. We hope that we managed to answer all of your questions. All there's left is to sit back and enjoy watching FIFA World Cup 2018.
In case you think this article might help other sports fans, why not share it online? Also, don't forget to subscribe to our newsletter and to follow TechNadu on Facebook. Thanks!