Samsung smart TVs can't run VPN applications. However, ExpressVPN offers a workaround that lets you unblock new streaming apps. So, to set up ExpressVPN on Samsung smart TV, you need to use ExpressVPN's MediaStreamer and change your TV's DNS settings.
We'll also add that any smart TV made by Samsung should work with ExpressVPN. Still, it is recommended to run the latest software version on your TV. You can update its software by going to Settings > Support > Software Update > Update Now. Depending on your smart TV model, you'll want to check other ways of updating a Samsung TV as well. 
With that out of our way, let's talk about getting ExpressVPN to work on your Samsung TV.
How to Set Up ExpressVPN on a Samsung Smart TV
To set up ExpressVPN on your Samsung TV, you need to configure its SmartDNS service (known as 'MediaStreamer' in this case). Here's what you need to do:
1. Subscribe to ExpressVPN using your computer and any Web browser.
2. Once you subscribe, click "My Account" using the ExpressVPN website's main menu (you'll find that option at the top). Provide your credentials and access your ExpressVPN dashboard.

3. Click "DNS Settings" on the left. First, click on the "Register My IP Address" button (under "IP Address Registration"). Then, flip the switch labeled "Automatically Register My IP Address."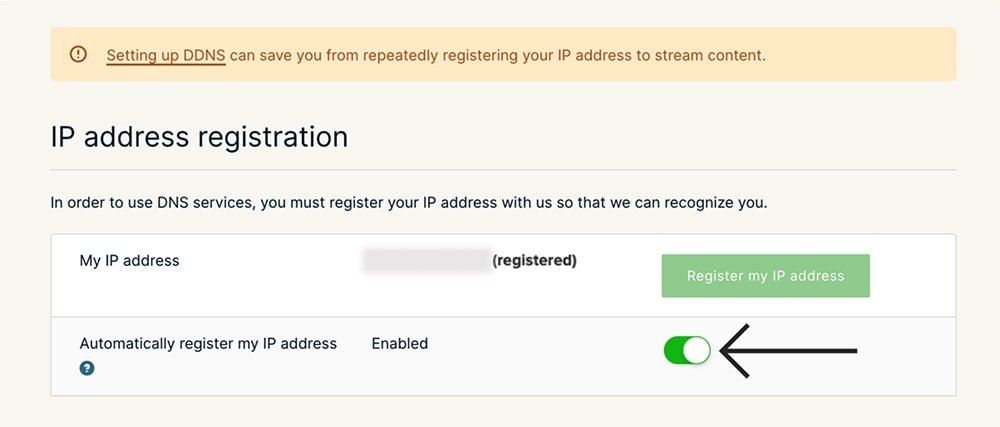 4. Then, return one step (to the homepage of your online dashboard). Navigate to Set Up Other Devices > MediaStreamer. Note your MediaStreamer IPs on the right.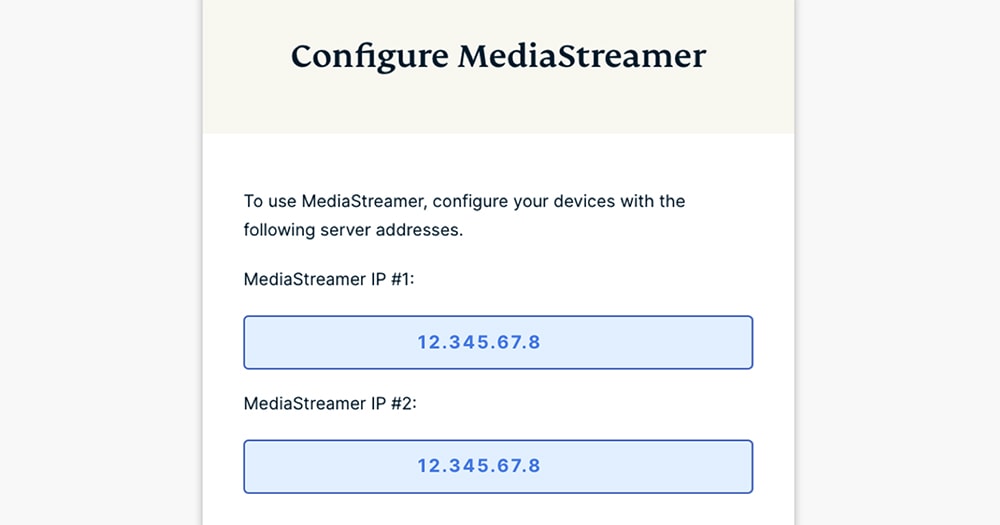 5. Turn to your Samsung TV for the rest of this procedure. Using your TV's remote, press the "Menu" button. Then, navigate to Network > Network Status. 
6. Once your TV checks your Web connection, click on the "IP Settings" button.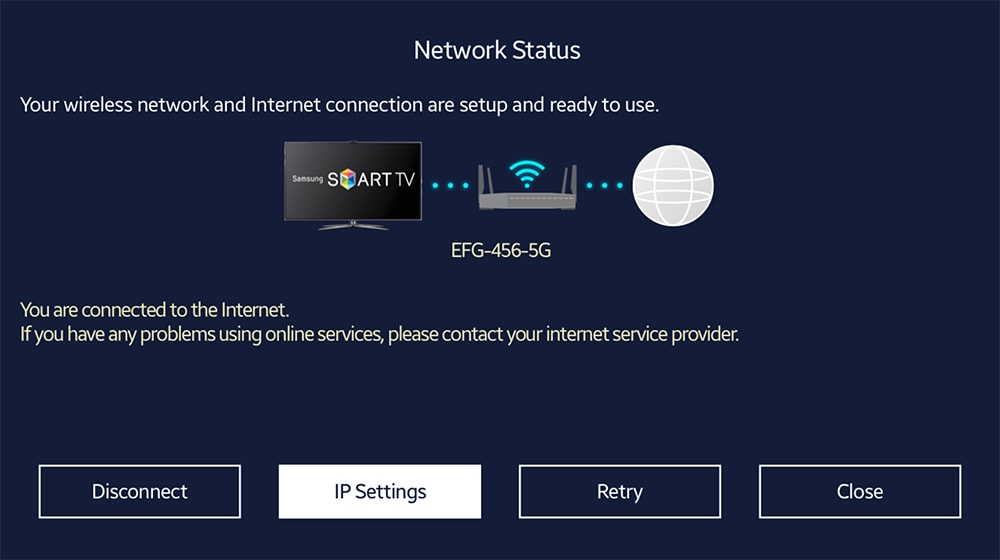 7. Select "DNS Setting" and pick "Enter Manually." Enter the string of numbers from ExpressVPN's site.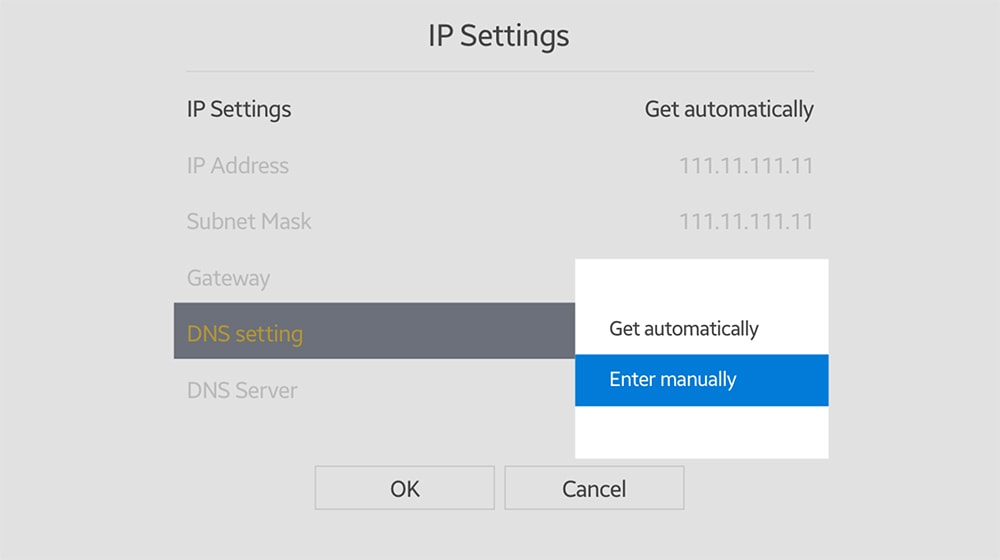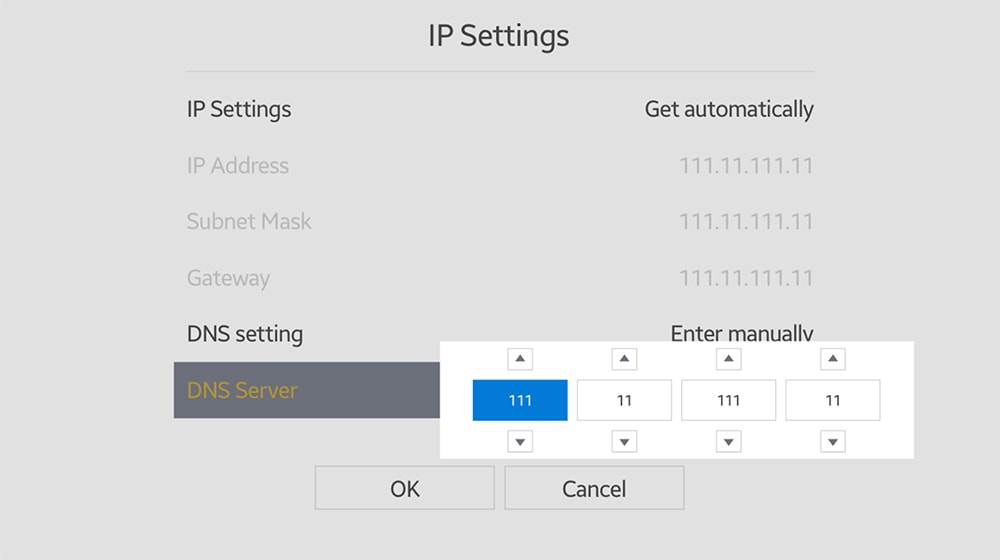 8. To save these changes, press the "Enter" button on your remote. Then, select "OK." Your TV will recheck your Web connection. No errors should appear at this point.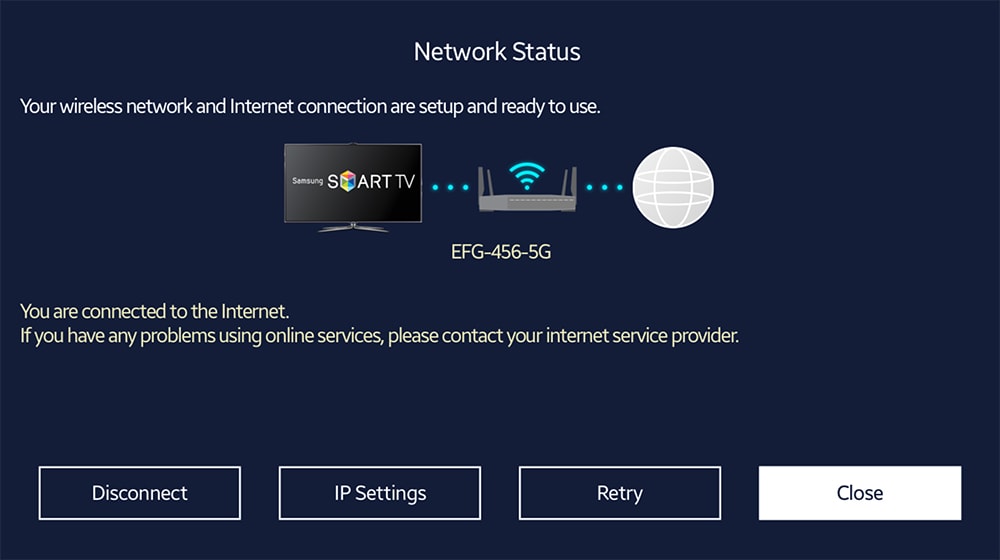 9. Finally, click "Close" to exit the setup screen and finalize this procedure. 
Some Samsung TVs might be region-locked by default, making it impossible to unblock certain media streaming services. In that case, we recommend using your phone (with ExpressVPN installed and running) and mirroring its screen using your Samsung TV. 
That said, we recommend checking our article on how to install ExpressVPN on iPhones and iPads, as well as how to install ExpressVPN on Android devices, where you'll find all the info you need to get started with using a VPN and screen mirroring.
Final Thoughts
Even though Samsung TVs can't run VPNs, we believe that using ExpressVPN's MediaStreamer is an excellent way to reach services such as Netflix, Hulu, and similar. Just remember that the VPN will unblock US-based services only.
Aside from setting up ExpressVPN on Samsung TV, you can run this VPN on other devices as well. So, make sure to check our central guide on how to set up ExpressVPN on all its supported devices.
We'll also recommend our guide on the best VPN for smart TV in case you'd like to review extra options (but know that any VPN can work on a smart TV through SmartDNS only).
That would be all about how to set up and use ExpressVPN on a Samsung smart TV. In case of any questions or doubts, make sure to post your comment below. Lastly, thank you for reading!