Your Nvidia Shield TV can run more than streaming apps and games. It can also run fully-featured VPN apps. So, here's how to set up and use ExpressVPN on an Nvidia Shield TV. 
ExpressVPN should work with any Nvidia Shield TV out there. However, to get the best possible performance, we highly recommend updating your media streaming device. To do that, navigate to Settings > About > System Upgrade > Check for Upgrade. 
1. If you're not yet a subscriber, proceed to sign up for ExpressVPN. 
2. Once you find yourself on ExpressVPN's website, click on 'Get ExpressVPN.'
3. Select a subscription plan, provide your email address, and finalize the payment. 
4. Expect to see an email from ExpressVPN letting you know about your new account. 
5. We'll finish this procedure on your Nvidia Shield TV, so turn to your media streamer. 
6. From your Shield's home screen, navigate to 'Google Play Store.'
7. Use that app's search function to look up 'ExpressVPN' and click on the app's icon. 
8. Then, select 'Install' and wait until the app downloads and installs.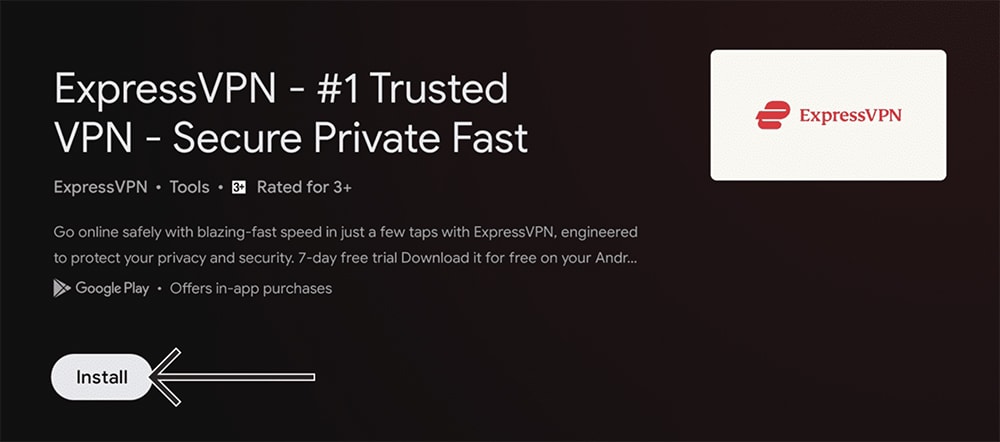 9. Once done, press the 'Open' button to launch ExpressVPN on your Shield TV. 
10. Select 'Sign In' and provide your credentials. Select 'Sign In' once again. 

11. You will be asked about sharing anonymous analytics data. Pick 'OK' or 'No, Thanks.'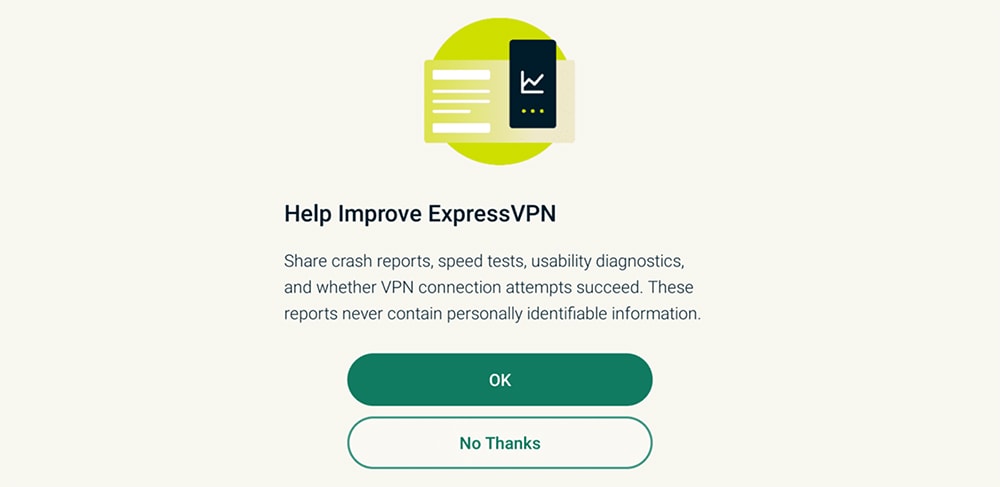 12. At this moment, you should see the 'Set Up Your VPN' screen. Select 'OK.'
13. Nvidia Shield TV will now ask for a connection request. Make sure to pick 'OK.'
14. This is when ExpressVPN will activate, showing you its home screen, ready for use.
15. Press the ON/OFF button to let ExpressVPN connect you to the nearest server.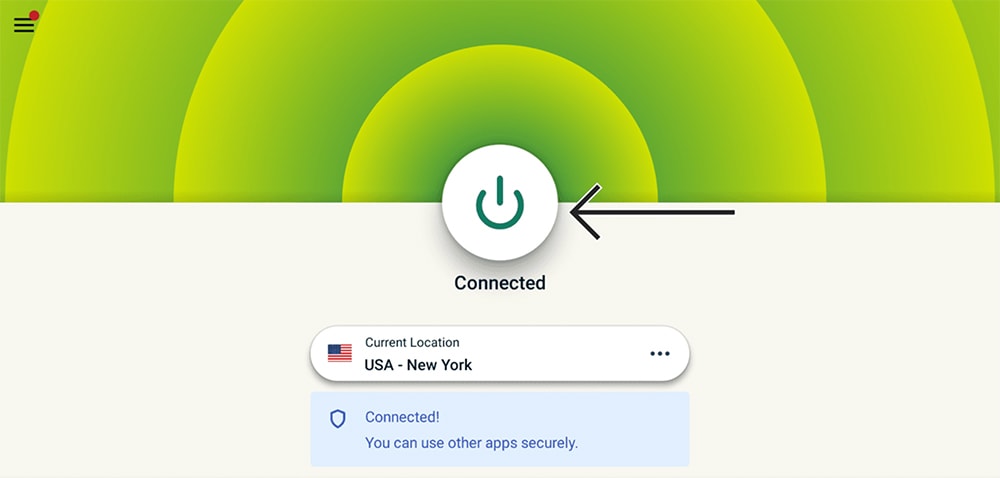 16. The app will run from red to green (and vice versa), indicating its current status.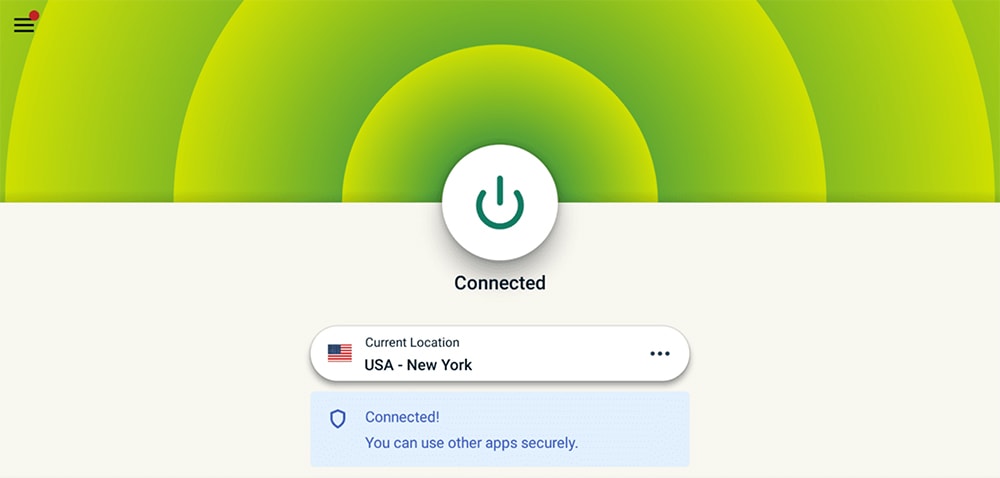 17. To disconnect, press the ON/OFF button again and wait a couple of moments. 
18. If you want to connect to a specific server, press the button below the ON/OFF switch.
19. A menu will appear on the left, letting you pick any country or server name.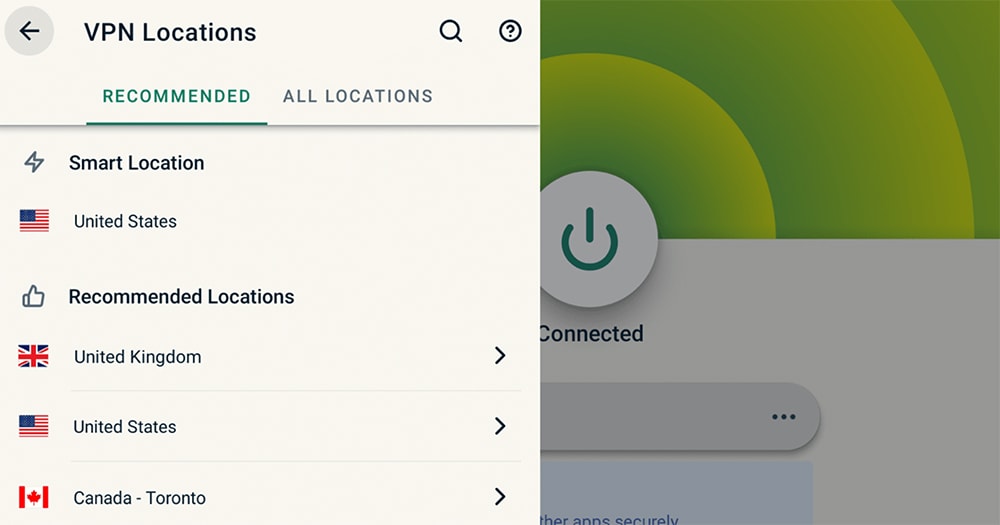 20. Once you pick any server, ExpressVPN should connect you automatically. That's it!
Keep in mind that ExpressVPN offers different VPN protocols. It also provides plenty of customizations – all of which are found in the app's settings. With that said, make sure to click on the hamburger button (three horizontal lines) in the top-left corner to access those features. 
That would be all on how to set up ExpressVPN on an Nvidia Shield TV. We're here in case of any questions, so don't forget to post your comment below. Lastly, thanks for reading!