ExpressVPN offers an incredibly polished Android TV app, making the installation process quick and straightforward. With that said, here's how to set up and use ExpressVPN on Android TV. 
ExpressVPN requires Android 5.0 or later, making it compatible with Android TV devices made in 2014 or later. Your device also needs to have access to the Play Store. And as per ExpressVPN's documentation, its Android TV app works on Sony, Sharp, TCL, Xiaomi, MINIX, and other devices.
The following screenshots might not 100% reflect what you see on your TV screen. That's because smart TV manufacturers often bring customized Android TV versions that might look different. Still, the following instructions remain valid in all those cases. 
1. If you're starting from scratch, sign up for ExpressVPN (use the provided link). 
2. Once you get to ExpressVPN's website, click on any of the 'Get ExpressVPN' buttons. 
3. Then, pick a subscription, enter your email address, and finalize the payment procedure.
4. Once you finish signing-up, expect to receive a confirmation mail from ExpressVPN. 
5. Then, turn to your Android TV for the rest of this procedure. 
6. Locate the Google Play Store app and use its search tool to look up 'ExpressVPN.'
7. You should now see it among the search results, so go ahead and select its icon. 
8. At this moment, you should see ExpressVPN's overview. Click on 'Install.'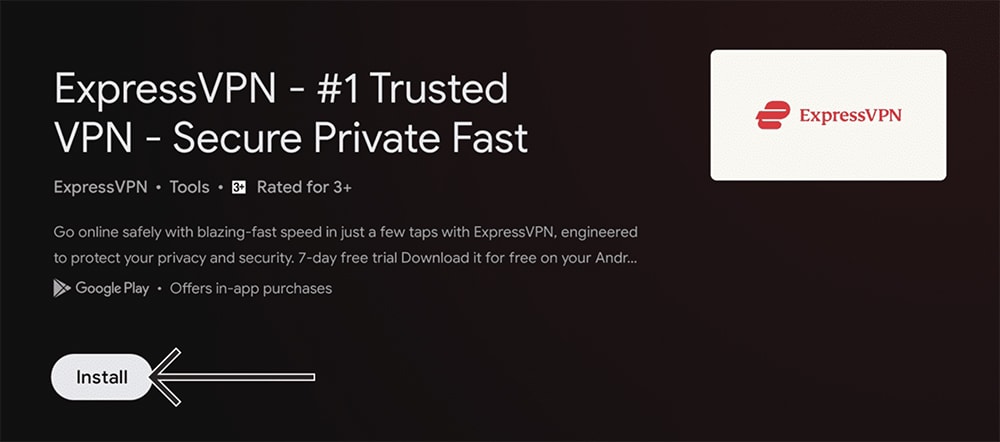 9. Once the app downloads and installs, proceed to select 'Open.'
10. To begin activating ExpressVPN on Android TV, select 'Sign In.'
11. Provide your email address and password, and then select 'Sign In' again. 

12. When asked about sharing anonymous logs, click on 'OK' or 'No, Thanks.'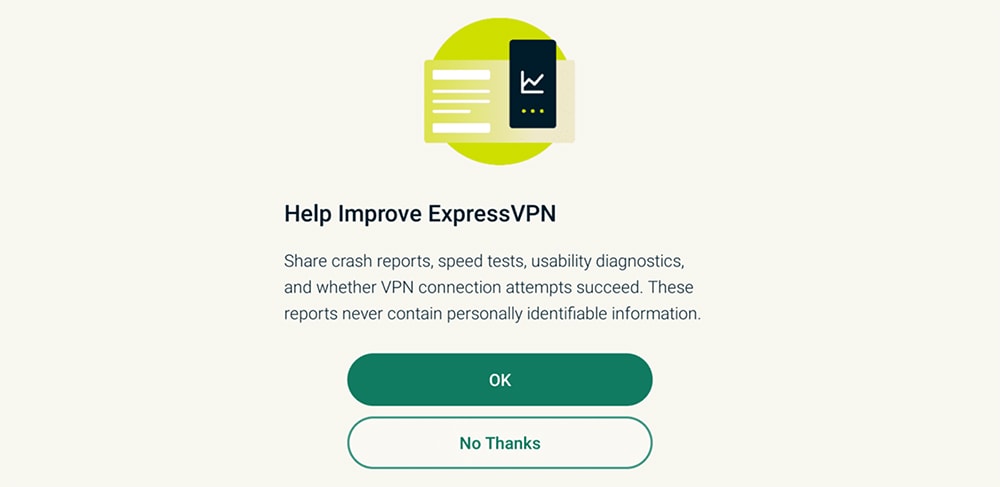 13. You will now see a 'Set Up Your VPN' screen, so select 'OK.' 
14. Your Android TV will now present you with a connection request. Press 'OK.' 
15. At this moment, you should see ExpressVPN's home screen, ready to be used. 
16. To connect to the closest available VPN server, press the ON/OFF switch.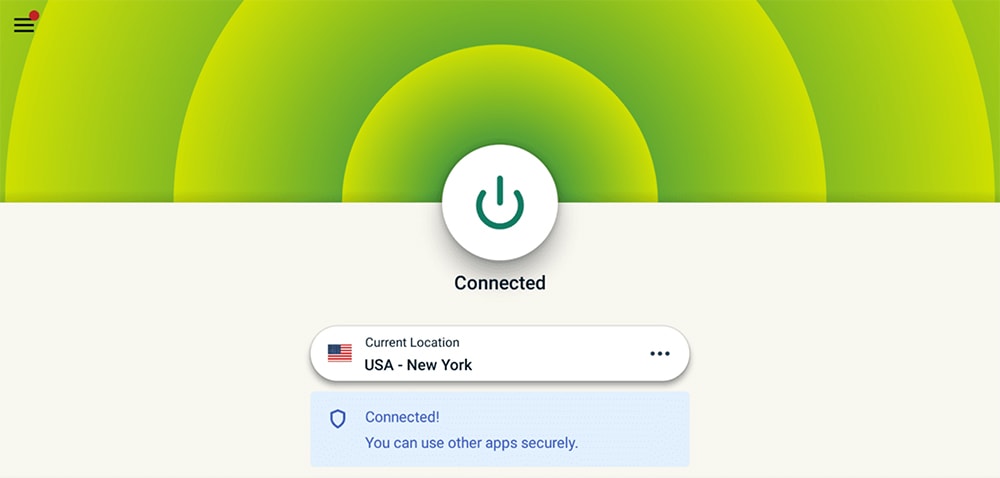 17. Once you connect, the application will turn green – indicating the status of its connection.
18. To disconnect, press the ON/OFF button again, and you'll end your VPN session.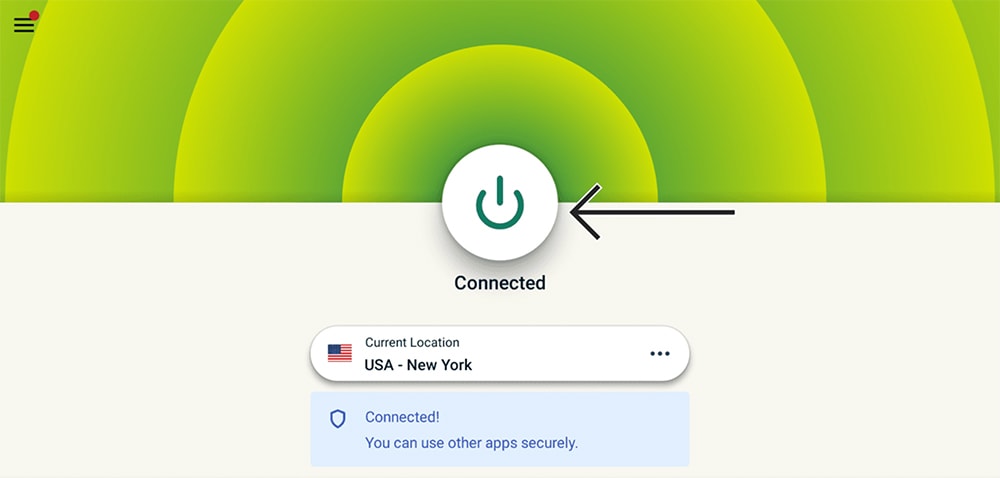 19. To pick a different location, tap on the button just below the ON/OFF switch. 
20. Now, pick any server using the available tabs ('Recommended' or 'All Locations').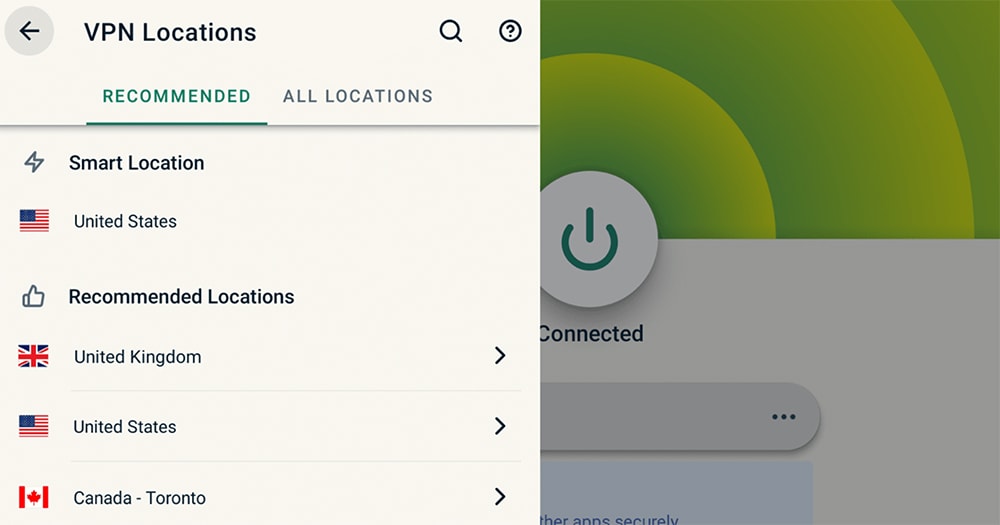 21. ExpressVPN will automatically connect you to the chosen server. That's it!
If you'd like to try other VPN protocols or fine-tune the way ExpressVPN works, make sure to select the hamburger button (three horizontal lines) in the top-left corner. Your new settings will be applied once you re-connect to any VPN server. 
This is where we conclude our guide on how to set up ExpressVPN on Android TV. In case of any issues or questions, don't hesitate to post your comment just below. And lastly, thank you for reading.