To download and install NordVPN on Android TV, you need to rely on the Play Store. Since the NordVPN app is listed on the Play Store, getting started takes no more than a couple of minutes of your time. And once you're done, Android TV will ensure you always have the latest version of the app installed.
The only requirement is to use Android TV 6.0 or later, which means NordVPN can run on even some dated streaming devices and smart TVs. Of course, we recommend updating to the latest version of Android TV available on your device before proceeding to set up NordVPN.
How to Download and Install NordVPN on Android TV
It's incredibly easy to install NordVPN on your Android TV as most of the job will do the Play Store on its own. These are the steps you need to take:
1. Sign up for NordVPN using your computer or mobile device and any Web browser.
2. On your Android TV, visit the Play Store and search for NordVPN. Select 'Get' or 'Install,' and wait until the Play Store downloads and installs the VPN app.
3. Launch NordVPN and select 'Log In.'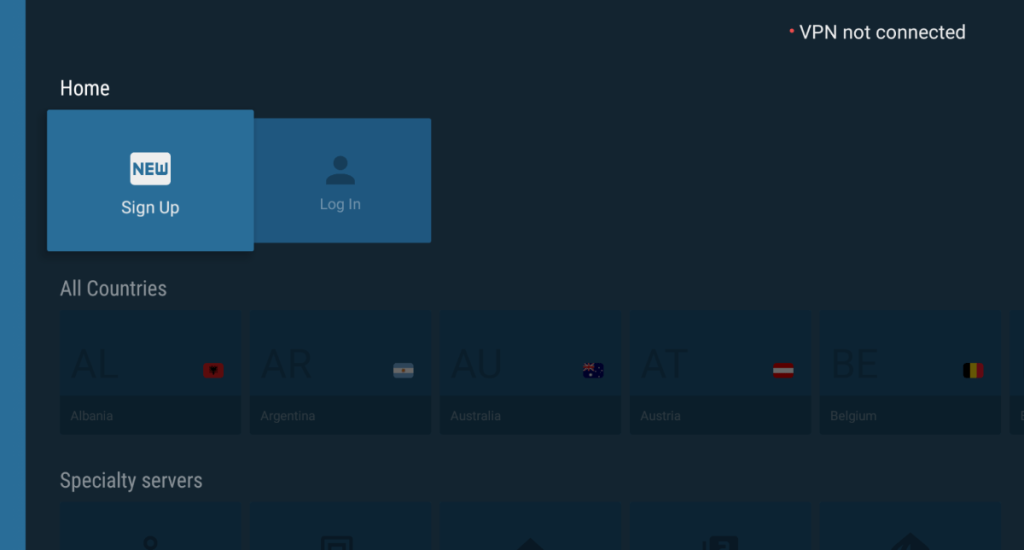 4. You'll now see a QR code on your TV screen. Point your phone's camera to scan the code, and you'll see a prompt to enter your NordVPN credentials (your email address and password).
5. Android TV will now ask for permission to add VPN configurations to your device. This is needed for NordVPN to work, so you'll need to select 'OK.'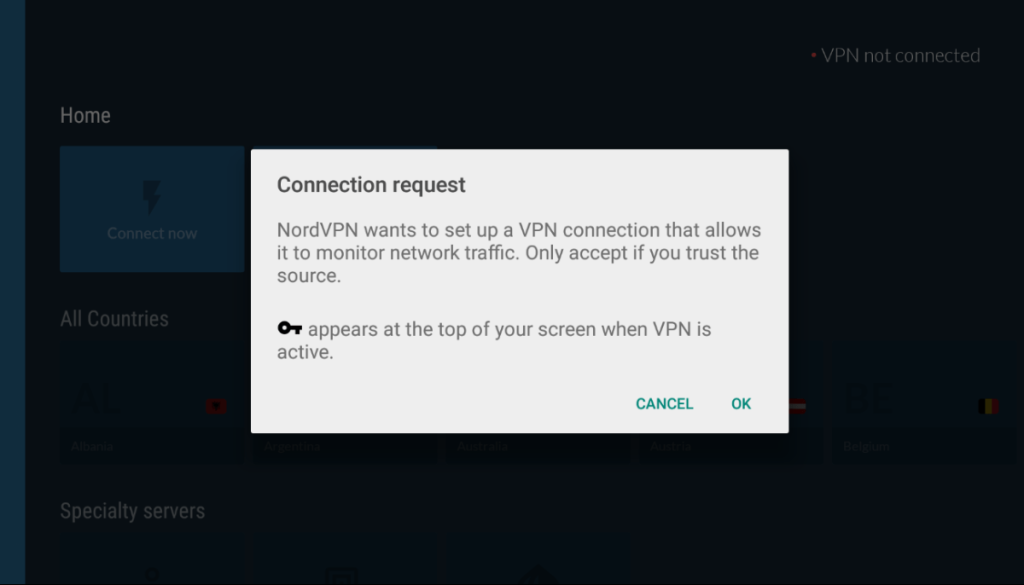 6. You now have full access to NordVPN. Click 'Connect Now' to allow the VPN to connect you to the nearest VPN server.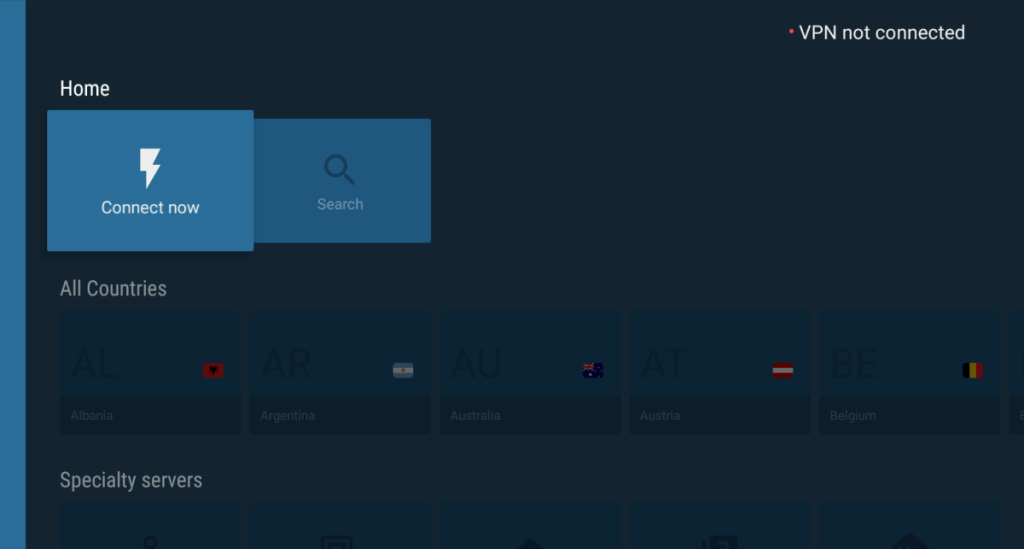 7. To pick a server manually, scroll down to 'All Countries.' If you need specialized servers, scroll down to the 'Specialty Servers' section.
8. Lastly, visit the 'Settings' section as well. This is where you can switch to another VPN protocol, useful for unblocking an even greater range of streaming apps on your Android TV.
Final Thoughts
As you can see, setting up NordVPN on Android TV is a no-hassle procedure. Since the process relies on the Play Store, all you have to do is find the app, download it, and log in.
However, don't miss your chance to get the same level of protection on your other devices. That said, your next Web destination should be our central guide on how to set up NordVPN - where we cover dozens of different devices and platforms.
FAQ
Does NordVPN Work on Android TV?
Yes, NordVPN works on Android TV. You can install it on any media streaming device or smart TV with access to Android TV 6.0 or newer.
Is NordVPN Free on Android TV?
Yes, NordVPN is free to download on Android TV. However, it requires a subscription to the VPN before you gain unlimited access to the app.
That's all! Now you know how to download and install NordVPN on Android TV. If you have further queries, drop us a comment through the below button. Thanks for reading.